Chumlee finally opens Candy on the Blvd at Pawn Plaza
Updated June 21, 2017 - 3:57 pm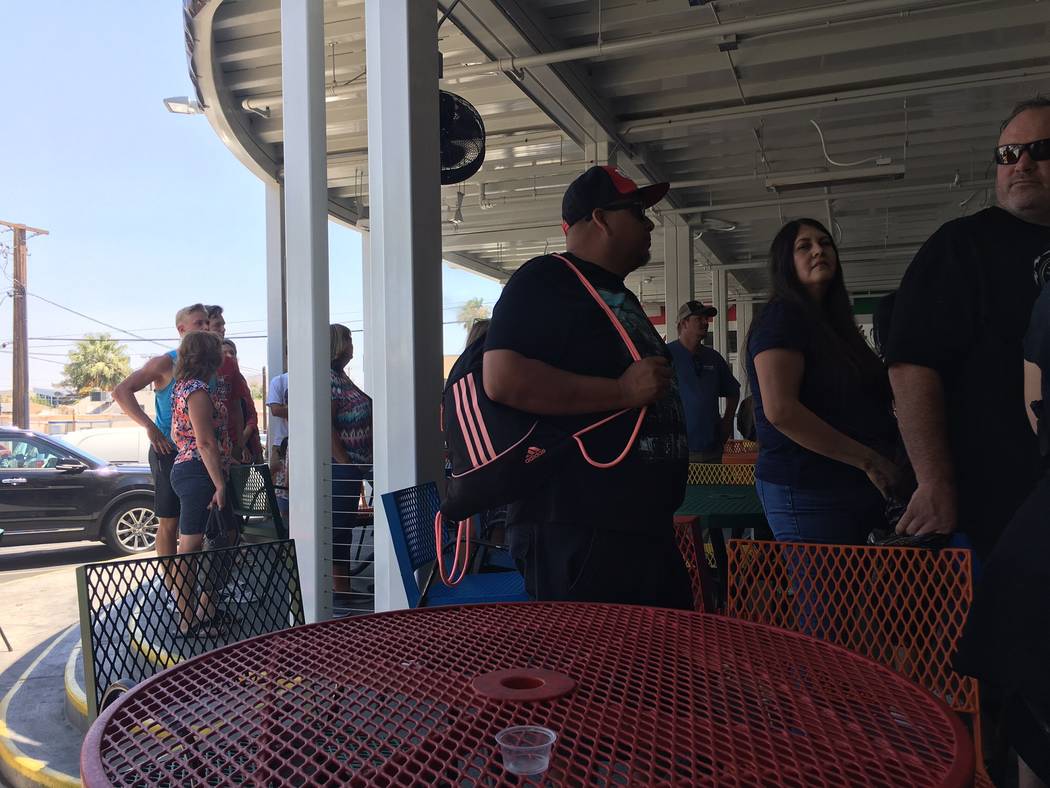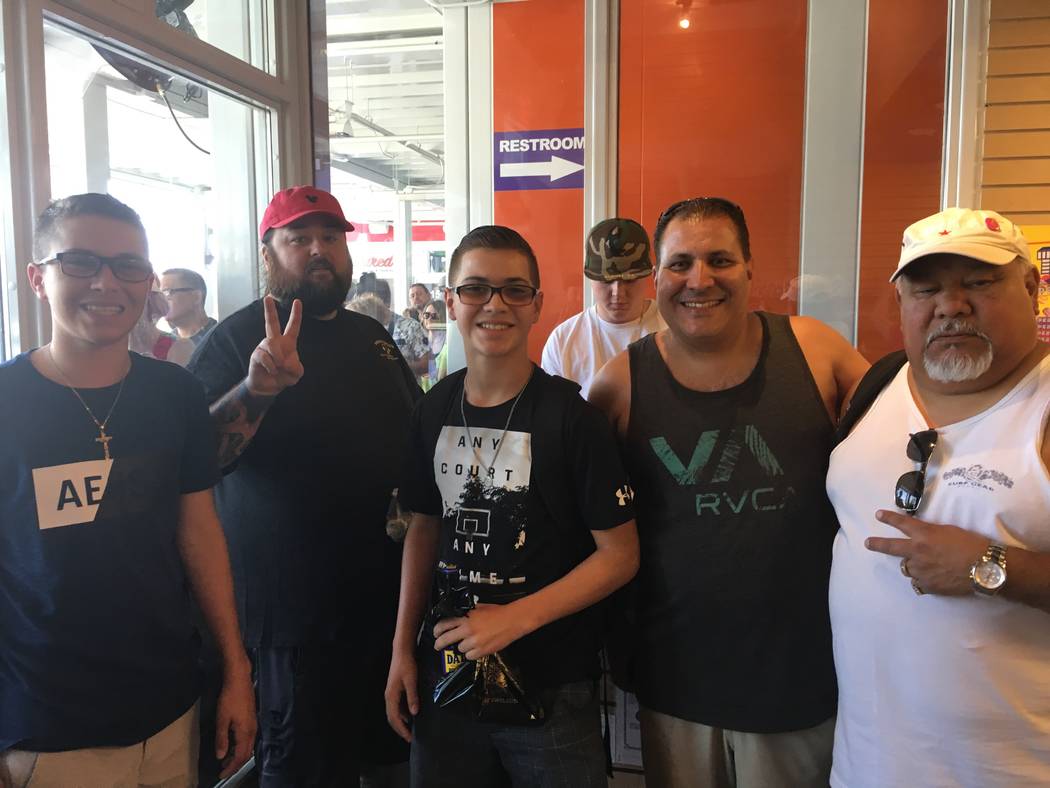 Chumlee's the bag man.
At his new candy store, I mean.
Finally, after a delay that seemed to stretch as long as an Everlasting Gobstopper, Chumlee's Candy on the Blvd. is open for business at Pawn Plaza. The two-story retail center constructed of prefabricated steel containers sits just south of Gold & Silver Pawn, the business featured in "Pawn Stars" on History channel.
"Pawn Stars" mainstay Austin "Chumlee" Russell and his brother Sage are co-owners of the new business, which was expected to open in early May but was delayed through what seemed an interminable permit-approval process.
"Sage and I are so happy to have the place open and transactions at the cash register," said Chumlee, who is at once a pawn shop employee, TV star and budding entrepreneur. "The reception from the fans and customers has been amazing — it's nonstop."
On its first day of operations today, the Brothers Russell met the public and worked the store themselves. Sage took the money. Chumlee bagged the goodies.
The best-selling item thus far is Big League Chew, the soft bubble-gum fashioned after leaf chewing tobacco. The boys needed to restock the shelves within an hour of opening at noon.
The brothers have hired a pair of full-timers to staff the store regularly. Chumlee will work the counter on a day-to-day basis. The option is open, too, for Chumlee's confectionery emporium to be featured on the TV show.
The store opened for about an hour Friday as a test drive, and started its first day of operations at noon today. The shop located in the first-level space at Pawn Plaza formerly occupied by Pawn Donut & Coffee and next to Rick's Rollin' Smoke Barbecue and Tavern, which is run by "Pawn Stars" owner Rick Harrison.
Lucky Light cigarettes, Pez dispensers, Dots gumdrops and Runts candies line the stores shelves. Chumlee has talked of developing branded items, too, tossing out the idea of a Chumlee Lollipop and Rick's Gold Bars.
The store's hours are noon-8 p.m. Wednesdays through Sundays. About 5,000 visitors a day form a long queue outside Gold & Silver Pawn when "Pawn Stars" is taping. That mass of tourists (and many locals) prompted Harrison to open Pawn Plaza, a collection of small shops and eateries. "Pawn Stars" has been a hit on History since its debut in 2009.
Chumlee's affable personality and his nonplussed disposition — he's the employee usually enlisted to test old firearms, antique vehicles and odd toys – have made him a fan favorite.
As he says, "What can I say? I was born lucky."
John Katsilometes' column runs daily in the A section. Contact him at jkatsilometes@reviewjournal.com. Follow @johnnykats on Twitter, @JohnnyKats1 on Instagram.