'Divas Las Vegas' star takes 'full responsibility' in charity upheaval
Updated July 3, 2018 - 2:45 pm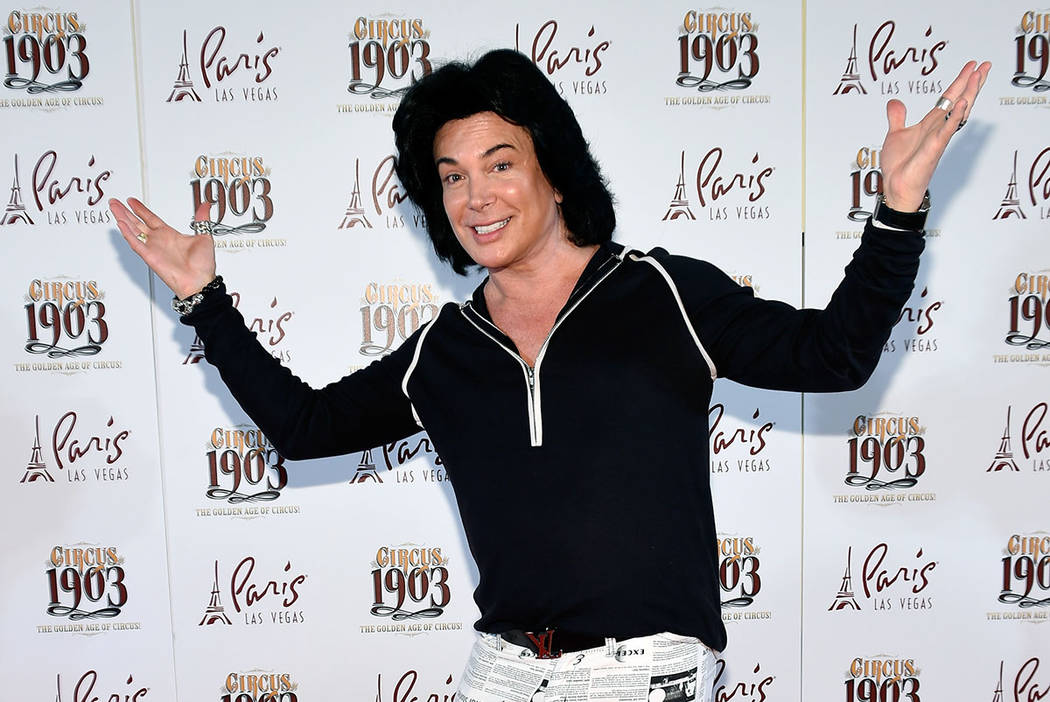 Frank Marino says he wants to pay up, make nice and move forward.
The longtime Las Vegas Strip entertainment icon confirmed today that his chosen charity, Make-A-Wish of Southern Nevada, has not received donations for "quite some time."
"I'm saddened to say that due to my own negligence, Make-A-Wish has not received a check from me for some time," Marino, star of the just-closed "Divas Las Vegas" at Linq Hotel, said in a statement Tuesday. "I take full responsibility and am sincerely apologetic for this situation."
In the face of a Caesars Entertainment investigation into "Divas" partnership with Make-A-Wish, Marino's show ended its run last week. The final performance was Tuesday; Marino and the resort company confirmed the show's closing on Saturday.
In a separate statement, Caesars Entertainment said the show's failure to send donations as promised to Make-A-Wish was "solely" the reason the famed drag-tribute production is finished at the Linq:
"Caesars Entertainment holds itself to the highest standards and given the non-payment of donations to Make-A-Wish by Divas, we determined that a relationship with this show was no longer suitable.
"Upon discovering and fully investigating this issue, we immediately took all appropriate actions in response. Caesars enjoyed a long, mutually successful relationship with the Divas production team, which it hoped would have continued for many more years, and the show's cancellation is due solely to these circumstances."
In his primary charity partnership, Marino has promoted Make-A-Wish for several years. He had long announced from the stage that sales of his merchandise would benefit the charity.
Marino's own account indicates the money was not delivered to Make-A-Wish as promised. As Caesars Entertainment's internal investigation proceeded, a series of firings was reported from the Linq showroom.
Marino said that he has arrived at a figure that would cover the shortfall and also has offered to substantially increase that many times over" to repair the relationship with Make-A-Wish. However, the charity has yet to accept that offer. Talks are ongoing between Make-A-Wish officials and Marino's legal counsel, longtime Las Vegas entertainment attorney Mark Tratos.
Team Marino says it wants to continue to work on behalf of Make-A-Wish if and when this dispute is settled.
"Make-A-Wish is an important charity and my favorite in the world because it lifts the hearts and spirits of children desperately in need of joy, comfort, and compassion," Marino said. "I hope my mistake will not prevent others from donating generously to this organization and I pray that I will be able to work with them for many years to come."
Make-A-Wish Southern Nevada President and Chief Executive Officer Caroline Ciocca responded Tuesday afternoon via text.
"While we were very disappointed to learn about this situation, our understanding is that things will be made right," she said. "We are so grateful for the many corporations and individuals in our community who support our kids by helping us grant life-changing wishes.
"This situation will not deter us from our mission of helping as many children as possible."
Caesars Entertainment has described the show's closing as a "mutual" decision. Marino reiterated that message Tuesday, saying, "Divas agreed with Caesars to terminate the production, which had been performed seven days a week."
The investigation is considered closed by Caesars Entertainment. The company added to its original statement: "The mutual decision to close the show ends this matter between Caesars Entertainment and the 'Divas' production company."
Marino was known to be unhappy with certain facets of his agreement with the company, especially moving his show to 4 p.m. four days a week and the naming of the venue for magician Mat Franco. But Marino struck a conciliatory and grateful tone Tuesday after his show had loaded out of the Linq.
"I personally want to state that Caesars Entertainment and the 'Divas Las Vegas' show has always maintained a very positive and professional working relationship," he said. "I also want to go on record and state that the last eight years of performing at the Linq Hotel has been nothing less than a wonderful and amazing experience for both myself and my cast. Caesars is a great organization and it was my honor to provide the 'Divas' show at the Linq for so many years."
Marino has also said he plans to return "Divas" to the Strip this fall. Expect that if it does return, it will be somewhere other than a Caesars Entertainment showroom.
Related
'Frank Marino's Divas Las Vegas,' a staple on the Strip, closes
'Divas Las Vegas' at center of charity investigation
John Katsilometes' column runs daily in the A section. Contact him at jkatsilometes@reviewjournal.com. Follow @johnnykats on Twitter, @JohnnyKats1 on Instagram.