Fit to a tease: Burlesque HOF to reopen in downtown Las Vegas
Updated March 24, 2018 - 5:41 pm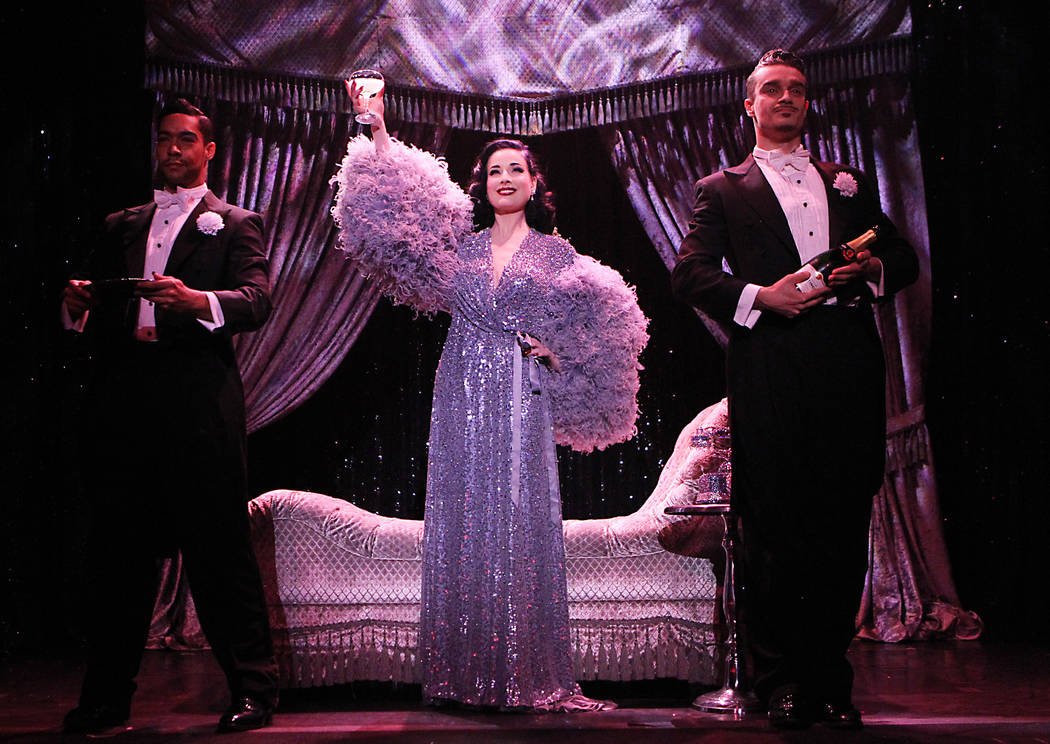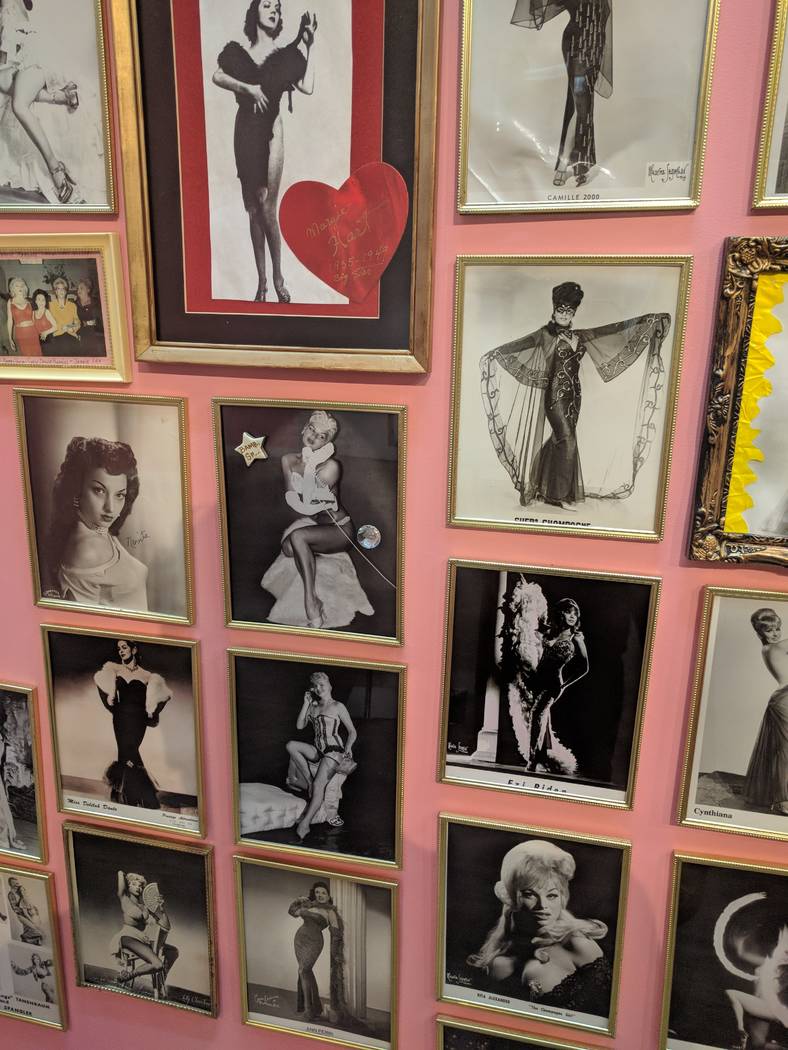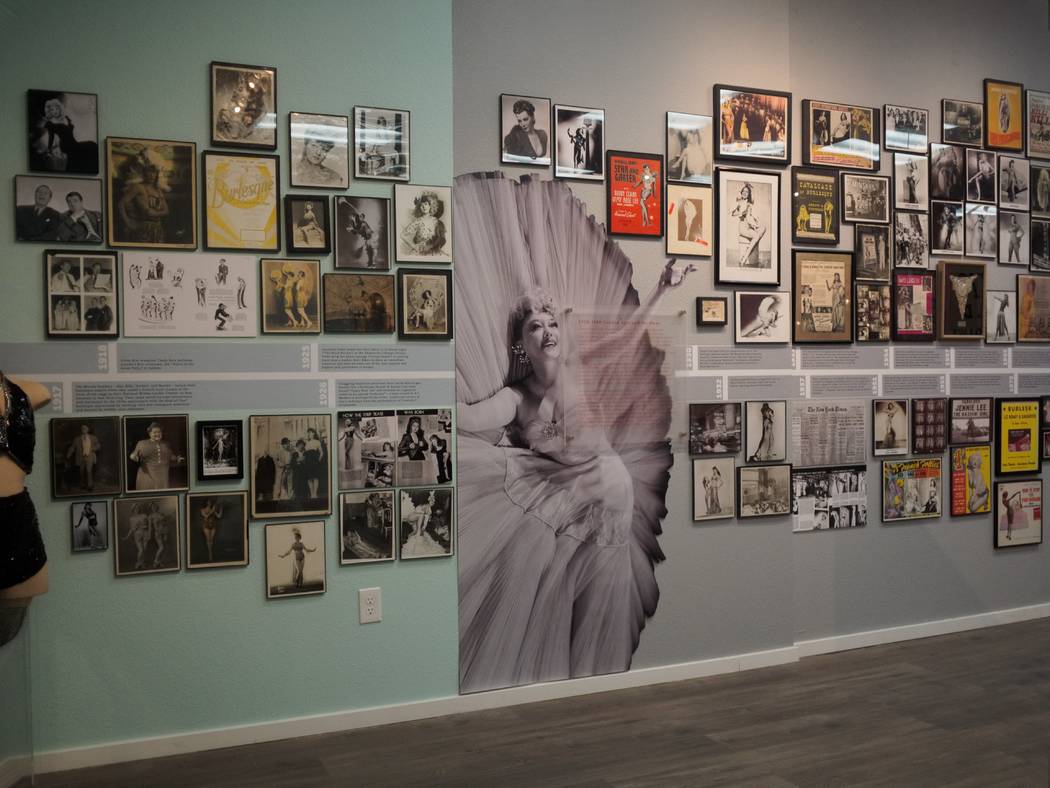 This might be the longest strip-tease in the history of burlesque.
Nearly three years after it was originally announced, the new Burlesque Hall of Fame exhibit is being unveiled at April 17 at its new, permanent location at 1027 S. Main Street No. 110. The display space shares an Arts District neighborhood with the Arts Factory and Artifice Bar.
The nonprofit attraction is the only museum specifically dedicated to the long history of burlesque. The 3,000-square-foot exhibit space, filled with exhibits and a gift shop, is open 10 a.m.-6 p.m. Tuesdays through Saturdays, admission is $15, or $12 for Nevada residents.
To hearty applause, BHoF Executive Director Dustin Wax initially promised a new space during the Burlesque Hall of Fame "Miss Exotic World" competition at the Orleans Showroom on June 6, 2015. A few select pieces had previously been displayed at the old Emergency Arts building on Fremont East. The memorabilia covers more than a century of burlesque history, and was curated by the late burlesque legend Dixie Evans.
The collection's former home was a big barn in an abandoned goat farm near Helendale, in the Mojave Desert about a third of the way from Las Vegas to Los Angeles. Evans brought the collection to Las Vegas in 2006. The items in the current include Dita Von Teese's martini glass/bath prop, Gypsy Rose Lee's traveling trunk, and costumes from Sally Rand and Rose La Rose. Also on display is a changing exhibition space for thematic exhibitions, including theater marquees, posters and artwork.
The process of renovating the existing warehouse space and moving many delicate items has proven painstaking, but organizers are set for the museum's "Big Reveal" event from noon-3 p.m. April 17.
Tempest Storm, the greatest living legend in the burlesque community, is among the dignitaries planning to attend.
She said Saturday, "I'm glad they're finally ready to open and it'll be nice to see everyone. Tempest will be there!" (Storm says she's resolved a dispute with BHoF officials dating to November 2016, when her pro-Donald Trump posts on Facebook ignited a debate on social media debate and prompted Storm to sit out the June 2017 Burlesque Hall of Fame event at the Orleans.)
Las Vegas Mayor Carolyn Goodman is lending her support (and oversized scissors) to the cause by cutting the ribbon opening the venue. The event is to be hosted by Melody Sweets, who originated the Green Fairy role in "Absinthe" and performed in the hit show for 6 ½ years. Since leaving "Absinthe" in October, Sweets has signed on as a member of the BHoF board.
Also scheduled to perform are such burlesque stars as Kalani Kokonuts, Michelle L'amour and Dirty Martini.
Wax is emphasizing the Burlesque Hall of Fame's universal appeal.
"BHoF isn't only about burlesque. Our history is shared with that of comedy, theater, dance, film, fashion, underground art, feminism, labor movements, the military and the USO, LGBTQIA communities and more," Wax said in a statement. "Visitors will enjoy over-the-top costumes and props, rare photos of vintage performances, stories of celebrities and scandal, and of course, information on the art's history."
Evans, who died in August 2013, also extolled the range of burlesque fans. She recalled a visit by a bonafide rock star to her barn in Helendale.
"We had Bono visit us one time. The one with the big sunglasses, yes," Evans said in 2011. "He bought out almost the entire gift shop."
John Katsilometes' column runs daily in the A section. Contact him at jkatsilometes@reviewjournal.com. Follow @johnnykats on Twitter, @JohnnyKats1 on Instagram.