Lady Gaga's Las Vegas Strip residency launching in late 2018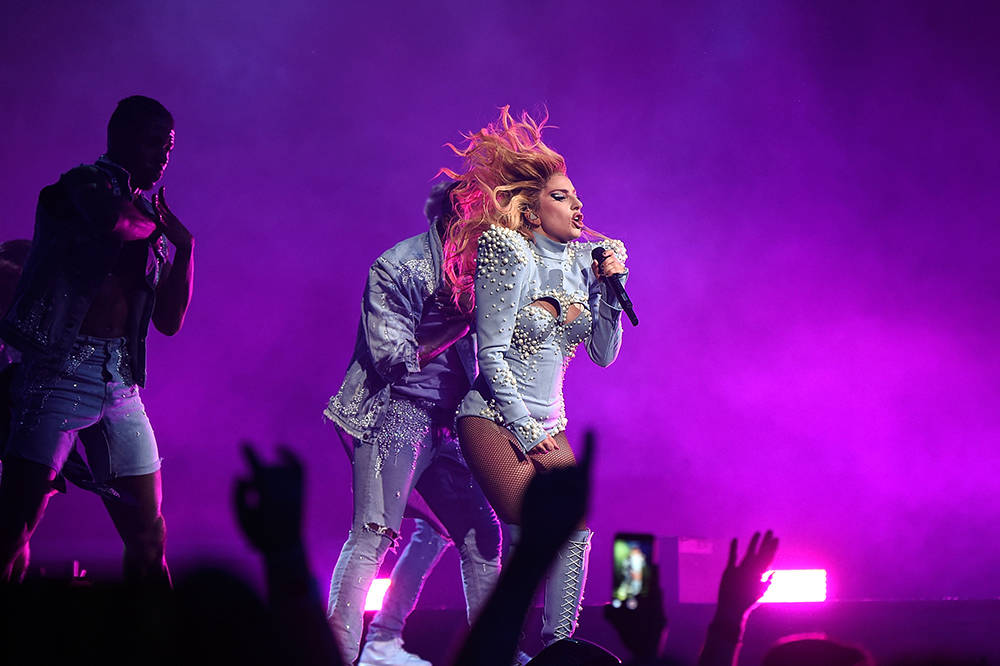 The Lady Gaga residency is upon us.
Or, rather, it will be in late 2018.
Rumored for about a year and a half, Gaga is set to announce a series of 36 shows at The Park Theater at Monte Carlo. Those familiar with the terms of her agreement say the run launches in the fourth quarter of next year, running for one year, through 2019 and might extend into 2020.
Gaga is to earn approximately $400,000 per performance. A source familiar with her contract says online reports of her signing a deal worth $100 million for 60 shows are "way, way, way, off."
Gaga is currently cast as Ally, opposite Bradley Cooper's Jackson Maine, in the remake of "A Star is Born." The film's premiere has been moved up from September 28 to May 18 (she tweeted Tuesday that despite online reports, she is using her stage name and not her born name, Stefani Germanotta, in the film's credits). The adjusted time line allows the stage and recording superstar time to assemble and rehearse her production show.
The Park Theater opened last December with The Pretenders and Stevie Nicks. Cher, Bruno Mars and Ricky Martin are among the resident headliners in the venue, which can seat up to 6,300.
Gaga played T-Mobile Arena on Saturday night, and also played the venue in August. A "pop-up" show on her "Bud Lite Dive Bar Tour" she had planned in Downtown Las Vegas days before the T-Mobile show was canceled (she stated she needed to rehearse for her world tour instead).
Gaga was also forced to call off her six-week European leg of her "Joanne World Tour" in September, but has been in peak form since returning from her health struggles.
Gaga was in the audience Friday night at Lionel Richie's show at Axis theater at Planet Hollywood and has frequently teased about a series of shows in Las Vegas.
"I'm excited someday to do that," she told Mix 94.1-FM morning show hosts Mercedes Martinez and JC Fernandez in January, days before her Super Bowl LI halftime show performance. "I love Las Vegas and the people there, and I love show business. I'm a real old-fashioned girl."
Contact John Katsilometes at jkatsilometes@reviewjournal.com. Follow @johnnykats on Twitter, @JohnnyKats1 on Instagram.