Vinnie Paul rocking out to the very end in Kiss coffin
Updated June 29, 2018 - 6:13 pm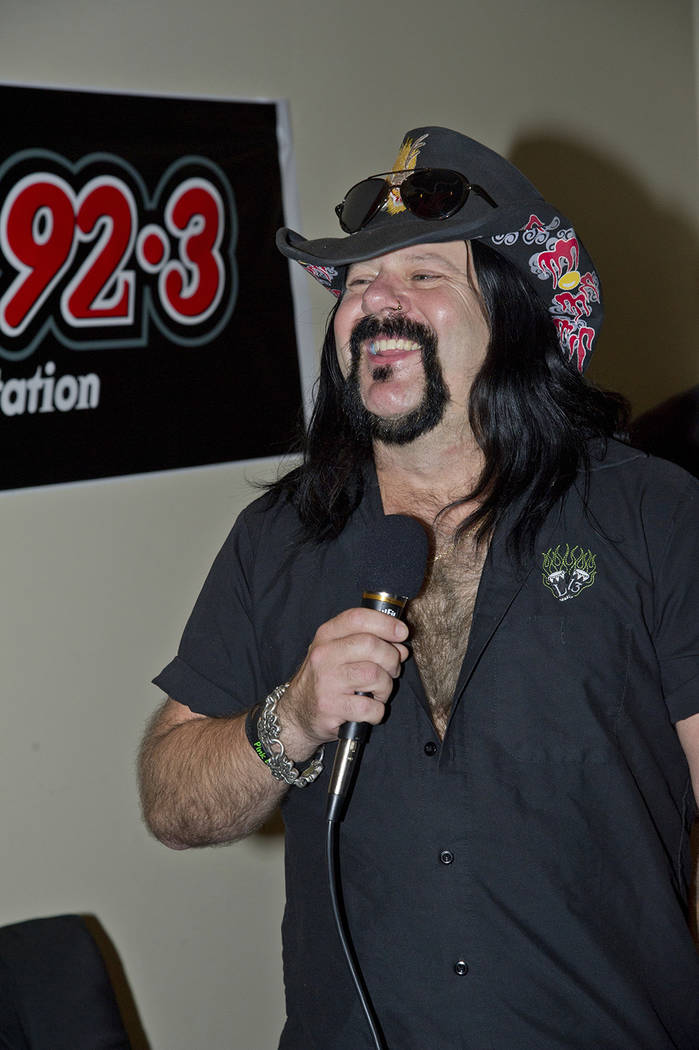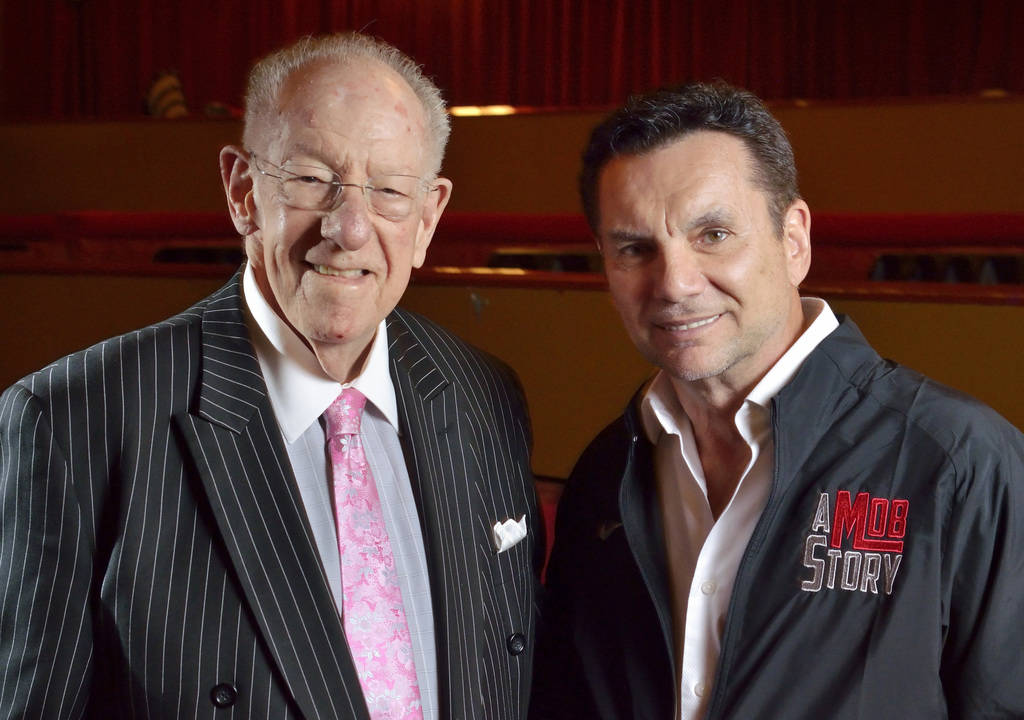 Vinnie Paul is going out like a rock star.
The heavy-metal superstar who died June 22 at age 54 in Las Vegas is being buried in a Kiss-designed casket. That band's co-founder and vocalist Paul Stanley posted Friday on Twitter: "The Rock Community is reeling from the loss of Vinnie Paul, a friend and inspiration to so many. If his family in fact would want him to be placed in a KISS casket we will make sure it happens. It is their decision and I will be proud for us to honor it."
Celebrity website TMZ reports that Paul's family has requested that the founder of Pantera, Damageplan and Hellyeah be laid to rest in such a casket. This request is something of a family tradition; Paul's brother and band mate Darrell "Dimebag" Abbott was also buried in a Kiss coffin after his death on Dec. 8, 2004.
Dimebag was shot and killed onstage during a Damageplan show at the Alrosa Villa in Columbus, Ohio. Paul was playing drums during that incident. He is to be buried Saturday next to his brother, and his mother, Carolyn, at Moore Memorial Gardens Cemetery in Arlington, Texas.
According to published reports, a Vinnie Paul tribute concert is set for 3:33 p.m. Central time Sunday at the Dallas club The Bomb Factory. Paul's fans recognize 3:33 p.m. as "Dime Time," in honor of Dimebag.
As Paul said in a 2006 interview, "His number was three, you know. And every day, 3:33 will appear on the clock, and I don't even mean to look at it, and it just reminds me of him every day. It doesn't matter if it's at night or during the day. I'll be doing something. I'll be right in the middle of something, busy, busy, busy, and I'll look over, and by gosh it's 3:33."
Paul also once specified which album he'd want played at his funeral: The hard-rock classic "Appetite for Destruction" by Guns N' Roses.
"I'd really want to choose an album that was a (expletive) good time, like (expletive) Guns N' Roses," he told the rock website Blabbermouth. "I'd want people to celebrate what we've done and the fact that we'd had a great life. I wouldn't want my funeral to be a sad, sappy thing. I'd have the whole album, but 'Paradise City' and 'Welcome To The Jungle' would give off a positive vibe."
'Story' time delayed
"A Mob Story" won't be told before Aug. 8.
The musical centered on the history of organized crime featuring real-life "capo" Michael Franzese has been pushed back from its original July 11 opening at Plaza Showroom. Former Las Vegas Mayor Oscar Goodman, who is promoting the show as a de facto ambassador, disclosed the new target opening date on Thursday.
Simply, "A Mob Story" needs to shore up a series of production concerns before it is ready for the stage. Costumes, set pieces and lighting elements will need to be assembled for the production to begin previews. Rehearsals are being conducted in a space off-property as venue renovations continue.
As producer Jeff Kutash explains, "Technical issues are taking longer to make it right. It's a new show, a new venue design."
Kutash brings a long history of Vegas productions, including "Splash" at the Riviera and "Enter The Night" at Stardust, to the original production. Classically appointed but in need of a refresh, the Plaza Showroom is undergoing an extensive overhaul for the new musical. The Plaza is banking big on "A Mob Story," which is to be the hotel's anchor entertainment attraction. There is also a plan to cross-promote the musical with tickets to The Mob Museum.
The show's drawing card is Franzese, a longtime Colombo crime family overlord who has reformed as a popular motivational speaker and author, including his 1992 memoir, "Quitting the Mob." Franzese was portrayed by Joseph Bono in the iconic mob movie "Goodfellas."
To generate buzz about the show, Franzese and Goodman appeared together at Goodman's dinner series talk at Oscar's Steakhouse at the Plaza on May 10. Goodman says of the delay, "Everything I am hearing is the producers just want everything to be ready before putting this show onstage."
Guffaw update
Maz Jobrani of the CBS sitcom "Superior Donuts" makes his Vegas stand-up debut Saturday through Tuesday at the Laugh Factory at the Tropicana. Jobrani's shows are special 8:30 p.m. performances. He'll be joined by Brian Scolaro and Matt Fulchiron on Saturday and Sunday, with Raj Sharma and Omid Singh stepping in Monday and Tuesday.
Ian Bagg will headline the 10:30 p.m. show Saturday and Sunday. Column fave Dennis Blair will take over that slot Monday and Tuesday, and will expand his schedule to headline both the 8:30 p.m. and 10:30 p.m. shows Wednesday through July 8. The long and short, it's a lotta comedy at Laugh Factory.
Contact John Katsilometes at jkatsilometes@reviewjournal.com. Follow @johnnykats on Twitter, @JohnnyKats1 on Instagram.