Virgin Hotels Las Vegas renaming The Joint
Updated September 25, 2020 - 12:08 pm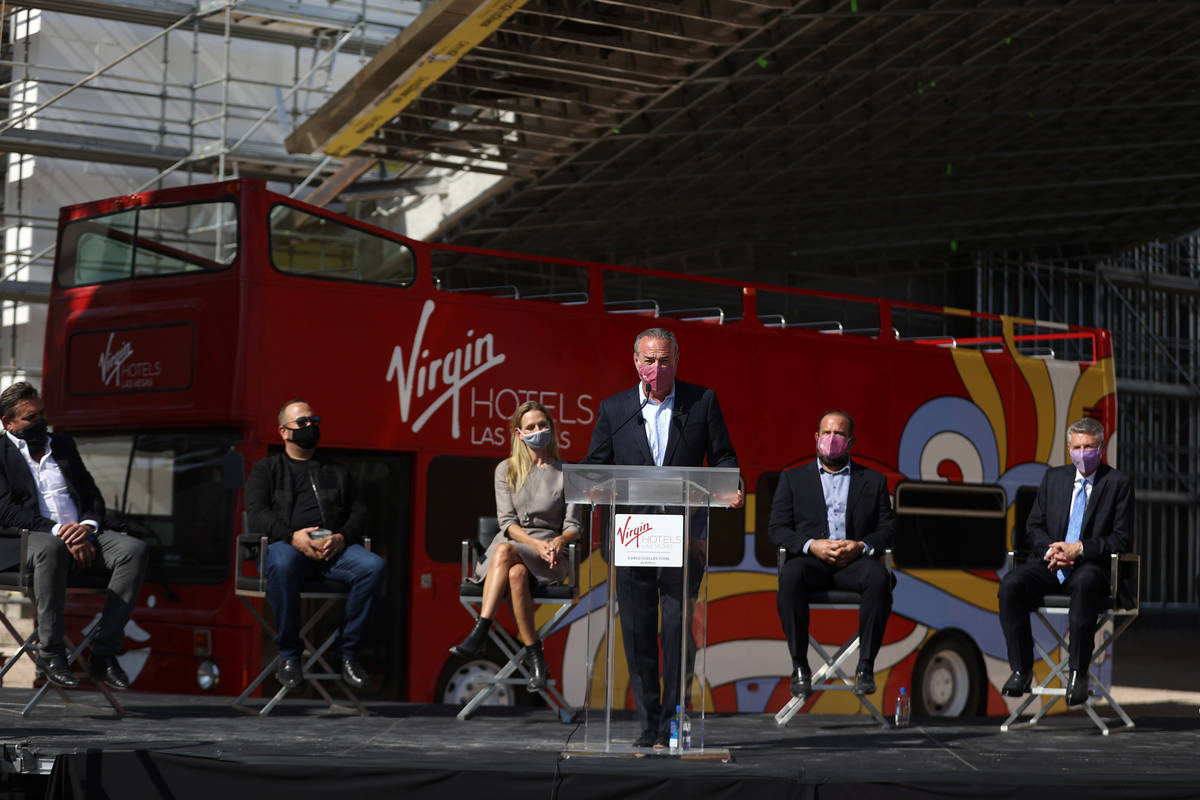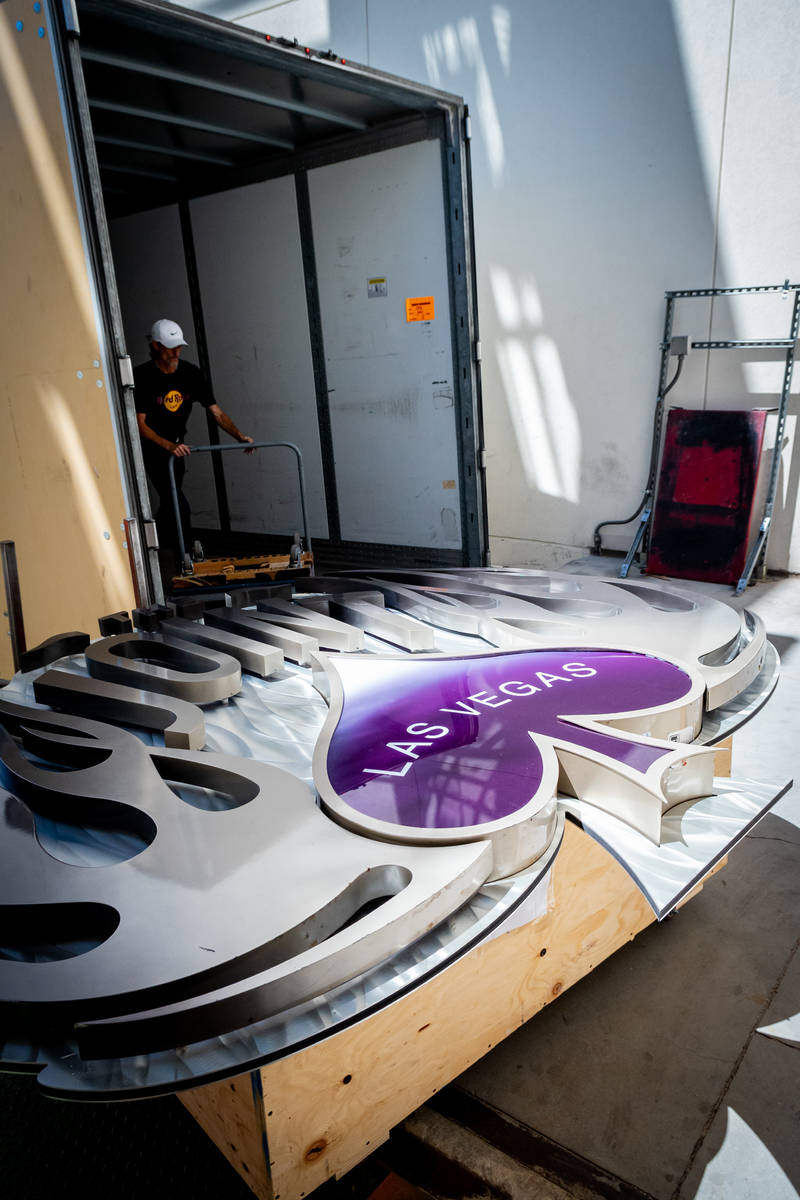 The Joint is being passed. At least, as the name of the live music venue on the corner of Paradise Road and Harmon Avenue.
The Joint was the primary entertainment haven at the Hard Rock Hotel, which closed Feb. 3 for construction on Virgin Hotels Las Vegas. The music hall itself will remain as Virgin Hotels opens Jan. 15, but the venue will be renamed.
Hard Rock Hotel International holds the rights to that name. So for now, the venue is "the former Joint," as Virgin Hotels President and CEO Richard "Boz" Bosworth said Thursday afternoon during a media event announcing the new opening date.
"We no longer have the rights to the name Joint," Bosworth said in a quick one-on-one after the news conference. "It went to Hard Rock International." (Teaser alert: Bosworth is my guest on the next episode of "PodKats!" set to post Monday morning.)
AEG Las Vegas Senior Vice President Bobby Reynolds, whose company manages the former Joint, said the name has not been decided. Crucially, the concert promoter and resort are actively seeking an official title sponsor.
"This is a conversation we are having with the property, they have a say and we have a say," Reynolds said in a phone chat Friday morning. "The name needs to mean something. We also want a sponsor to come in and have a say in it, for revenue."
Reynolds says talks are ongoing with headlining acts, who are uniformly hungry to return to the stage. He sees an all-time high for demand from performers, sidelined workers, and ticket holders when restrictions are lifted.
"What I do know is my team and AEG, and the execs at Virgin, are super-nimble and fast," Reynolds said. "When we are able to do something at 25 percent capacity, 50 percent, up to full capacity, we'll be very creative to do it. But this hotel needs entertainment to survive, and to thrive."
As for structural changes, the venue will build a new VIP section on the lower level. A dedicated bar is being developed for the second level, on house right/stage left. The entire second level alone could lend itself to a title sponsor.
Generally, the old-wood design, chic a dozen years ago, is being refreshed.
There are no plans to change the old Joint's effective configuration. The sight lines are fine.
"The venue has great foundation, but like any structure, it needs some love, so we're spending capital on paint, seats, furniture and a new look," Reynolds said. "That's the beauty of putting money into an existing building."
Time well spent w/ #Boz #RichardBosworth @VirginHotelsLV. On the opening date and a couple other topics. #Vegas #Resort #tourism @reviewjournal pic.twitter.com/18tcRZAzNY

— John Katsilometes (@johnnykats) September 24, 2020
In May, Hard Rock Hotel International bought the rights to all Hard Rock hotel- and casino-related trademarks. That purchase also included long the hotel's famous rock 'n' roll memorabilia collection.
Hard Rock's parent company bought those rights and display items from the investment consortium J.C. Hospitality Group. J.C. Hospitality's team bought the hotel in April 2018. The move allows Hard Rock Hotel International to return a Hard Rock-branded hotel-casino to Las Vegas. That resort would, in effect, compete with Virgin Hotels Las Vegas with some of the rock memorabilia that was popular at the original Hard Rock.
The Joint served as the Hard Rock Hotel's main live music hall in two iterations, its first from the hotel's opening in March 1995 through February 2009, and the new and current version that opened in April 2009. Known as a versatile concert venue with great bones, the hall is undergoing a $7 million face-lift.
"The venue will be receiving significant renovation, mostly for touch points involving customer services, viewing and VIP suites," Bosworth said. The updated venue could be open within two weeks of approval by state regulatory officials who set pandemic safety protocols.
A veritable Virgin Hotels Las Vegas all-star team joined Bosworth on a temporary stage adjacent to the hotel's main porte cochere. The lineup: Virgin Hotels Special Assistant to the CEO Michael Sacco, Reynolds, James Beard Award-winning chef and resort partner Todd English; Mohegan Sun Casino at Virgin Hotels GM Joe Hasson; MB Steak co-owner and resort partner Jenna Morton; and ownership company J.C. Hospitality executive Jay Wolf.
Behind that group was a fully operational, psychedelic-designed, double-decker bus with the Virgin Hotels Las Vegas logo. The vehicle is to be used to transport hotel guests for a resort that is clearly going places.
John Katsilometes' column runs daily in the A section. His "PodKats!" podcast can be found at reviewjournal.com/podcasts. Contact him at jkatsilometes@reviewjournal.com. Follow @johnnykats on Twitter, @JohnnyKats1 on Instagram.