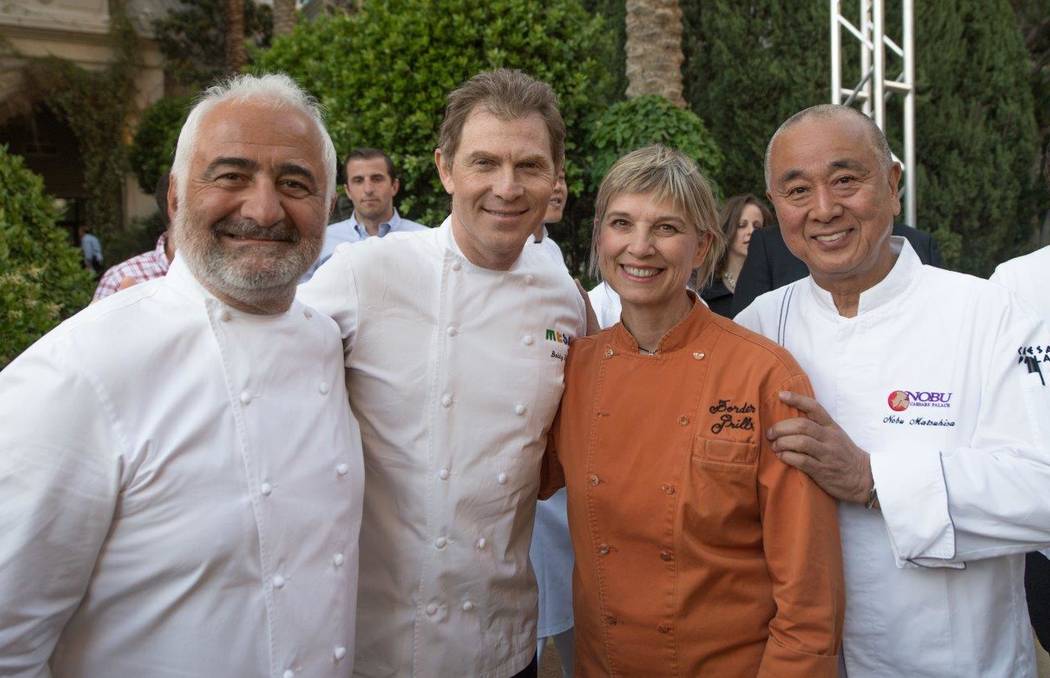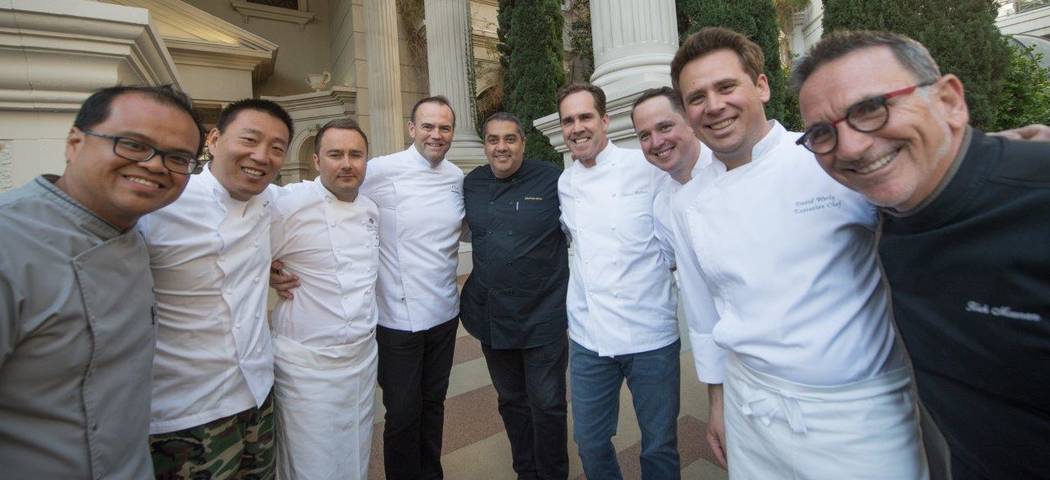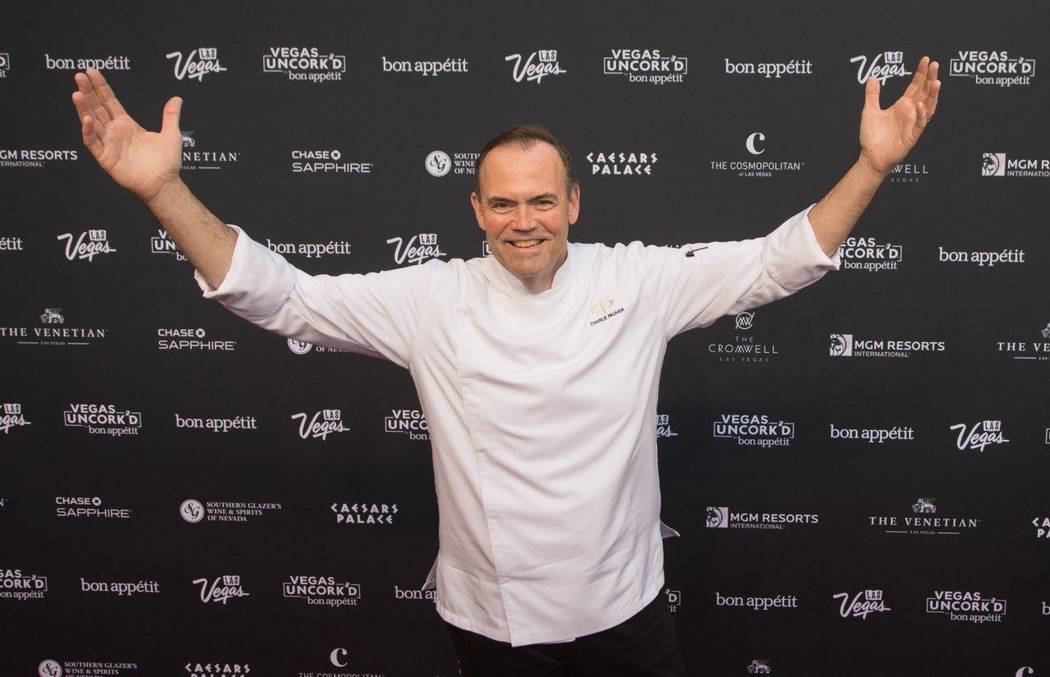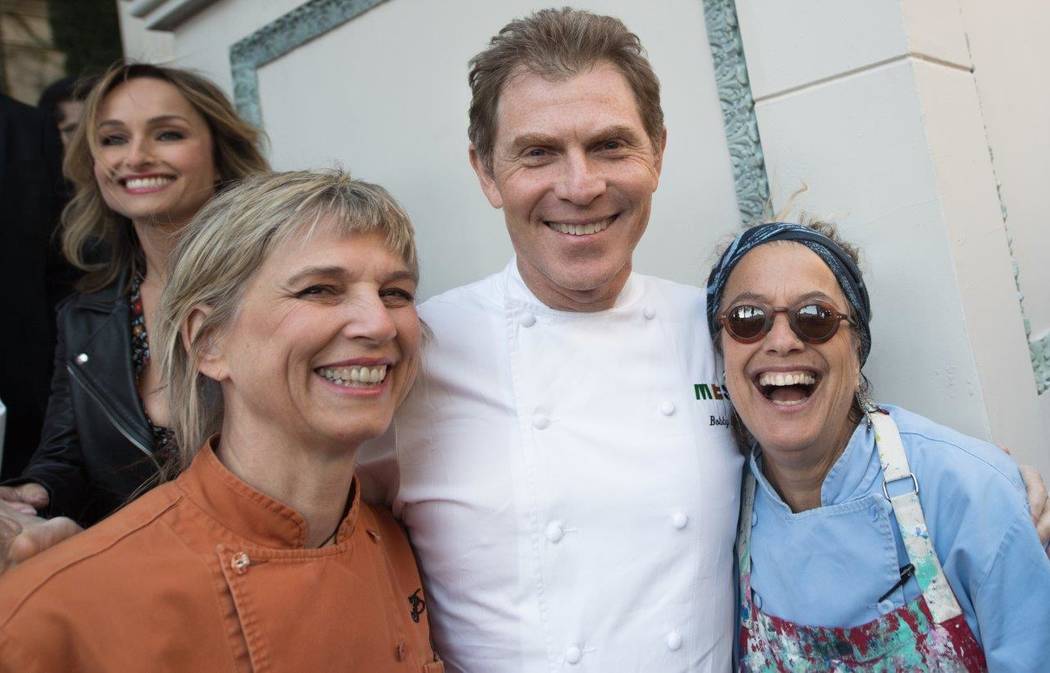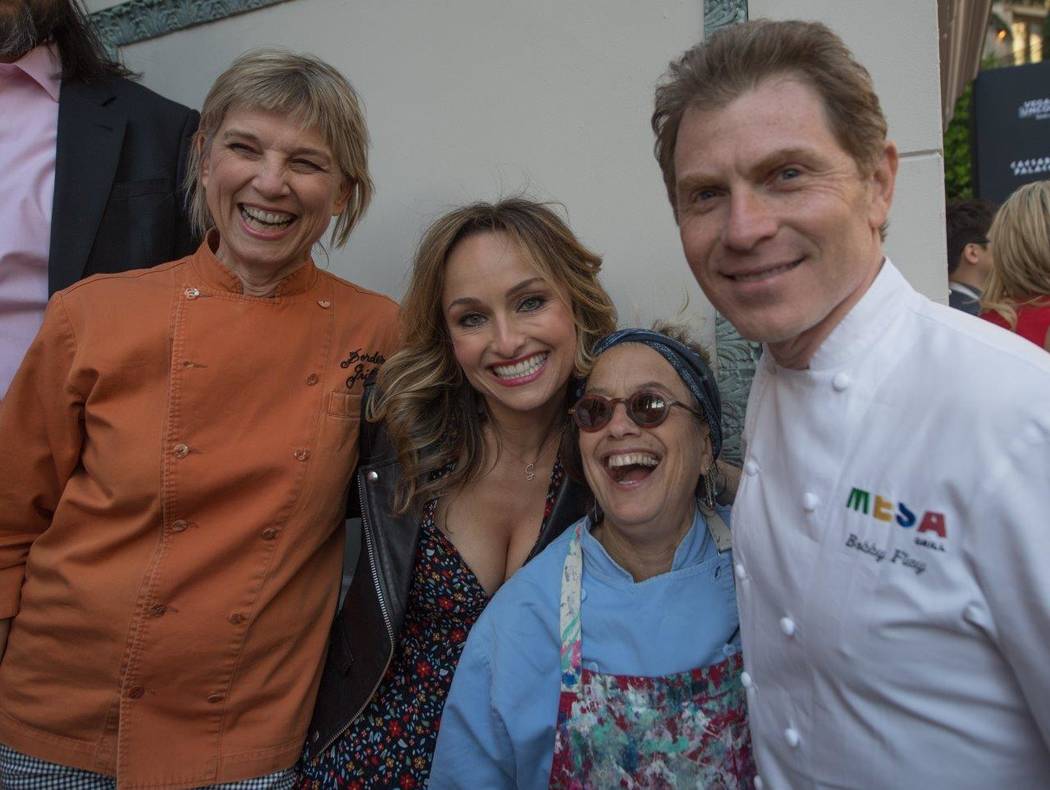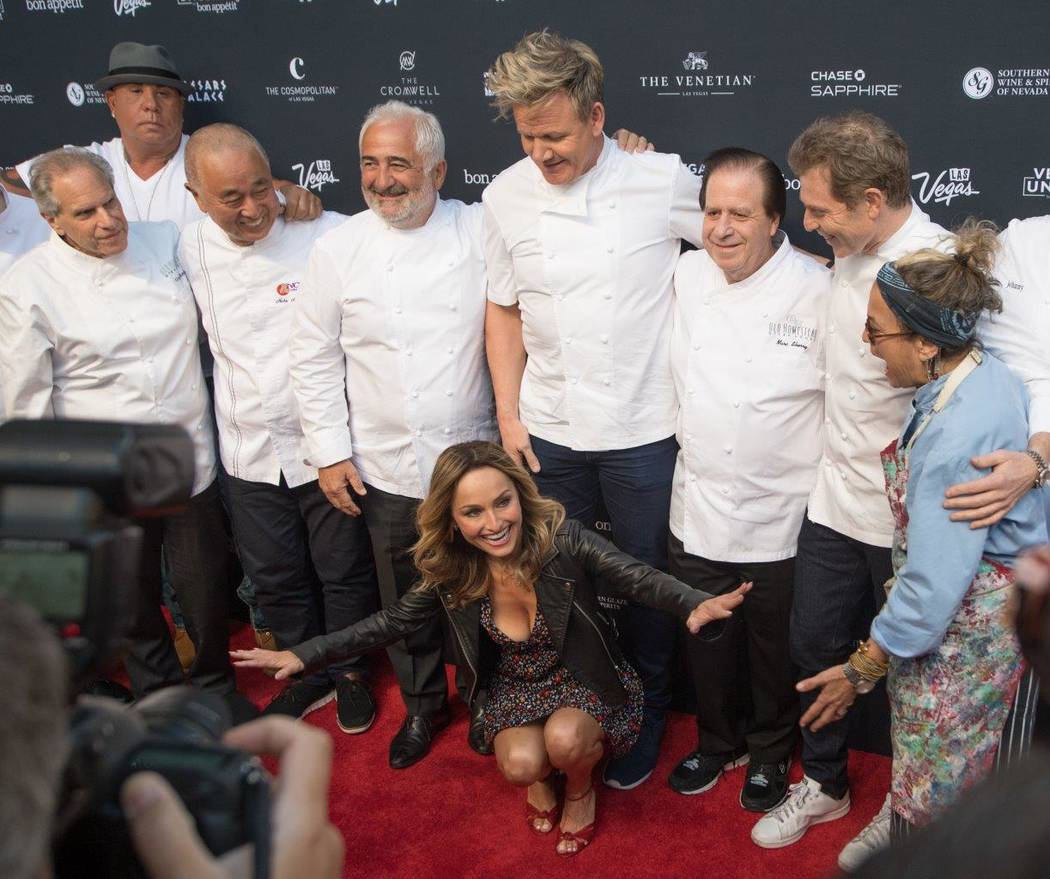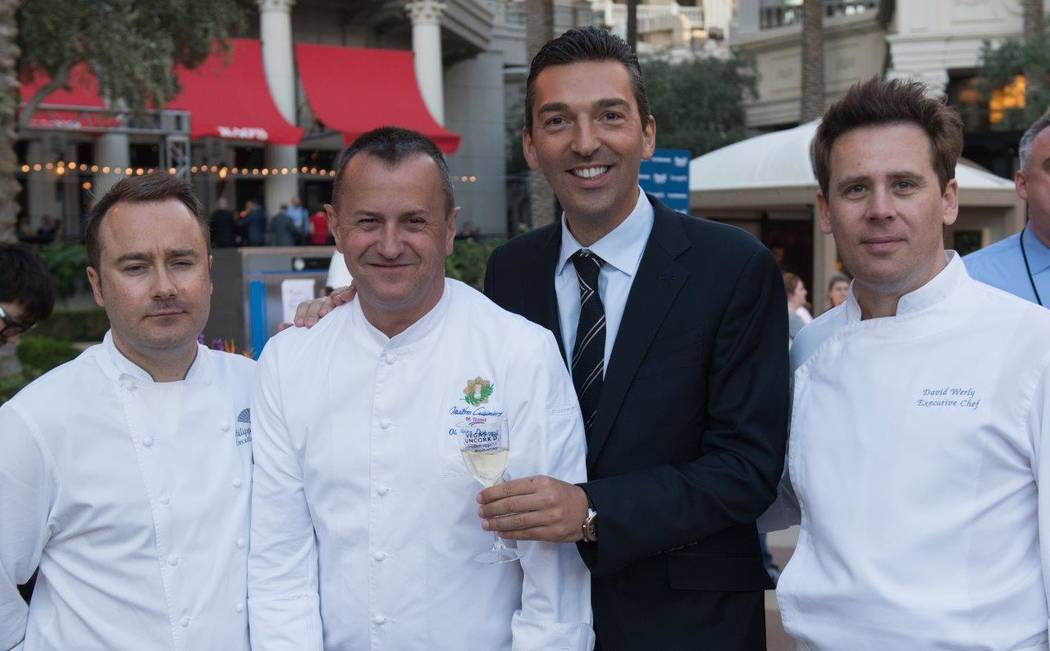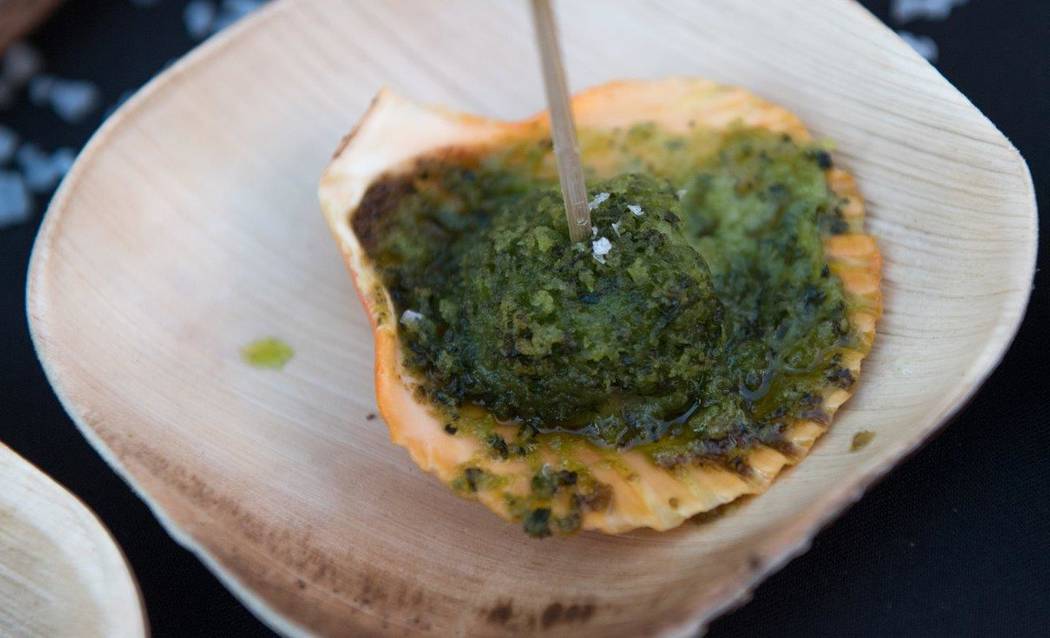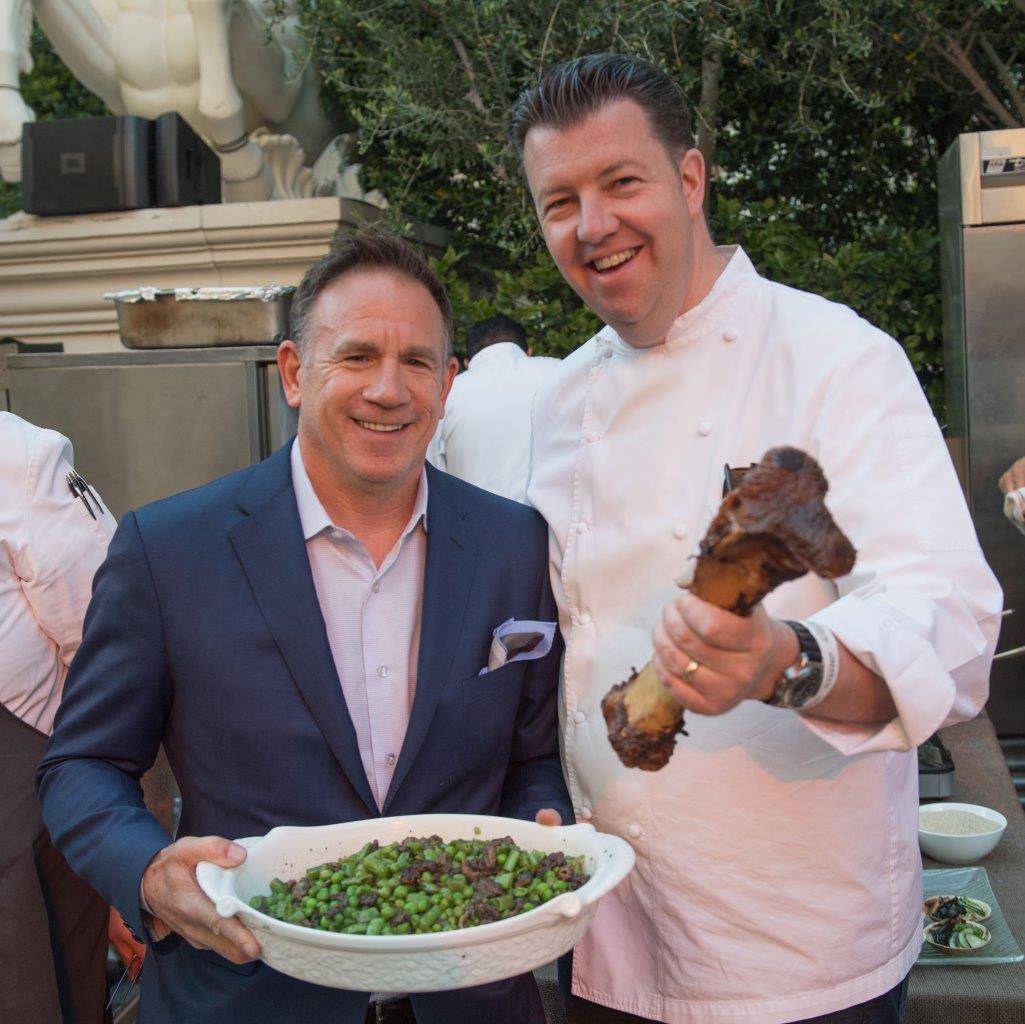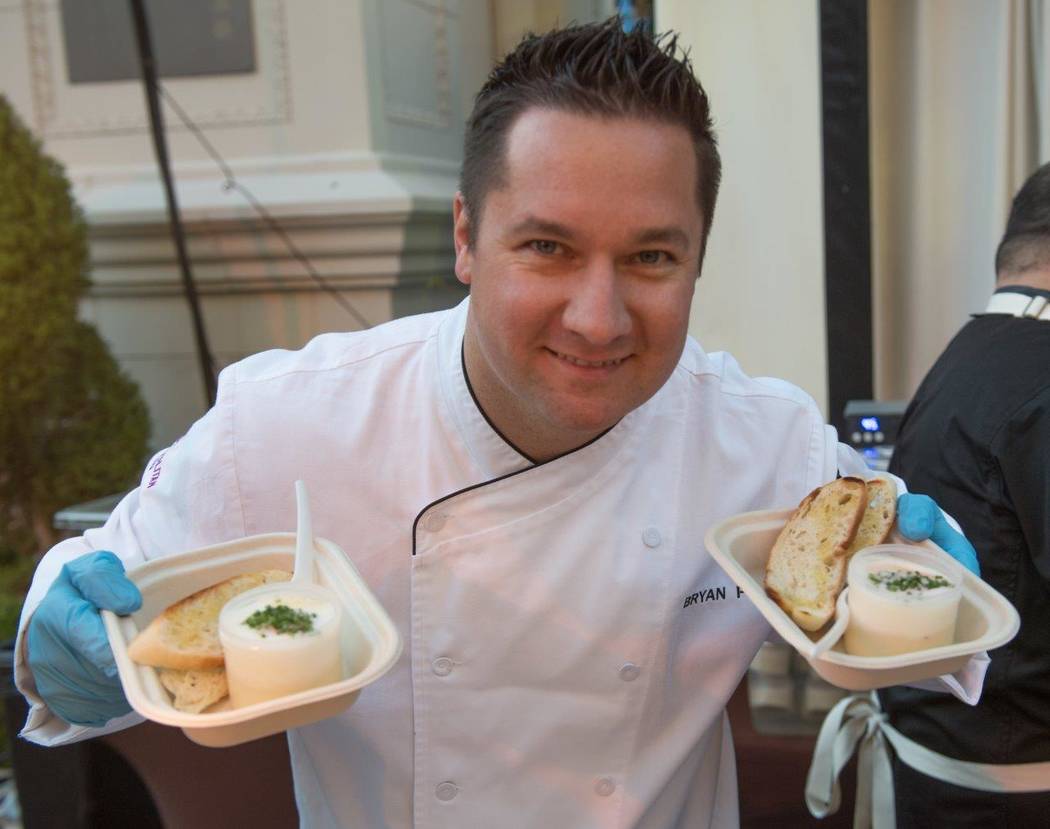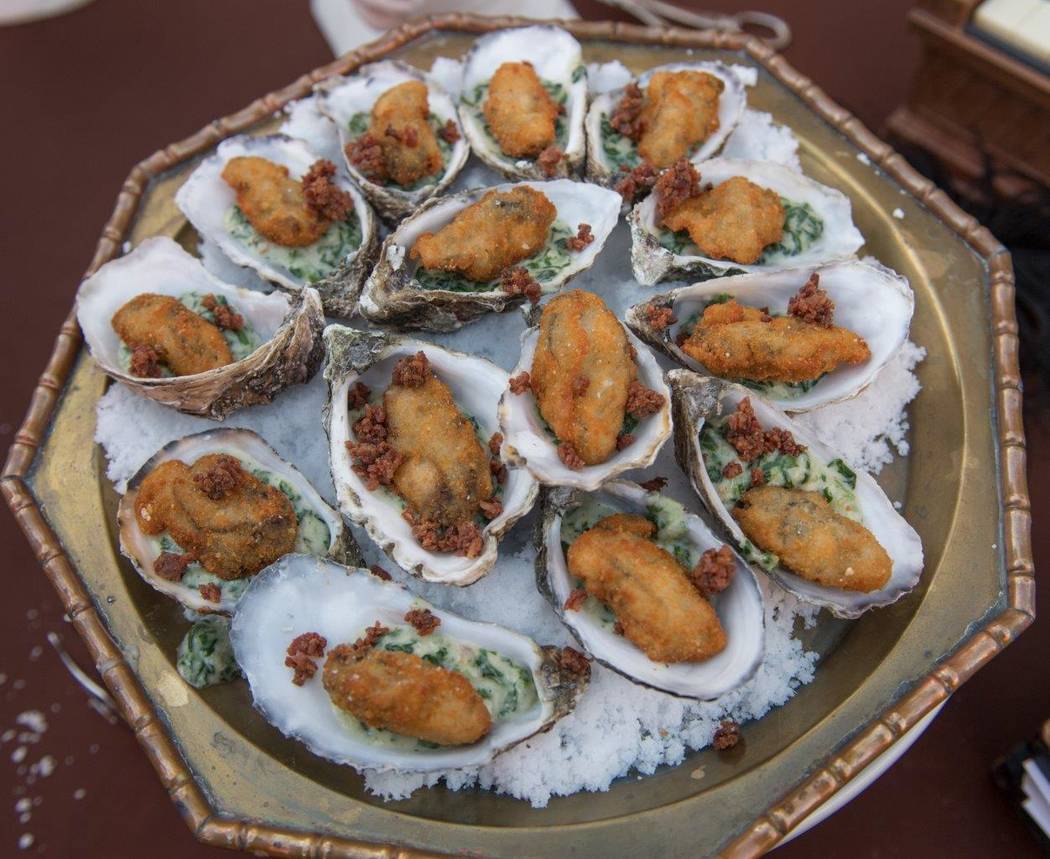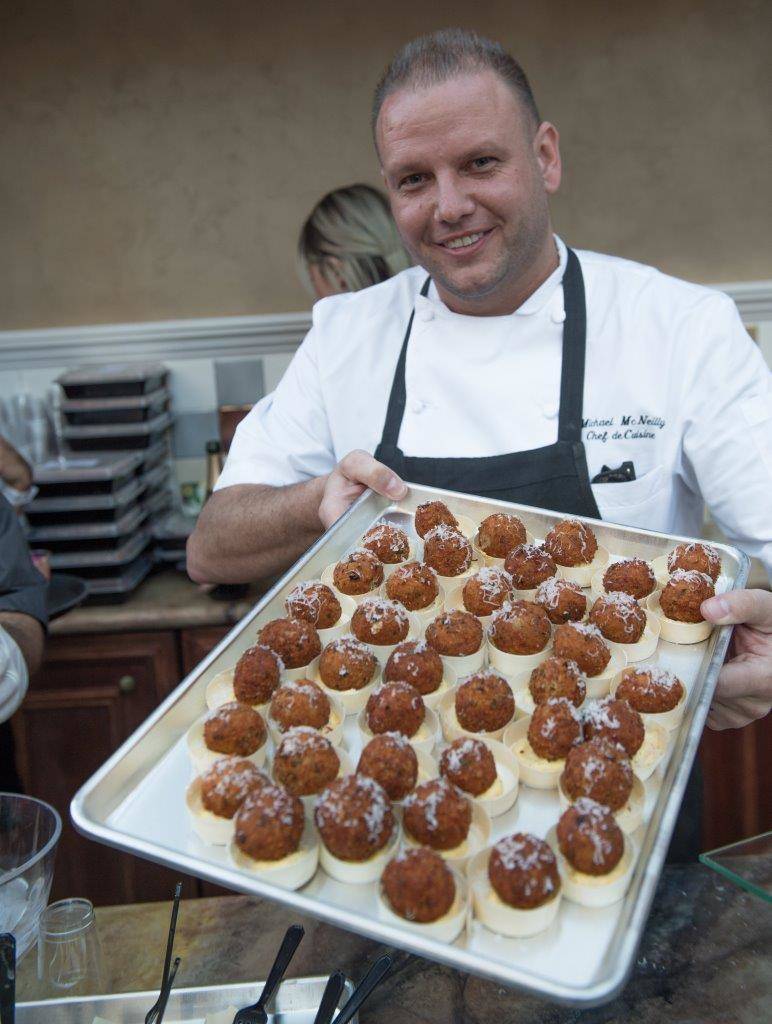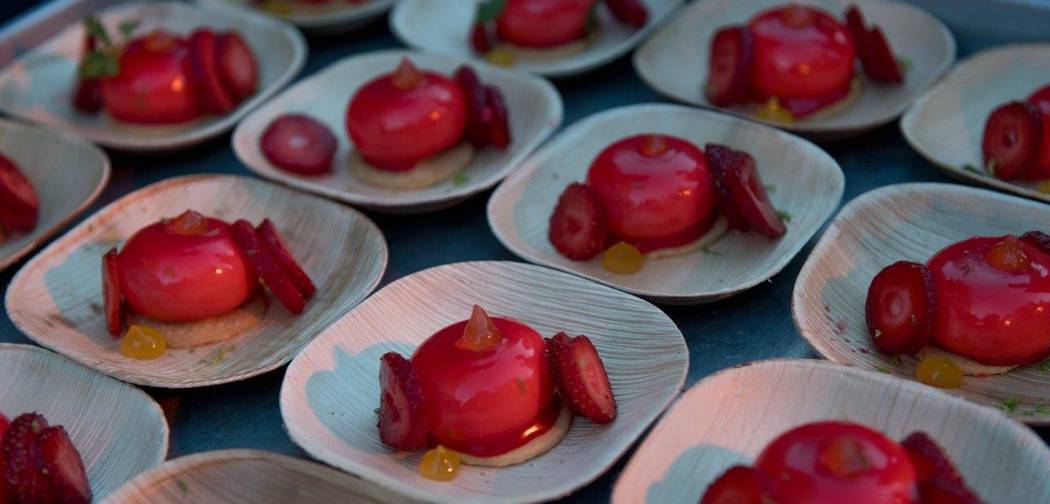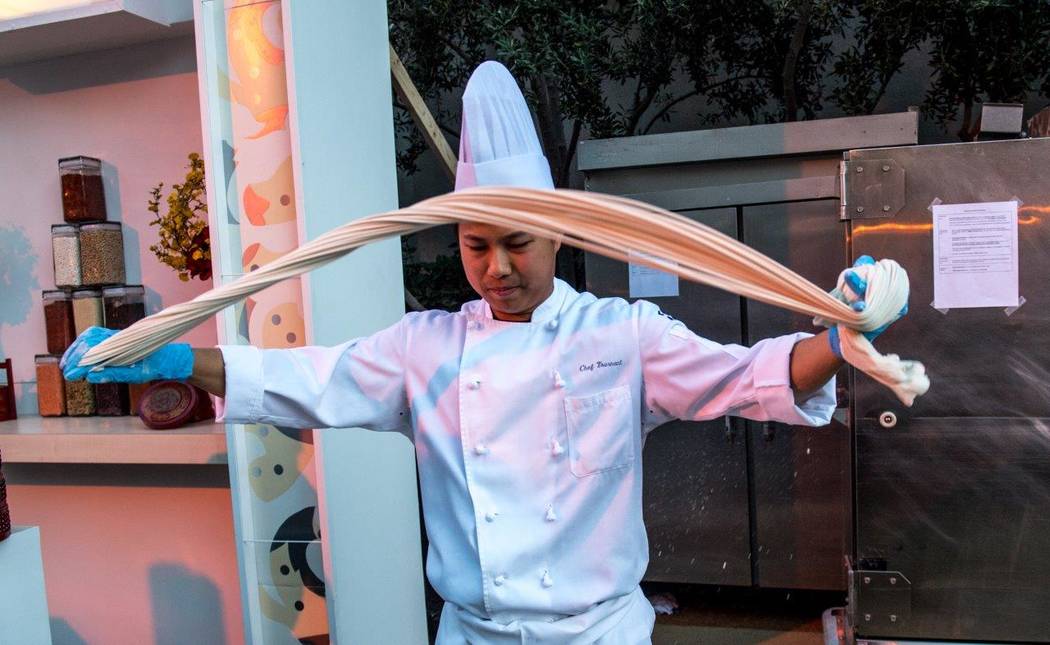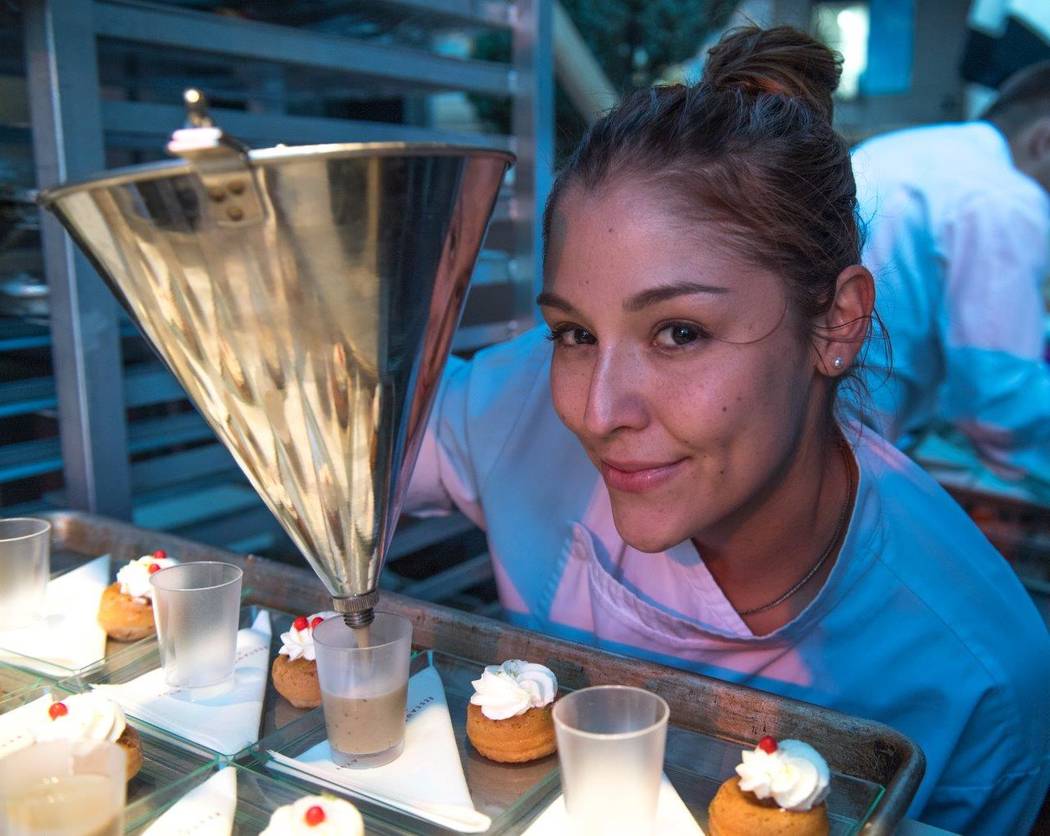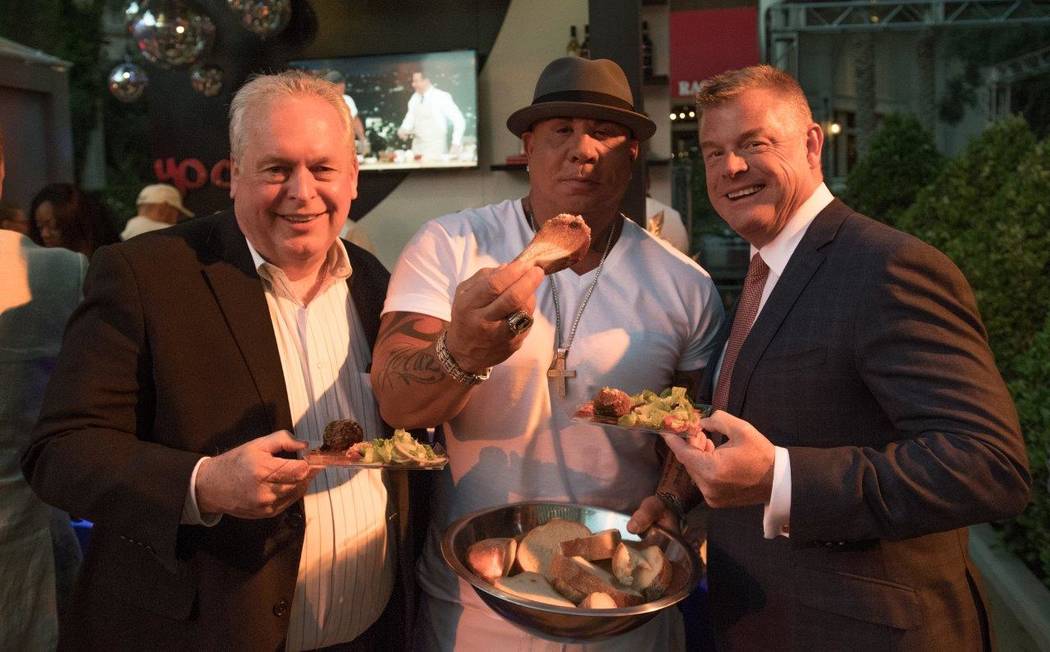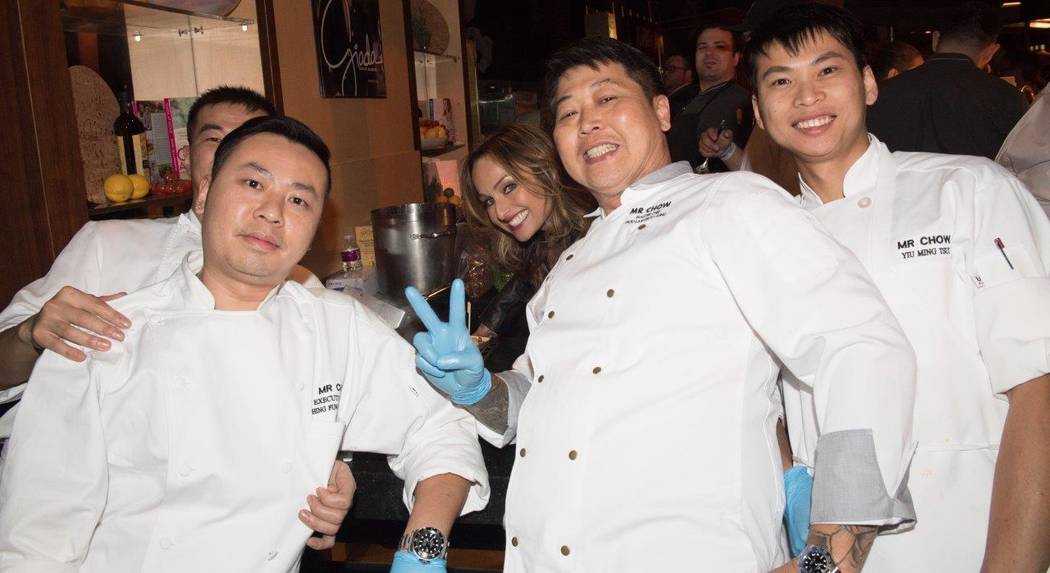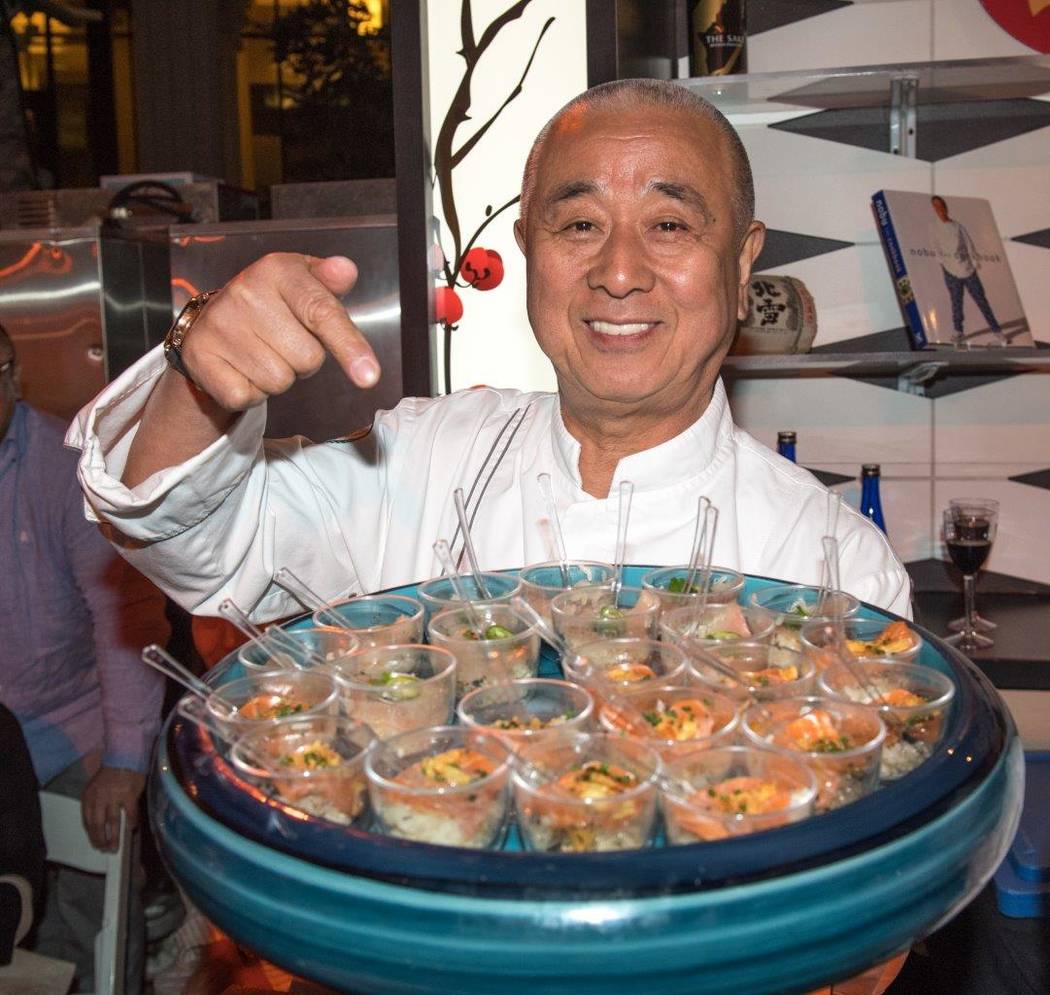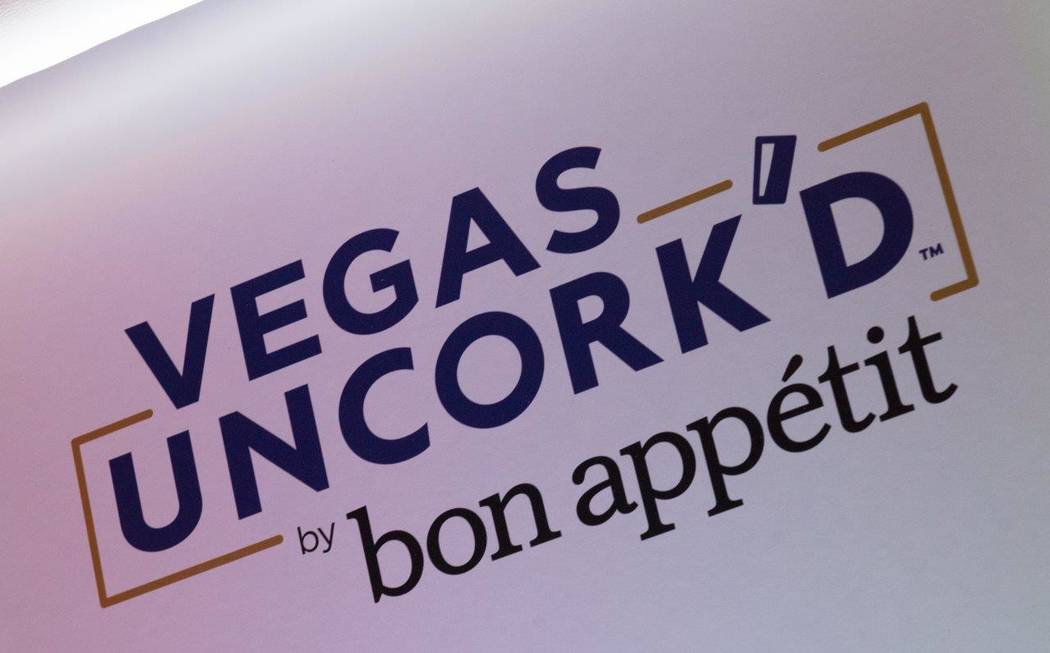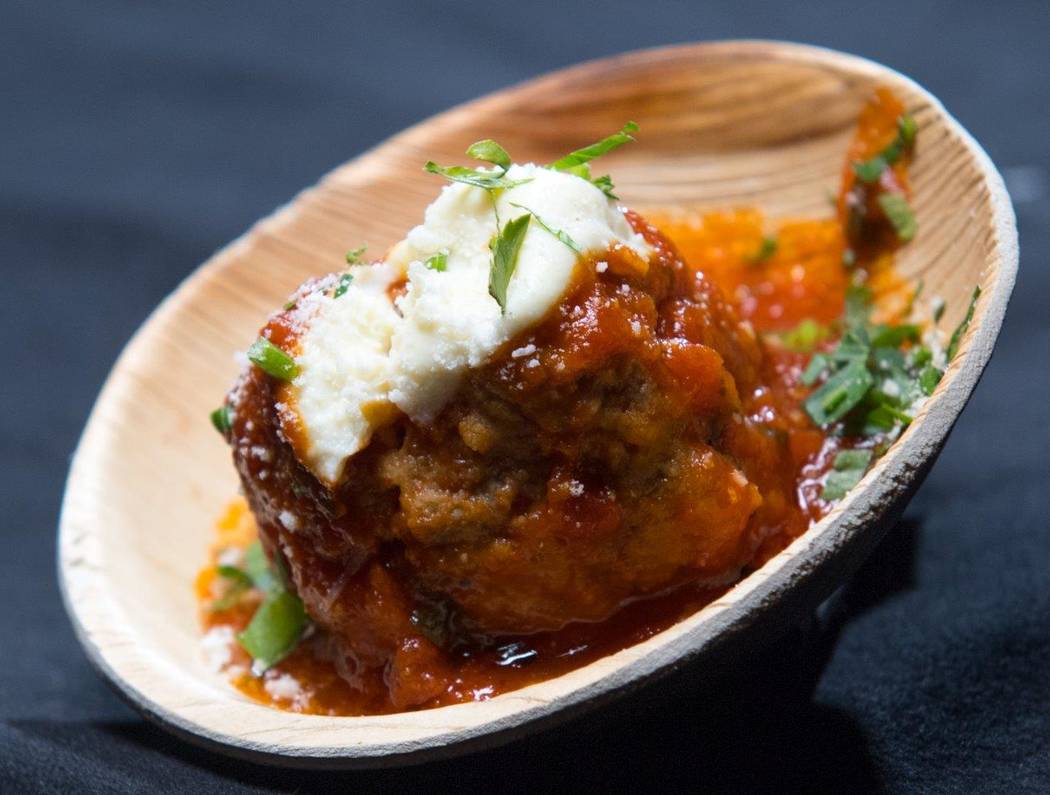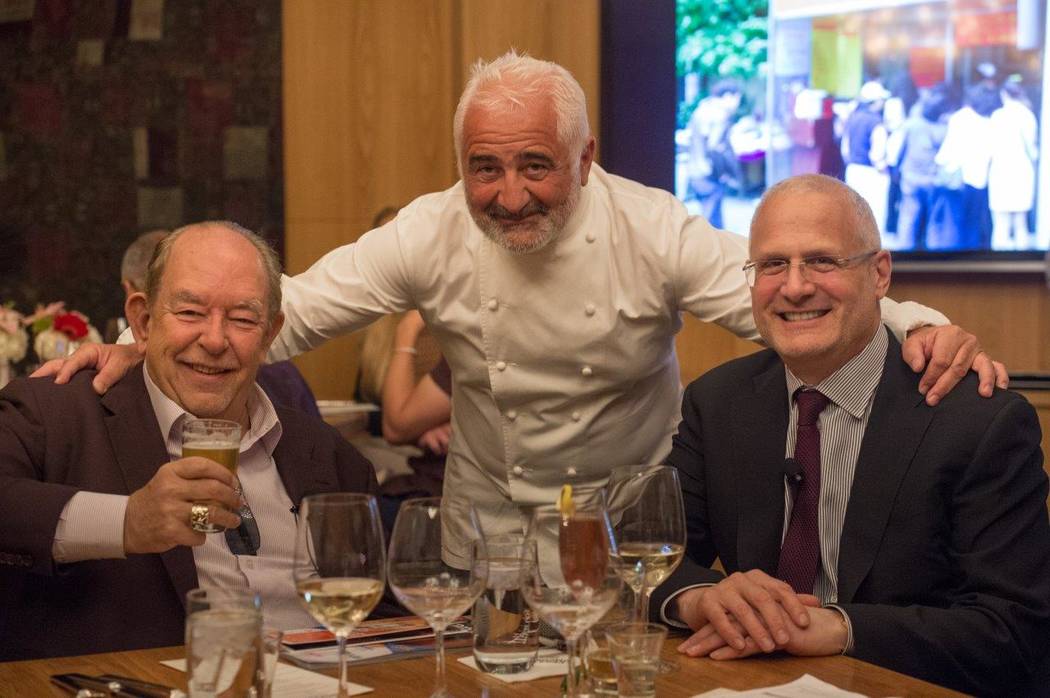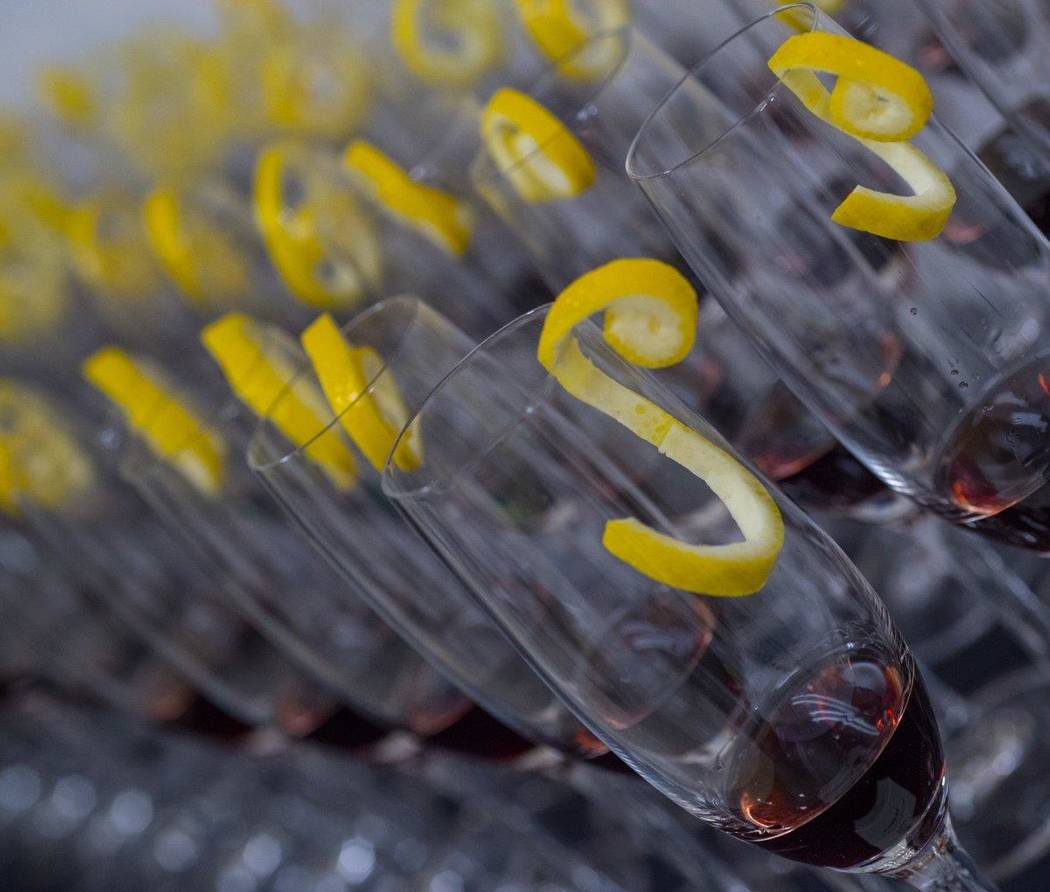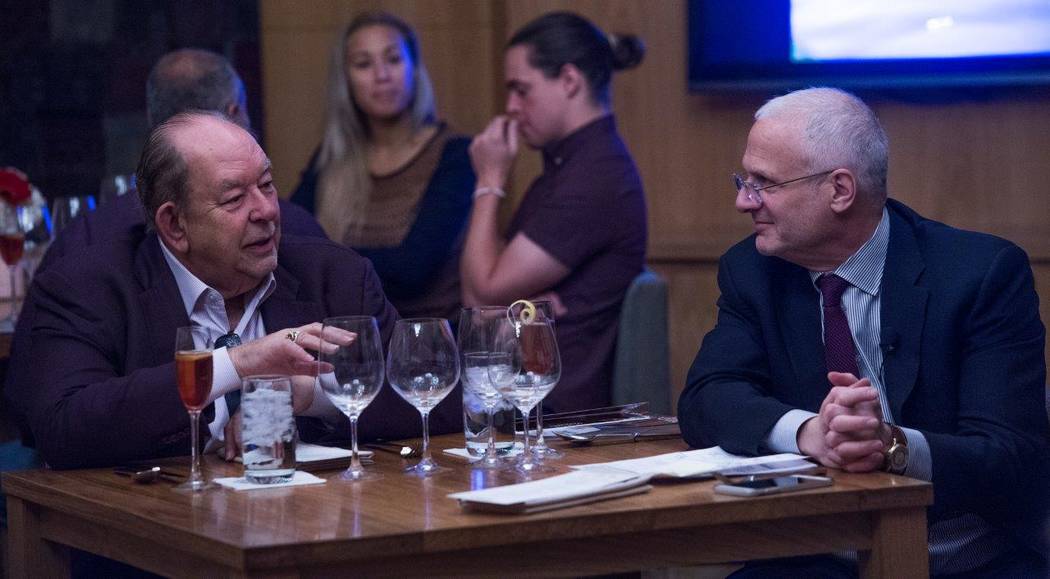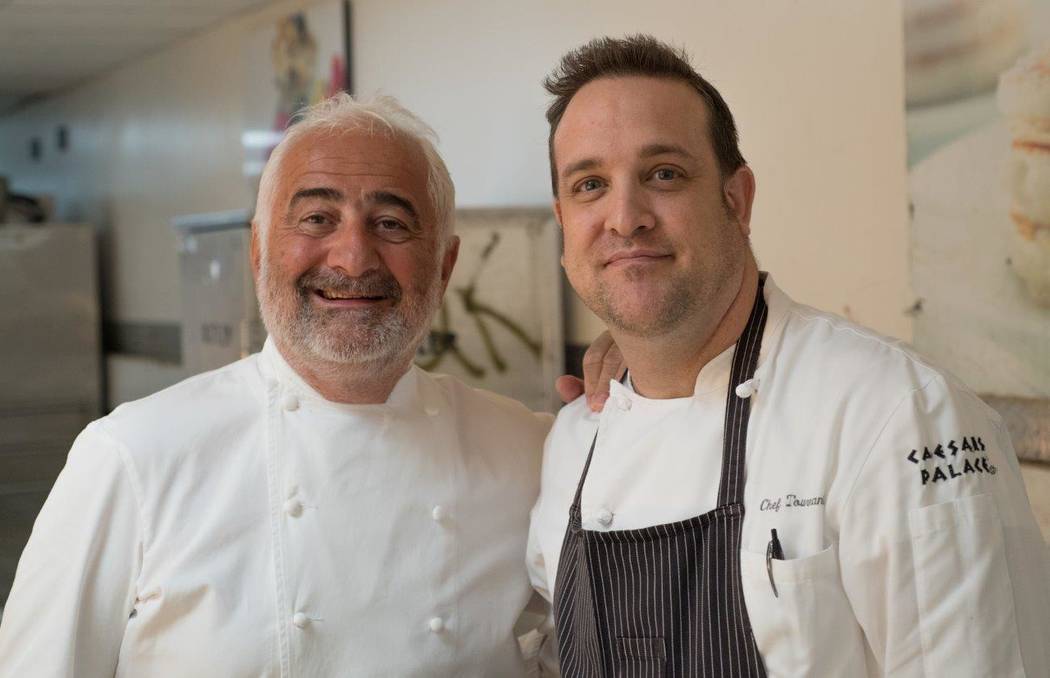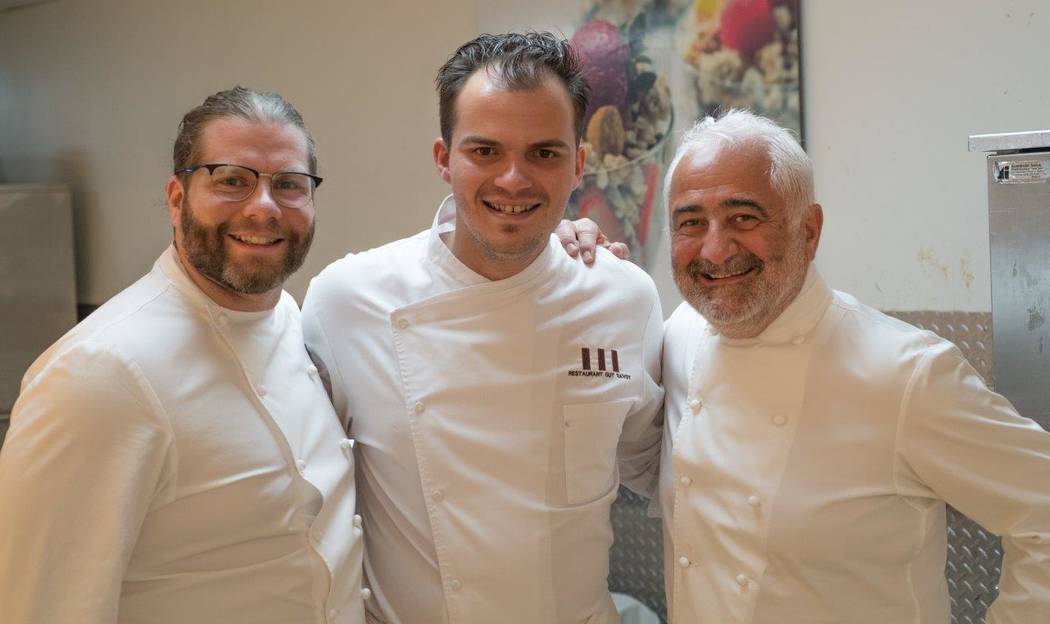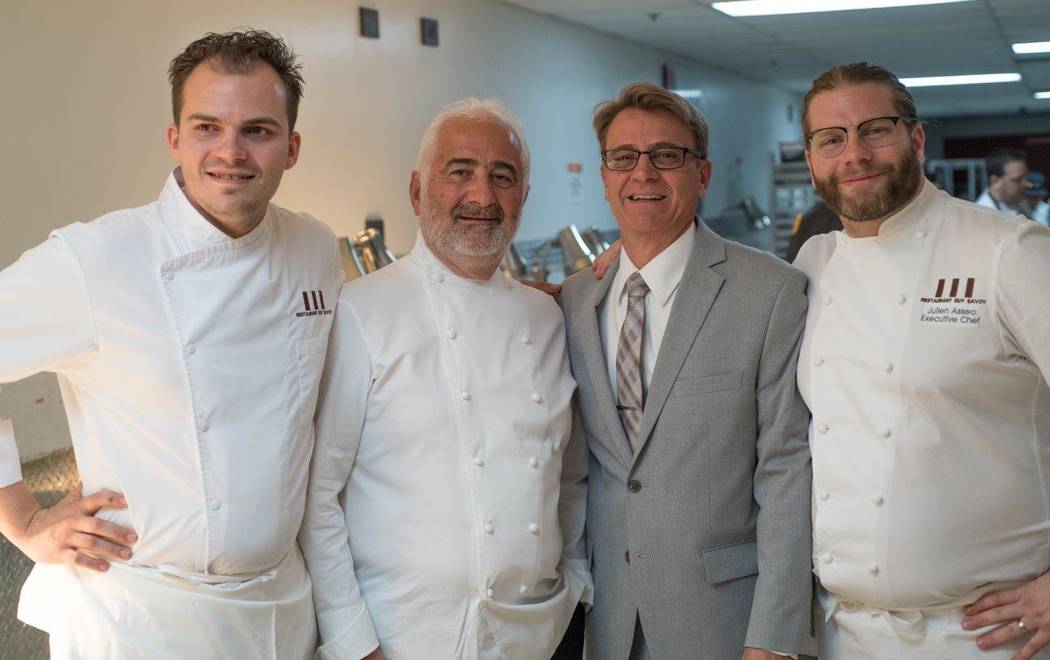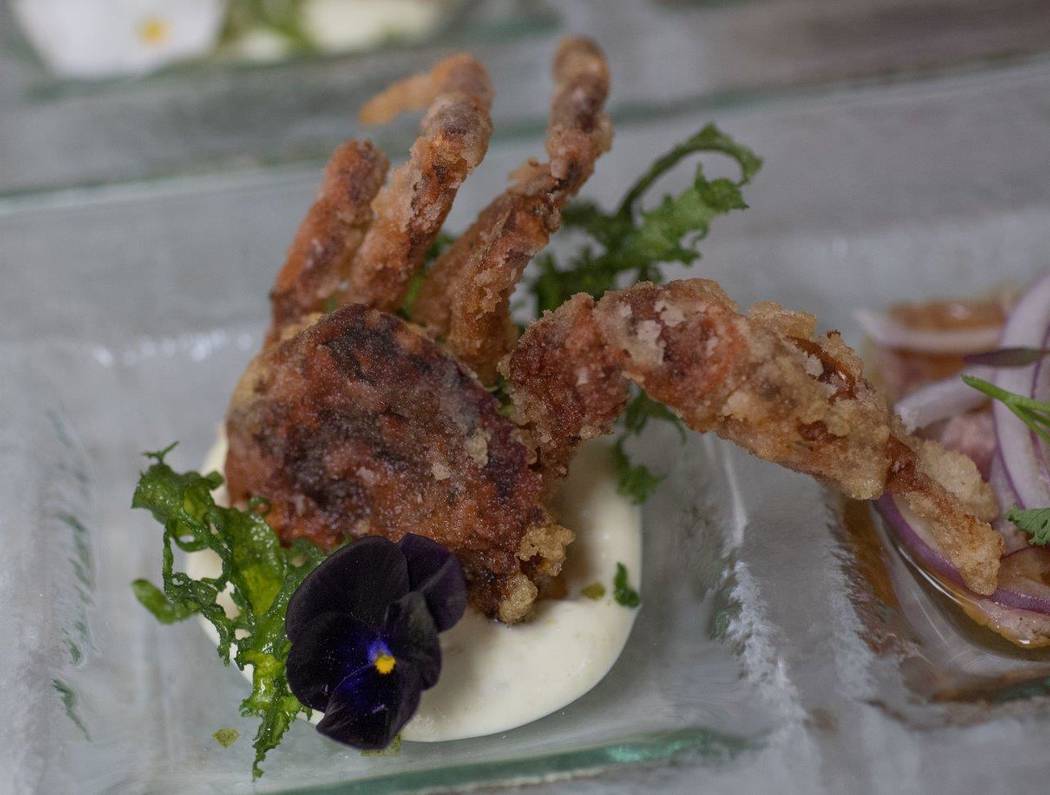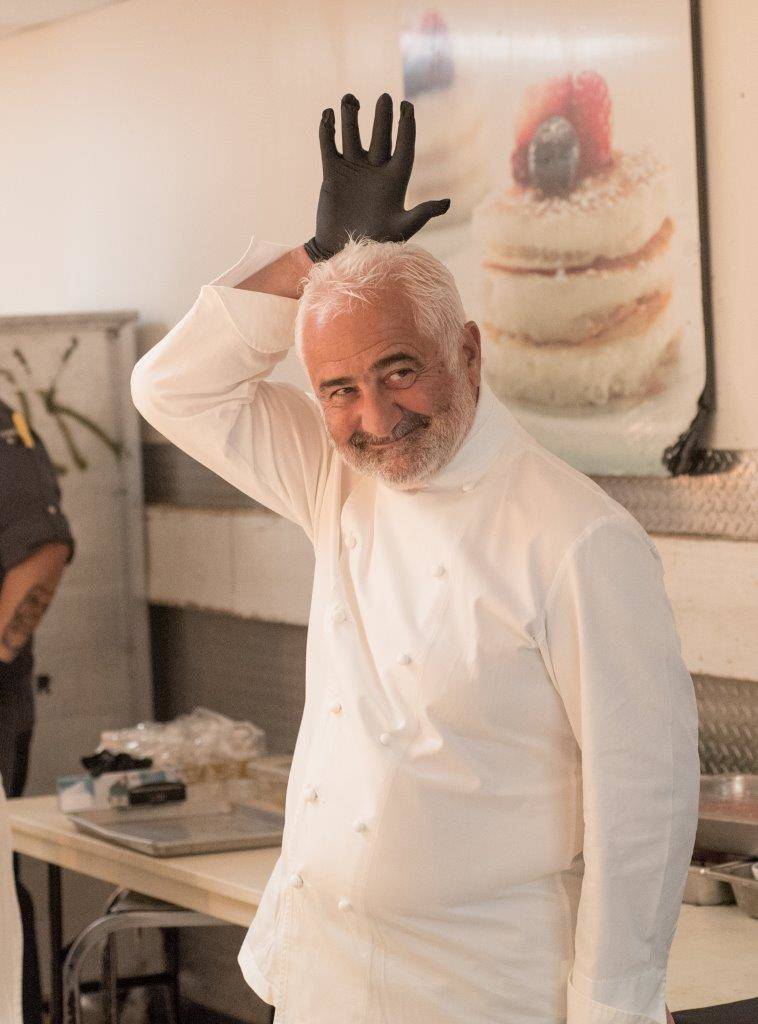 DAY 2
On Day 2 of Vegas Uncork'd by Bon Appetit on Friday, chef Bobby Flay from Mesa Grill at Caesars Palace revealed that he flew roundtrip to London to run a British marathon. He kept a steady pace of 6 mph covering the course of 26.2 miles in 4 hours and 28 minutes. He finished in the top half of male runners. He joked with chef Gordon Ramsay that he's now on his way to catching the Scotland-born chef's records. Gordon chided him for not calling him while in London to act as a place-runner, but Bobby said that he flew there, ran the marathon and flew right back.
Chef owner John Kunkel hosted a potbelly brunch fit for a carnivorous king at his Yardbird at The Venetian that featured Southern comfort dishes such as fried green tomato BLT, Yardbird Benedict and Lewellyn's 27-hour recipe fried chicken. It concluded with candied bacon beignets and raspberry coulis — all things bacon and pork belly. Even Yardbird's Bloody Mary was made with bacon-infused vodka, pork belly, pickled okra and pickled green bean topped with lime and bleu cheese olives.
I joined Caesars Palace President Gary Selesner to take a culinary journey at Bacchanal Buffet. We treated guests to cuisines from Singapore, Thailand, Japan, Italy, France and Mexico, winding up with desserts from Bacchanal. Each course consisted of six foods for each country, plus matching wines, spirits and beers — 36 items and 36 drinks in all. Foodies raved that we created a masterpiece, and Guy Savoy stopped by to surprise us.
Chef Jose Andres had guests "lunch like a Spaniard" during a "dish-and-tell" session at his Jaleo at The Cosmopolitan of Las Vegas. The interactive presentation gave foodies an inside look into the lively chef's favorite stories about how his menu items came to fruition while he prepared menu items, including paella, over the restaurant's fire pit.
Acknowledged as the food luminary who ignited the city's culinary phenomenon, chef Wolfgang Puck and his Spago celebrated the 25th anniversary of the iconic restaurant. Former Spago chef Eric Klein returned from Los Angeles duties to oversee the lunch of tuna with sea beans and succulents, carrot with miso and fermented garlic, Sonoma duck breast with ancient grains, brown butter, blueberry and burnt citrus, plus white chocolate, rhubarb, citrus cake and fennel for dessert along with wine pairings.
Border Grill at The Forum Shops at Caesars Palace featured Mary Sue Milliken and Susan Feniger up close and personal with guests during a cooking demonstration. With cameras in hand, guests laughed and sipped as the "Too Hot Tamales" prepared crab passion fruit aguachile, three potato causa, sabana salad, guacamole with seeded chips and coconut flan. Cocktails included Border Sparkler with Mezcal, St. Germain, aperol and passion fruit and Mango Cilantro Margarita with Tequila Blanco, mango, cilantro and tajin rim.
Our thanks to contributing photographer Tom Donoghue and to contributing videographer Richard Corey for their photo gallery and YouTube coverage, respectively, of the ultimate culinary event of the four-day food festival, The Grand Tasting at Garden of the Gods Pool Oasis at Caesars. It was an epicurean experience of a lifetime with signature dishes, free-flowing wines and spirits and mingling with more than 50 award-winning chefs, including Bobby, Gordon, Guy, Giada De Laurentiis, Buddy Valastro, Charlie Palmer, Steve Martorano, Chris Santos, Michael Mina, Nobu Matsuhisa, Rick Moonen and Lorena Garcia's debut before she opens her restaurant Chica at The Venetian on May 14 with chef Mike Minor.