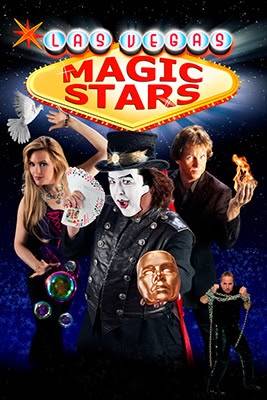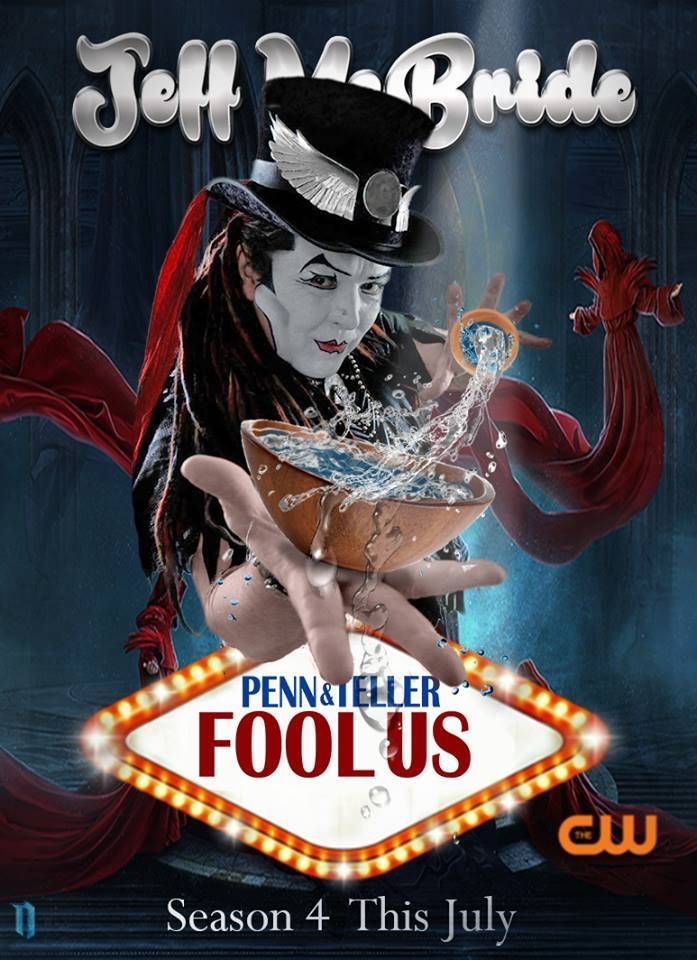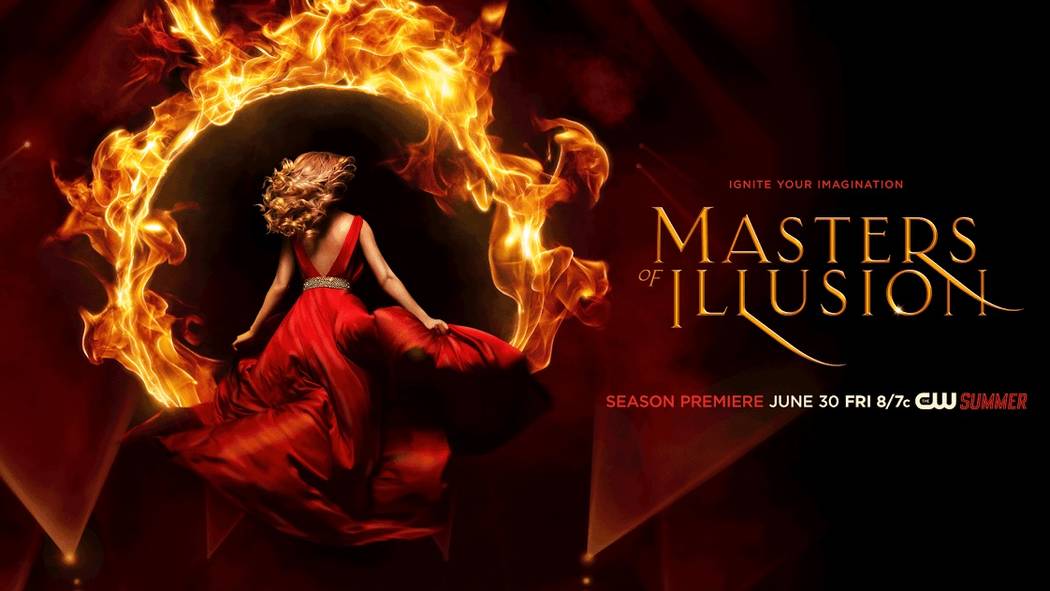 EDITOR'S NOTE: It's that time of the year again when Robin takes off for his monthlong family trip to Europe. His travels this week take him to La Spezia close to the beautiful Cinque Terre area of Italy. Next weekend, he'll wind up as usual exploring the delights of Tusany. In his absence a great number of showbiz entertainers, celebrity VIPs, chefs, restaurateurs and our Vegas dignitaries have stepped forward to write their guest columns.
Most entertainers know Robin's fascination with magic and magicians and here's one explanati0on as to why Vegas is known as the city of magic: Guest columnist Jeff McBride runs the top magic school in Las Vegas teaching wizards the wonders of their art.
Why is magic popular in a "high tech world?
Perhaps we all crave the "high touch" that the world of magic gives us. Nothing can equal the feeling of experiencing great magic live and in person … and Las Vegas casino bookers and showroom managers have known this for many years.
Magic is BIG box office! More and more magic shows are popping up on the Las Vegas Strip and all over the world.
Las Vegas has developed its very own brand of "Razzle Dazzle illusion." Now, the Las Vegas look of magic is taking the world by storm!
The Las Vegas Magic invasion!
Do you remember the 1964 "British invasion?"
The Beatles stormed the USA … creating a new sensation in music.
Now, something like that is happening again, only this time it is the Las Vegas Magic Stars!
Greg Gleason, Dean Gunnarson, Arian Black and I will be storming Asia and will appear in Macau, Malaysia, Taiwan, and multiple cities all through mainland China. The show is produced and directed by Tobias Beckwith. Learn more about our Las Vegas Magic Stars world tour at lasvegasmagicstars.com.
"You can fool all the people some of the time, and some of the people all the time, but you cannot fool all the people all the time. " — Abraham Lincoln
Are you easily fooled?
A recent BBC article explains why our mind is easily fooled.
The real boom in studying illusions began in the 19th century. A school of scientists who studied perception – among many other things – created simple illusions to shed light on how the brain perceives patterns and shapes, which kick-started the early theories on how our eyes can play tricks on our mind.
One school of thought suggests that some illusions highlight the way the brain constantly tries to predict what will happen. The theory goes that many illusions show that we try to predict the future to compensate for the slight delay between an event and our conscious perception of it. The real boom in studying illusions began in the 19th century.
The light from these words you are reading has to reach your eye, before a signal travels to the brain to be processed – this takes time, which means the world you perceive is slightly in the past. Mark Changizi, a theoretical neurobiologist, believes the brain may make predictions about your surroundings in order to "perceive the present."
Read the full article here.
Who will fool Penn & Teller?
My friends have been challenging me to do this for the past couple of years. Now, I have gone forward and accepted the challenge! Can I do it?
You will have to tune in to the show in July to see if I can actually pull this off and be one of the rare few magicians in the world that have indeed fooled Penn & Teller.
Will you be watching?
SO YOU WANT TO BE A MAGICIAN?
Magic is a fun hobby for many and for the select few a lucrative profession. If you want to learn the tricks of the trade, following are a few places to start. The Magic & Mystery School serves up magic lessons and private classes for a matures and professionals.
Can you make my wife disappear?
We magicians here that line all the time! But… If you really need to make a person disappear, you can find the building plans at Top Hat & Wand Magic Shoppe at 5115 Dean Martin Boulevard, 702-448-7191. Scott Brown and Scott Steelfyre hold court each day to help train local and visiting wonder workers. You can browse the latest books, DVD's, inventions and illusions.
"MASTERS OF ILLUSION" on the CW network features the new faces of magic. Tune in this summer to see the cutting edge of our magical art.
MAGICIAN OF THE MONTH!
Will Bradshaw is one the the most-working illusionists and escape artists in Vegas. You can catch his amazing act as part of the Fremont Street Experience downtown. Will Bradshaw is one of the new breed of Las Vegas performers and you will do well to go see him now before you have to pay a high ticket few one day soon! More info: themagicofwill.com.
WHERE DO MAGICIANS GO TO BE INSPIRED?
After a long day of mastering the impossible and competing for showrooms, most every magician in Las Vegas attends our monthly magic party called Jeff McBride's WONDERGROUND is now in its eight year and is the best value in Vegas — $10 for locals gets you an epic night of immersive magic theater, with over 20 performers, dancers and artists. This is a locals favorite and it has become known as the center of the Las Vegas Magic community.
Now you can see the new stars of Vegas at WONDERGROUND.
Each month,WONDERGROUND conjures up a three-hour magic extravaganza produced by a team talented magicians. Tim Wise and Will Bradshaw host stage shows. Simone Marron is the "Queen Bee" of the Las Vegas magic scene and can be seen holding court each month. You can witness local and visiting international illusionists sharpening their skills and working on new mysteries in hopes of baffling Penn & Teller on their next season of "Fool Us." You can witness the new breed of Vegas magic each month onstage and up close! Recent showstoppers include; Bizzaro, variety artists Les Contortionettes, juggler Niels Duniker and comedy daredevils — Ryan Stock and Amberlynn.
The Amazing Jonathan made a guest appearance recently with his new show
You can meet many celebrity magicians. Recent visitors included Siegfried, Lance Burton, Mac King, Mat Franco, Xavier Mortimer, Fredric DaSliva, Murray, RJ Owens, Dan Sperry, Rudy Coby, Gerry McCambridge and Kevin James.
Later this week our guest columnists include The Mirage headliner Terry Fator, "Dancing with the Stars" hero Maksim Chmerkovskiy and Britney Spear's sports instructor Jenn Barret.