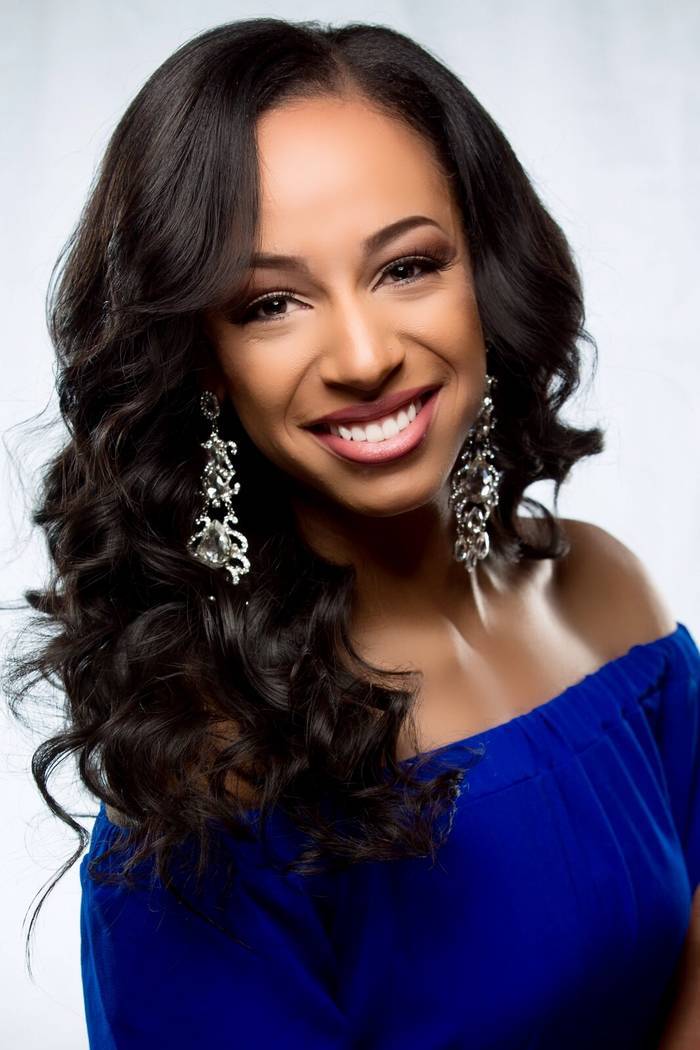 Las Vegas student Andrea Martinez, who is our Miss Nevada at tonight's (Sept. 10) 97th anniversary of the Miss America pageant was officially welcomed to Atlantic City for the official debut arrival ceremony by the mayor of the New Jersey gaming town, Don Guardian, pageant Executive Chairman Sam Haskell and Chairman of the Miss America board Lynn Weidner from Las Vegas.
Andrea, who has lived here since she was 8, joined with 51 contestants to make their personal introductions and was then given the good news that she had been selected as one of the five finalists of the STEM (science, technology, engineering and math) scholarship awards. Three recipients from Miss Kentucky, Massachusetts, District of Columbia, Nebraska and Nevada will be selected tonight (Sept. 10) for the $5,000 per person scholarship.
An undergraduate in criminal justice Andrea's platform is to build bridges between the police and the community. She plans to seek a career with the FBI as a criminal profiler. She's also a Clark County substitute teacher. Andrea watched last year's telecast with her father who prompted her to enter the Miss Clark County pageant. She won it and followed by winning the statewide Miss Nevada pageant. Andrea had never entered the pageant world prior to last year's TV show.
Pageant fans on social media have tipped her as one of the finalists tonight (Sept. 10) to pull off an amazing hat-trick to coincide with her birthday tomorrow (Sept. 11).
"I'm just really ambitious and determined. God has blessed me with certain things and I need to do my absolute best to make sure I'm giving 100 percent. I prayed that God would put me in whatever position that he wanted me to be in for my use. I didn't pray to win, I just prayed that I would be content knowing that he had me where he wanted me," Andrea told me.