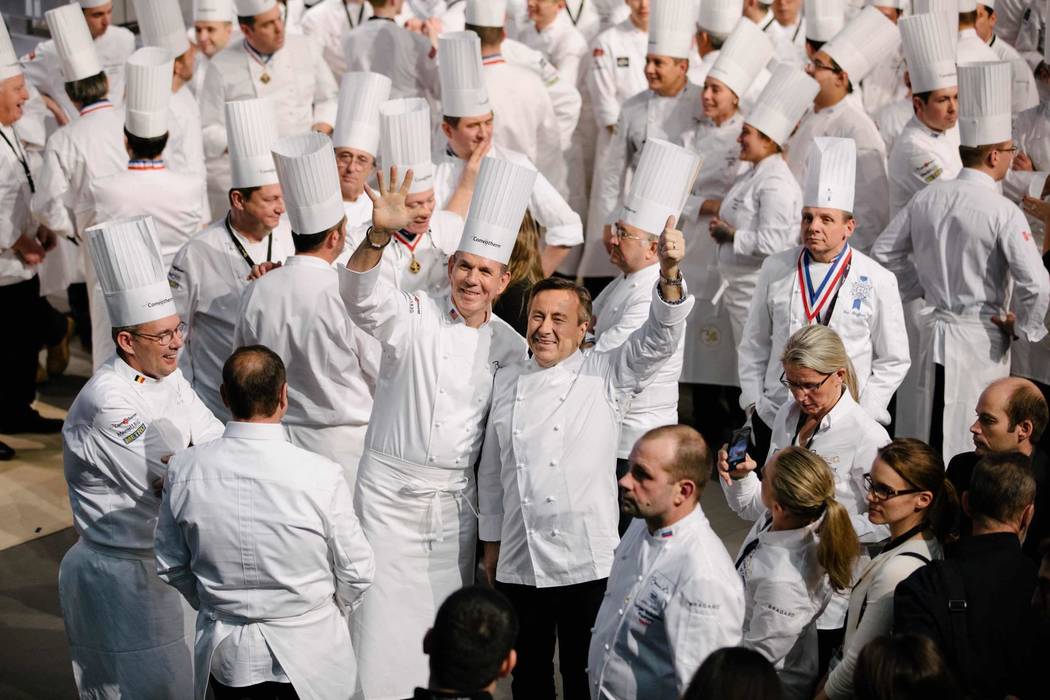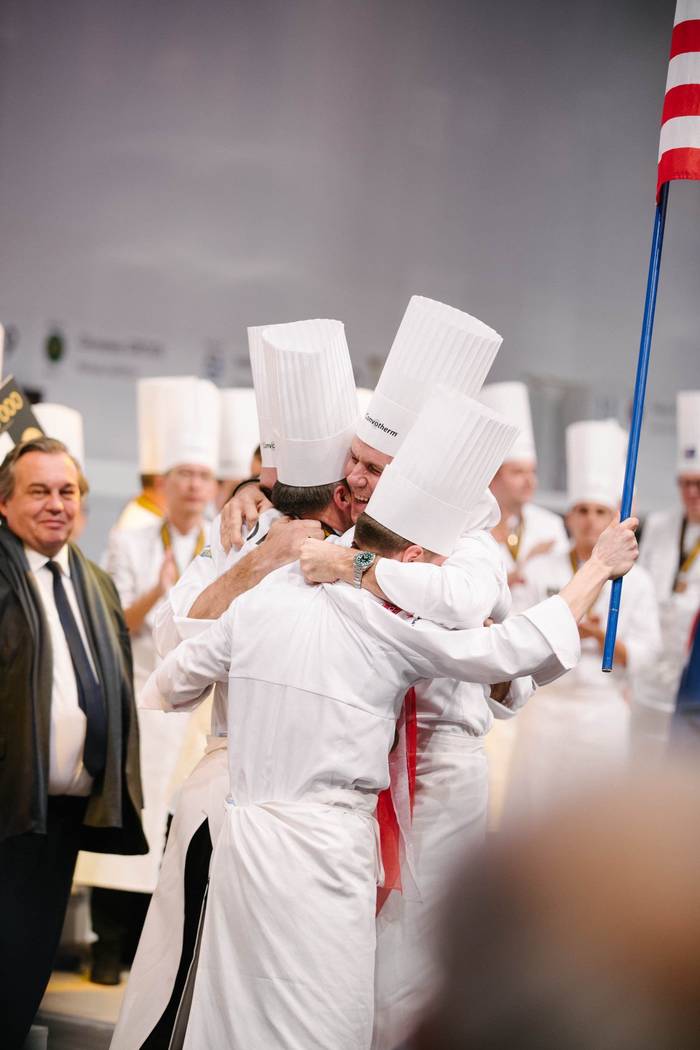 In the world of food, the Bocuse d'Or is the equivalent to the Olympics of sports — and at last January's biennial competition in Lyon, France our Team USA led by chef Mathew Peters won gold. It was the first time in 30 years of the competition that America came out on top and here it is on YouTube:
Now the challenge is if the new Team USA can repeat the win.
We'll see the caliber of competing chefs at The Palazzo on Nov. 9 when three teams are given five hours and 35 minutes starting at 9 a.m. to prepare a stunning meat platter and restaurant-styled dish. Ment'or founders and event hosts Thomas Keller and Daniel Boulud will be two of the chefs in an esteemed panel of judges who will score the competitors on presentation and taste. Mathew will sit at the Presidents Table as one of the host chefs and will then become one of the teaching chefs for the winning duo, who will go on to face 23 other top world chefs from the 60 national and continental contests that whittle it down to the world final of 24 competitors.
Going for the back-to-back win will be one of the final competing chefs Ben Grupe of Elaia & Olio in St. Louis, Missouri; Jeff Hayashi of Mourad in San Francisco; and Matthew Kirkley of COI, also in the city where Tony Bennett once left his heart. One team will be chosen to represent the United States at the January 2019 Bocuse d'Or contest. The awards ceremony is planned for 4 p.m. and Chef Keller will host a victory celebration party at his Bouchon restaurant and outdoor terrace in The Venetian afterward for the winning duo of the chef and his assistant. Chef Paul Bartolotta, who was formerly at the Wynn and now divides his time between Milwaukee and Florence, Italy, will be serving some of the menu.
This is the second time The Venetian has partnered on the world's top cooking challenge with the ment'or BKB Foundation to inspire excellence in young culinary professionals and preserve the traditions and quality of classic cuisine in America.