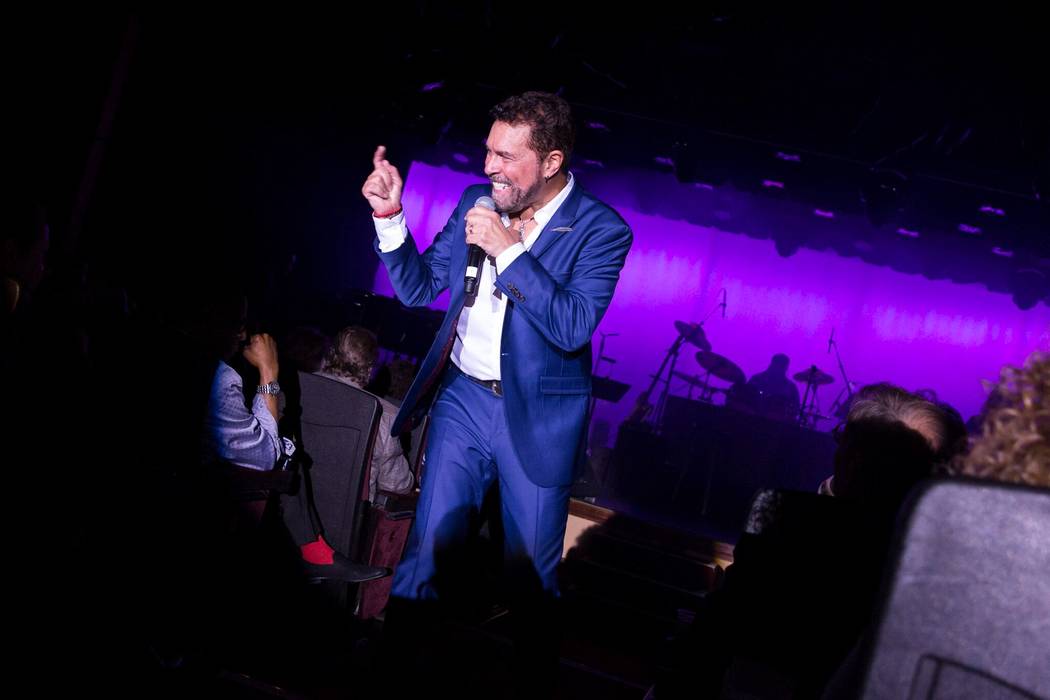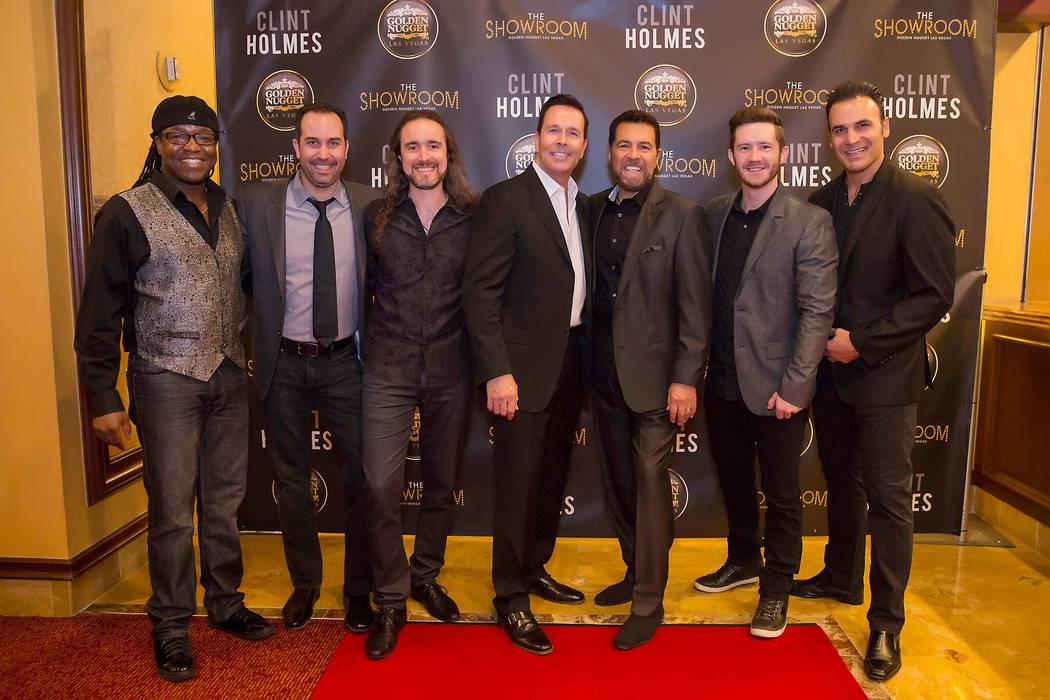 Clint Holmes' return to Golden Nugget after an 18-year absence was a thunderous success with numerous standing ovations, and that was even before his 71st blowout birthday party. The singer performed a magical concert of nonstop, sheer showmanship for 80 minutes that blew away anything from artists half his age.
Several months ago, hotel tycoon Steve Wynn talked with me one night about how it is nearly impossible to go out on the town and find singers and musicians like yesteryear's Las Vegas entertainers. Search no more, Steve: Clint has landed a new Tuesday and Wednesday residency at your former hotel through August.
The showroom came alive in an explosion of genius music and song. Clint could not have performed better. He was in top voice with high-powered energy. You'd have thought that he was in his '30s, not his '70s. His band was brilliant and enjoyable to the nth. Clint belts through 15 numbers in the 80-minute show, including tracks from his new album, "Rendezvous."
Clint was blown away by the response of the first-night crowd. "I feel as if I've come home," he said, referring to the hotel where he debuted in 1999 when Steve hired him as a headliner. "Everybody from valet to waiters to our stage crew and technical people have given us the warmest welcome. You'd think we'd never been away, it feels so comfortable," he told me.
His album "Rendezvous," which is available on iTunes and Amazon, was produced by eight-time Grammy Award winner Greg Field, who is married to Monica Mancini, Henry Mancini's daughter. Greg was front row for the premiere and led the cheering squad of fans KO'd by Clint's performance.
Frankie Moreno, Bill Medley, Bucky Heard, Earl Turner, Michael Grimm, Bill Fayne, Pia Zadora, Mac King, Jarrett & Raja, Lydia Ansel, Jennifer Romas and Vera Goulet attended the glamorous first night. I had the pleasure of making the champagne toast for Clint's birthday and serving him the first slice of a giant birthday cake at nearby Gold Diggers post-show.
The music was sensational, and Rocco Barbato on sax and Pablo Gadda on guitar proved that they are extraordinary, talented performers. Musical director Christian Tamburr proved to be a prince on the piano and with the sticks on xylophone. Jakuba Griffin showed his prowess on drums, and David Ostrem rounded out the excellence on bass.
Clint let each of them showcase their talents. They're so talented that each could have their own show. But it's the star himself who really shines bright. He has the cool, chill "Say Something" from the new album, and it's already on Billboard's jazz charts. I loved John Mayer's "Stop This Train" that Clint admitted he included because of his daughter Brittany's recommendation.
He scored and soared, ignoring his birth date with Adele's "When We Were Young," then blasted with his dream of being "On Broadway." But it was his near-finale "If Not Now, When?" that sent goosebumps up people's spines. It's a poignant song he wrote about his cancer journey and how it changed his life. Clint played the piano, and it rocked the audience.
That debut single, "Say Something," really sums up Clint's new residency at Golden Nugget. It is beyond nice — it is superb and the newest don't-miss attraction Downtown. What a wonderful way to start the summer!