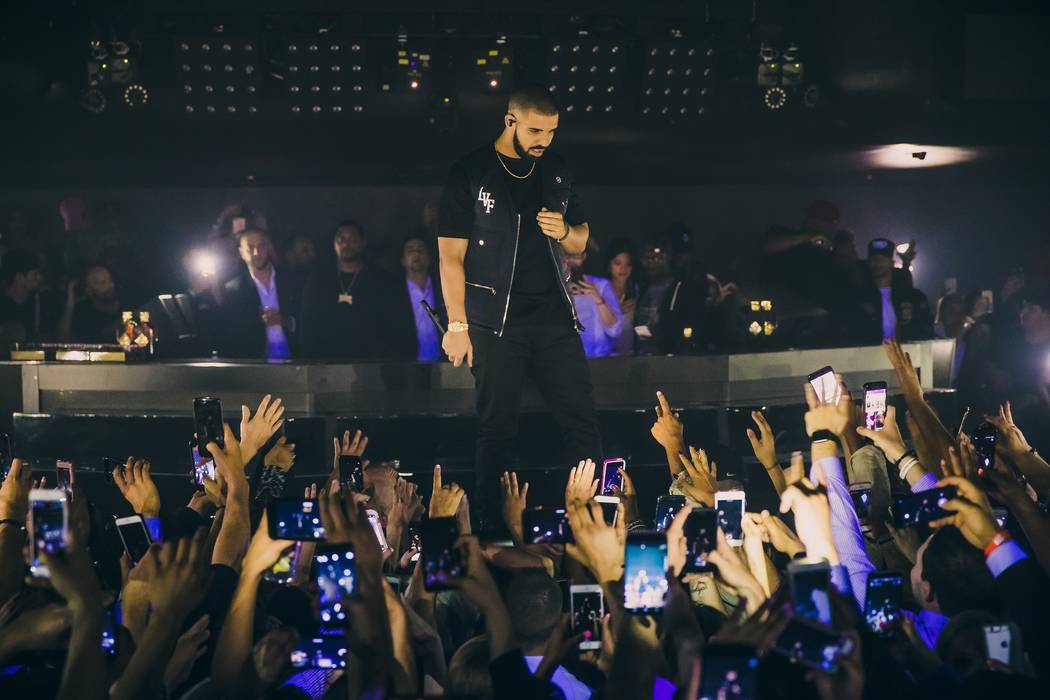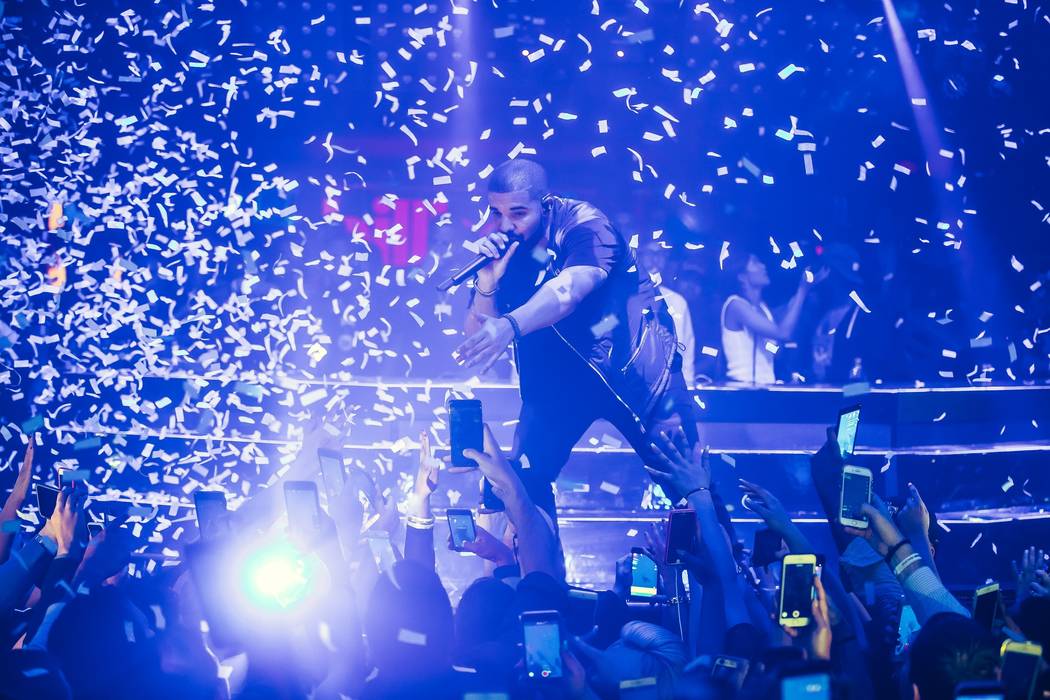 Hakkasan at MGM Grand hosted The Official After-Party for The 2017 Billboard Music Awards on Sunday night with a performance by Drake, who won a record-number 13 awards at T-Mobile Arena before his appearance.
The Canadian rapper arrived at 1:20 a.m. Monday and was joined by family and friends, including Kevin Hart, BBMAs co-host Vanessa Hudgens, Party Next Door and his father, Dennis Graham.
Drake, in dark jeans, black T-shirt and black vest, and group were seated at a VIP booth on the main stage behind the DJ booth. Thousands of fans chanted his name before he took the stage at 1:45 a.m.
Thanking fans for being there on such a memorable night, Drake performed "One Dance," "Fake Love," his latest hit, "Passionfruit," and more. During the set, Hart jumped on the mic and praised Drake for his 13 wins and other accomplishments.
Drake stopped mid-set to offer fans his appreciation and well-wishes and made a toast to the crowd as he sipped his Virginia Black whiskey and shared shots with the crowd. He proclaimed that he had the greatest night ever, then made his way back to the table.
Earlier in the evening, Drake dined at Hakkasan with Hart, Hudgens, Party Next Door and more, and they enjoyed Hakka noodles, black pepper beef, vegetarian chicken in black pepper sauce and The Hakka cocktails. 2017 Miss America Savvy Shields also dined at Hakkasan.
Thanks to Rukes for the photo gallery.