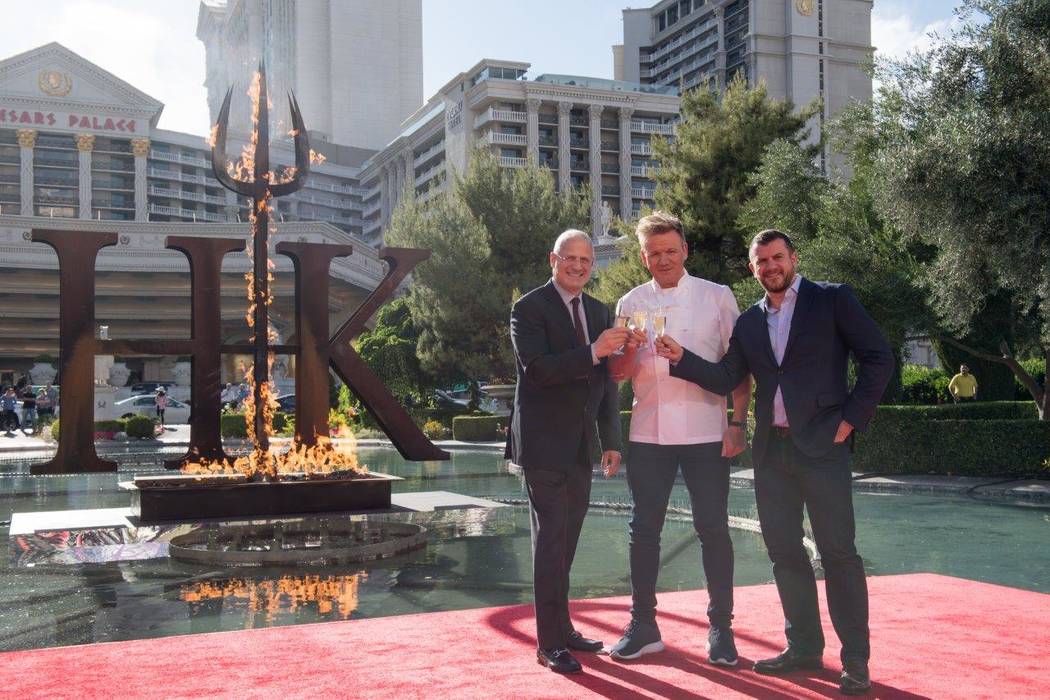 Not content with the planned December opening of his fifth Las Vegas restaurant, this one at Caesars Palace modeled after his hit Fox series "Hell's Kitchen," celebrity super-chef Gordon Ramsay plans to open six more U.S. eateries.
No details have been made available from his London, England, headquarters except that two of them will be located in Baltimore and New Orleans. Gordon, who last week premiered his series "F Word" son Fox and Season 8 of "Master Chef," has promised that the "Hell's Kitchen" restaurant, in the former space of Serendipity 3, will be open before year's end.
MORE FOOD NEWS
A number of Las Vegas chefs are being auditioned by The Food Network for its hit series, "Chopped."
Kent Harman, who has a 30-year-plus track record in the hospitality industry, opens his restaurant Bandito Latin Kitchen & Cantina today with business partner PR guru Ken Langdon at The Hughes Center. It is Kent's first restaurant as owner and operator.
Their 4,000-square-foot venue is a mix of rustic and modern with 30-foot-tall glass windows to let in natural light to bathe the hand-distressed wood, finished metal and vibrant colors. The hand-pressed tortilla station anchors the open kitchen.
Las Vegas artist Brett Rosepiler created two larger-than-life "Bandito" and "Rosie" murals for the main dining room. Chris Kight has been named as executive chef overseeing the Latin American and Mexican dishes.