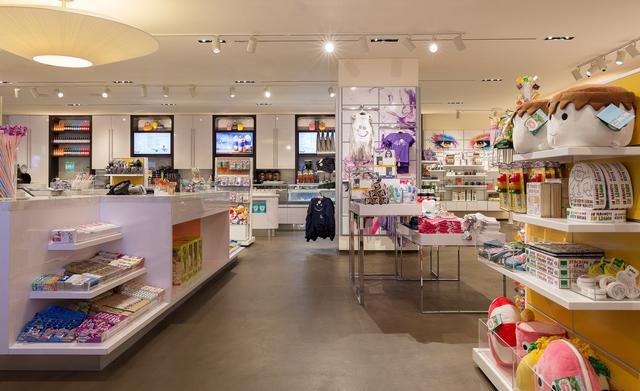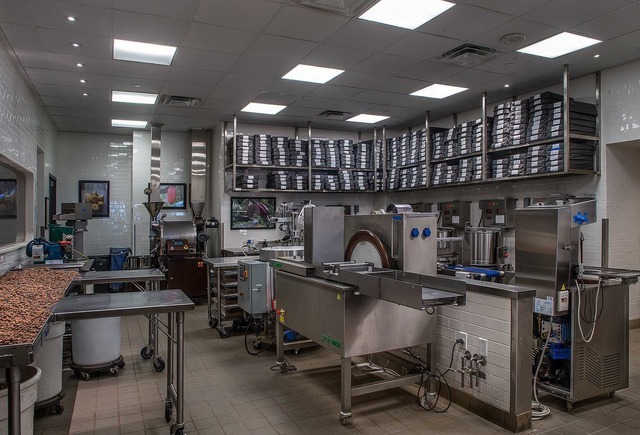 Chef Wolfgang Puck has an incredible reputation for holding onto his executive chefs for years while encouraging them to flee the nest and strike out for success with their own culinary challenges. Wolf, who turned pasta and pizza into an American fine-dining phenomenon, will be here at his Spago at The Forum Shops in Caesars Palace on Wednesday to host Sip and Savor.
While here, he'll confirm our report that Spago chef Eric Klein is moving to Los Angeles to head Wolfgang Puck Fine Dining Group Catering. Eric will be missed as a valuable contributor to our Valley and charities along with his outstanding five-star cuisine. Wolf will announce that chef Mark Andelbradt of Wolfgang Puck Bar & Grill in Downtown Summerlin will move to Spago.
In what was a royal sendoff for Eric at the Dessert Before Dinner gala benefiting Girl Scouts of Southern Nevada at Caesars on Saturday night, we auctioned "a changeover" dinner with Mark for $10,000, with Eric promising to fly back from California to join 12 people for the festive feast in Robin and Danny Greenspun's home.
I have wonderful memories of Wolf's team, who rose through the ranks over the years. Eduardo Perez of Lupo in Mandalay Bay started with Wolf as a dishwasher, then gardener of herbs and produce before going behind the kitchen line. I have a friend, a server at Cut in The Palazzo, who was one of Wolf's first staff at Spago in L.A. more than 30 years ago and is still with him.
But Matthew Silverman is "one of the few who got away" and set out on his own. He was 17 years old when he landed his first restaurant job working for Wolf as a dishwasher at Wolfgang Puck Bar & Grill in MGM Grand and went on to become his youngest executive chef.
Today, after stints at Vintner Grill and Road Runner, he's chef and head chocolate maker at Hexx Confections and Chocolate in Paris Las Vegas. His dishes have been replaced with beans from Ecuador, Peru and Venezuela. Not to mention his skills with cheeses as chef ambassador of Artisan Cheese Council. His wife, Misty, and he have lived here for more than 16 years.
Here are Matthew's behind-the-scenes kitchen secrets:
Las Vegas is a city built on influences from around the world. Only on the Strip could you be standing next to the Eiffel Tower at one moment only to cross the street and end up next to New York City skyscrapers the next.
When Matthew Piekarski, Hexx executive chef, and I set out to create artisanal chocolate with cacao beans from around the world, Las Vegas was an obvious choice. After our launch in Spring 2015, we have been dedicated to creating high-quality, all-natural chocolate in our state-of-the-art chocolate kitchen adjacent to Hexx Kitchen + Bar.
The dark chocolate is made from two ingredients, cacao beans and organic palm sugar, and comes in five flavors derived from their beans' countries of origin: Tanzania, Peru, Ecuador, Madagascar and Venezuela. Like wine, the raw flavors of the cacao beans vary per region, and Hexx's specialty is to showcase the flavor profiles of each country.
Unlike retailers that re-melt processed chocolate into bars, we rely on an arduous, three-week process that organically highlights the natural flavor of each bean channeling the essence of each country in Hexx's hexagonal-shaped bars.
Depending on how much you remember from geography class, you may have noticed that the countries are located within 20 degrees of the equator. Cacao beans are harvested in the world's most fertile lands, which is why we targeted those countries when seeking the best farms. We pay homage to the nations with the Roman numeral "XX" in Hexx's name for 20 degrees.
It's been a busy year since our launch. We were proud to be the official chocolate of the Victoria's Secret Fashion Show with models, including Adriana Lima, raving about the varietals. We have expanded our reach, securing Hexx chocolate in Central Market grocery stores across Texas. And, in 2016, we launched our milk chocolate made using the same organic process to create five distinct milk chocolate varietals.
Complimentary kitchen tours
For those interested in experiencing the varietals, we offer complimentary chocolate tastings and tours of the chocolate kitchen to give our guests the opportunity to develop opinions on each flavor.
Beyond highlighting international flavor profiles, Hexx chocolate was created to be a healthier, natural alternative to highly processed chocolate. The dark chocolate is composed of more than 70 percent cacao, qualifying it for a "health food" distinction by the Food and Drug Administration. Forget about natural sweeteners: We recommend a Hexx chocolate bar!
On your next trip around the mini-world that is the Strip, embrace the international influences that have shaped this city. Spend a night of romance in Paris, ride a Venetian gondola, and indulge in some of the world's most distinct flavors. Allow Hexx to be your passport and gateway to the palates of the world. We'll have a spot waiting at our tasting bar.
For more information and to experience Hexx for yourself, visit HexxChocolate.com, where customers can order Hexx products including dark and milk chocolate, hot cocoa and gift boxes, among other items. Stay up-to-date by following Hexx on Twitter and Instagram @HexxChocolate and on Facebook at Facebook.com/hexxchocolate.
* * *
Check back Monday as we attempt to unravel the mystery of where ABSINTHE is headed in the tug-of-war between its current Caesars Palace location and its proposed move to The Cosmopolitan of Las Vegas.