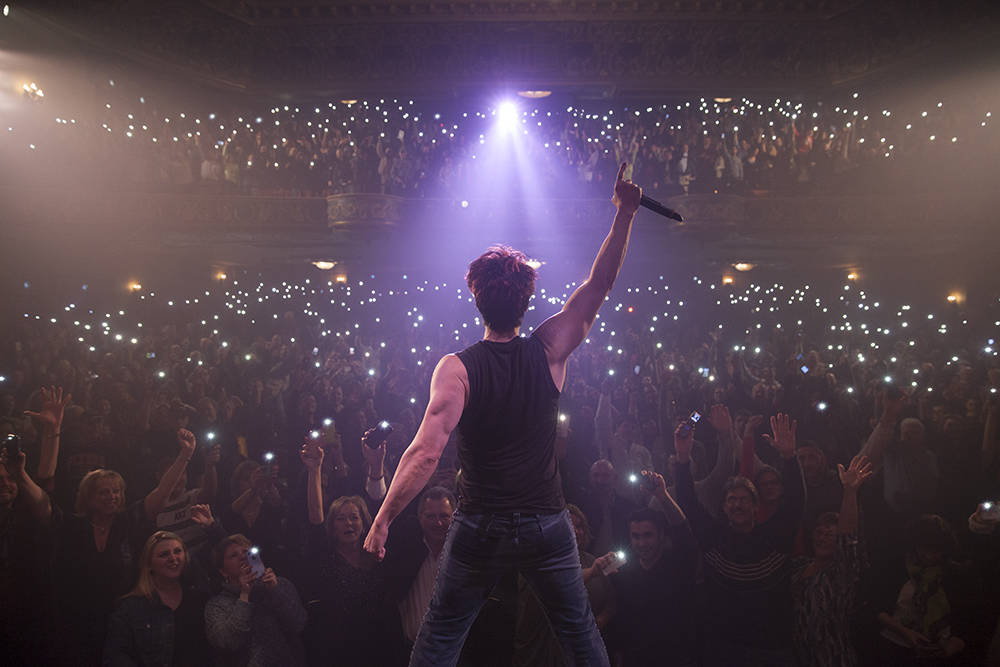 EDITOR'S NOTE: It's that time of the year again when Robin takes off for his monthlong family trip to Europe. His travels this week begin in Athens and its historical treasures before he moves onto the Greek island of Santorini. Next weekend, he'll wind up as usual in Italy exploring the delights of Tuscany.
In his absence, a great number of showbiz entertainers, celebrity VIPs, chefs, restaurateurs and Vegas dignitaries have stepped forward to write their guest columns.
And today (July 7) "Mindfreak Live!" magician Criss Angel, who has just celebrated the first anniversary of his new Luxor show looks at the past year and what's coming up in the next few months.
Abra-cadabra — here's Criss – and an exclusive about his new touring show and his new music video for his love-mate, Latin pop princess Belinda:
This time last year, I was getting ready to unveil my all-new illusion spectacular — "Mindfreak Live!" — in my home theater at Luxor Las Vegas, gearing up for my first ever H.E.L.P. benefit show to fund childhood cancer research/treatment/programs, and focused intently on my son's own battle with cancer.
So much can happen in a year…
The revolutionary and most spectacular show of all time that I envisioned in my head is now a reality, and "Mindfreak Live!" is a huge smash hit! We raised well over a $1 million from the charity show, which we are putting to great use across the country.
And most importantly, my son, Johnny Crisstopher, is still in remission. He's a strong, healthy 3-year-old and while he's still got approximately 18 more months of chemo before the milestone signifying the end of treatment, his prognosis is promising and that is ultimately all that matters as he continues to fight the fight.
The one thing that stuck with me through the rollercoaster of the last few years is that I just need to keep creating. I created "Mindfreak Live!" last year and that show's success has led to a touring version. In just a few weeks, I'm taking "Mindfreak Live!" on the road! First, to its international debut in Buenos Aires, Argentina, for four dates at the famous Gran Rex Theater, then, later this winter, back to the East Coast where I'll perform at Foxwoods Resort Casino in Connecticut in November and December.
What a blessing to be entering my ninth year as the best-selling magic show on the Strip, and then getting to take it on the road to my fans. I love creating — whether magic, music, live performance, television, anything — it really doesn't matter. I've always had a passion for music (my own and others'), so when I had the chance to produce and direct the video for Dee Snider's poignant acoustic take on his hit "We're Not Gonna Take It" to benefit H.E.L.P., I didn't give it a second thought.
The collaboration with Dee was great and we worked fast — just a few hours in one day — to create a fantastically moving video to raise awareness for pediatric cancer. I love the process and have been directing and producing since I started my career.
Many people don't realize that I directed and produced every TV project I've ever done. From my "Mindfreak" series on A&E to the "BeLIEve" series on Spike and all the specials — all were done within my 60,000-square-foot studio right off the Strip. So, you can imagine how excited I was to have the opportunity to create, produce and direct the music video(s) for the biggest star in Latin America, pop princess Belinda. Her new song, "Bailalo," was produced by Steve Aoki and features hit-makers Zion & Lennox.
INTENSE FIVE-DAY SHOOT
We had an intense five-day shoot — only sleeping one to three hours a night — to catch that special sunrise and sunset light. The multitalented Belinda is phenomenal, and the fact that (for the first time ever) Cirque Du Soleil supported a pop star with the incomparable talent from all seven of their Las Vegas resident shows is truly historic. The footage looks amazing, and the painstaking process of editing has begun. Keep an eye out for its premiere!
Just as I was getting comfortable in the director's chair, I received word that I was to receive one of the highest honors in the world for my work on stage. This summer, after decades performing, developing TV series and specials, and creating live shows, I'm being honored with a star on the Hollywood Walk of Fame! I'm one of three honorees this year in the category of Live Theater/Live Performance and join Houdini (whose star was dedicated in 1975). The idea of being immortalized among the greatest entertainers who have ever lived, across all mediums, is a dream come true.
It's proof that anything is possible when you dedicate your life; work tirelessly; and never give up on living your dream. Now, a new dream will begin as my 10-year contract at the Luxor Las Vegas will be completed Oct. 31, 2018. Live YOUR dream!
Be sure to check out our other guest columns today (July 7) by hair guru to the stars Michael Boychuck and Beauty & Essex chef Chris Santos.