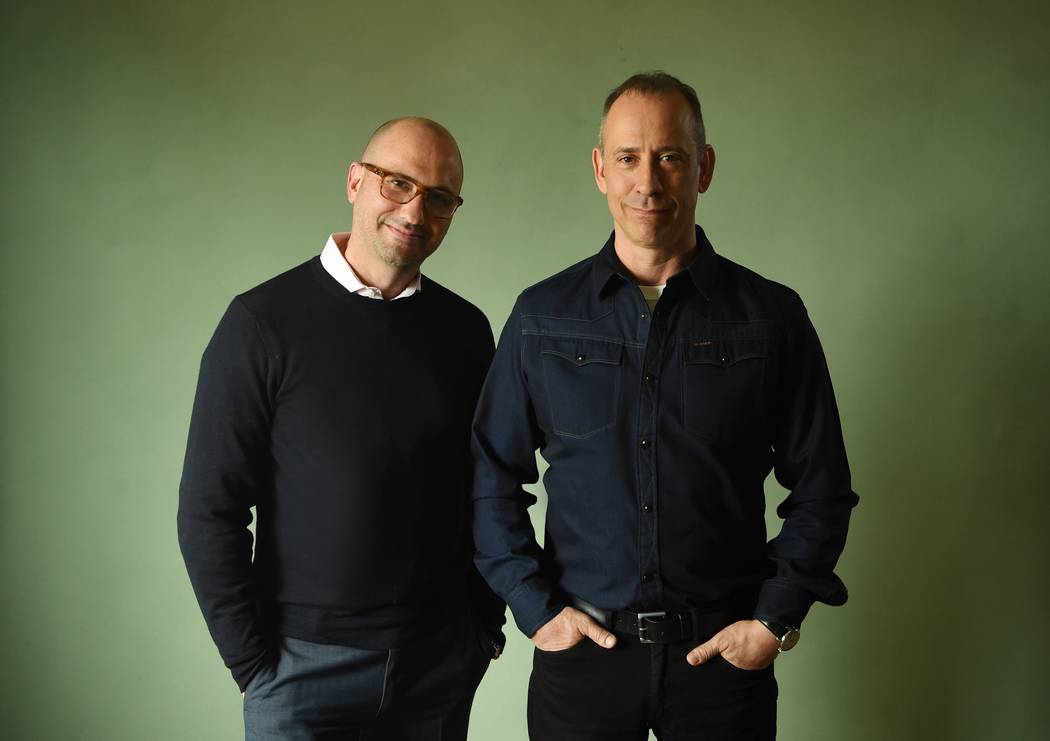 When Playboy kingpin Hugh Hefner died a month ago it wasthe end of an era. For brothers David and Michael Morton of the MB Steakhouse at the Hard Rick Hotel it brought back memories of their late father, Arnie, and his Chicago club where the Playboy Club was born. The Morton name is synonymous with steak in the USA!
In a special guest column they recalled yesteryear and how it fits in today at their new Las Vegas restaurant which even has its own valet parking driveway right outside.
……
Hef used to hang out with Arnie at Arnie's private club, Walton Walk, in Chicago. Walton Walk was luxury combined with intimacy. That is where it all began — when Hugh Hefner asked our father to help him re-create that feeling for him. The Playboy Club was born.
The Playboy Club was the place to be — to be seen and mostly to see. Everybody hung out there or performed there — actors, musicians, comedians, Barbra (Streisand), Frank (Sinatra), Tony Bennett, Johnny Carson, members of The Beatles. Liza Minelli wrote her songs in a corner booth in one of the clubs, and flirted with abandon. Careers were born or catapulted from there.
Our dad opened the Chicago Playboy Club before we were born, but we heard those stories for years at our parent's dinner parties, and witnessed a fair amount ourselves in our formative years, traveling with our dad as he opened Playboy Clubs around the world. It was exclusive. Membership required.
Clearly, stars have always been standard fare in Las Vegas. The Rat Pack and Elvis stories are ubiquitous and were synonymous with this town.
Hard Rock made that celebrity culture more accessible by bringing everyone into close proximity with the things rock stars owned, wore, played. When the Hard Rock Hotel opened in Las Vegas in 1995, it brought that celebrity culture up-close, not only through the memorabilia, but live, in person.
Sheryl Crow played the opening. Pamela Anderson hung out on her room's balcony over the pool —naked. Tommy Lee (they were together then) didn't seem to mind, and neither did any of us below. Rolling Stones played the Joint! Seriously, it seated maybe 1,200 at the time. You could have practically touched them.
The Hard Rock also tapped in to a new market demographic for Las Vegas, the 20-30-somethings. Before HRH there was no a place that catered specifically to the younger crowd's cravings.
Hard Rock paved the way for the insanity that was Drink Nightclub, then the Palms, and mega-clubs and mega-lounges, mega-steakhouses. Unbelievable energy and madness that really, truly only Las Vegas could create and maintain.
Las Vegas not only welcomed celebrities, it made them, with DJ residencies from Paul Oakenfold and Tiesto to Steve Aioki, Calvin Harris, and on and on; performer residencies, J-Lo, Mariah, Brittany; celebrity exclusive appearances and, of course, celebrity watchers.
Las Vegas made Paris Hilton, and Perez Hilton. Reality TV was practically born here. The Kardashians certainly owe this town plenty.
But, they became precious, untouchable, mega, exclusive.
Opening MB Steak at Hard Rock brings back not only memories, but that original feeling of belonging. Yes, the memorabilia is here, and so is the Las Vegas decadence. The sense of accessibility makes it different, familiar, intimate.
MB Steak was built with that in mind. Ceilings are low. Finishes are fine. Lighting is sexy. Corner booths are coveted for their comfort, and their vantage point, from which to see who else is in the room. The garden bar upstairs is like the swank backyard party you wanted to throw. It feels exclusive but everyone is invited.
MB Steak opened in time for the Journey residency in The Joint. Band members ate in the restaurant every night they played. The same week Channing Tatum was leaning over the balcony during a performance of his new baby, "Magic Mike Live." Sadly, he wasn't naked because that would have made a better story.
We are saving a corner booth for Third Eye Blind, Australian Pink Floyd and Kings of Leon. What songs might be written there? Who do you want to sit next to?