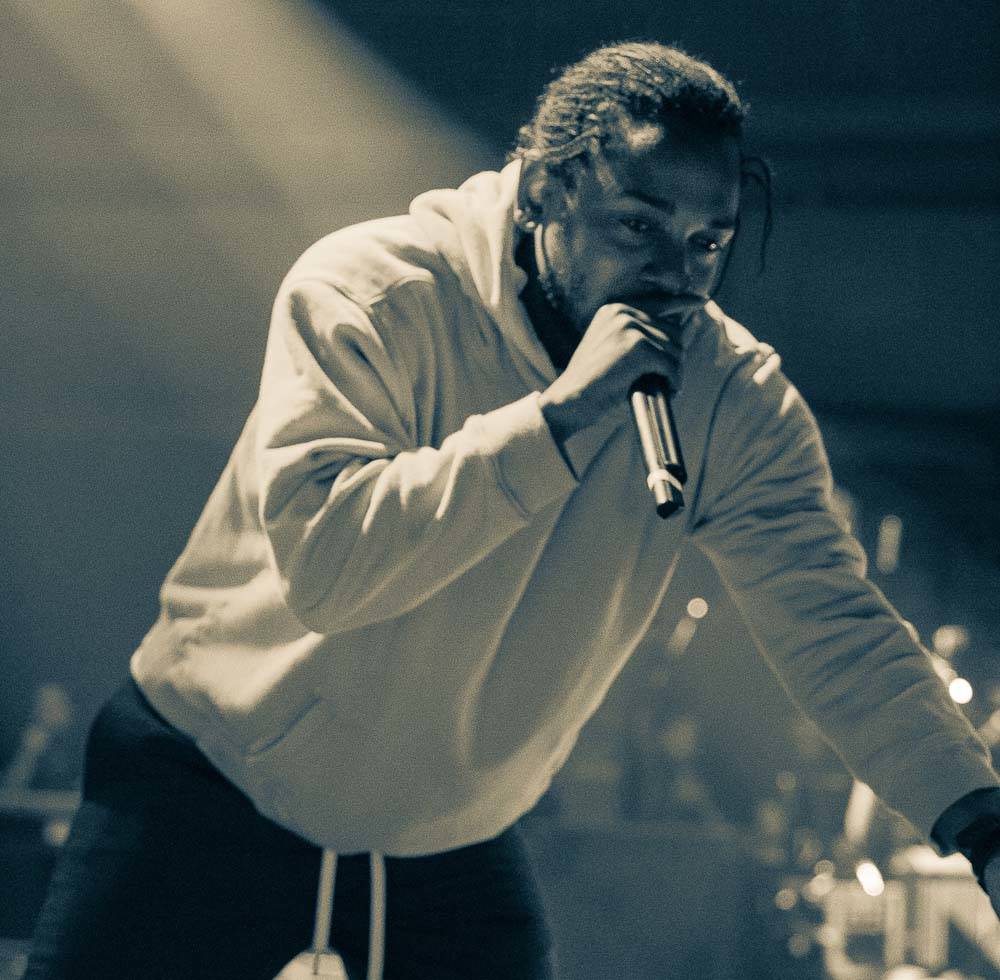 It's only one day in life so it had better be special — and UFC chief Dana White pulled out all the stops to make his son Dana III's 16th birthday one for the books and not to be easily forgotten.
It was a money no object birthday bash that shut-down the Brooklyn Bowl in The Linq and featured an exclusive private performance by top American rap star Kendrick Lamar. Among the guests were UFC welterweight champion Tyron Woodley.
With the help of Social Gal Events, the venue closed its doors to the public and was completely decked out with "DFWXVI" (for Dana Frederick White, 16). There was even a merchandise booth featuring custom branded Reebok shirts and socks in addition to hats and visors featuring Kendrick's favorite famous word "humble," available for party guests as goodie-bag giveaways as they returned to the real world.
Activities and party games were scattered around the two-story entertainment complex as guests bowled, played corn hole and root beer pong, and had full complimentary access to Brooklyn Bowl's Blue Ribbon Fried Chicken, a cotton candy machine, hot dog stand and nacho bar.
During his set, Lamar invited two guests on stage, challenging them to sing the lyrics to "m.A.A.d City," and closed the show with "Humble," after a message to all to respect their parents and remember where they came from.