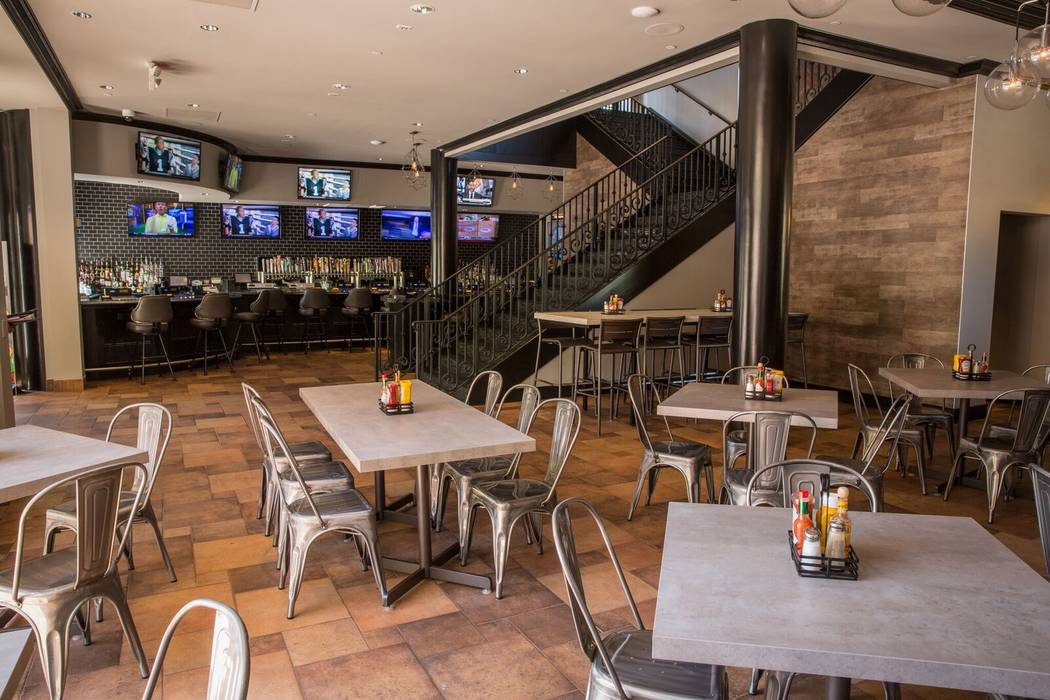 It's Chef's Week here at Celebrity Insider: our salute to some of the culinary kings and queens of the kitchen who have helped make Las Vegas a major dining destination with worldwide recognition. Each day this week, we'll have two or three star chefs of the Vegas Valley put down their pots and pans to pick up pen and paper to reflect on their profession and why it plays such an important role in our Vegas success story.
Jon Littleton is the chef at Proof Tavern in Lake Las Vegas. Here, Jon talks about the community's revival, beginning with the new chefs and restaurants.
……
"Just when I thought I was out, they pull me back in." Those were Michael Corleone's words from "The Godfather" trilogy ring true. When I left Lake Las Vegas in 2008, I never thought I would return.
While the housing crash of 2007 affected nearly everyone, the Lake Las Vegas community was hit hardest. Some thought it would drown in the recession, and even if you're not a betting man, chances are you would have thought so, too.
Ten years later, Lake Las Vegas is just as beautiful as I remember. In fact, it's much more attractive. The 320-acre lake and 10-mile shoreline alone still stir up enough Mediterranean scenery to draw people in from miles away. I love how the hillside and palm trees wrap around in the pedestrian-only MonteLago Village that's covered in cobblestone and leads you right to the water.
After recognizing the rebirth of a once thriving community, I teamed up with gaming executive Sam Tibolt as he opened Proof Tavern this April. Proof brings an energetic atmosphere to the Village, offering progressive gaming and an upscale cuisine provided from a scratch kitchen, giving visitors another reason to venture down to the hidden gem of Lake Las Vegas.
Although Proof Tavern can't take all the credit for the liveliness brought back to the lake, I'm happy to see so many restaurants at MonteLago Village thriving. In recent months, new establishments including Proof, Mimi' & Coco' Bistro and One5 Lakeside have opened, completing the occupation of Village dining venues.
A free concert on the water takes place every Saturday night through November, and there are also art shows, festivals, seasonal events and even a floating park, all of which are considered some of the best off-Strip activities in Las Vegas. And with the additions of Lake Las Vegas Water Sports and a new full-service market — Seasons Grocery, there's more than just a light at the end of the tunnel.
The lake's two world-class hotels, Hilton Lake Las Vegas Resort & Spa and The Westin Lake Las Vegas Resort & Spa have been recently renovated and stay occupied year-round with their busy conventions, gorgeous views and top-notch service. The community's two golf courses are as beautiful as they are challenging. And with its well-manicured greens and 1.5 miles of shoreline fairways, it's no surprise Reflection Bay Golf Course was named "Golf Course of the Year" by the Nevada Golf Course Owners Association. Among other honors, it was ranked the No. 4 golf course in Nevada in GolfWeek's 2016 Best Courses Issue.
New homes are being constructed by top builders, offering six new communities as well as custom lakefront 1-acre lots. Residents couldn't be happier with the new Lake Las Vegas Sports Club that opened earlier this year, featuring the latest workout equipment, lap pools, tennis courts, a yoga studio, and air-conditioned cabanas with spectacular views. There's also additional convenient access to Lake Las Vegas with the extension of Galleria Parkway from the U.S. Highway 95 straight through to the heart of the master-planned community.
The other day someone asked me, "Do you think Lake Las Vegas is coming back?" I don't really think it ever left, it just needed time to shape the landscape into something more than it was. Lake Las Vegas always had the metropolis views and the social community, it just needed time to rebuild, to remind everyone that it is the life and leisure of Las Vegas that matters most.