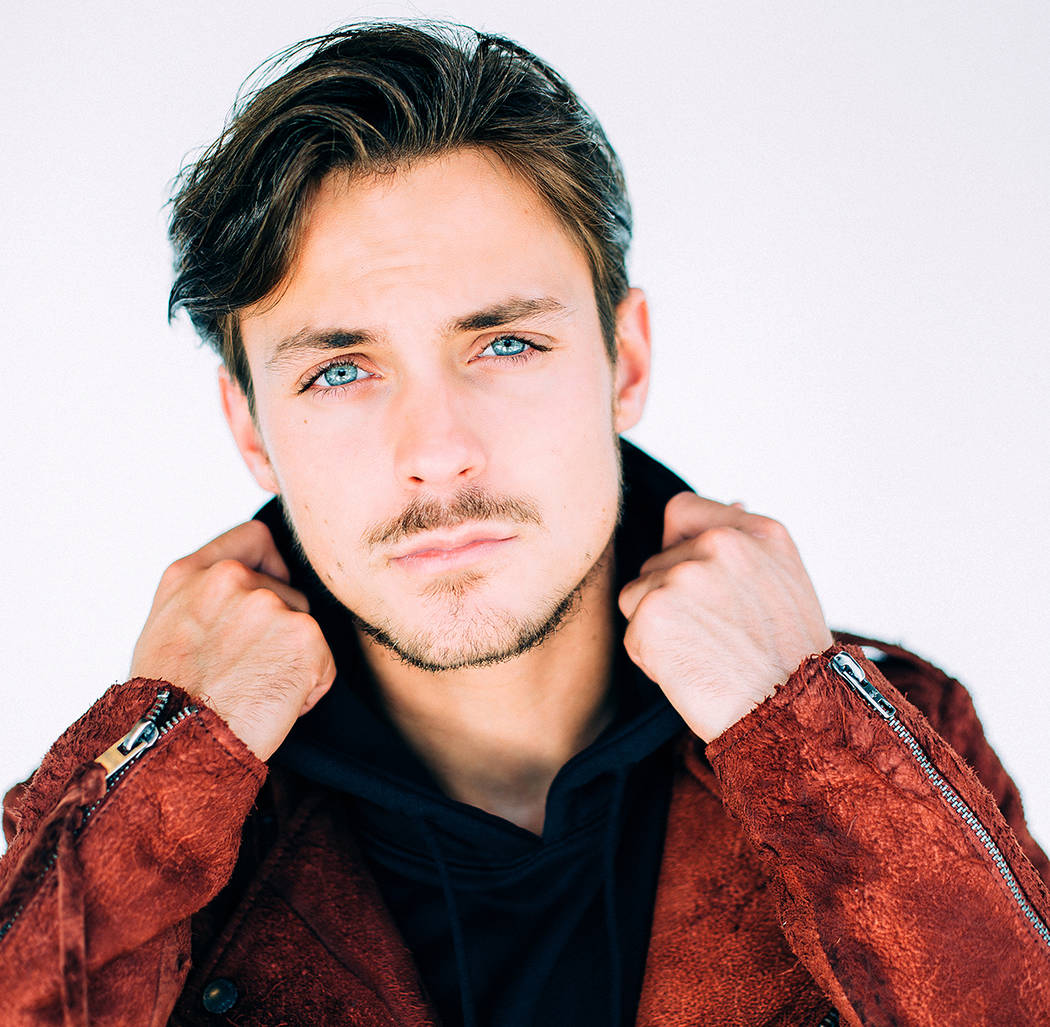 While many Americans are thrilled to reach age 21 so that they can legally imbibe, DJ Julian Jordan of The Netherlands, at 21, is a resident DJ at Omnia at Caesars Palace. (Incidentally, the legal drinking age in The Netherlands is 18 — and 16 for fermented drinks such as beer and wine.)
We caught up with Jordan, whose residency was announced in February and who has his own music label, Goldkid, ahead of his next date at the Strip mega-club May 30:
Congratulations on your residency at Omnia at Caesars Palace. How does it feel to be headlining alongside the likes of Calvin Harris, Martin Garrix and Afrojack?
It feels incredible! It was always on my bucket list, and I feel very blessed when I see my name on the billboards when I'm in Las Vegas.
What can fans expect in your set at Omnia?
A lot! I always want to let the people there have the best night ever. People go to Las Vegas to have a great party, so I want to give the crowd the best experience. They can expect some heavy party tunes, but also my own tracks.
You are 21 years old. How did you get your start in DJ'ing?
Actually, as a young kid, I always loved DJ'ing. I started listening to electronic music very young. When I was 12, I started saving money and bought my first DJ set.
Tell me about Goldkid, the music label you started.
It's something that I wanted to do for a long time. I wanted to create a bigger picture. Everything in the same style (artwork, music, etc.). And I wanted to have the freedom to release music when I want to release it.
How did it feel to receive your first MTV European Music Award nomination?
It was an amazing experience! I was very happy when I received the news.
Are you working on anything right now along with the nightclub dates?
I'm working on new music every day, and I can already that tell there's some sick music coming out.
What are some of your goals and aspirations in your young career?
I have already achieved so many great things, but I really want to do my own stadium tours someday. That would be incredible.
Who are your DJ and other music inspirations?
Daft Punk, Tiesto and Kanye West.
Tell me one thing your fans would be surprised to learn about you.
I love to go outside and just clear my mind in nature. It's the complete opposite of my career (laughs).
How often do you get to Las Vegas, and what do you like to do for fun in The Entertainment Capital of the World when you're not working?
I think Las Vegas is the place where I've gone the most. I just love the vibe over there, and I love to see shows when I'm over there. It's incredible how many shows you can do over there. I would love to see David Copperfield one day. That show is still on my list.