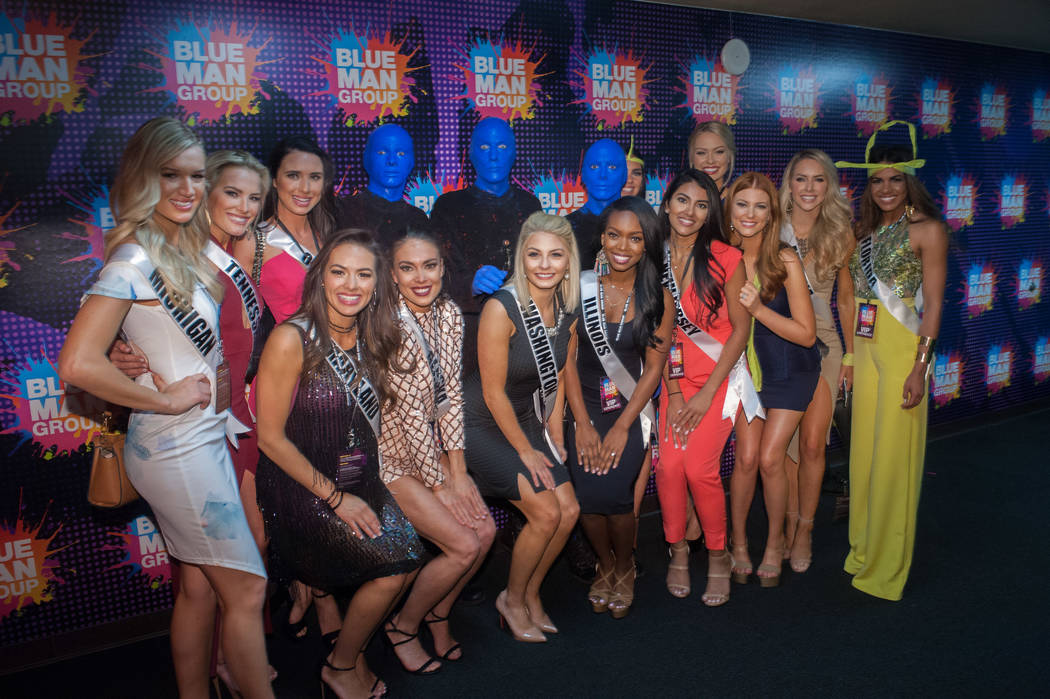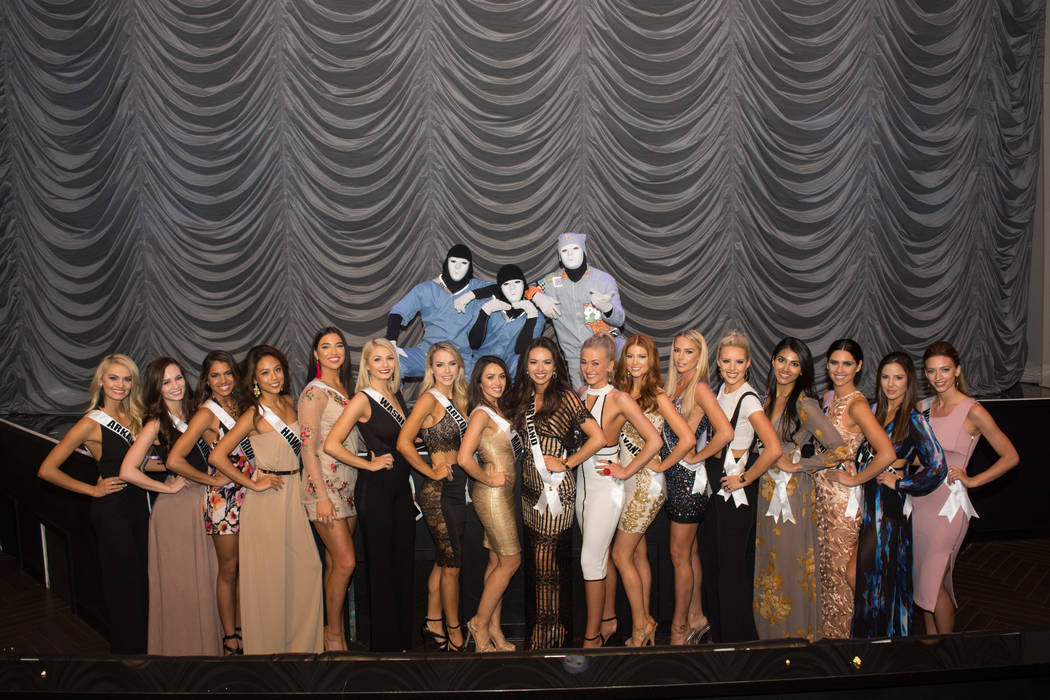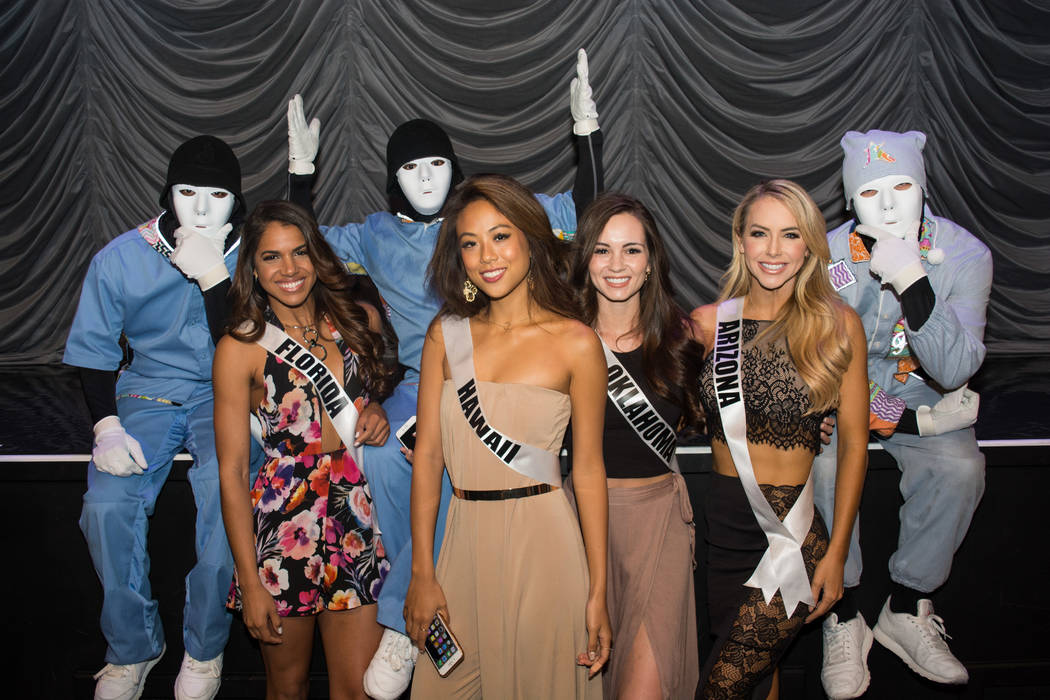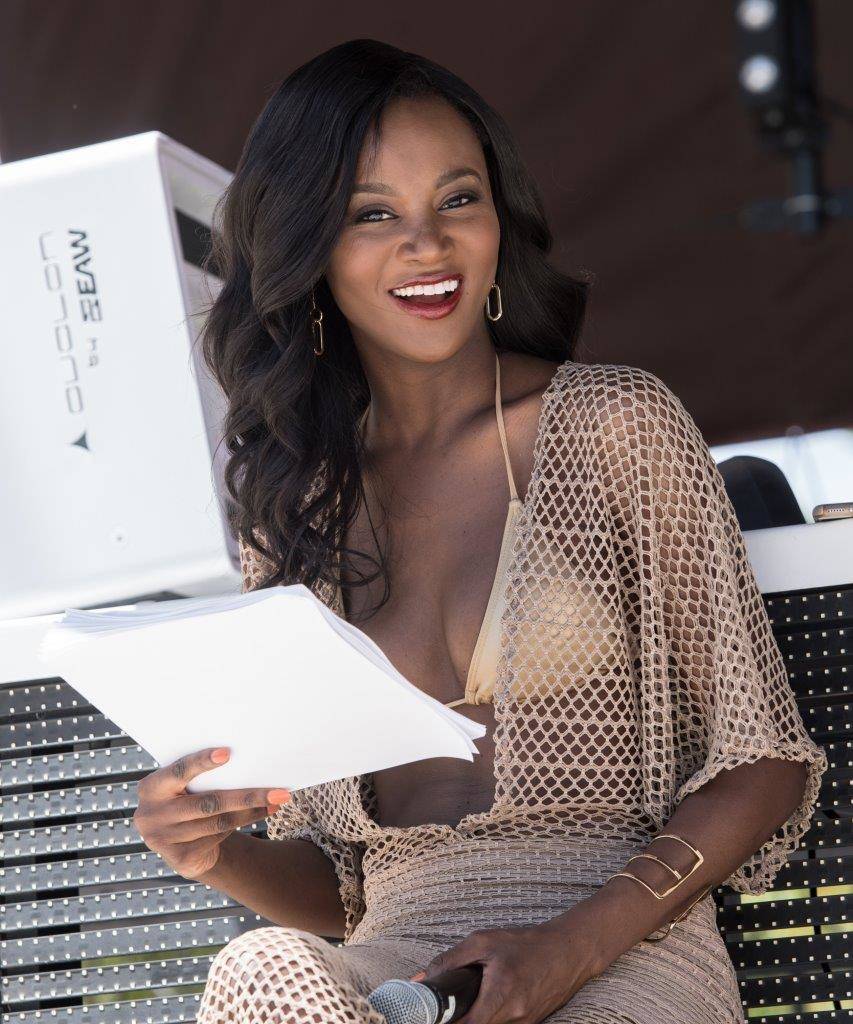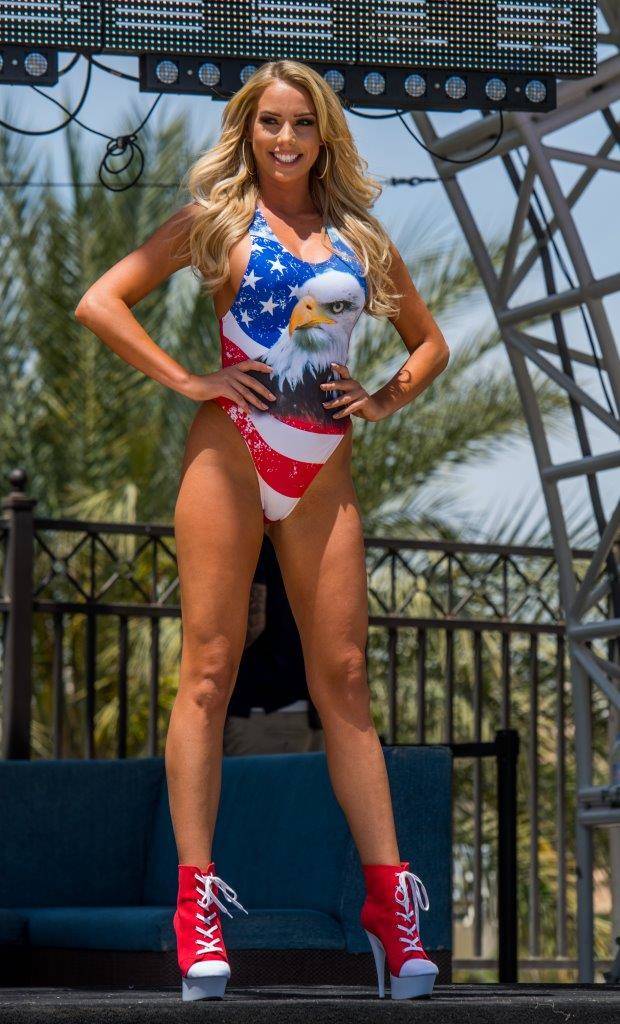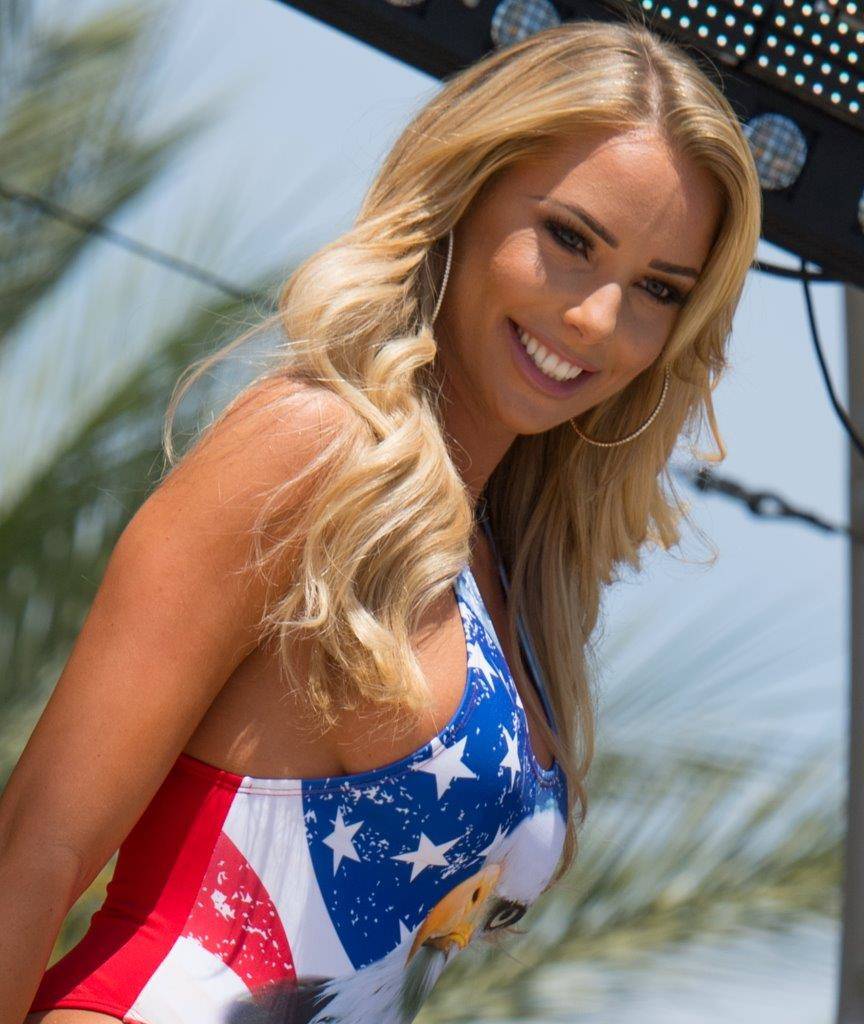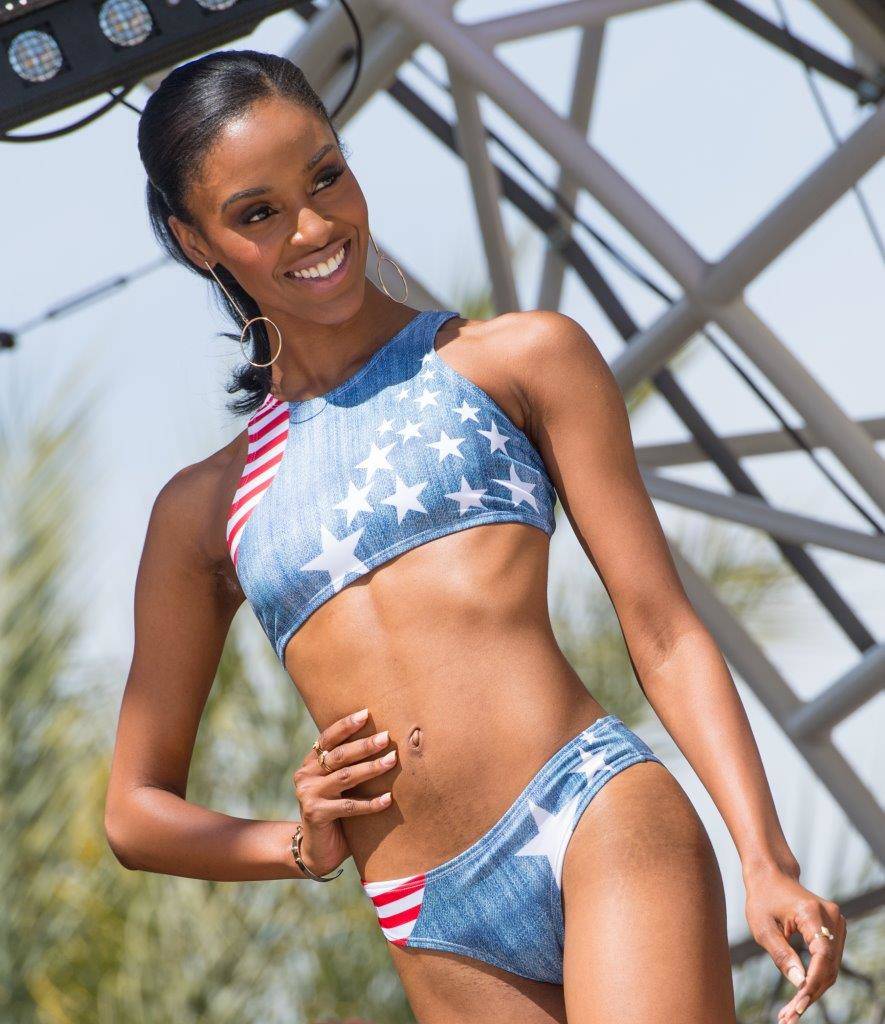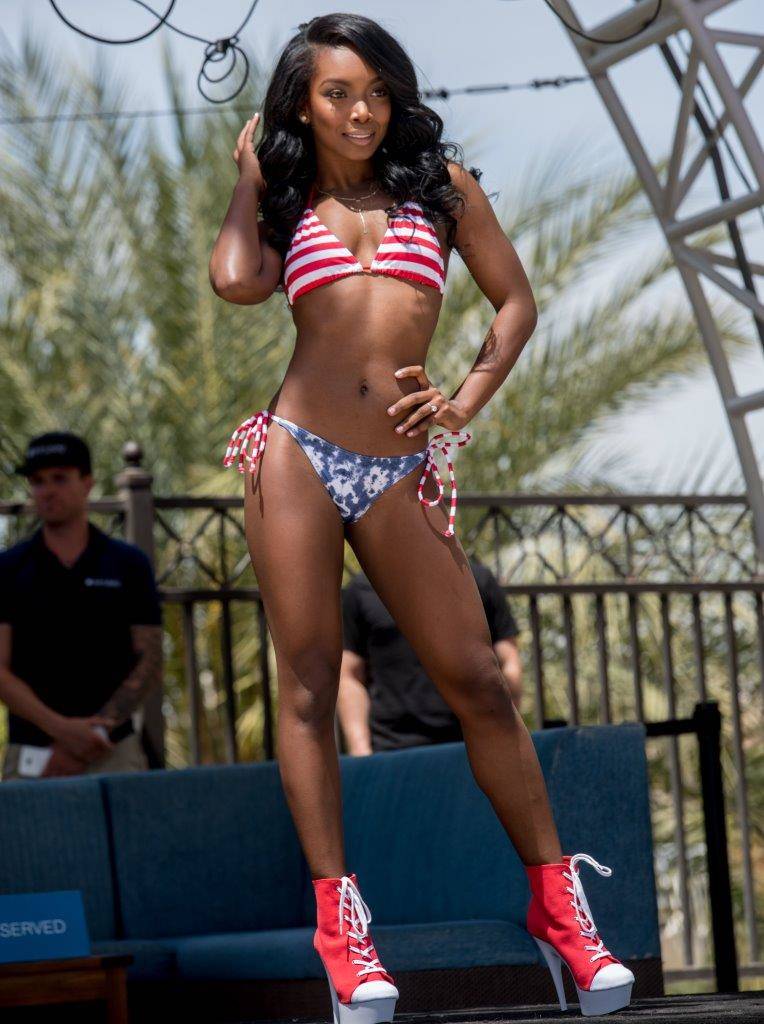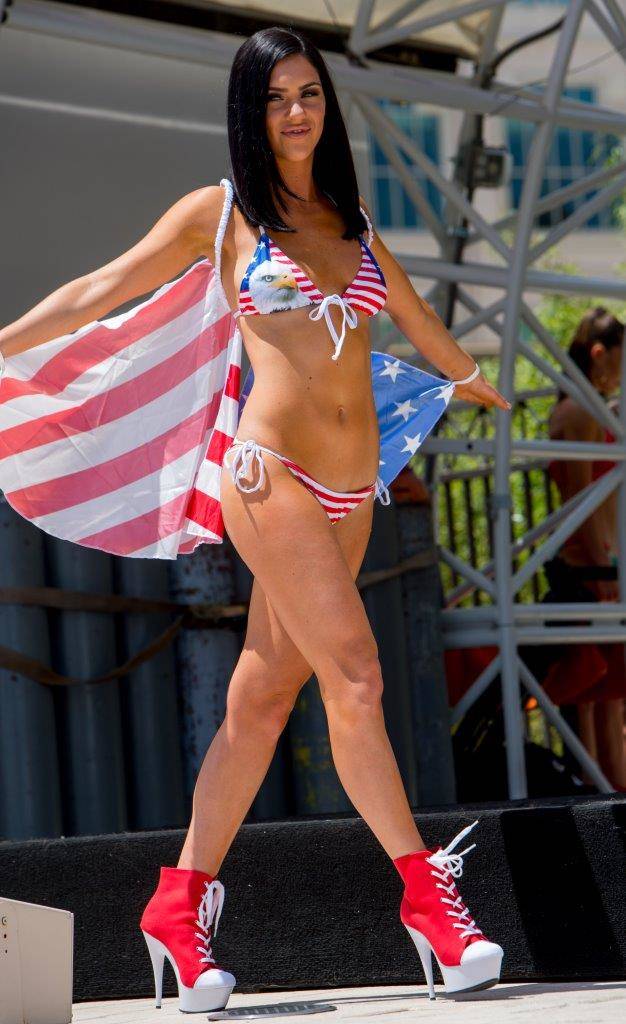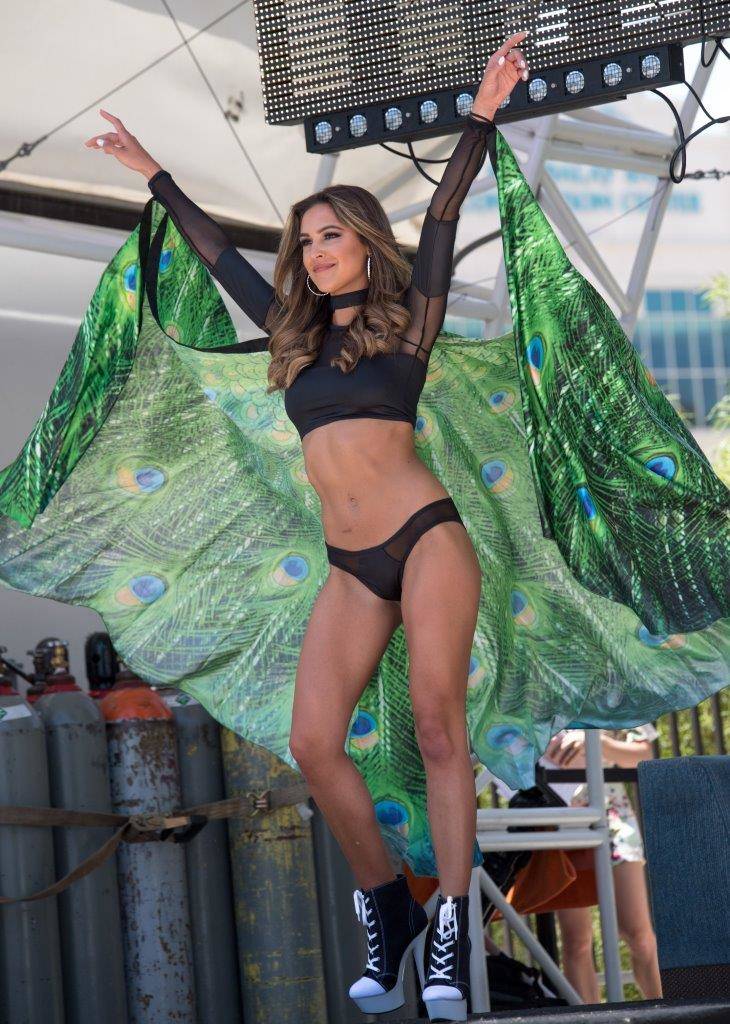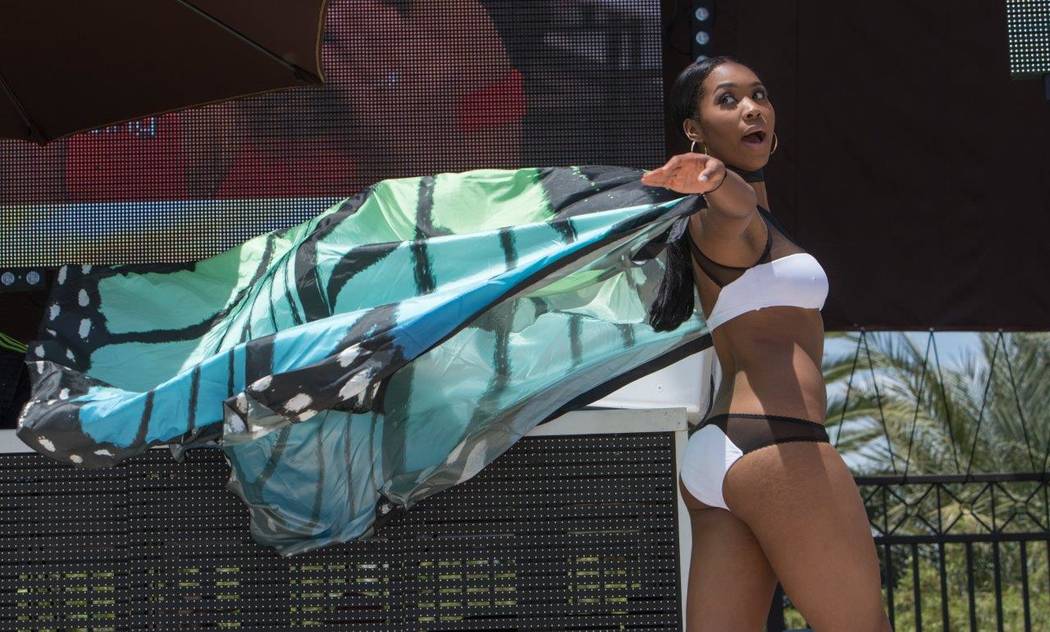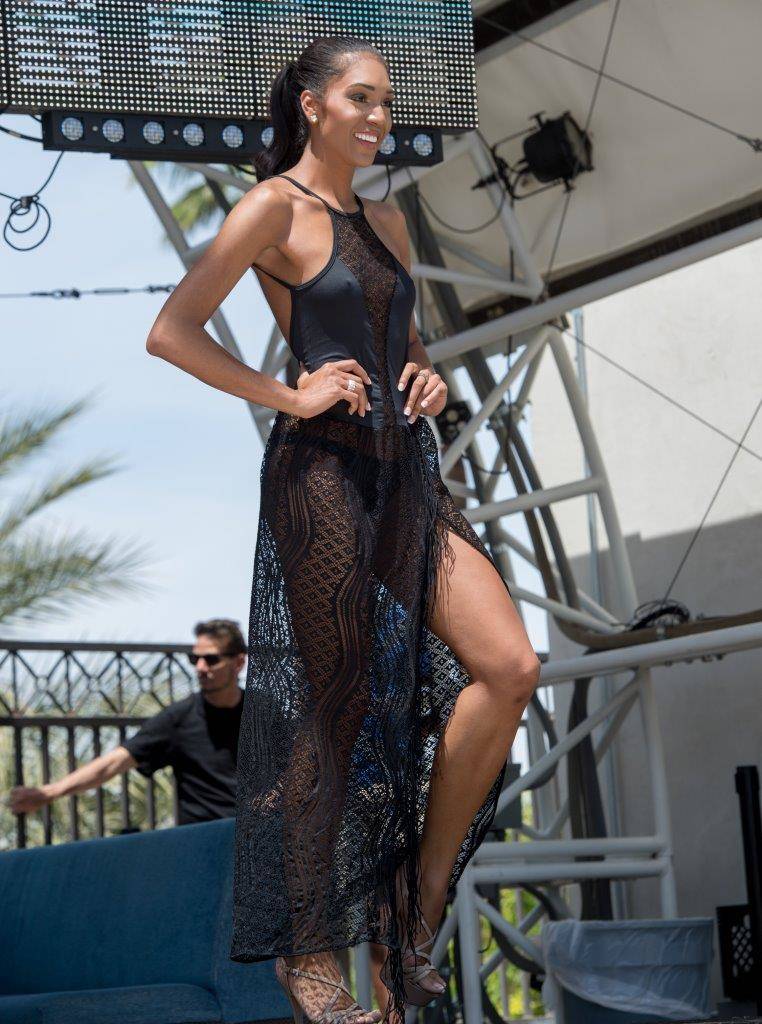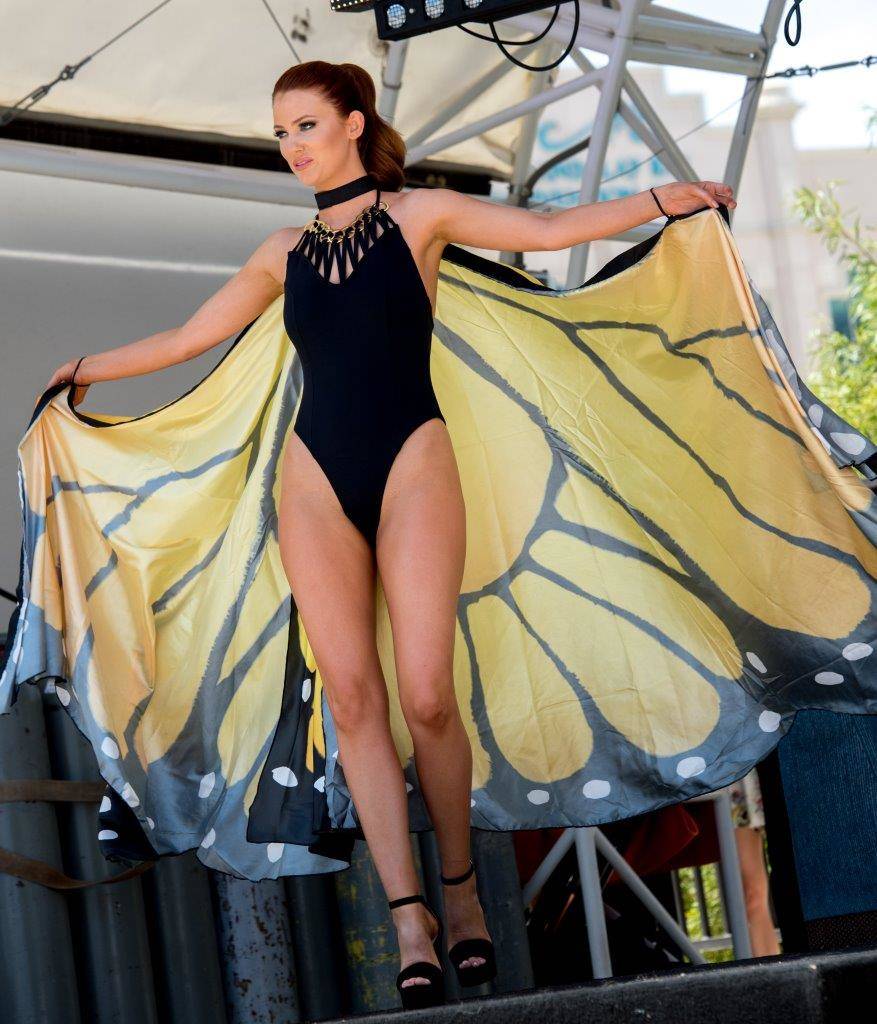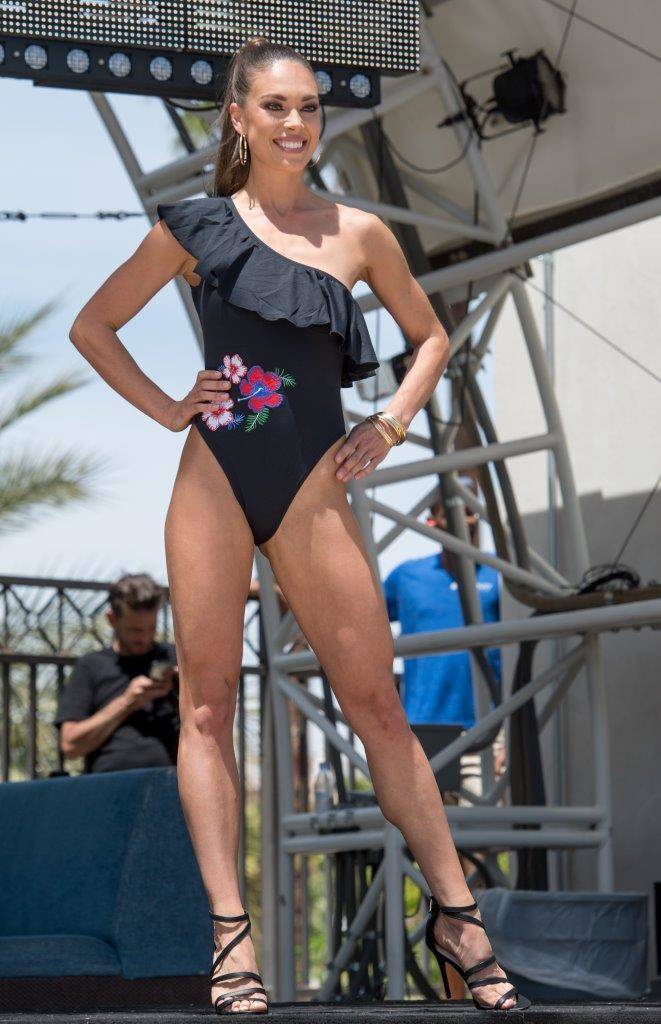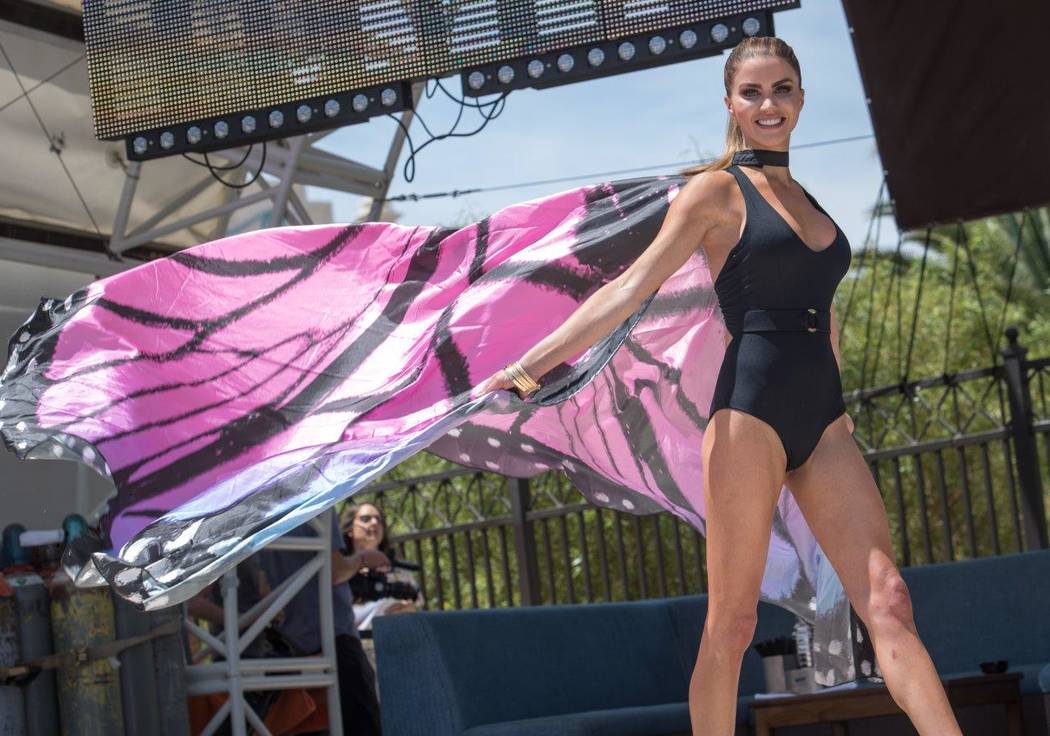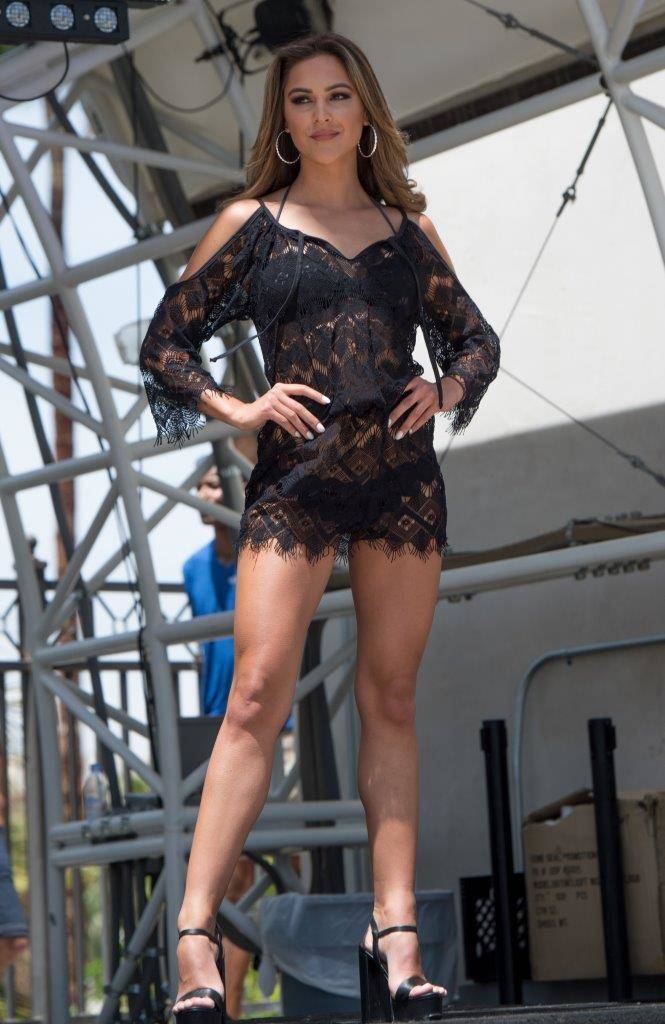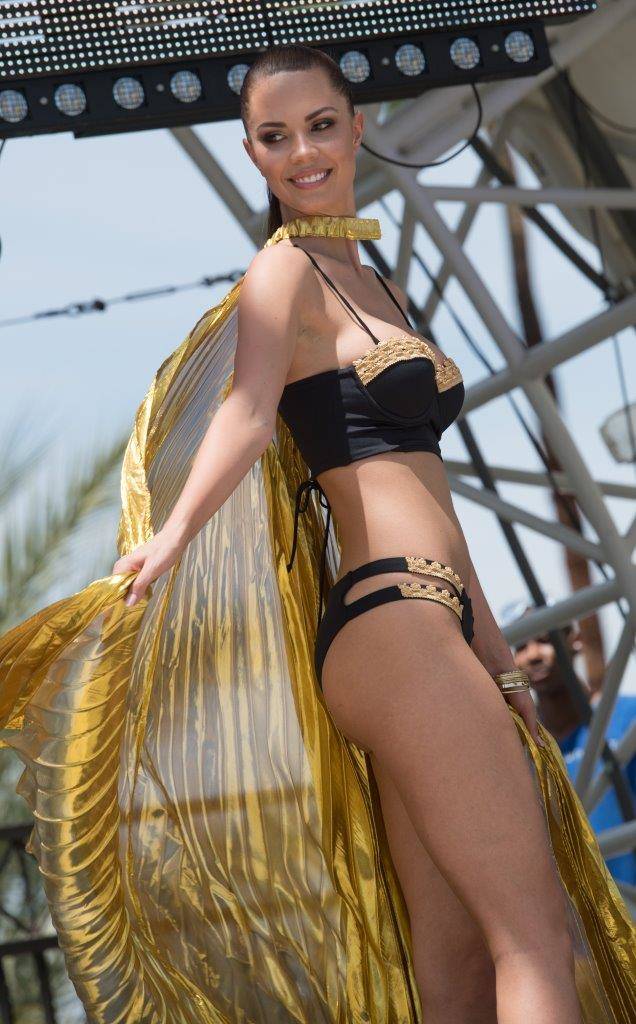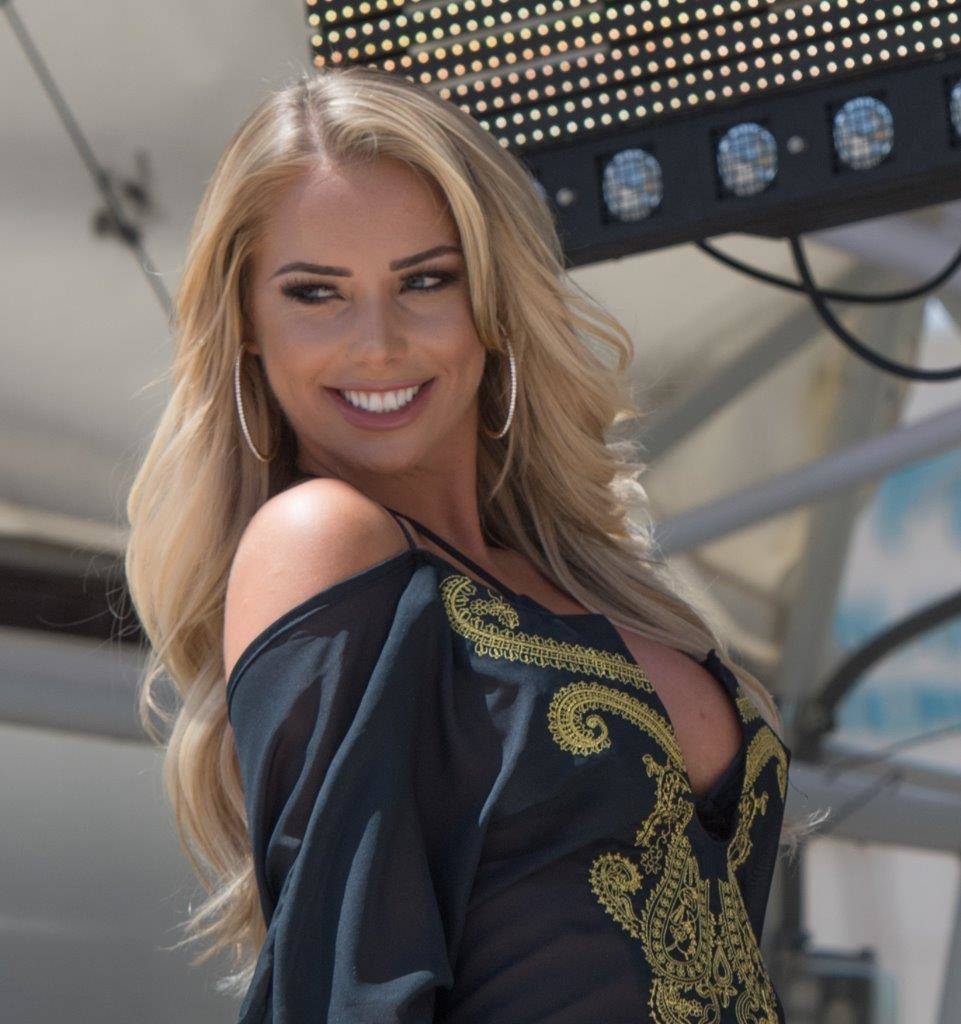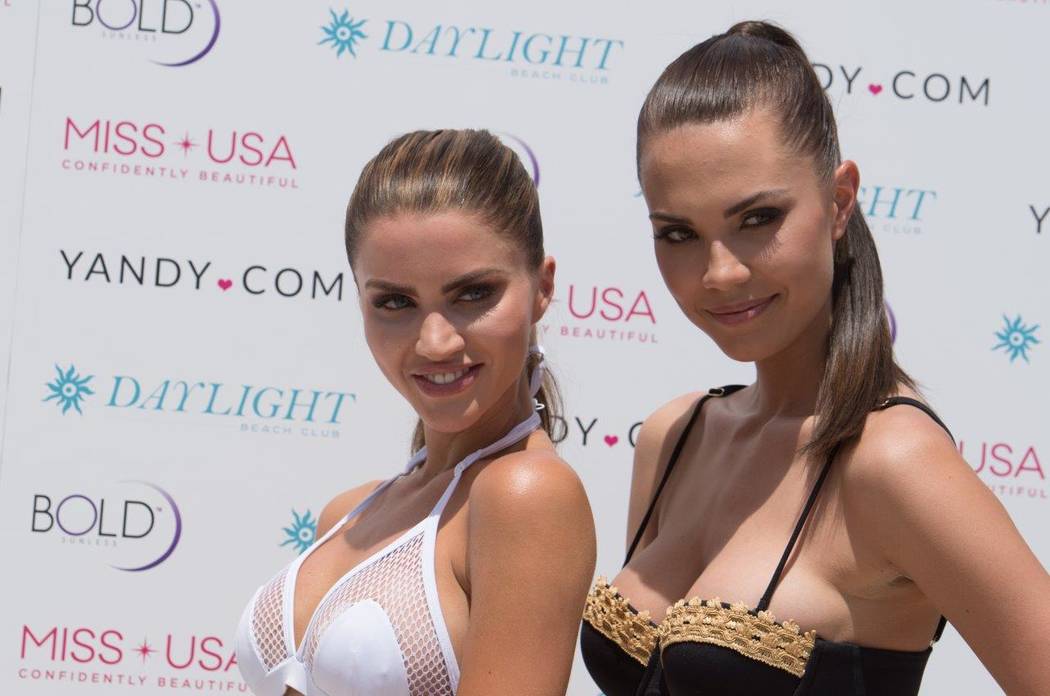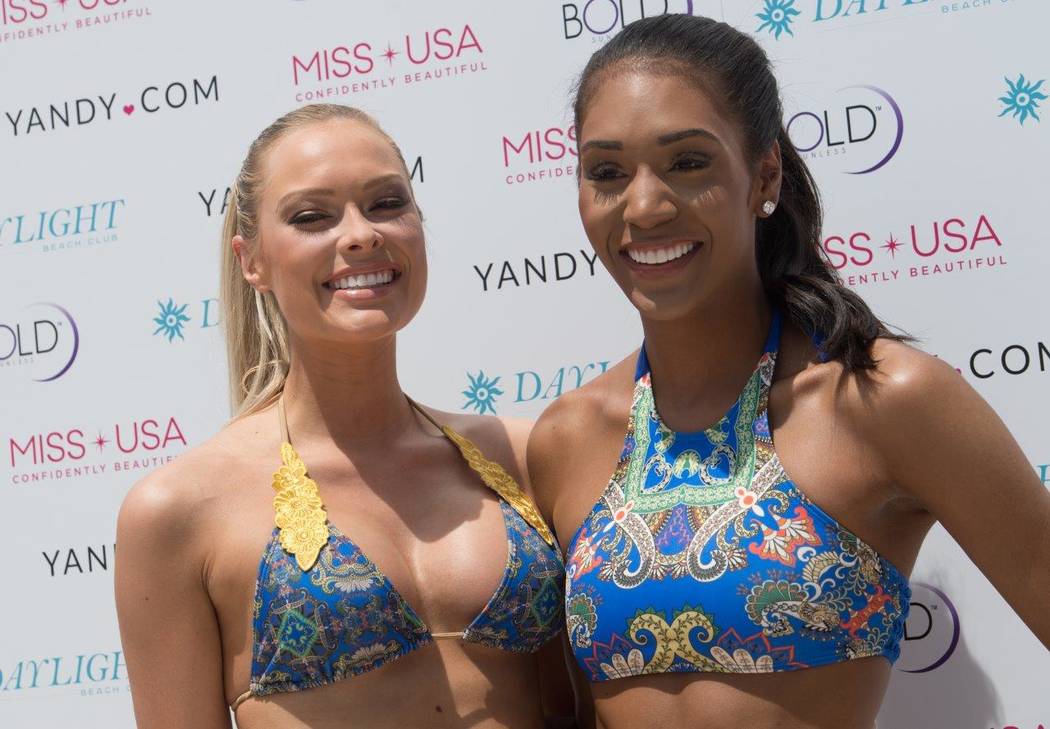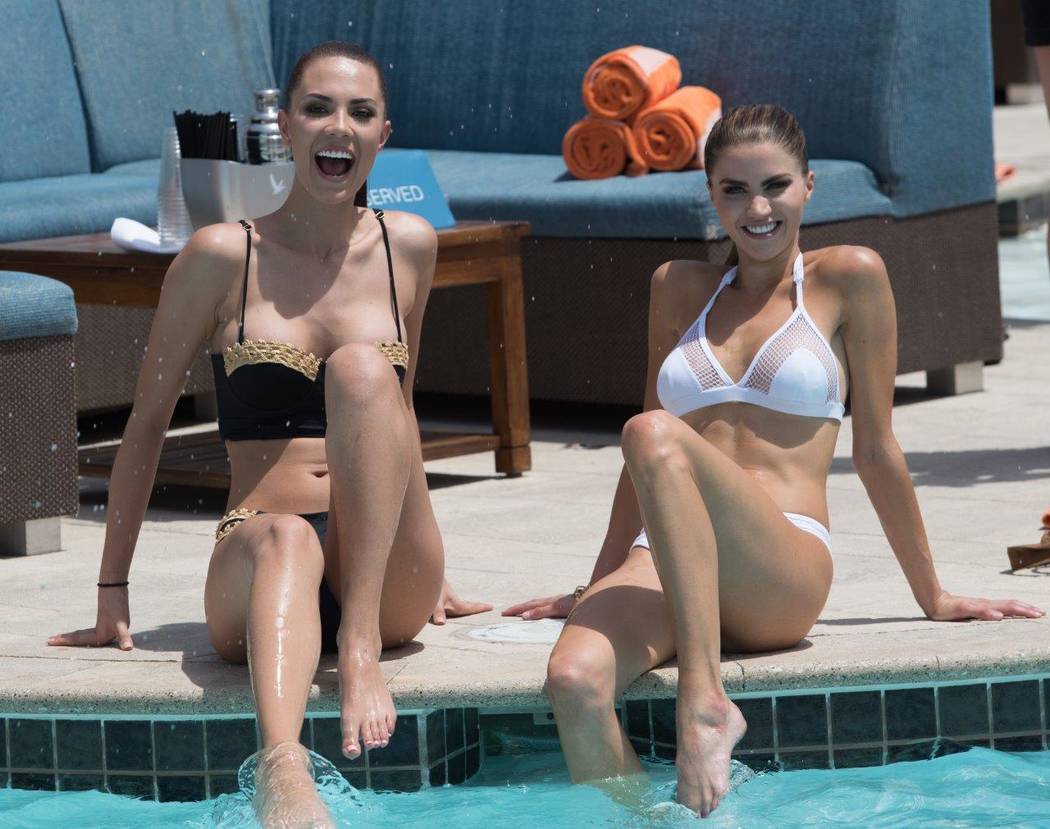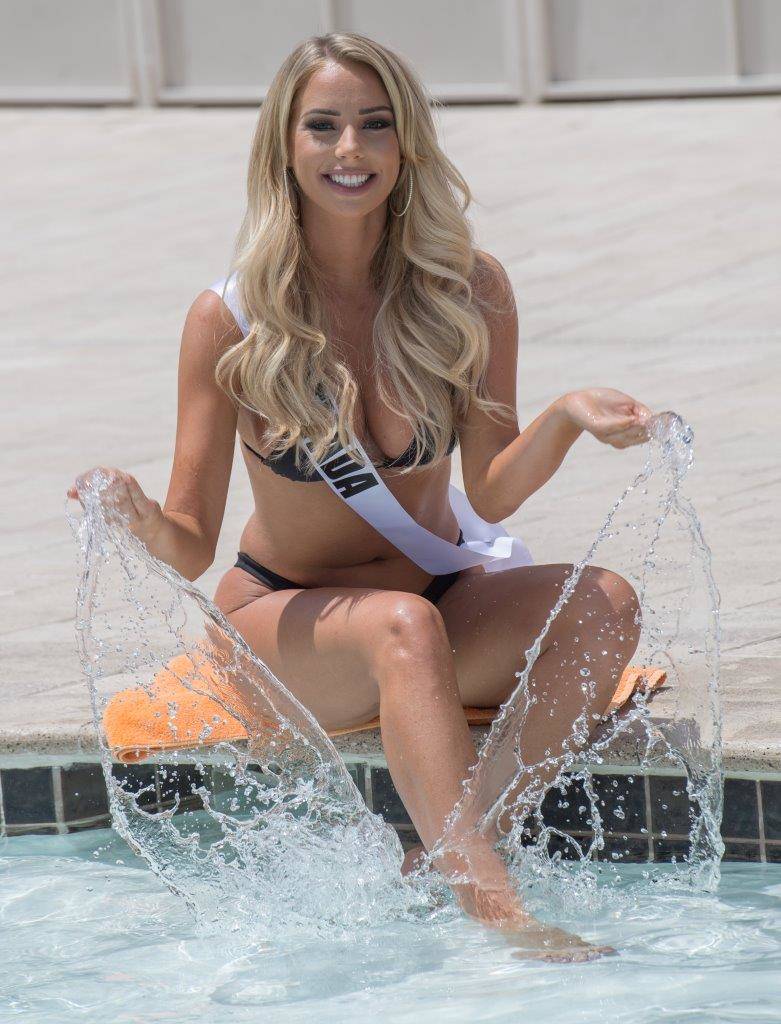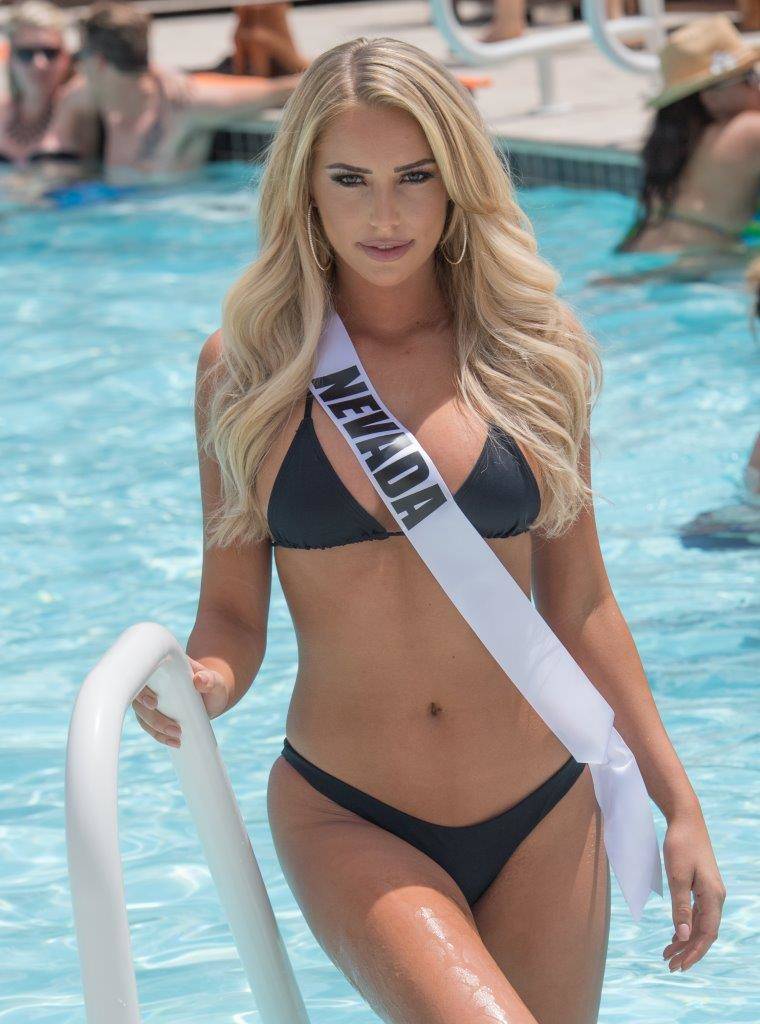 As advance filming continued Monday for Sunday's Miss USA Pageant at Mandalay Bay Events Center, contestants visited headliner shows Blue Man Group at The Luxor and Jabbawockeez at MGM Grand.
Our interview and eavesdrop on the Q+A between reigning Miss USA Deshauna Barber of The District of Columbia and Miss Nevada Lauren York of North Las Vegas wraps today with Part 2 (Part 1 was posted Monday):
Our thanks to videographer Richard Corey for his YouTube video and also to Tom Donoghue for his photo gallery of the ladies' Yandy Swimwear show at Daylight Beach Club at Mandalay Bay shortly after their arrival over the weekend.
Deshauna, you wound up in the Top Nine at The Miss Universe Pageant. Disappointed that you didn't get higher or thrilled that you got as high as you did?
Lauren: Top Nine is really good.
Deshauna: Top Nine, yeah, I was really happy with that. I didn't know if I'd even place, to be honest with you. When you're there, it's even crazier because you're surrounded by 85 countries. Like, they've all won their countries, and they're gorgeous — they're educated. These were not airhead women. These were women who were very accomplished, and when I got called for Top 13, I was shocked.
And when I got called for Top Nine, I'm like, "Oh my gosh. This is pretty good." I was literally good with that because I literally thought, and it's probably a reason I stay out of the blogs, people said, "She's gonna flop. She's gonna flop. She's not gonna place. She's not gonna place." So when I made it, I was like, "Oh! I made it."
Seriously, among 86 women, I thought the Top Nine was wonderful. I really did, and then I was scared as ever because I thought they would crown a psycho, and then I'd have to move in with a psycho! Because, you know, Miss Universe lives with USA.
So I was afraid that they were going to crown somebody that was literally a psycho, and then I'd have to live with a psycho. Iris Mittenaere, a dentist from Paris, France, won, and she turned out to be wonderful. She's awesome.
To close this, Deshauna, what's the one thing you would say to Lauren?
I would say, "You're gorgeous." I would say you're probably, in my opinion, and I don't know if I'm allowed to say this as Miss USA, but I think you're one of the top faces in the competition. I definitely don't think that you're short of beauty.
I think that the main thing that you need to do, and I was really big on this, because I don't think I was at the top of the list facially, I think that when you walk into the competition, the judges have to love you for who you are. They do, so when you walk in to interview, do exactly what you did with me. How do you not fall in love with someone like this?
So, when you walk into there, just tell them all the things you just told me. It's genuine, it's sincere, it's passionate. Be yourself, really, really. Don't be what you think they want you to be. Exactly. And I think that's what comes with pageants.
You walk in, and people assume that because you're gorgeous that there's nothing in here, and there's so much in there. Especially after this interview, you realize there's so much in here, and people will not only fall in love with the way that you look, but they'll fall in love with all the substance that's inside.
So, if that was advice that I would have to give, I would say that you definitely don't have to be insecure about the way you look. When I walked in, I'm looking around at all these girls like, "Oh my gosh! What is going one?" Never been in a room with so many gorgeous girls like this! You know?
Lauren: I remember the first day I ever saw you in person or heard you speak, or anything, and I was like, "Oh, I get it." I was like, "She's cool. She's hilarious." You were so funny and cool, and I was like, "It all makes sense."
Her personality and your just vibe and your energy, and I just think that that has a lot to do with the competition. It's all about being yourself and giving off your energy and letting them feel your positive vibes and who you are. I think I got to see that today.
So you learned something?
Lauren: I did. I learned a lot. Everything I learned today was from her, and it was a lot to learn, and I was having a little bit of a rough day, and I feel a lot better after this interview. It's just good to have some encouragement from somebody that you look up to.
Final question, Deshauna. Has this been the best year of your life?
Best year of life. I tell you, I signed with IMG Speakers Bureau. I'm going in for motivational speaking. So I already have seven bookings. I'm booked all the way through August. Yeah, yeah, yeah. I'm thankful. I think that even when you walk in, even as a state titleholder under IMG, there's just so many opportunities. I feel great. I really do.
The 2017 Miss USA Pageant, hosted by Julianne Hough, is at Mandalay Bay Events Center on Sunday and airs on Fox.