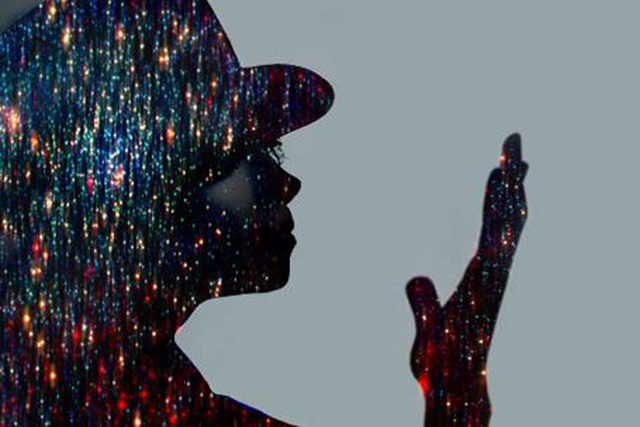 It's a delightfully Las Vegas showbiz story that keeps the memory of late entertainment kingpin Jack Wishna alive. Jack, who was an adviser to The King of Pop Michael Jackson before his death, had wanted to give budding music stars a solid start to their careers with a mentoring company, Tune Go, that would put them in professional contact with top Hollywood record producers.
Several of Jack's Anthem Village neighbors in Henderson agreed to be his first angel investors. Jack signed on Ron Dante, who produced Barry Manilow's first nine albums and was the lead singer of The Cufflinks and The Archies.
The Anthem angels went to Ron after Jack's death, urging him to continue with the Tune Go opportunity, saying that they would continue to support it. Now what began five years ago and suffered two years of inactivity has been brought back to life, and Tune Go is again in action with singers from across the globe and a radio network for artist exposure.
Check out TuneGo.com for details and the first successful record stars. Expect to see (and hear) sensational new talent soaring up the charts and on TV music shows this fall.
BOOM BOOM
The new, eagerly awaited, sexy, fierce and powerful 12-dancer CHERRY BOOM BOOM rock 'n' roll go-go show has set its opening dates at The Tropicana. Created by Lindsley Allen, one of the original Pussycat Dolls and a former dancer for Prince's stage show, Cherry Boom Boom opens for previews Sept. 8, with a Sept. 29 grand opening at the Trop.
The 75-minute, high-octane-action production has 10 furious dance numbers, plus a specialty aerial act and a bull-whip number. The theme is of love between a duo and their emotions of anger, passion and temptation.
Expect something different because the producers who say they are not staging it as another topless cabaret burlesque show have worked with Rihanna, Britney Spears, Madonna and Beyonce. They reveal, however, that six of the cast will be topless.
BRITNEY'S CONFLICT
Pop princess Britney Spears has had two August dates canceled of her BRITNEY: PIECE OF ME at Axis at Planet Hollywood, but fret not as she's promptly rescheduled them. Her Friday, Aug. 26, show is now Wednesday, Oct. 19, and the Saturday, Aug. 27, concert has been rescheduled for Wednesday, Jan. 11.
Tickets are on sale as of this morning. Tonight at midnight, fans also get the opportunity to pre-order her ninth studio album, "Glory," that drops Aug. 26. Britney describes it as a "new era" for her music, and her new single, "Make Me" with G-Eazy, is out now.
JOINING THE CIRCUS
Many kids dream of running away to join the circus mainly as a clown or another performer, but some have larger dreams to be ringmaster. Now that's about to come true because Ringling Bros. and Barnum & Bailey Circus is about to launch a global search for a new ringmaster for its touring company CIRCUS XTREME.
Auditions are here Sept. 8, and candidates who want to throw their hat into the ring can pre-register a Ringling.com/Ringmaster. The winner gets to tour with the company for 18 months as it redefines the word "extreme" combining never-before-seen spectacles with original, fast-paced performances.
MAKING A MOVE
It's known as one of our city's hottest parties of the year, and to celebrate its 30th Annual Black and White Party, AFAN is moving from the Hard Rock Hotel to Aria on Aug. 20. MONDAYS DARK creator Mark Shunock hosts with Norma Layman, the bearded lady of Las Vegas (Jim McCoy).
Last year, 3,500 guests raised more than $145,000 to help men, women and children living with HIV/AIDS in Southern Nevada. Britney, Jennifer Lopez, Mariah Carey, Lionel Richie and Olivia Newton-John have pledged meet-and-greet silent auction items.
TONIGHT IN L.V.
The Mob Museum (The National Museum of Organized Crime and Law Enforcement) hosts Hot Havana Nights saluting the Cuban casino era and its vibrant culture. The pre-Castro revolution Tropicana nightclub will spring back to life with a 45-minute cabaret show, followed by Alberto Martinez and Musical Fusion. By the 1940s, all of Havana's major casino resorts were run by New York, Chicago and Las Vegas Mob families.
Although it's still 52 days away until the downtown Life Is Beautiful music and art festival, the "Road to the Party" begins with Battle of the Bands winner Brittany Rose playing an acoustic set at Commonwealth on Fremont Street.
TOMORROW IN L.V.
Legendary superstars Barbra Streisand and Tony Bennett arrive on the Strip for the weekend. Barbra is at T-Mobile Arena as part of her nine-city concert tour, and Tony is the headline entertainer at Caesars Palace's 50th anniversary gala with host Howie Mandel.