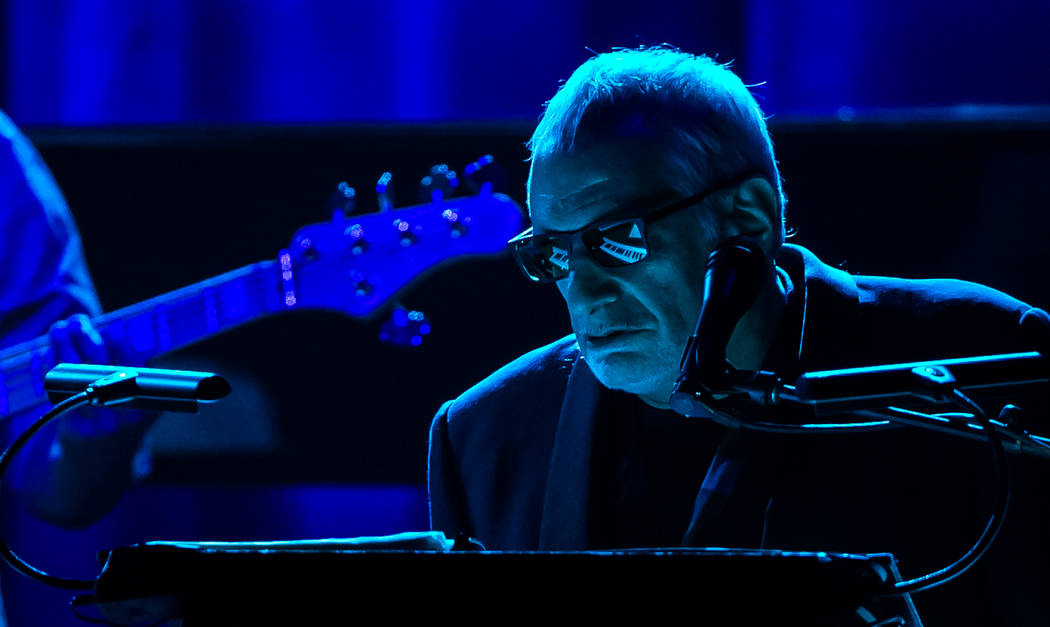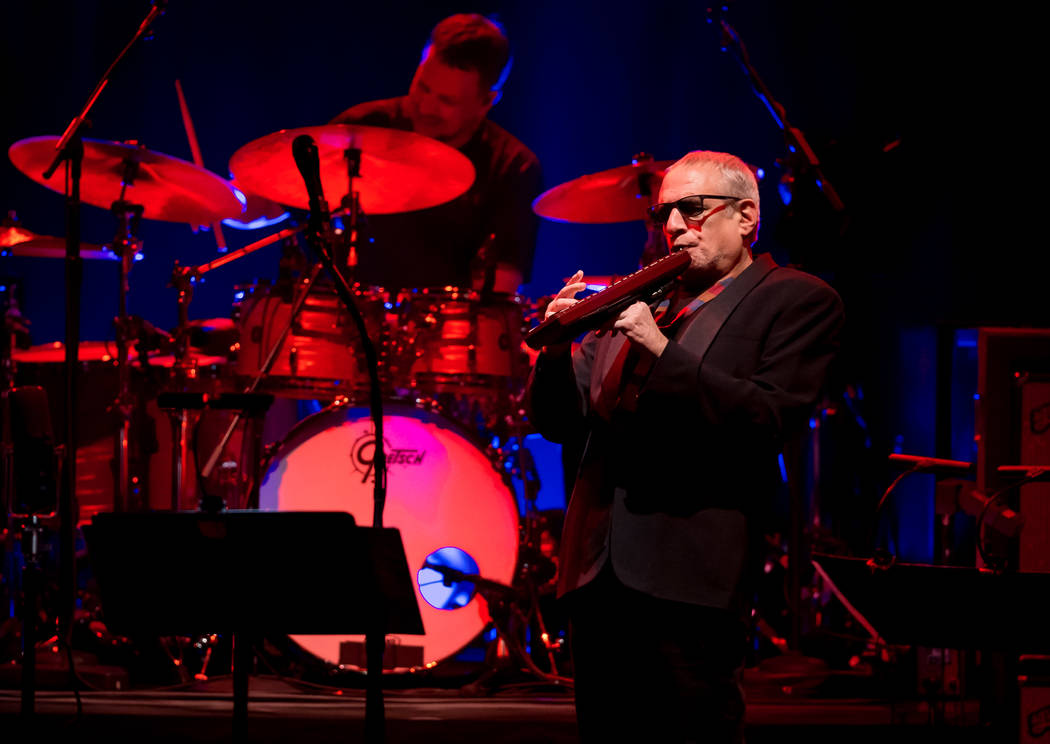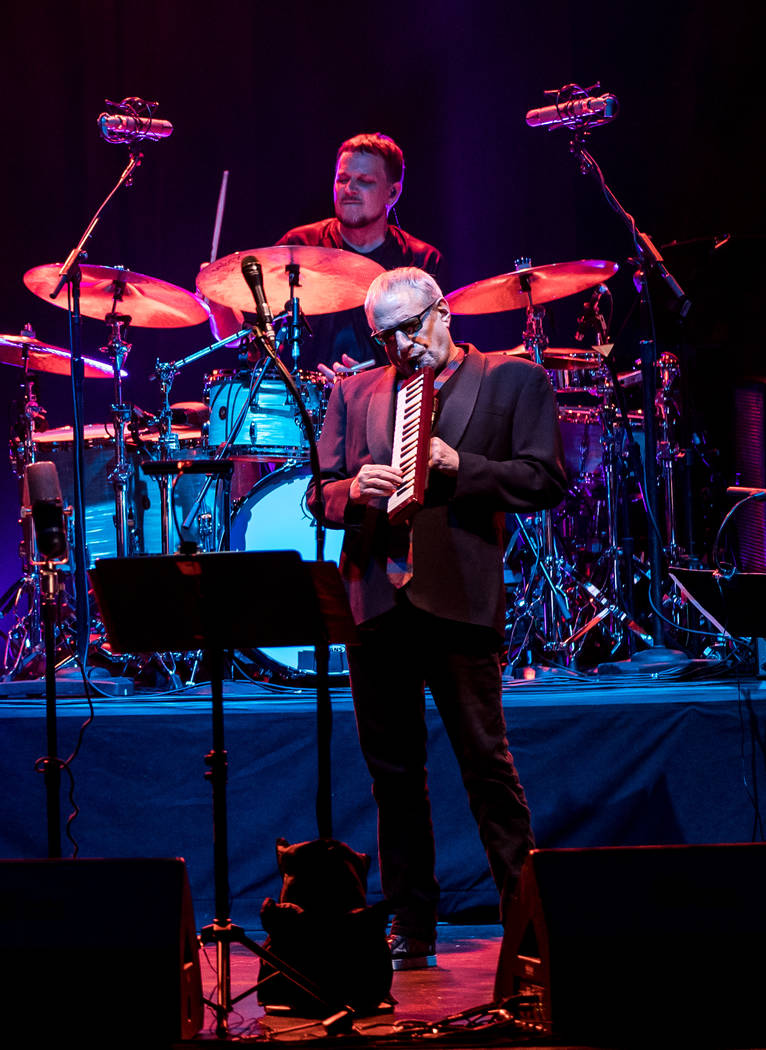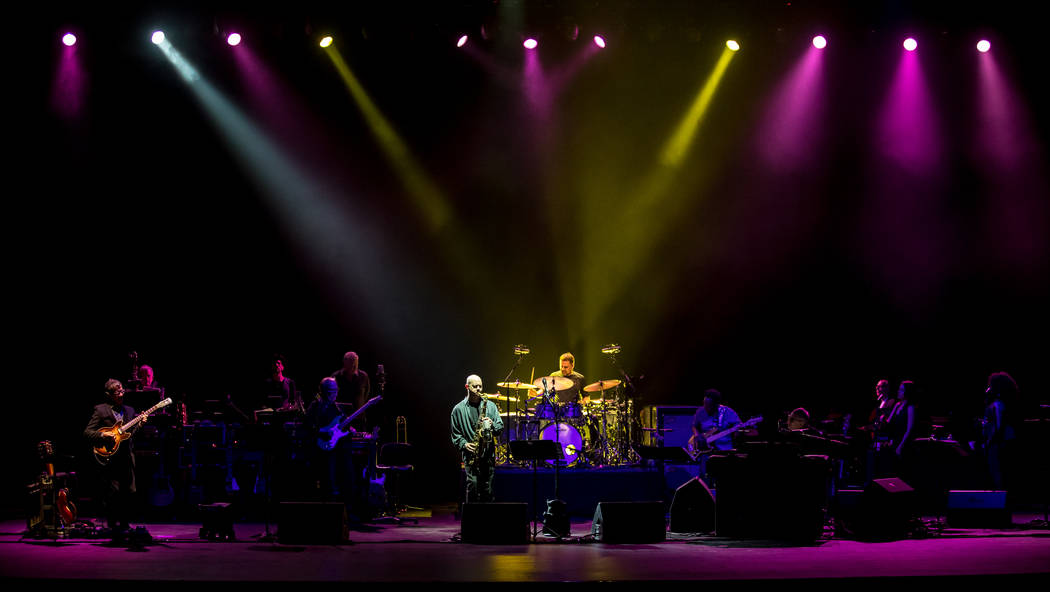 Oh what a joy to go to a concert on the Strip where the musicians actually play the music on their instruments instead of pantomiming them to pre-recorded tracks. How wonderfully incredible to see an audience seated out of respect instead of standing and blocking everybody else's views of the stage.
Don't for one minute think of this as hypnotized, elderly fuddy-duddies, either. They may have been in a trancelike state of appreciation, but it was from genius and marvelous music rather than the dulling, thudding and backbeat sound akin to a Novocain root canal that dominates most music today.
Steely Dan kicked off its nine-date residency at Opaline Theater at The Venetian on Wednesday night and demonstrated why they are such fabulous musical talents. Steely Dan entranced the sold-out audience with a setlist of classic songs and diverse selections from an extraordinary catalog, including "Reelin' in the Years," "Josie," "Peg," "Hey 19" and many others.
Joining Steely Dan's Donald Fagen and Walter Becker in this residency in The Entertainment Capital of the World are brilliant and acclaimed musicians who have supported them in recent years, including Jon Herington (guitar), Keith Carlock (drums), Freddie Washington (bass), Jim Beard (keyboards), a four-piece horn section and three backup vocalists.
Jon on guitar and Keith on drums would be voted MVPs if such awards existed. This was going back to the legendary big bands of a previous era, a touring ensemble with virtuosity, versatility and vise-like cohesion. Indeed, Walter described their musicians as the best orchestra they'd ever worked with in their 50-plus-year careers. Truly spellbinding.
Don and Walter have led Steely Dan since 1972 and sold more than 40 million albums. They helped define the soundtrack of the 1970s with hits from seven platinum albums from 1972 to 1980, among them 1977's groundbreaking "Aja." Steely Dan reunited in the early '90s, launching a string of sold-out tours that continue through today.
In 2000, Steely Dan released the multi-Grammy Award-winning (including Album of the Year) "Two Against Nature" and released the acclaimed follow-up, "Everything Must Go," in 2003. Steely Dan was inducted into the Rock and Roll Hall of Fame in 2001. This was a night of beautiful and sensational music for one single reason: This was real.
Only eight shows remain until Steely Dan's short run ends April 29. This is one jazz-rock masterpiece you don't want to miss be you in your 20s or 60s. Steely Dan's "Reelin' in the Chips" really is a case of learning from the best — learning from the masters. They truly deserve to be reelin' in the chips! Our thanks to Erik Kabik for his premiere-night photos.