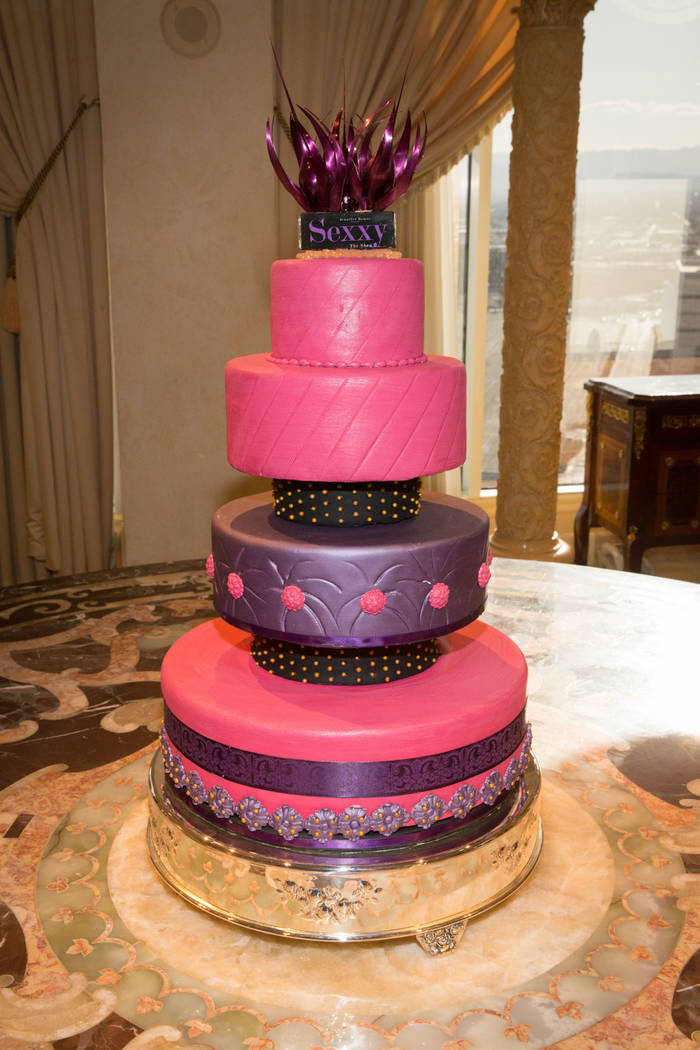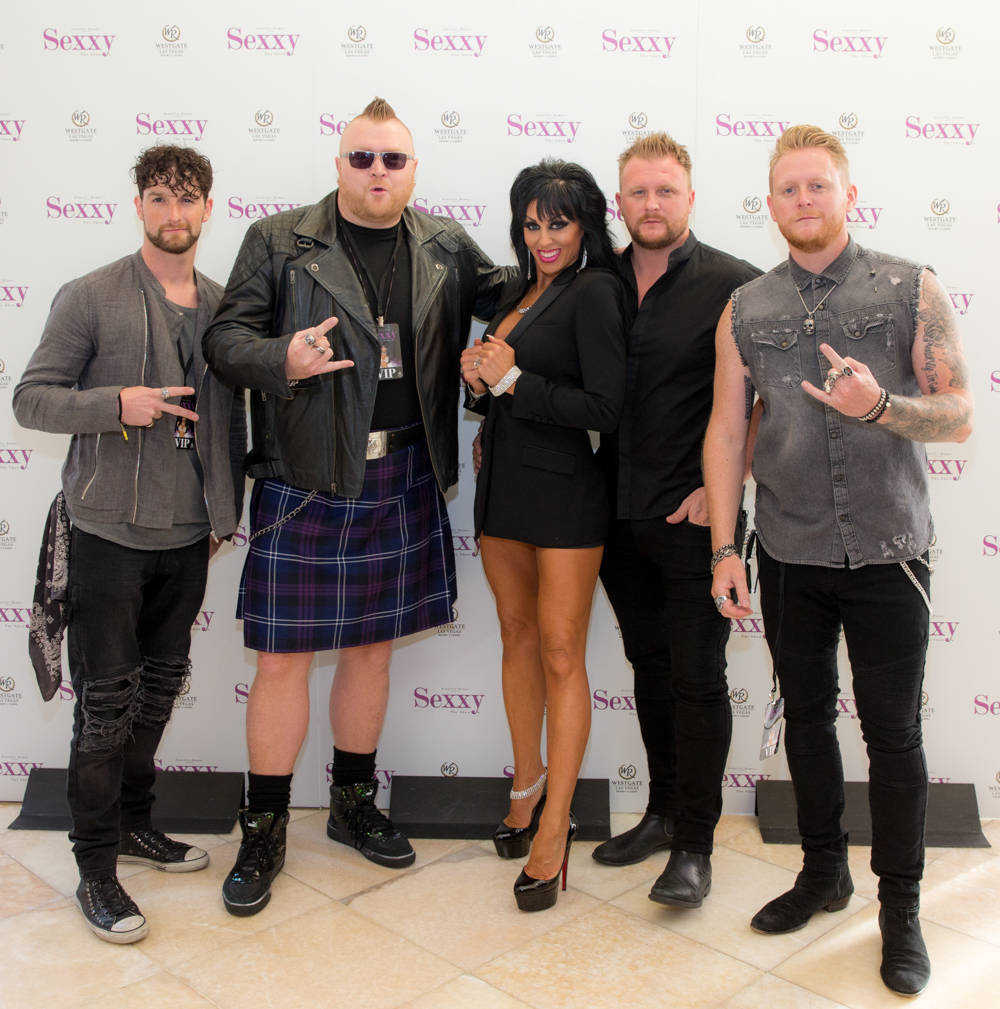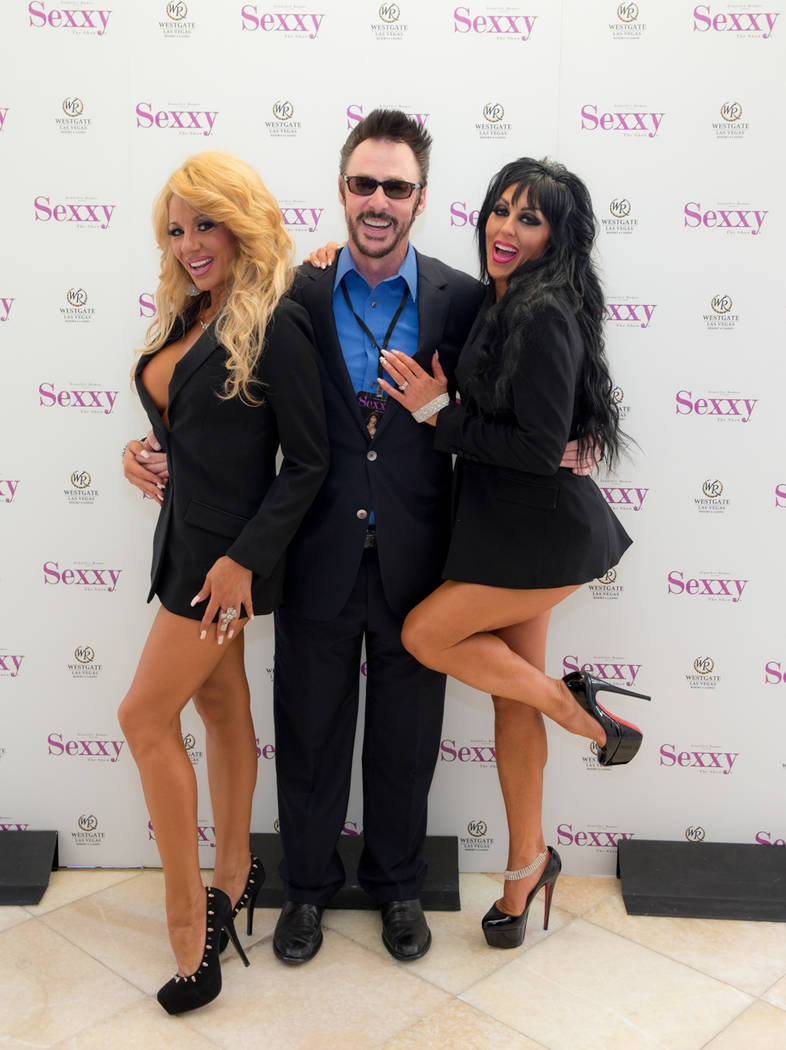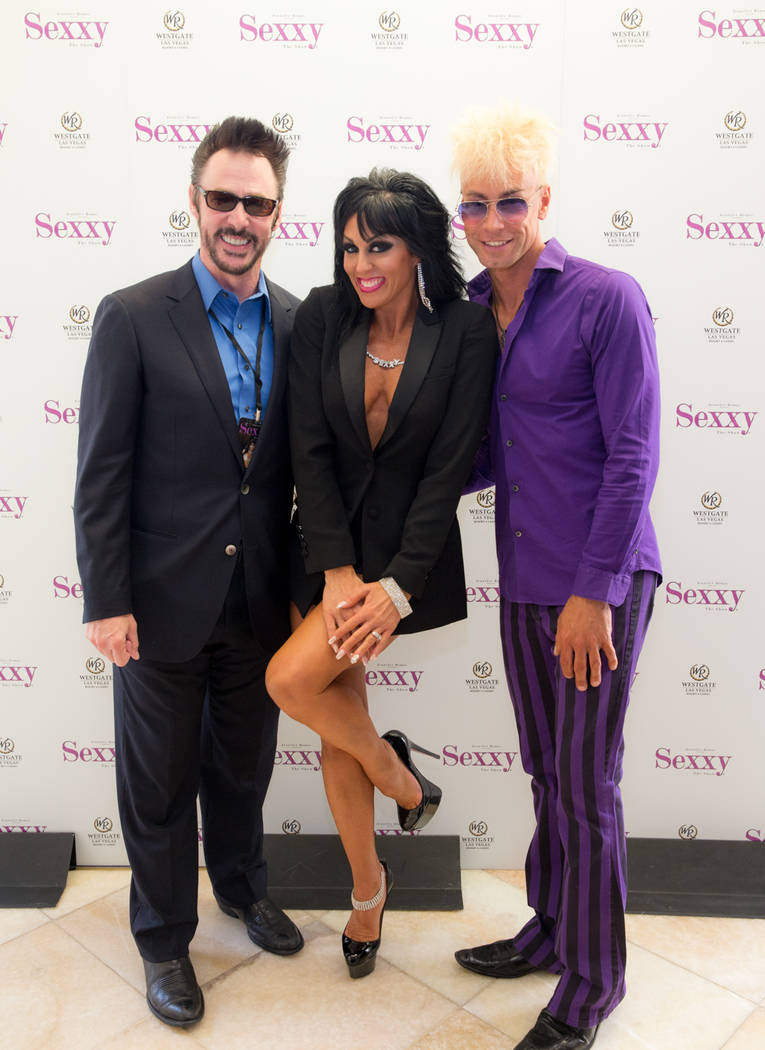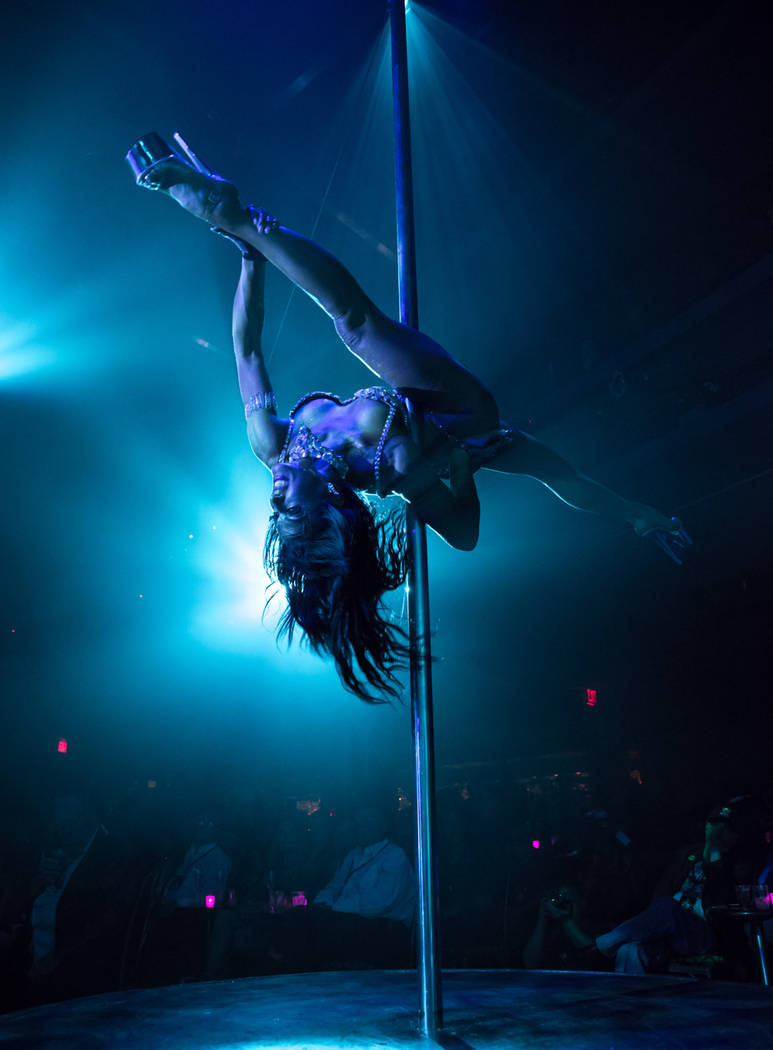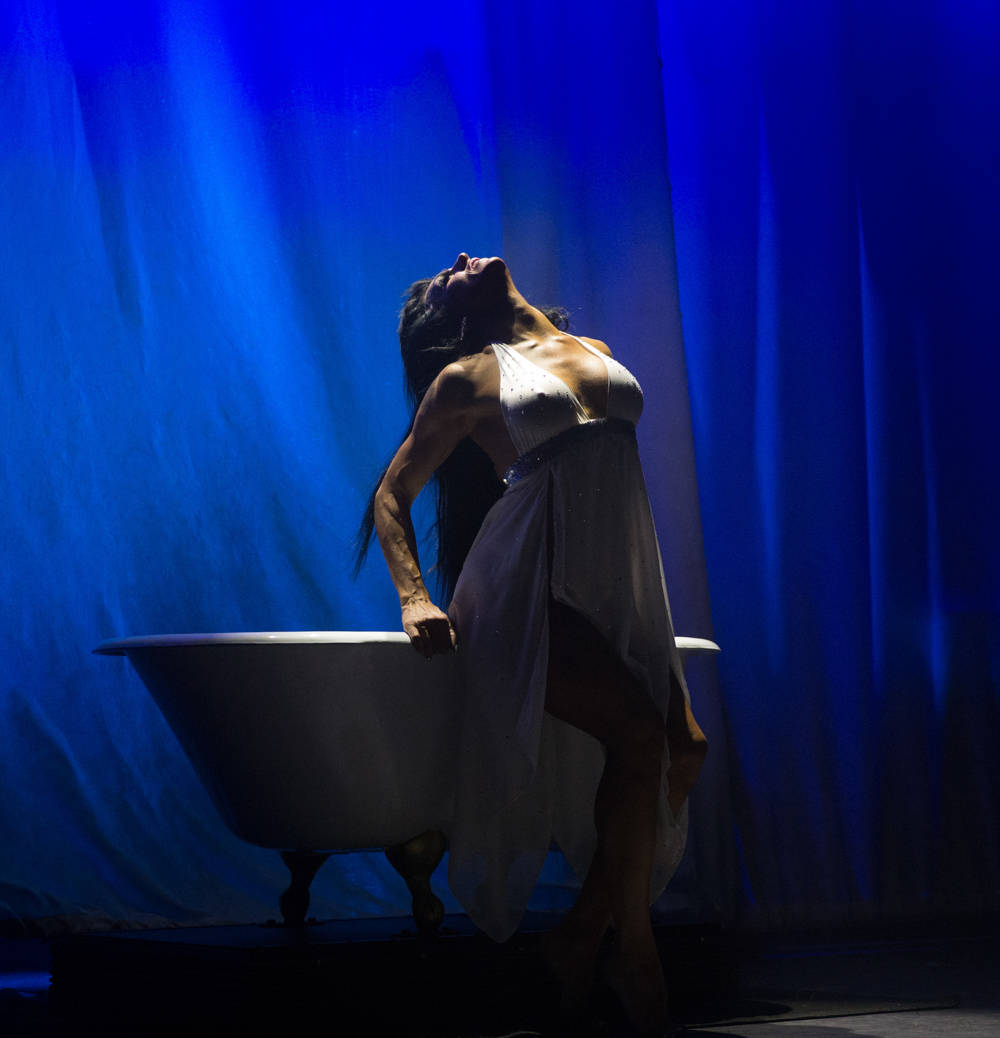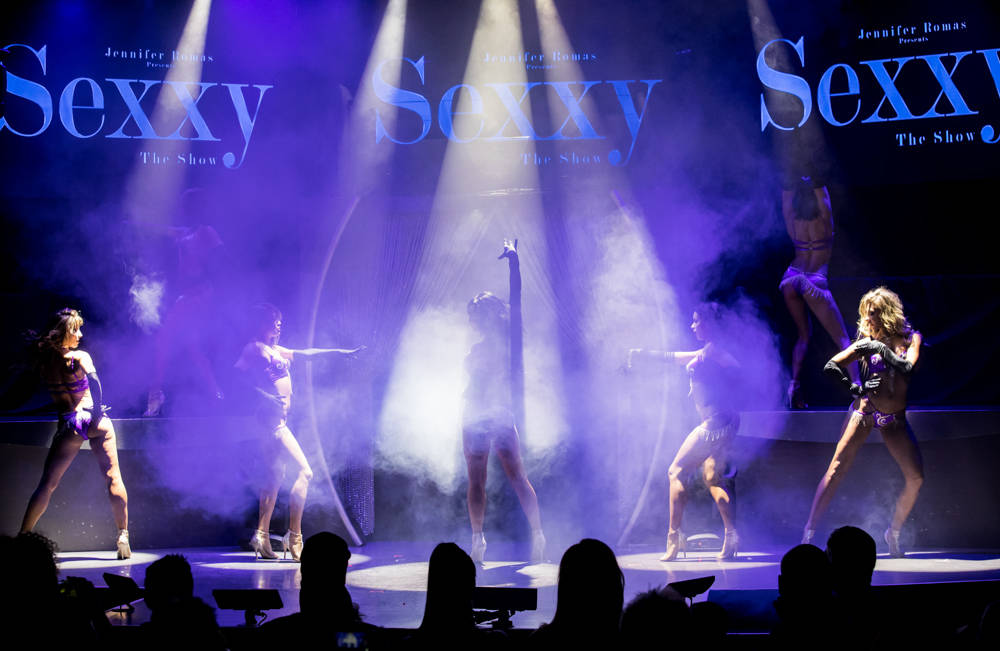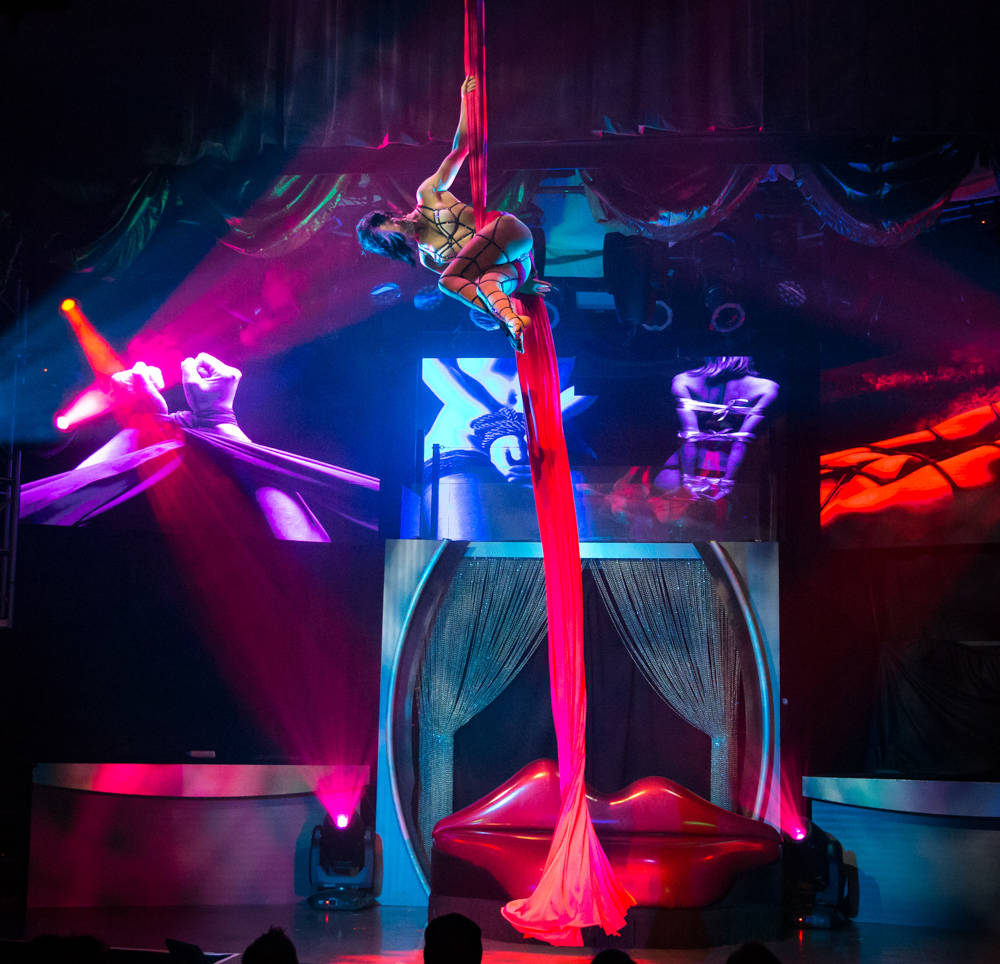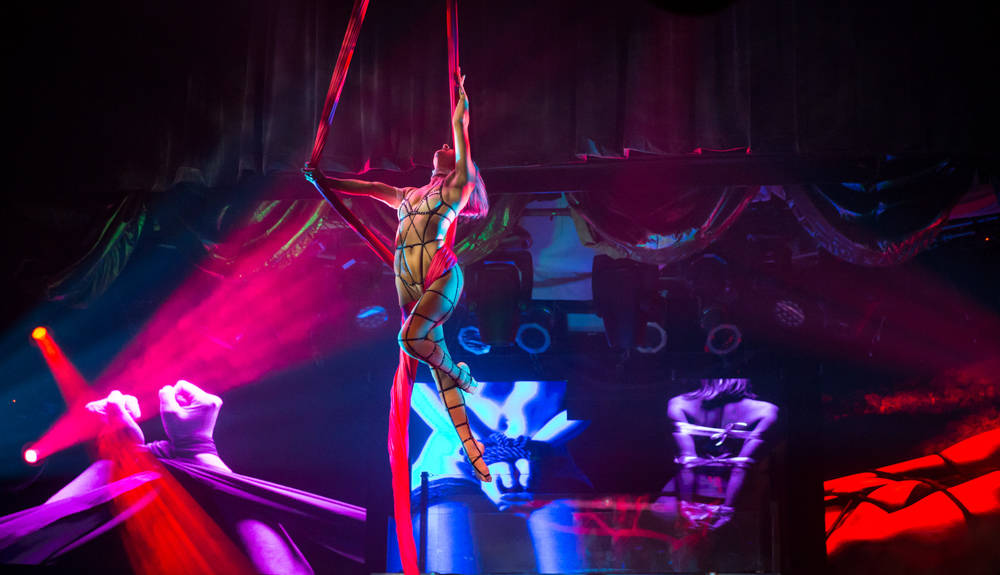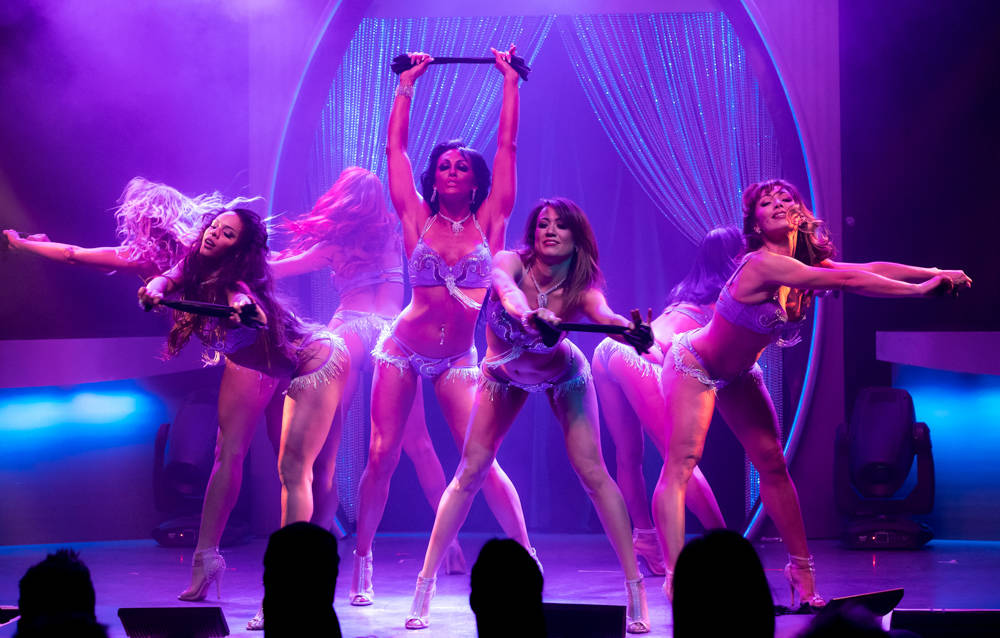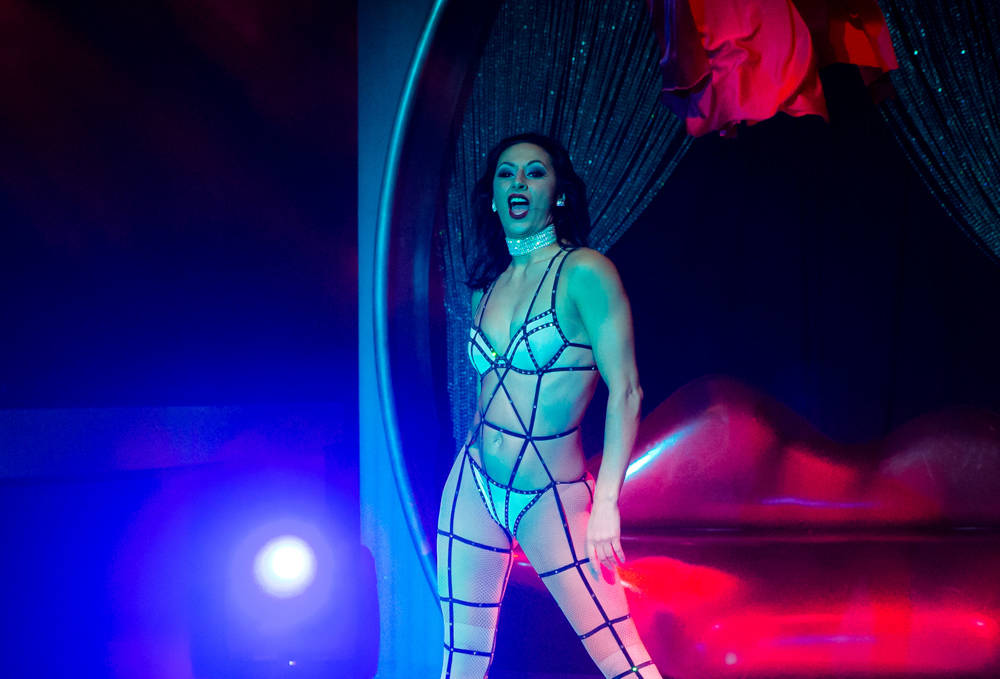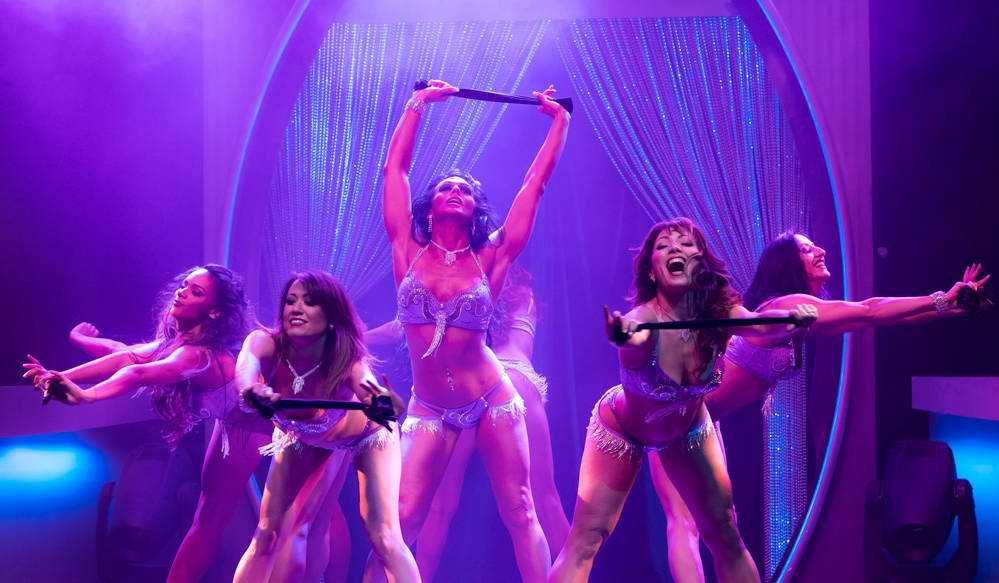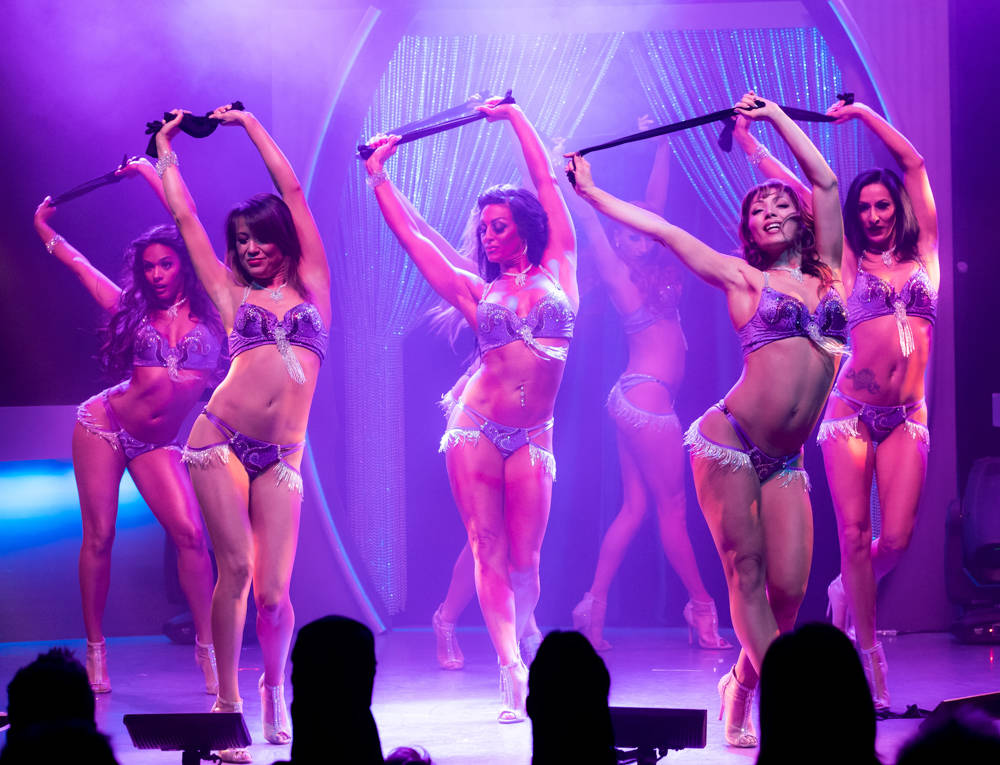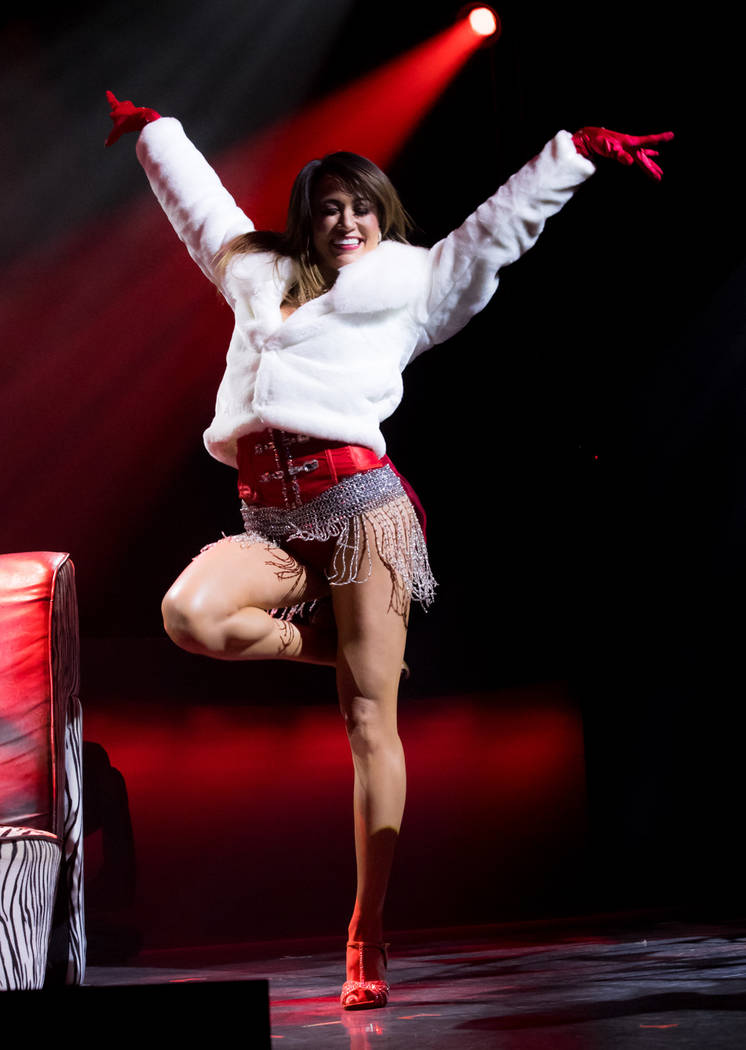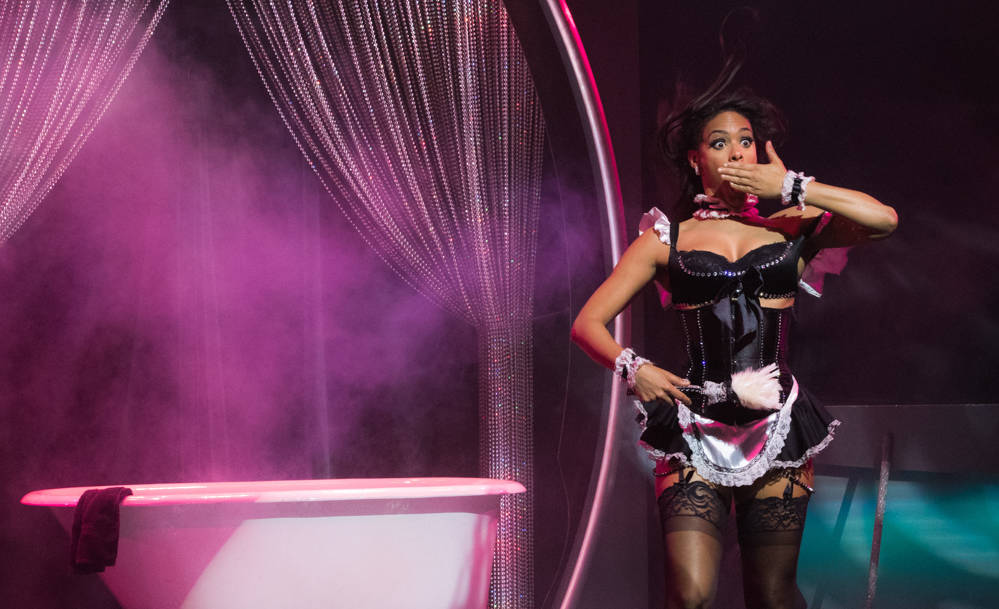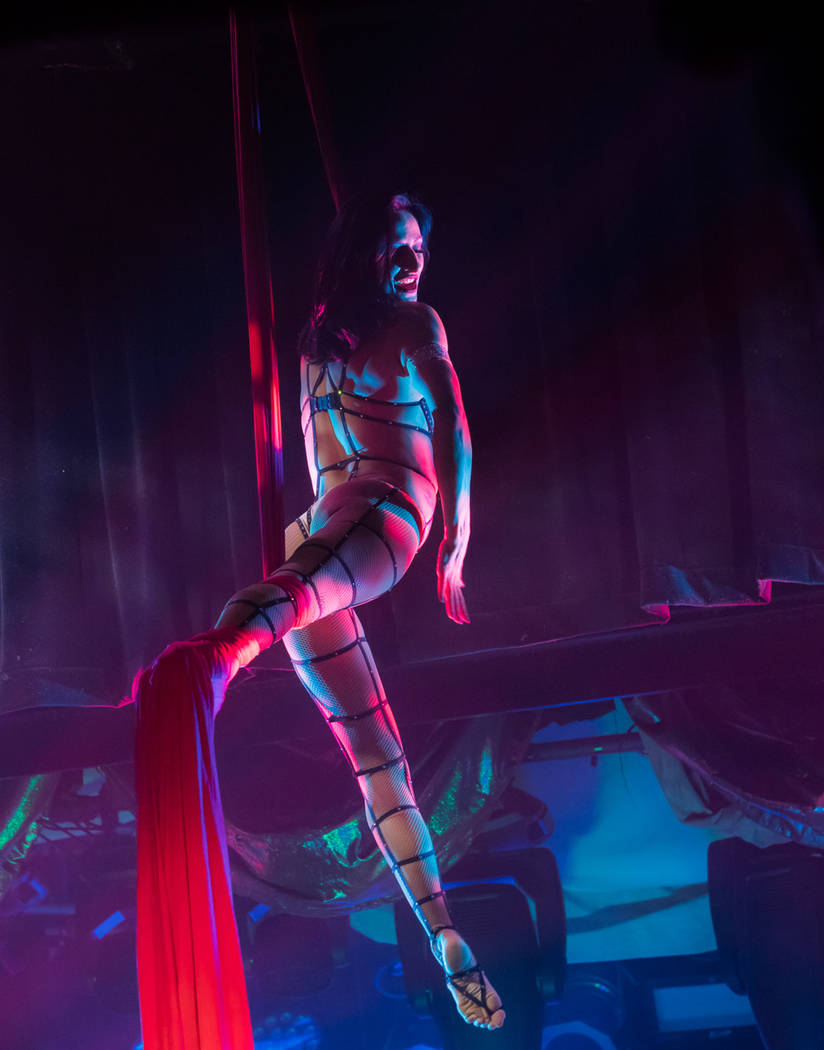 Topless cabaret star Jennifer Romas celebrated her 500th "Sexxy" show at Westgate on Monday night with an all-star turnout of Strip entertainers as she's becoming the face — and body — of the former Elvis Presley property.
Photos of her and the seven other beauties in "Sexxy" are everywhere — on $5 gaming chips, blackjack tables and a "Sexxy" Big 6 wheel. "Sexxy" also has reached its second-year milestone, and Jennifer talked to the audience post-show.
Our thanks to Richard Corey for his YouTube video and to Erik Kabik for all the alluring photos. Guests included Lance Burton, Murray Sawchuck, Doug Leferovich, Lenny Windsor, Zowie Bowie, Jason Tenner and Earl Turner.
The revamped show also helped kick off the new "Summer of Sexxy" promotion at Westgate. Jennifer has added new showgirls, dances, costumes and props to the show that started with only three weeks' notice to get ready for a monthlong experiment. It hasn't had a night off since!
Jennifer, who will unveil "Sexxy" merchandise with bling tops, caps and posters shortly, will host her cast at Modelo Mondays at Playground Pool Party every Monday starting May 22. "Sexxy" is a blast from start to finish as the gorgeous girls scamper in and out of their clothing.
People are still breathless over Jennifer's skills up and down the stripper pole and sliding around a bathtub onstage. Amazing! Singer-host Gabriella Versace gets very sexy and comfortable with her audience and the volunteers she lures seductively onto the stage.
The dancers aren't frightened to leave the stage while still clothed in next-to-nothing to wander through the audience. But it's their onstage antics dressed in little more than see-through, lacy black lingerie that leaves little to the imagination. It's a fabulous feast of flesh and flash.
With a reality-TV show lurking around the corner and an upcoming scholarship program for future entertainers, Jennifer is assured that "Sexxy" will be a buzzword at Westgate for a long time. It has become the most exciting and hottest topless show in town!