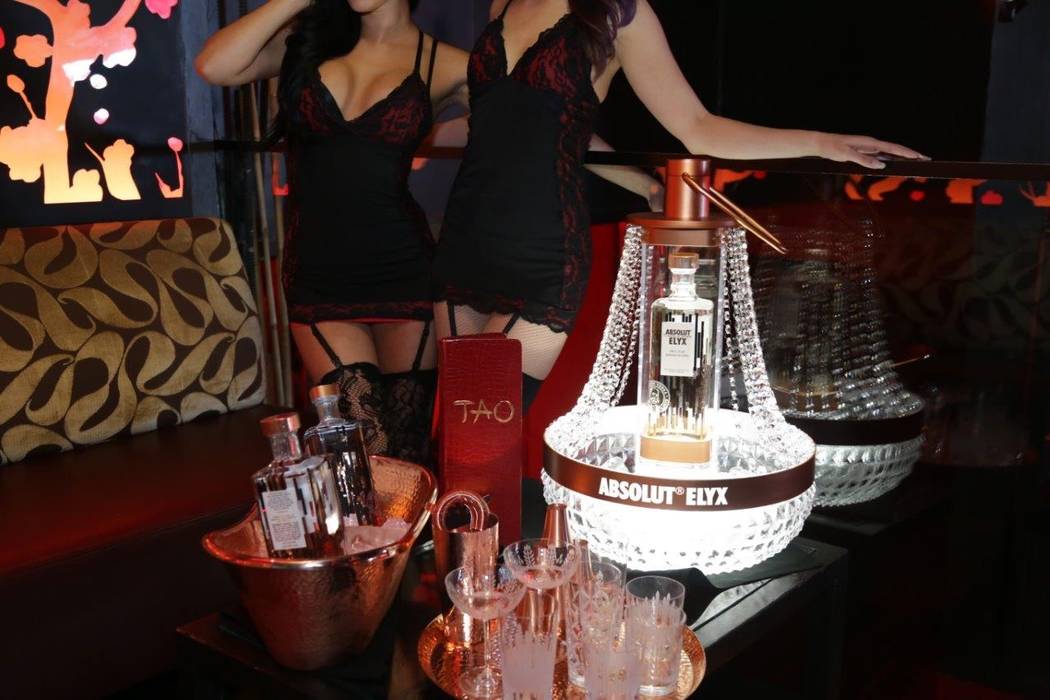 Since its arrival in Las Vegas, the Tao Group has gone from success to success — not just with its flagship restaurant and nightclub at The Venetian and Lavo at the Palazzo but its growth to the Cosmopolitan with Marquee nightclub and the new Beauty & Essex restaurant. In its takeover of the Southwest, the Tao Group also has expanded to Los Angeles with several properties, including the new Dream hotel in Hollywood with a Vegas-styled nightlife that adds the Luchini pizzeria to its lineup.
The Tao restaurant and nightclub at The Venetian became the No. 1 grossing nightlife operation in America. Despite its extraordinary successes, Tao isn't resting and Mike Snedegar, its director of entertainment marketing, has launched its unique V.I.W.E program. Here, Mike tells us in his own words how they juggle the expense of VIP bottle service for guests who don't want to break the bank.
……
In the past years, Las Vegas has seen a shift in visitors as a younger crowd flocks to the city. Millennials are gambling less and going out more. In order to stay at the forefront of the nightlife industry, at TAO Group, we are constantly looking for the next innovative idea and are always brainstorming ways to cater to this generation of budget-conscious individuals who want a more inclusive experience when they visit Las Vegas.
This is where the idea of V.I.W.E. came from, a program that we created at TAO Nightclub for the guest who desires the VIP bottle service experience but doesn't want to break the bank when doing so or doesn't have a large enough group to meet the bottle minimum.
Traditionally, a group of individuals will pay for bottle service so their group can stay together and have their own space for the night. That model has worked since its inception but has been missing a key market of smaller, economical parties. Smaller groups of people typically skip bottle service because of the cost and larger groups can get overwhelmed with splitting the bill multiple ways. However, at TAO Group, we believe it is time to expand our options for guests and grow with the times.
Last November, I attended the digital symposium — The Culture Salons — which shared data about younger Las Vegas club-goers. The stats showed that the traditional table minimum methods were not preferred by millennials but the cost-sharing model such as Uber Pool was something this generation was comfortable with. Deriving inspiration from the Airbnb and Uber/Lyft concepts of the world where sharing brings cost benefits, we created V.I.W.E.
Guests are able to purchase tickets online or at the venue to a communal bottle service area comprised of several tables at $50 for women and $100 for men, plus tax and gratuity inside the main room of TAO Nightclub. For a fraction of traditional bottle service costs, guests can enjoy Champagne, vodka and tequila at shared tables within designated areas of the club. Liquor brands include Absolut Elyx vodka, Avion Silver tequila and Campo Viejo sparkling wine.
Not only is this a great way for individuals to save money while still having a high-end experience, but it's the perfect way to meet others. The idea is to create a party within a party as people come together for a night out in Las Vegas. This concept also creates an inviting environment for the individual traveling alone such as people in town for business.
We launched the program April 27 at TAO Nightclub and we've seen a tremendous response. We have seen the numbers rise on a weekly basis slowly over time since its start and we are happy to offer our guests another way to experience being a VIP in Vegas.