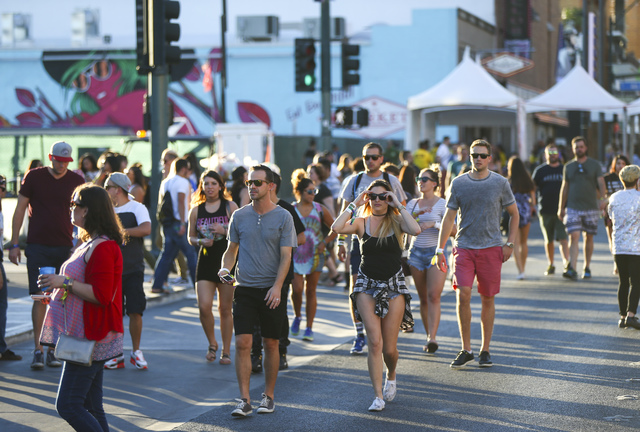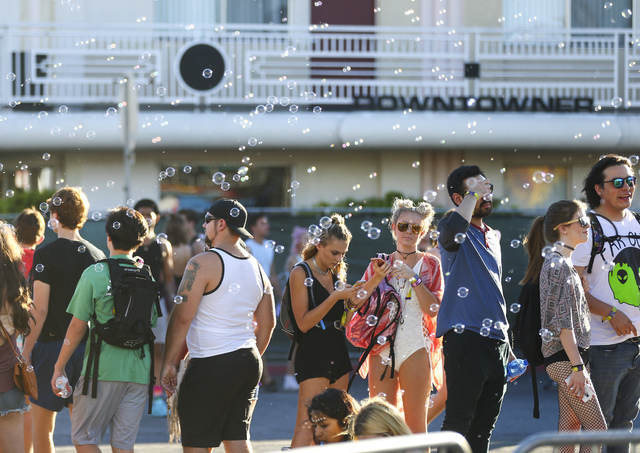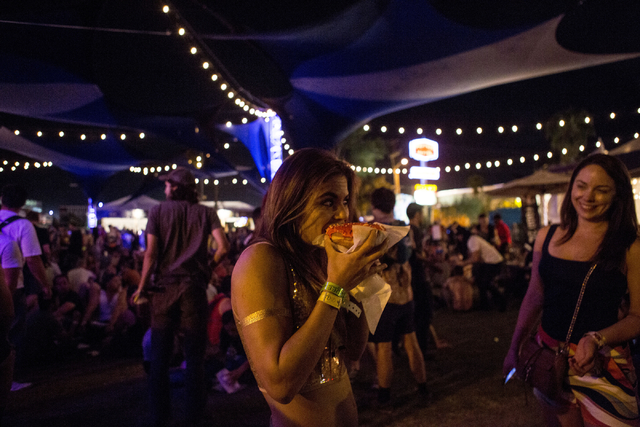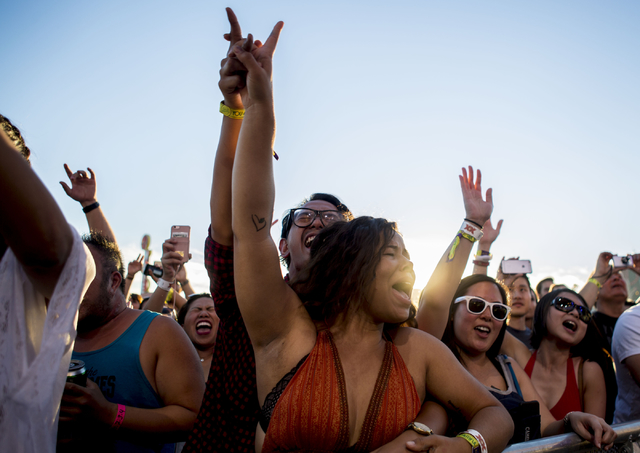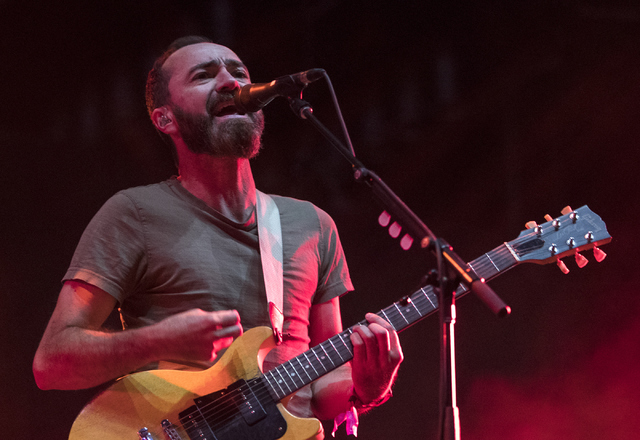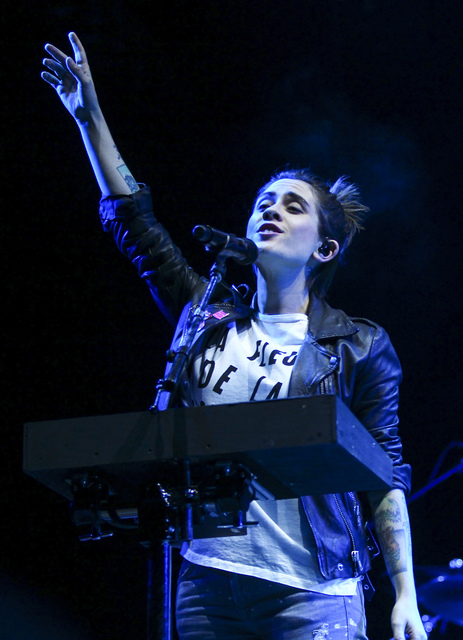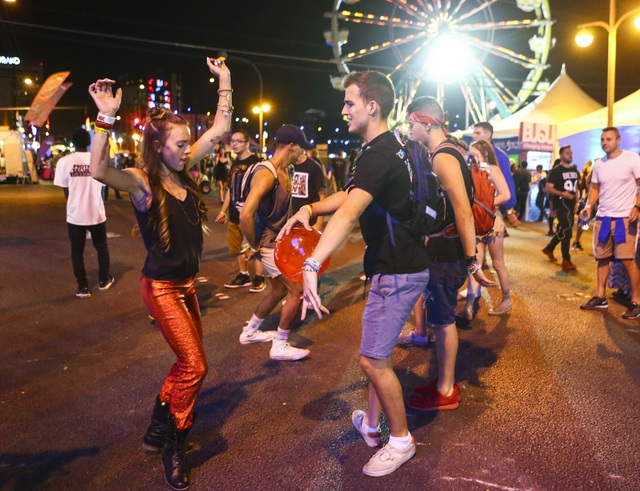 His words mirror the luminance of the sun shining through his fourth-floor office window.
A year ago, they may have been a bit more cloud-covered.
Justin Weniger, CEO of Life is Beautiful, is reflecting on just how pivotal the 2016 edition of the three-day music and arts festival was.
"Last year was a make-or-break year," he acknowledges. "I'm fine with saying that."
Entering its fourth go-round, the fest needed to take another step toward sustainability — a significant one — or else Life is Beautiful faced the ugly reality of an uncertain future.
"We had to really take some chances where we could," Weniger explains. "We said, 'Look, we don't have money to throw at problems. We have to be smart about this.' "
This meant attempting to put together what Weniger characterizes as a more "balanceable" lineup, meaning there would still be big-name headliners, but the idea was to avoid making LiB top-heavy with a handful of budget-straining superstar acts and spread the money around more evenly. The goal was to build a more consistently solid lineup with a healthy amount of up-and-coming acts and performers graduating to festival-headlining status for the first time, such as rapper J. Cole.
"It was a marked change in direction from being about, 'OK, who's our headliner? Who's our top line?' " Weniger says.
It worked: Attendance continued to increase, topping 137,000 for the weekend, and the event pumped more than $43 million into the local economy, a 25 percent increase from the previous year, according to a study conducted by R&R Research. Those factors, combined with the novelty and convenience of a fest held in an urban setting, helped LiB recently earn Festival of the Year honors from Pollstar, the concert industry's leading trade publication.
Now, the fest is benefiting from a banner 2016.
Weniger says this year's lineup is almost complete — he notes that they booked some acts right up to the weeks leading up to the event previously — and that the Life is Beautiful's profile has risen considerably among national booking agents.
"We're getting a lot more interest from people; it's on people's radars," he says. "There's people who want to route their tours around Life is Beautiful now. It's not us being subjected to a one-off or (bands) who happen to be on the West Coast at that time and feel like playing a show."
Life is Beautiful isn't yet turning a profit — "We're still making investments into this thing," Weniger says — and the costs of closing 18 square blocks downtown and bringing in 180,000 square feet of sod remain substantial.
But the fest is making inroads with a new kind of audience, starter families where Mom and Dad bring the kids during the day, drop 'em off at night and return for the later performers. To further cater to this crowd, which Weniger says is becoming a substantial portion of the LiB's draw, children younger than 6 will get in free this year.
If it all goes Weniger's way, LiB will continue to grow right along with those kids.
"I think it's perceived as a major music festival now," he says. "We're in a really good spot."
Contact Jason Bracelin at jbracelin@reviewjournal.com or 702-383-0476. Follow @JasonBracelin on Twitter.
RELATED
Life is Beautiful opening day brings feel-good vibes to downtown Vegas
How to get free stuff at Life is Beautiful
Life Is Beautiful, but not for everyone — PHOTOS