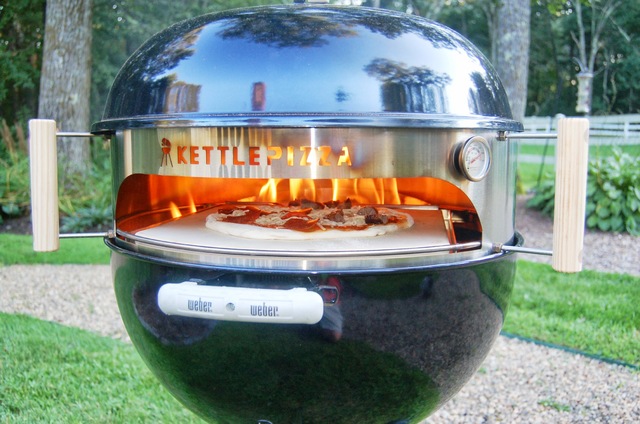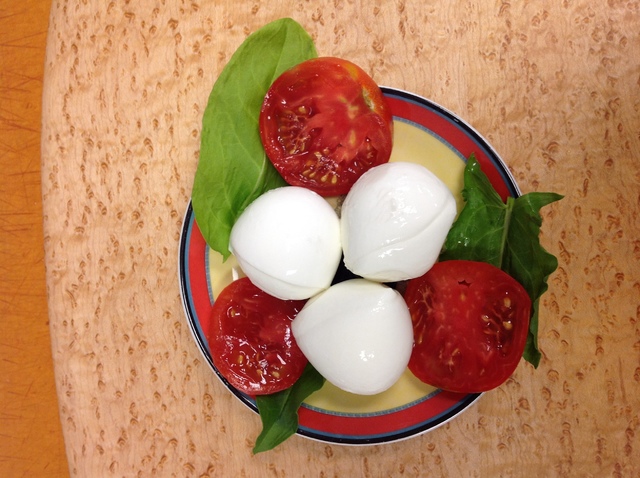 If your goal is pizzeria-quality pies but you don't want to invest in a big-bucks pizza oven, the KettlePro may be for you. No less an authority than America's Test Kitchen has recommended this insert for a standard kettle grill, which heats to as much as 750 degrees for the most crisp pizza crusts. Various models are available; the KettlePizza Oven-Pro 22, which got the ATK nod, is $299.95 at kettlepizza.com.
Then again, some pizza-lovers don't want to do pizza at all if they can't go big, in which case the Ultra C40 wood-fired pizza oven may be just the thing. It's from Bella Outdoor Living, made of stainless steel with ceramic insulation and a built-in thermometer, and it's on wheels so you can take your pizza show on the road, sort of. It's $4,195 at bellaoutdoorliving.com.
To ensure your dough has the right flavor and texture, consider special flours imported from Italy. One kilo (2.2 pounds) of Granoro 00 flour is $3.99 at Siena Italian Deli, 9500 W. Sahara Ave. Other choices are Anna 00, $3.99 for a kilo; Caputo 00, $2.99 a pound; the very-hard-to-find Manitoba 0, $2.99 a pound; or Quattro Stagione, which is what Siena uses, $2.29 a pound.
You wouldn't want to use supermarket mozzarella on your hand-wrought pizza, would you? Instead, try the mozzarella di bufala at Valley Cheese and Wine, 1570 W. Horizon Ridge Parkway in Henderson. No, it's not from Buffalo, New York; it's Delta brand, imported from Italy and made with the milk of domestic water buffalo. Valley owner Bob Howald said it has a very nuanced, milky flavor, and melts beautifully. It's $13.99 for 8 ounces.
Cut that pizza into eight pieces — or six "if you're not that hungry" — and give it a neat professional look with the Bialetti Rocking Pizza Cutter. It's stainless-steel, dishwasher strength and 14 inches long, and you can use it for vegetables, too. It's $10.99 at select Bed Bath and Beyond stores or at www.bedbathbeyond.com.