5 spots in Las Vegas to celebrate National Hamburger Day on Saturday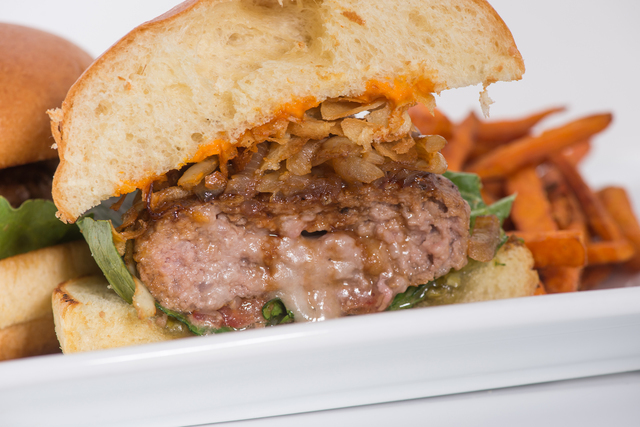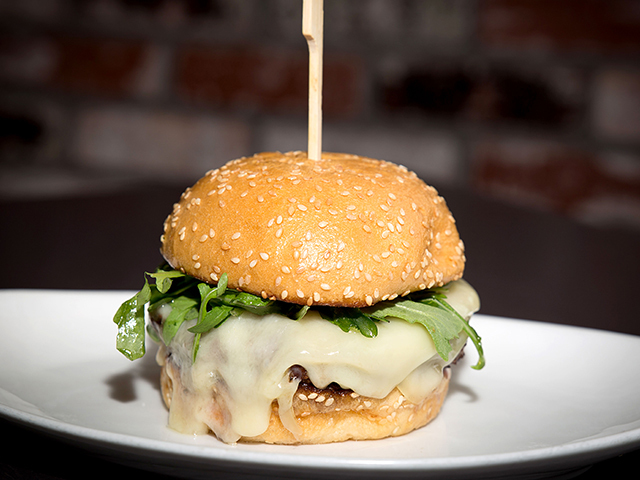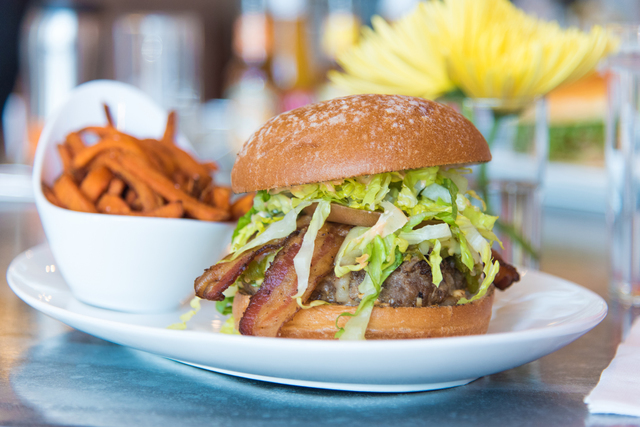 The Cure
Distill and Remedy's
A blend of beef and pork is stuffed with Fontina cheese and topped with soy-marinated onions, jalapeno jelly and fried parsnips, $10.50 — but anybody with "ham" or "burger" in their name can get a free burger Saturday.
Atomic! Burger
Hard Rock Cafe
Part of the Hard Rock Cafe's World Burger Tour, the Atomic! Burger has an incendiary topping of beer-battered peppers, pepperjack cheese, garlic-chipotle ketchup and chipotle mayo, plus caramelized onions and sauteed mushrooms, $18.95, through June 30.
The BP Burger
The Blind Pig
The Blind Pig adds its special touches of Gruyere, bacon, arugula and garlic aioli, $11.99.
Green chili cheeseburger
DW Bistro
This New Mexican-style burger is topped with jack cheese, jalapeno bacon and heirloom tomatoes, $16.
Glutton Burger
Glutton
One of the restaurant's signature items (with nearly 4,000 sold since April 2015), it's topped with house-made American cheese and bread-and-butter pickles, $14.
If you have suggestions for On the Menu, please contact Heidi Knapp Rinella at Hrinella@reviewjournal.com. Find more of her stories at www.reviewjournal.com and follow @HKRinella on Twitter.