5 spots in Las Vegas to enjoy National Salad Month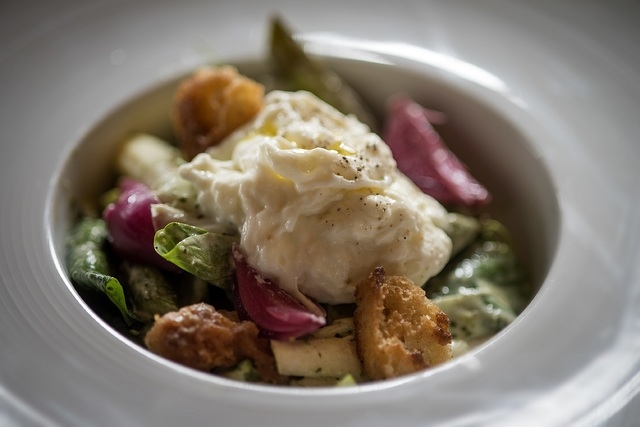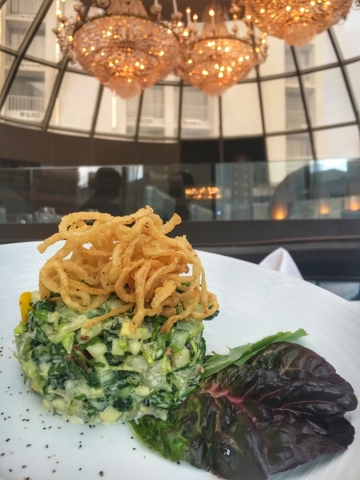 Oscar's Chopped Salad
Oscar's Beef, Booze and Broads, Plaza
Chopped romaine is tossed with avocado, tomato, candied pecans, cucumber, zucchini, squash and pink-peppercorn ranch dressing and topped with onion strings, $11.
Asparagus and burrata salad
Carson Kitchen
Fresh asparagus is topped with cream-filled burrata and tossed with Green Goddess dressing and beef-fat croutons, $11.
Watermelon salad
Alder &Birch, The Orleans
Fresh chunks of watermelon are topped with crumbled goat cheese, extra-virgin olive oil and sea salt, $7.
Seafood Cobb Salad
Brigg's Oyster Co., Suncoast
Shrimp and crab are tossed with bacon, avocado, egg, tomato and blue cheese, $16.
The Bizness
Bronze Cafe, The Center and The Market
Finely cut kale massaged with house-made lemon vinaigrette is topped with curried quinoa, spiced chickpeas, roasted beets, shredded carrots, avocado and hemp hearts, $11.95.
If you have suggestions for On the Menu, please contact Heidi Knapp Rinella at Hrinella@reviewjournal.com. Find more of her stories at www.reviewjournal.com and follow @HKRinella on Twitter.