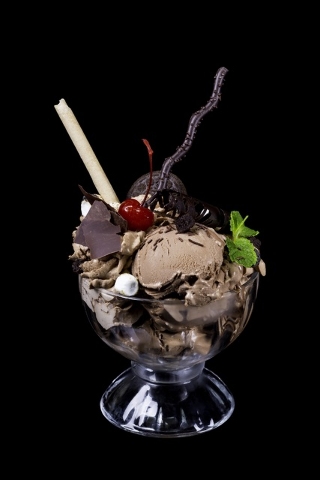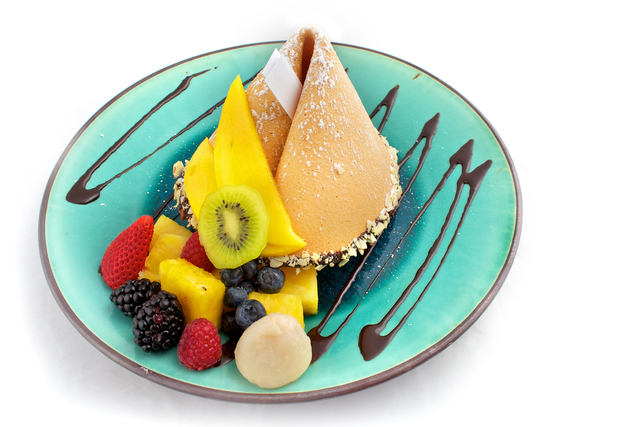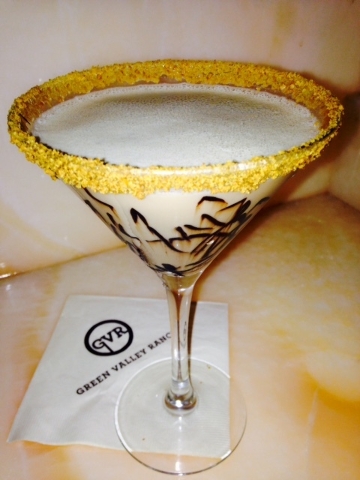 Fleur
Jardin, Encore
Layers of soft chocolate sponge cake are baked, trimmed to fit a custom flower-pot-shaped mold and layered with dark chocolate mousse, then finished with terracotta-colored cocoa butter spray, chocolate cookie crumbs and edible pansies, $16.
Hexx Cocktail
Hexx, Paris Las Vegas
Paying homage to the cacao beans used to create Hexx's bean-to-bar artisanal chocolate, it's a blend of Stolichnaya Vanil, Tempus Fugit Dark Cacao, Luxardo Angioletto and cream, $14.
To Die For Chocolate
Cafe 6, Palms Place
If death by chocolate seems like a pretty good idea to you, consider this melange of chocolate ice cream, frozen brownie bites, toasted marshmallows and Nutella sauce, $9.95.
Giant Fortune Cookie
Tao, The Venetian
We don't know about good fortune, but good eating is ensured with this cookie filled with white and dark chocolate mousse and served with fresh fruit, $12.
German Chocolate Martini
Hank's Fine Steaks and Martinis, Green Valley Ranch
One of 10 chocolate martinis served at the restaurant, it's a mix of Godiva dark liqueur, Godiva white liqueur, Malibu rum, butterscotch liqueur and cream with a graham cracker-crusted rim, $16; half off from 4 p.m. to 7 p.m. daily.