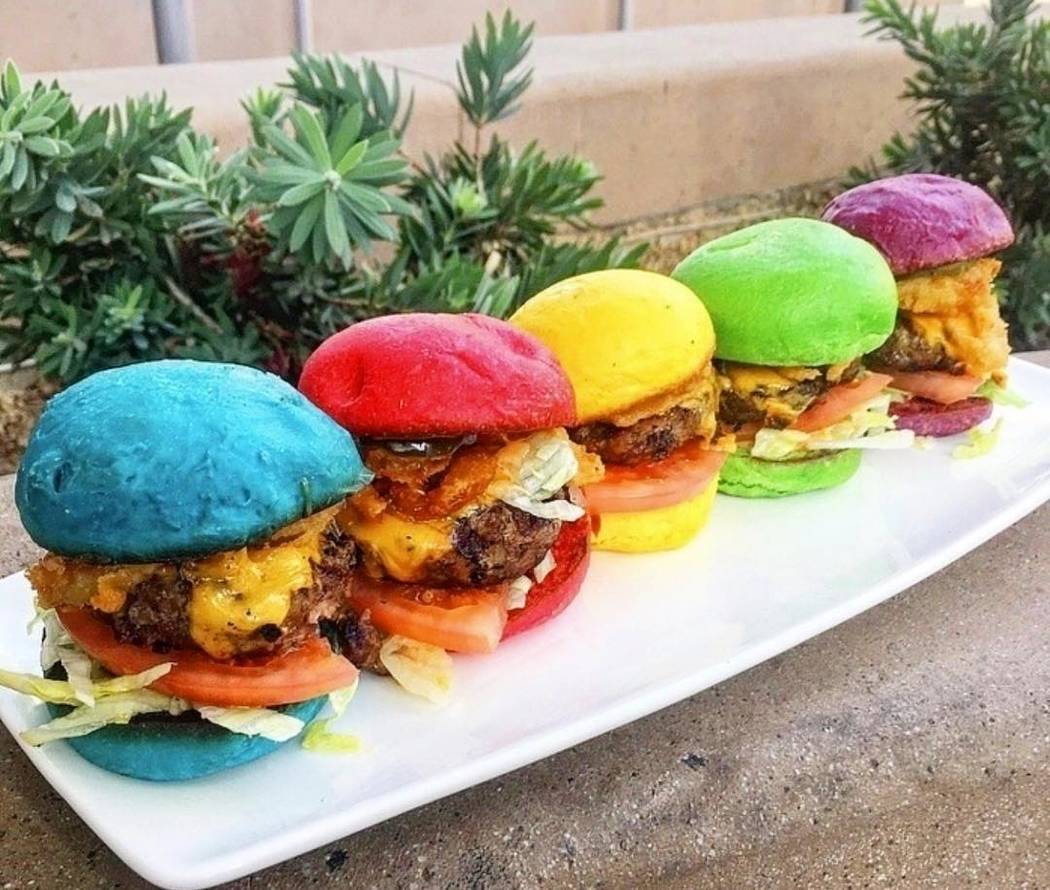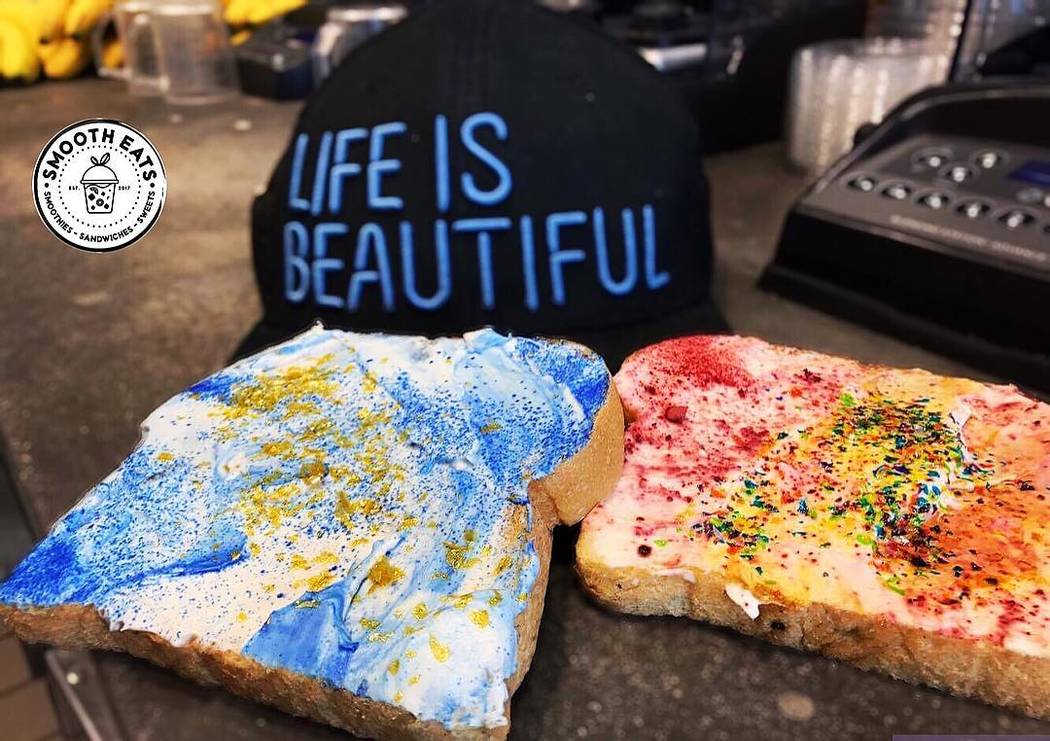 Las Vegas will become ever more vibrant this Friday when Pride weekend takes over. Get in the spirit with toasts, sliders and juices that span every color of the rainbow.
Rainbow Sliders
Sugar Factory's classic mini burgers are served on colorful buns with American cheese, crispy onions and signature sauce. They're $24 for 5 and served with a Sugar Factory duck to take home.
3200 Las Vegas Blvd. South, #1240
Mermaid and Unicorn Toast
The downtown eatery Smooth Eats' expanded menu includes a variety of colorful and fantastical toasts. Mermaid toast is topped with vegan cream cheese, Blue Majik Spirulina, Moringa and edible gold flakes. Unicorn toast is $9 and topped with vegan cream cheese, Blue Majik Spirulina, beetroot powder, turmeric powder and rainbow flakes.
124 S. 6th St., #160
Rainbow Latte
Sambalatte Torrefazione debuted the rainbow latte ahead of Pride last year. Created by barista/manager/technician Mason Salisbury at the company's location at the Monte Carlo, it can be made with any of the shop's hot drinks, as long as cold milk is used. It's $6.22 for a regular latte with no extra flavor, and also is available at Sambalatte's shops in Boca Park and at 6555 S. Jones Blvd.
750 S. Rampart Blvd., #9
Rainbow Grilled Cheese
Fiddlestix puts a colorful spin on the classic grilled cheese. The rainbow grilled cheese is stuffed with melted mozzarella cheese, a spectrum of food coloring and is topped with sprinkles and served with fries for $9.
217 Las Vegas Blvd. North
Black Rice Bowl
Eat healthy with every color of the rainbow. Panacea's $14 forbidden black rice bowl is made with braised greens, pickled ginger, pickled mushroom, avocado, cherry tomato, green onions, sweet potato, agrodolce red onions, pickled red cabbage, turnips, trilogy herbs, shaved carrots, radish and pea shoots.
750 S. Rampart Blvd.
Juice and nut milk
Sip your way through the rainbow with a spectrum of juices and nut milks from House of Alchemy. Flavors include Lady Lavender nut milk and Golden Karot juice. Juices and milks are served bottled for $11.50.
4245 S. Grand Canyon Drive
Contact Janna Karel at jkarel@reviewjournal.com. Follow @jannainprogress on Twitter.