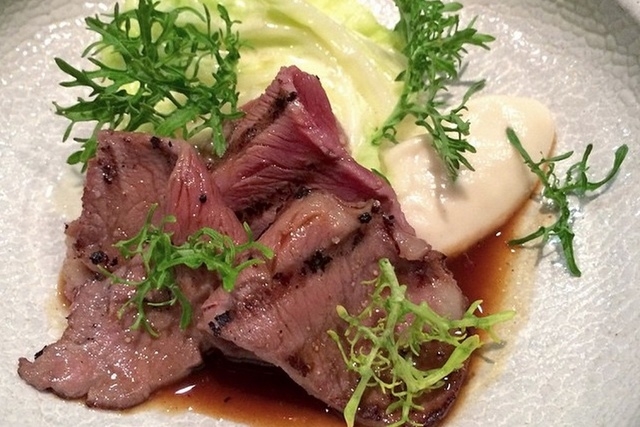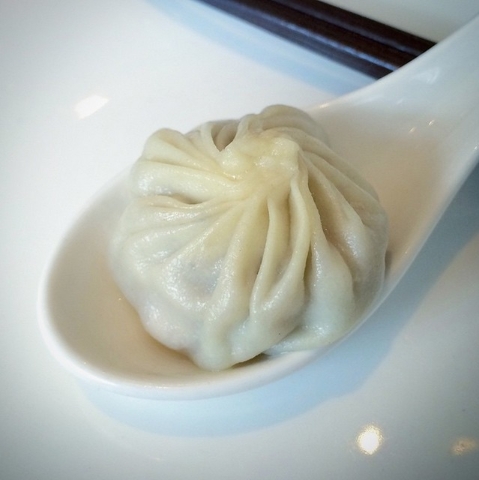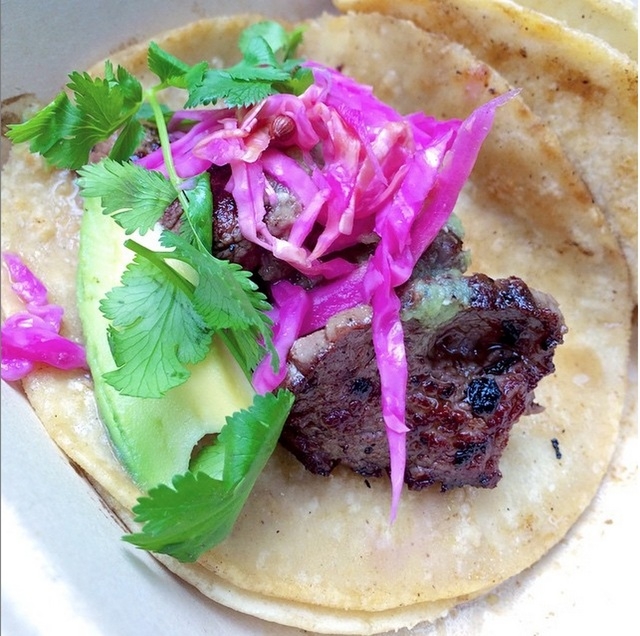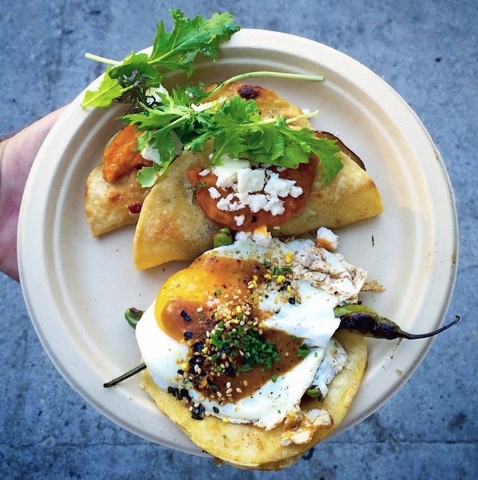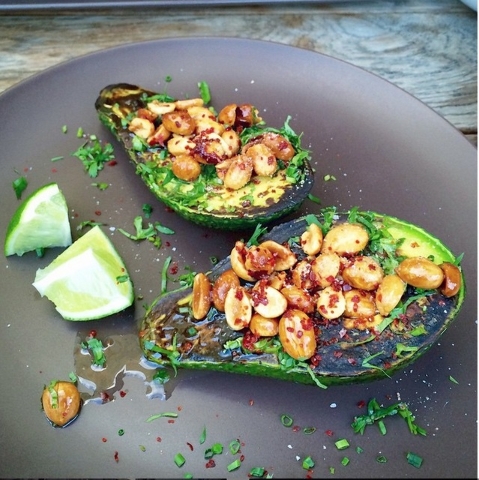 Las Vegas, destination that it is, plays host to many incredible restaurants. From high-end steakhouses like Carnevino to off-strip treasures like Lotus of Siam, no one would argue that the city lacks either variety or quality.
That said, Las Vegans itching for a taste of somewhere new are only a short drive from another Western food haven: Los Angeles. Far more than avocados and quinoa, California cuisine has a breadth and depth that one has to taste to believe. So, if you want to see what the Golden Coast has to offer, make sure to stop at these choice locations.
SUSHI NISHI-YA
1712 Victory Blvd, Glendale, CA 91201
The sheer overabundance of great sushi in Los Angeles can be daunting. High-quality Omakase (chef's choice) style restaurants can be found all over the city, waiting to leave bellies fatter and wallets thinner. Big-name operations like Nobu or Nozawa can often overshadow the rest, but one of the best lies just off the beaten path in Burbank. For almost a decade, Chef Nishi has been the only one working behind the counter of his small, eponymous restaurant.
Serving only sushi (not cut rolls), Nishi-Ya is known for perfect bites like a duo of smoked and fresh salmon nigiri and the best blue-crab hand-roll in the city. Perhaps most incredible is that the small space, unlike most restaurants in LA, is rarely full. Get to the counter here before the rest of the world catches on.
GUERRILLA TACOS
Chef Wes Avila is not your ordinary taquero. A Los Angeles native, Chef Avila honed his skills in France with Alain Ducasse after graduating from culinary school, and worked at some of LA's finest eateries. Much like the chef himself, the Guerrilla Tacos food truck is a bit out of the ordinary.
Although traditional Mexican dishes like pork shoulder pozole (a hominy stew) and fresh tamales make occasional appearances, most of the dishes show Chef Avila's worldly influence. Think fresh, whole sardines fried a la plancha, sweet potato and feta tacos, or farmers market quesadillas with foie gras and black truffles. Far from your normal taco experience, Guerrilla Tacos are more akin to plated dishes on tortillas.
Details on the trucks location and menu (which changes daily) can be found on their Facebook page and website, so keep an eye out.
TROIS MEC
716 Highland Ave, Los Angeles, CA 90038
Many will recognize Chef Ludo Lefebvre from his time as a judge on ABC's The Taste, but this chef is much more than another talking head. After gaining fame for his pop-up series LudoBites, Chef Lefebvre opened his first restaurant Trois Mec to international acclaim. Serving his unique brand of fine dining, the Burgundy native curates an internationally-inspired menu five nights a week.
Look for unique dishes like BBQ duck with cherries and salty yogurt or Tomato with dried shrimp and cocktail sauce. Unlike most restaurants, Trois Mec does not take reservations. Instead, one must visit their website every other Friday and purchase a ticket for dinner. This might be strange, but anyone who gets to sit at the counter and watch the kitchen in action is in for quite a show.
DIN TAI FUNG
The Americana at Brand, 171 Caruso Ave, Glendale, CA 91210
In truth, it is not hard to find xiao long bao (soup dumplings) around LA. Many small dumpling houses from Koreatown to the San Gabriel valley serve the piping hot, delicately-wrapped delights. What is also true, however, is that one must be willing to wait for the very best XLB.
Din Tai Fung, an award winning Taiwanese chain, migrated to select locations in the US, and now serves up expertly-folded XLB at multiple locations in Los Angeles and Orange County. Thin, almost translucent dough surrounds rich pork and a soupy broth — a composition that necessitates one-bite eating.
Wait times can be brutal, over an hour and a half at times, so hit up the location at the Americana at Brand, a new mall in Glendale, and shop while you wait for your table.
TACO MARIA
3313 Hyland Ave, Costa Mesa, CA 92626
The kitchen at Taco Maria is helmed by Carlos Salgado, the sweet-turned-savory cook who was just named one of Food & Wine magazine's Best New Chefs for 2015. Tacos are served on Tuesday, while the rest of the week is reserved for a set tasting menu that blends traditional Mexican dishes with modern flavors.
Searingly-spicy aguachile (similar to ceviche), abalone stew, and rich rib-eye cap all make appearances on the seasonal menu. Just fifteen minutes from Disneyland and ten from the beach, Taco Maria is a perfect pit-stop for anyone making the journey south of LA.
CHOSUN GALBEE
3330 West Olympic Boulevard, Los Angeles, CA 90019
Much like dumpling houses, there are a great number of Korean BBQ spots in Los Angeles. Prices range from shockingly cheap all-you-can-eat to pricier, wagyu-slinging operations. A trip to LA is a time to splurge, so head to Chosun Galbee, a sleek, modern, vine-covered restaurant in the heart of Koreatown.
The grill-it-yourself aspect of Korean BBQ is perfect for groups, and the assorted banchan (appetizers) like kimchi and potatoes are fun to taste and pass around. The short ribs for which the restaurant is named have even been featured on Food Network's Best Thing I Ever Ate. Waits can be a little bit long, but there is plenty to see and do in this vibrant area of town.
CONNIE & TED'S
8171 Santa Monica Blvd, West Hollywood, CA 90046
No list of LA eateries is complete without fresh seafood. Connie & Ted's, a relatively recent entry to the LA dining scene, is unique in that it imbues West Hollywood with the soul of the East Coast. Lobster rolls, raw oysters, and the best clam chowder in the city are served aside playful cocktails that anchors the restaurant in the city around it.
In truth, it's no surprise that the food at Connie & Ted's is so incredible. Head Chef Michael Cimarusti also runs the kitchen at LA's acclaimed providence, a two-Michelin starred restaurant just a few minutes away. Decidedly more casual, Connie & Ted's feels like an oasis of good vibes in the heart of bustling Hollywood. Sit back with a drink and enjoy people watching from the restaurant's patio.
SIDECAR DONUTS
270 E 17th St #18, Costa Mesa, CA 92627
Most doughnut shops get busy in the morning. Few, however, are busy all day long. Sidecar Doughnuts is one of those select few. The seasonal menu changes regularly to showcase the highest quality ingredients, and lines run out the door all day long as people clamor for their unique flavors.
One of the most popular is their playfully-titled "green eggs and ham", a sweet/savory doughnut stuffed with Benton's ham, a poached egg, and rich basil hollandaise. Part of Sidecar's 24/7 success is that they cook doughnuts fresh all through the day to ensure that each batch is sold warm.
Pick up a dozen for the drive home to Vegas to cap off an incredible trip.
Chase Kroesche is a freelance food writer, musician and host of CREATEcast podcast. Find him on Twitter: @chasekmusic