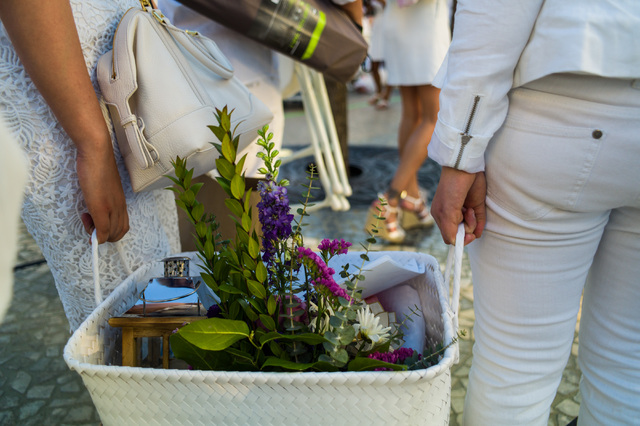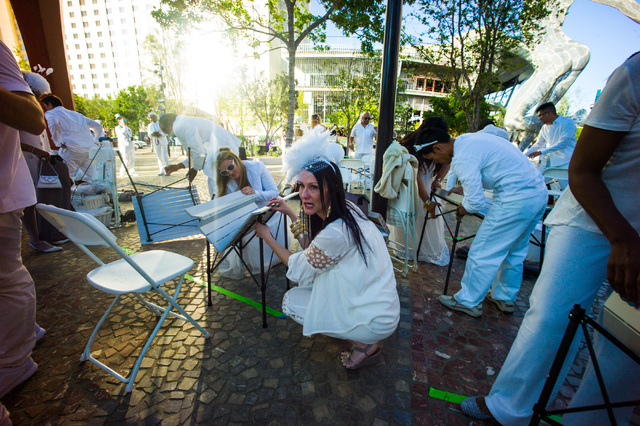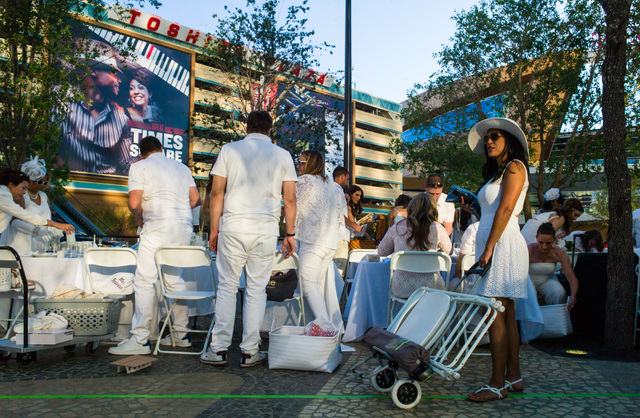 They're baaaack. Diner en Blanc, the secret-group-dinner phenomenon that originated in Paris and has expanded around the world, plans a return to Las Vegas on Oct. 8. Where? The location will, as always, remain secret until participants arrive at marshalling areas. Guests will need to bring their own table (square, foldable, between 28 and 32 inches) with white tablecloth, white chairs and a picnic basket "comprising fine food" with "proper" stemware and white dinnerware.
And their own non-alcoholic beverages; for white wine and Champagne, because of county laws, they'll need to buy it at the Diner en Blanc e-store (beer and cocktail lovers are out of luck). And wear white, head to toe, "no ivory, no off-white and no beige."
And, because the event is rain or shine, a white or transparent raincoat, poncho or umbrella. And they'll need to take everything (including leftovers and litter) when they leave.
Sound like your kind of event? Last year, 1,000 people attended. Registration ($80 per couple) is open to those who attended last year, after which people referred by those who attended last year are eligible, with those on the waiting list last. You can't attend alone. And once you register, you're committed. For registration or to get on the waiting list, visit lasvegas.dinerenblanc.com.
Where's the 'party'?
Related
Here's why everyone at The Park was wearing white last night — PHOTOS