Celebrate National French Fry Day with deals and free fries
Updated July 13, 2018 - 1:13 pm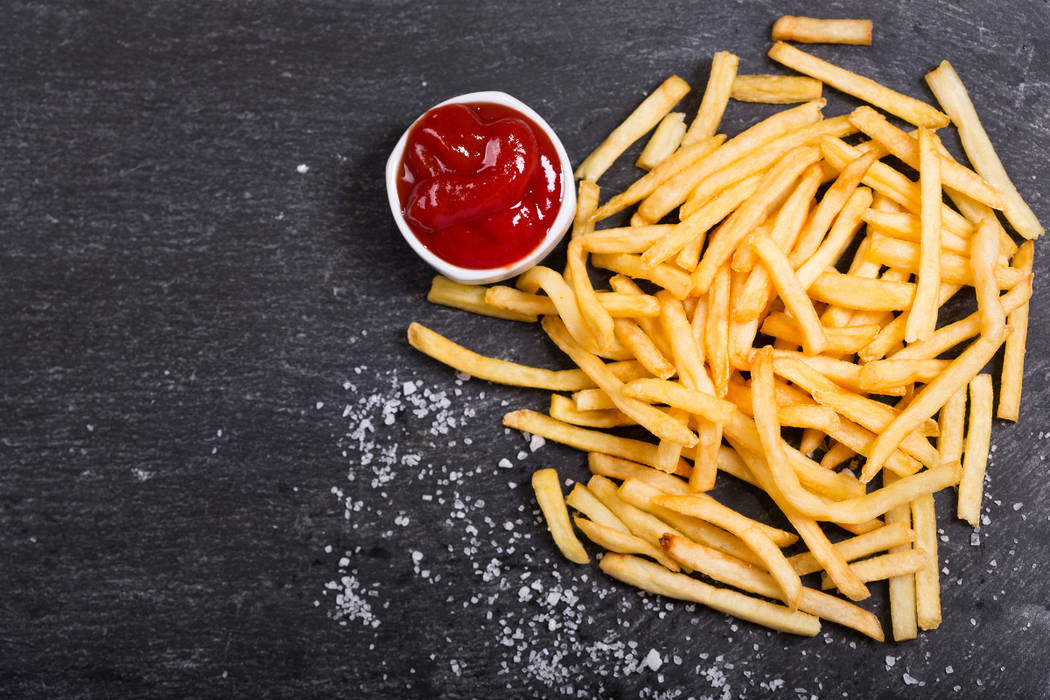 Pommes frites, chips, french fries — the average American eats about 30 pounds of french fries every year. On July 13, 2018, National French Fry Day, American retailers celebrate this sensational snack with opportunities for fry lovers to get free french fries or cheap fry deals at many locations around the country.
From waffle fries to garlic parmesan fries to crinkle fries all the way to loaded chili cheese fries, you can celebrate National Fry Day at your favorite fast-food restaurants and other dining locations.
Where to Find National French Fry Day Deals
No matter what type of french fries you prefer, you can get them for cheap on and around July 13 for National French Fry Day 2018 from these restaurants:
Burger King
Pick two cheeseburgers, a small drink and a small order of fries, all for $3.79.
Manny & Olga's Pizza: Use coupon code AB12 to unlock two 8-inch subs, two sodas and two french fries for $17.99.
Checkers
Sign up to be a Flavorhood member and receive a coupon for a free large fry with any purchase at participating locations.
Chickie's and Pete's
Celebrate French Fry Day with $1 crabfries, with proceeds going to the Fraternal Order of Police Survivors Fund.
Chili's
Five of the 11 $7 lunch combos at Chili's are served with a side of fries at no additional cost.
Church's Chicken
You can get an order of two biscuits, five-piece legs and thighs and two regular sides of fries for $6 with coupon code 3018, valid through July 31.
Coast Packing Company
Tweet about the #BeefTallowFrenchFries for the chance to win french fry-shaped jewelry.
The Counter
Register for its rewards program and automatically get free shoestring or sweet potatoes fries.
Culver's
When you purchase a single burger, make it a Snackpak and get a free small crinkle fries and small drink.
Dairy Queen
Fries and a 21 oz. drink are included when you buy one of Dairy Queen's $5 lunch options.
Hardee's
Sign up for its email news and coupons, and you will immediately receive a coupon for a small fry and beverage with the purchase of a 1/3 lb. Thickburger.
HopCat
Become part of the CatPack rewards program and receive a free order of Crack Fries whenever you come in and order food, as well as a complimentary birthday meal.
Jack in the Box
The Sauced and Loaded Fries are available for $3 and can even be delivered right to your doorstep with DoorDash.
KFC
For $5, you can purchase a Crispy Colonel sandwich, a chocolate chip cookie sandwich, a medium drink and a side of potato wedges.
McDonald's
McDonald's french fries are free every Friday with a $1 purchase on the McD app. You can also access McDonald's coupons when you register for their exclusive deals.
Meatheads
Bottomless fries are $2 only on July 13.
New York Fries
By becoming a Fry Society Aficionado and pre-loading $25 onto your card, you will get a free poutine — even if you load less than $25, you can still receive free regular fries on your birthday.
Red Robin
Munch on free Bottomless Steak Fries when you order a $6.99 burger.
Wingstop
Earn a free order of fries — and a gift on your birthday — when you sign up for The Club through Wingstop.
Yard House
When you sign up for this restaurant's EClub, an immediate $5 reward is loaded onto your account, which you can then use to enjoy some truffle fries or sweet potato fries.
Find the best french fries — or at least, your favorite — at a discount on July 13 so you don't miss the chance to celebrate National Fry Day with all your friends and without hurting your budget.
Popular Fast Food French Fries Put to the Test
What These Fast Food Favorites Will Cost You Around the World
The Most Expensive Fast Food Items Only Cost This Much