DW Bistro's move to Gramercy brings more mature menu
Updated June 11, 2017 - 4:17 pm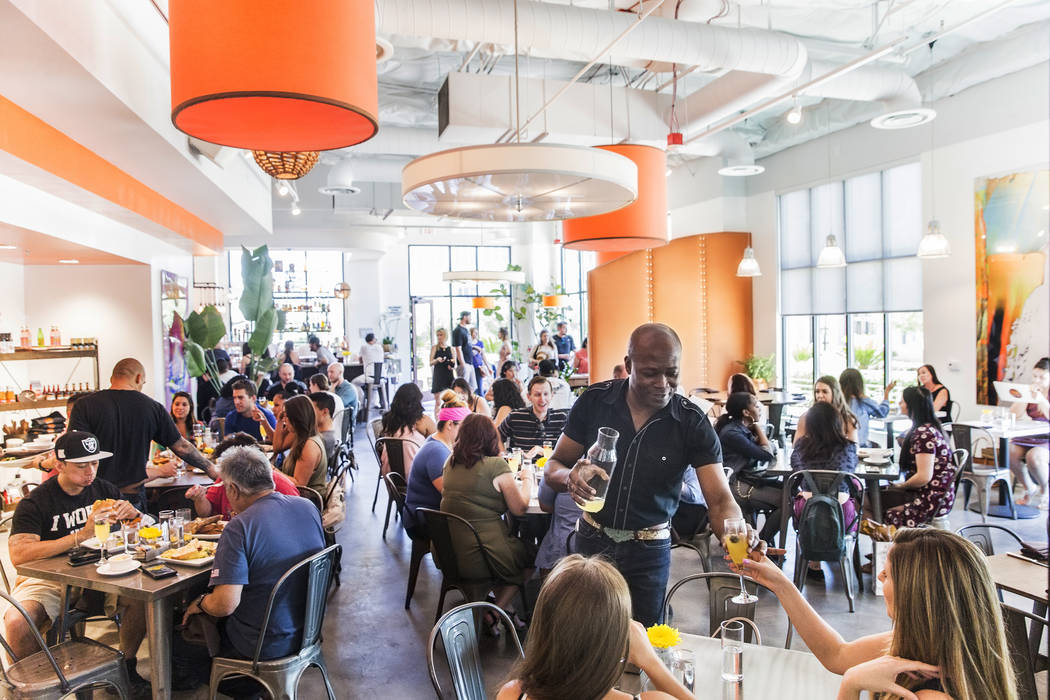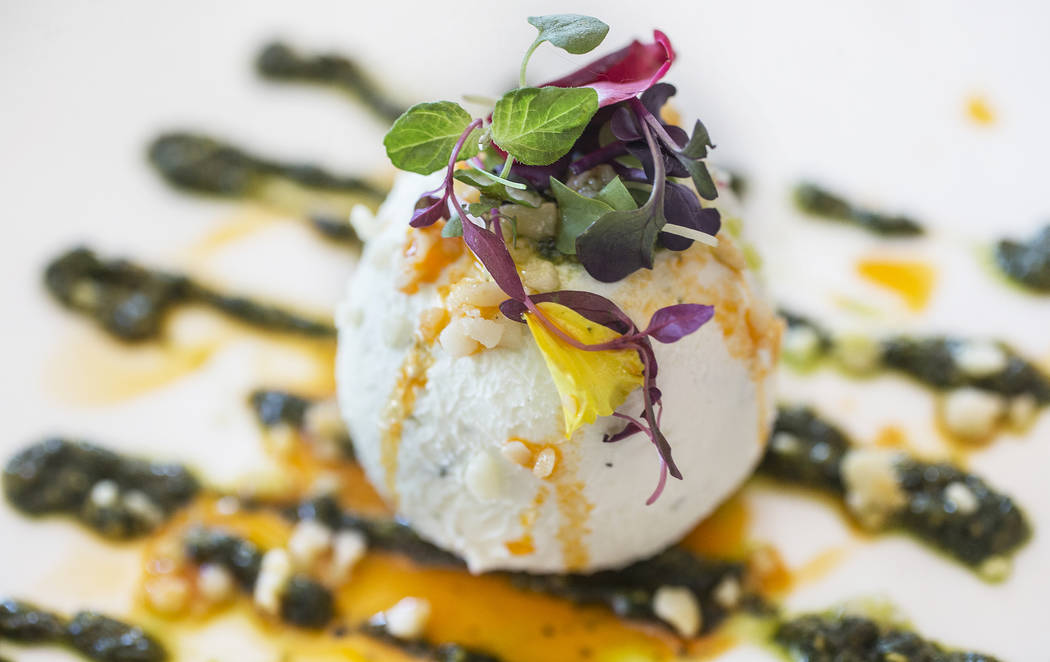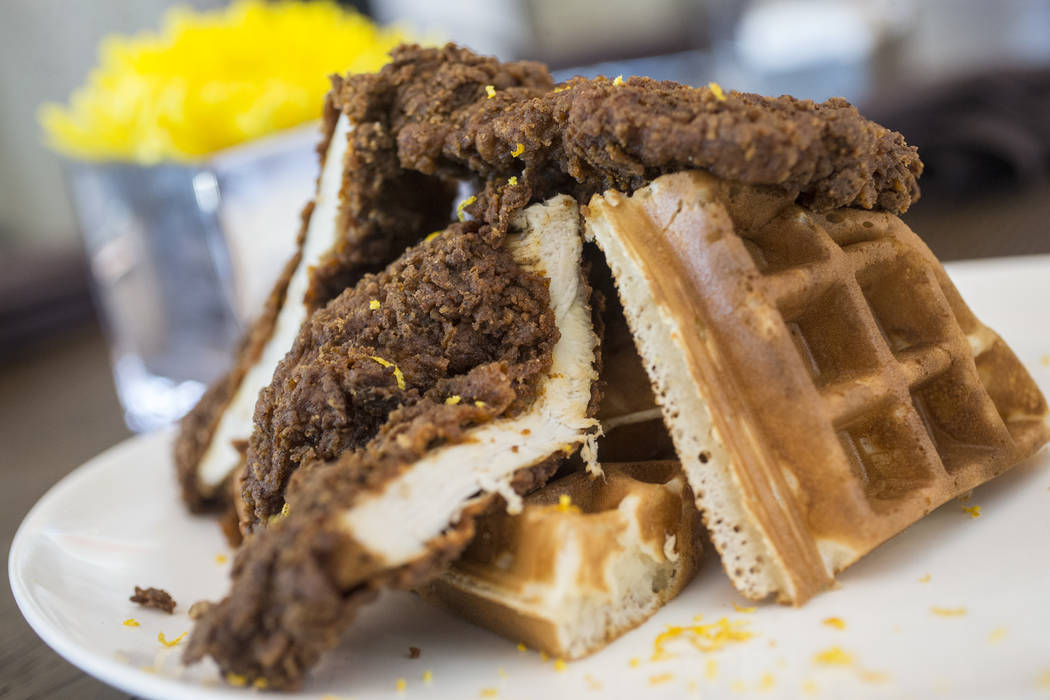 DW Bistro may have been founded on the strength of Dalton Wilson's pesto torte, but seven years later, his food has moved well past it.
Bistro lore has it that when Wilson brought the torte to parties in his pre-restaurant days, it was such a hit friends urged him to go commercial. He and Bryce Krausman did just that when they opened their restaurant on Fort Apache Road in 2010. Last November, they moved operations to The Gramercy, the renewed mixed-use project on Russell Road near the 215 Beltway.
Krausman has described the new spot as having more of a gastropub feel and indeed it does, with metal chairs, glazed concrete floors, broad windows and orange accents. But its most notable aspect is the expansive, comfortably and tastefully furnished al fresco area in The Gramercy's public square, complete with huge offset umbrellas, wooden wing-backed chairs and wicker seating.
That area is most in demand during DW's weekend brunch, but it's also a good place for lunch and dinner. If you can't dine in the islands, fantasizing about it here might be the next best thing.
The food exudes an island feel, too. Wilson hails from Jamaica, and Jamaican fusion has long flavored his menus. But as bold flavors have become more widely accepted that influence has grown, to great advantage.
Jamaican Tostones ($10), patties of twice-cooked green plantains are a Latin American standard, but these starters get new life from Wilson's juicy, deeply flavored and slightly spicy jerk pork and avocado tomatillo salsa that evokes spring flavor as well as color.
The jerk seasoning in the DW Fried Chicken ($22) is far more spicy. Two breast fillets with crisp surfaces but gratifyingly moist interiors are complimented by sides of nicely textured cornbread and garlicky sauteed spinach.
Jamaican Chicken Curry Soup ($7) was umami in a bowl, an alchemic blend with a warmth welcome even on a toasty day. There was some fire here, too, courtesy of New Mexican green chiles and jalapeno.
And, of course, the pesto torte ($13), remains much as it's always been — the earthy, even gamy flavor of the cheese offset by the bright assertiveness of classic pesto and chile oil. Equally delicious are the crisp buttery crostini and sheets of lavash with melted cheese it comes with.
It's still a laudable dish; the fact that it seems to pale by comparison with other DW Bistro specialties only puts a point on how the restaurant, and its chef, have matured as it has prospered.
Las Vegas Review-Journal restaurant reviews are done anonymously at Review-Journal expense. Contact Heidi Knapp Rinella at Hrinella@reviewjournal.com or 702-383-0474. Follow @HKRinella on Twitter.
DW Bistro, The Grammercy, 9275 W. Russell Road; 702-527-5200.
The essence: Food like the pesto torte still appeals, but the bistro's food has become more bold as it has matured.