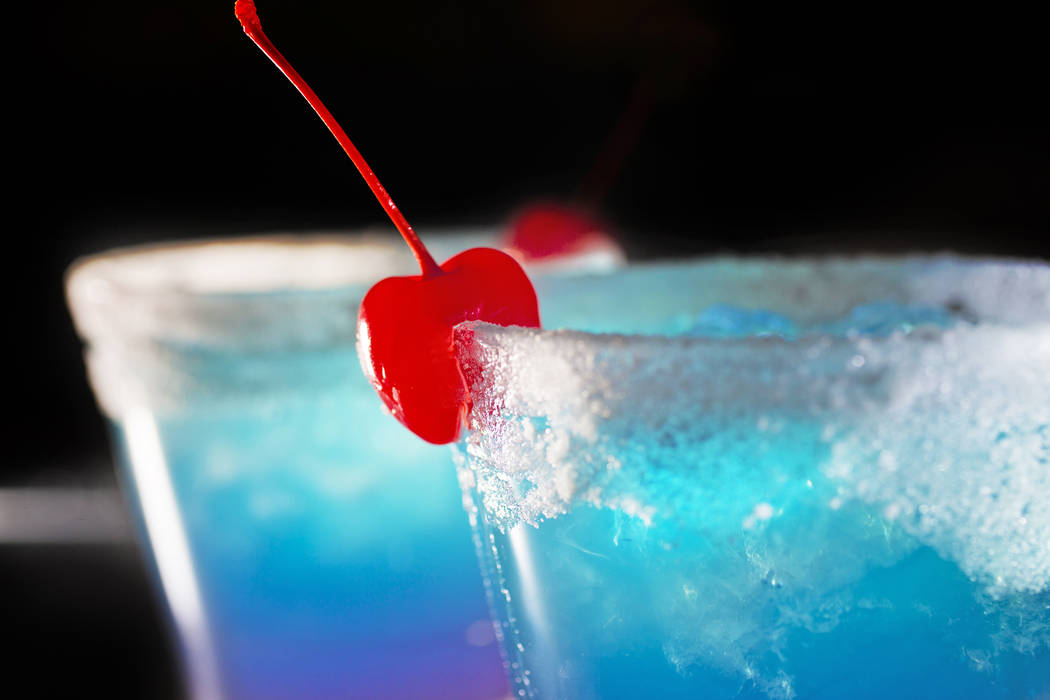 With Electric Daisy Carnival in town this weekend, SLS Las Vegas has created a drink especially for music fans on their way to and from the speedway, or anyone else who just wants to get into the spirit.
Slightly sour, but sipped through a heavy dose of sugar on the rim, the Electric Blue EDC cocktail offers a Red Bull kick to keep you dancing through the night. Look for it Friday through Sunday at the resort's Northside Cafe, Umami Burger and Center Bar. Or you can make your own neon treat at home.
Ingredients
■ 1 1/2 oz. Ketel Citron
■ 1/2 oz. Bacardi Superior
■ 1/2 oz. lemon juice
■ 1/4 oz. blue curacao
■ 1 can Red Bull Blue Edition
■ sugar (for rim)
Directions
■ Rim rocks glass with sugar. Combine ingredients. Shake with ice. Strain into glass over ice. Add splash of Red Bull Blue Edition.