Greek Sneek's Smoke and Mirrors is perfect for Halloween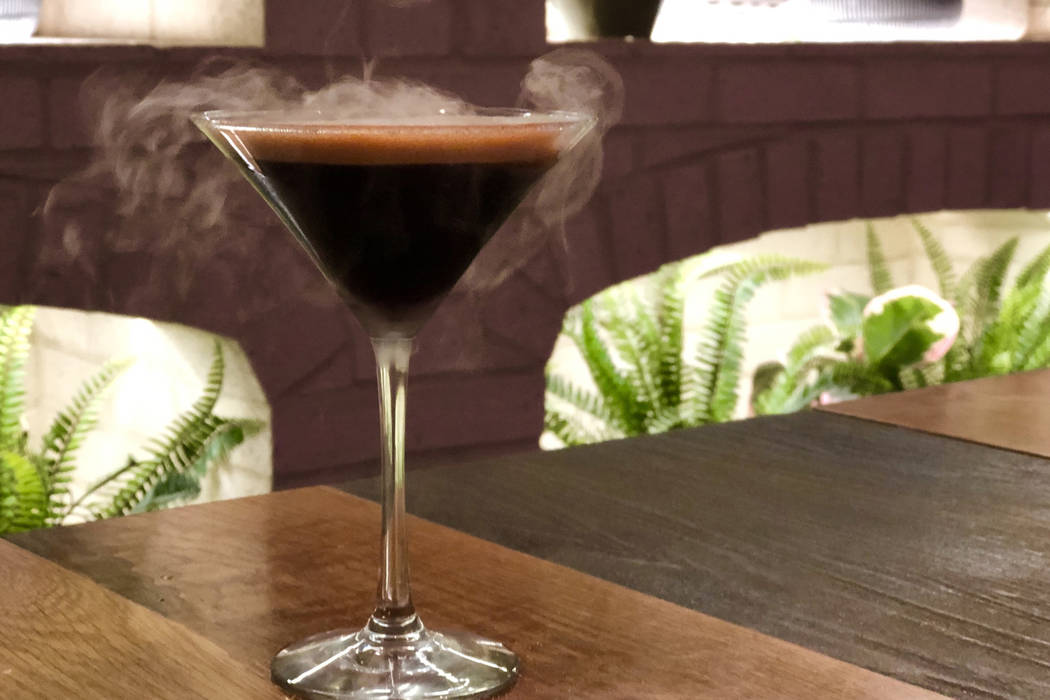 This cocktail from Greek Sneek uses Metaxa. The Greek spirit is similar to a brandy, and its taste comes from the combination of Muscat wines from the island of Samos, aged wine distillates, and Mediterranean botanicals. The cocktail combines the spirit with coffee liqueur and chocolate stout for a drink that is rich, dark and appropriate for serving at Halloween.
Ingredients
■ 1 ounce Metaxa 5 Star
■ 1 ounce Mr. Black Coffee Liqueur
■ 4 ounces Samuel Smith Chocolate Stout
Directions
Combine Metaxa and coffee liqueur and shake with ice to dilute. Strain into a large metal bowl. Add chocolate stout and whisk with liquid nitrogen to freeze cocktail until about the consistency of a smoothie. Pour cocktail into a cocktail coupe glass.