Hell's Kitchen restaurant to feature 2 teams, separate menus
November 1, 2017 - 10:34 am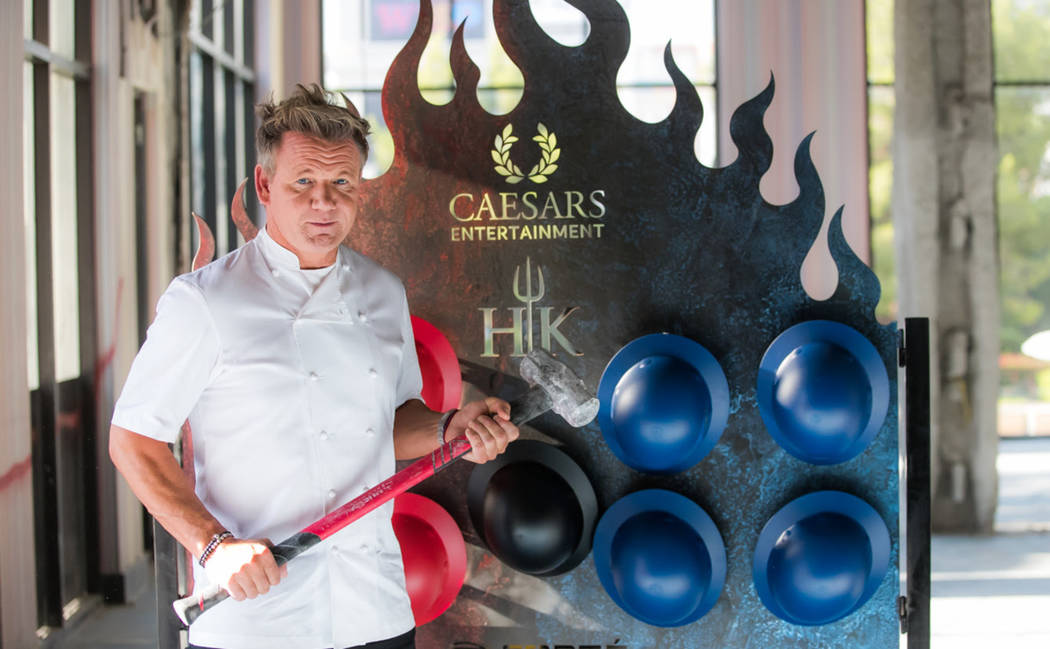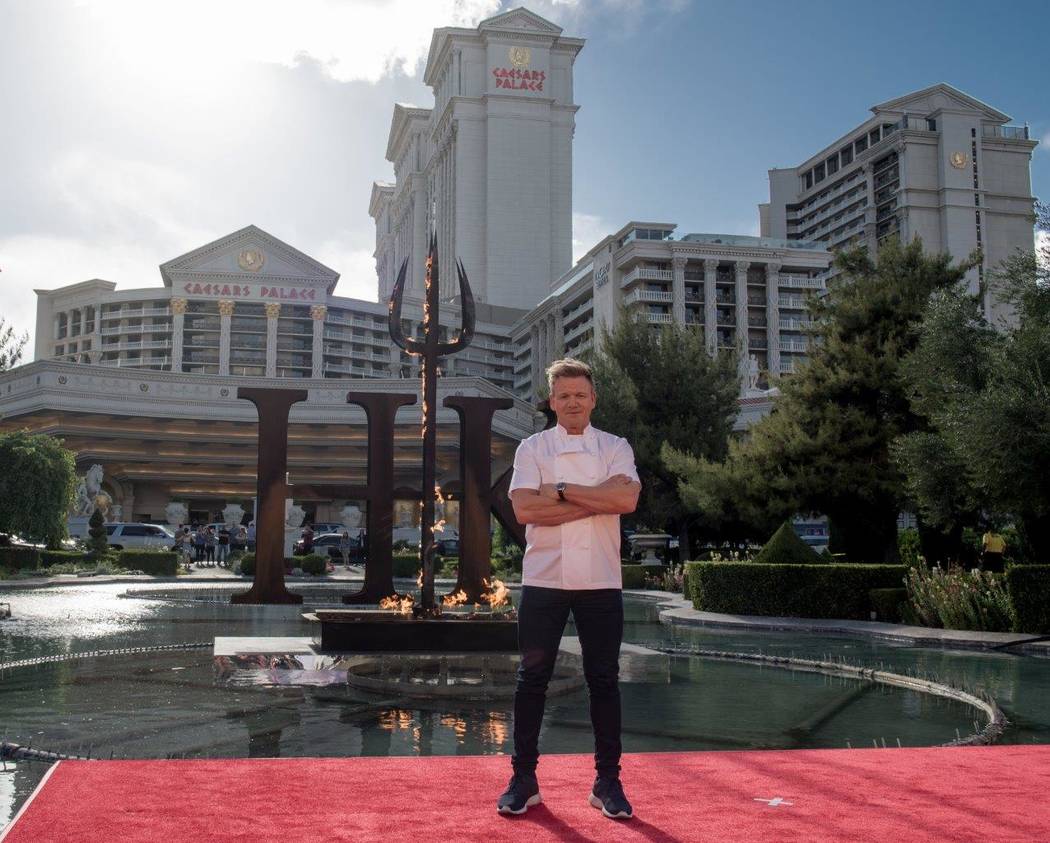 Jennifer Murphy has been named executive chef of the future Hell's Kitchen. The restaurant, expected to open shortly after the new year in the former Serendipity 3 space at Caesars Palace, will be Gordon Ramsay's fifth Las Vegas restaurant. The celebrity chef has said it will feature two cooking teams, preparing separate menus. Murphy previously was chef de cuisine at the Eiffel Tower Restaurant at Paris Las Vegas.
A milestone for 'Iron Chef'
Masaharu Morimoto, star of the Food Network's "Iron Chef America," will be here this weekend to celebrate the first anniversary of his eponymous MGM Grand restaurant. Saturday, he'll sign copies of his latest cookbook, "Mastering the Art of Japanese Home Cooking," starting at 3 p.m. in the resort's lobby (copies will be available for purchase in the lobby store Grand & Company). Friday and Saturday, he'll host a pair of seven-course anniversary tasting dinners. Tickets are $300. mgmgrand.com.
Openings, closings
■ Emeril Lagasse's Table 10 at Palazzo is set to close Dec. 31. The celebrity chef still will operate his other Las Vegas restaurants, Emeril's New Orleans Fish House at MGM Grand, Delmonico Steakhouse and Lagasse's Stadium at The Venetian.
■ Canonita Mexico City Soul Food, which has been on the water in the Grand Canal Shoppes for 18 years, just underwent a half-million-dollar renovation that included the addition of Street Taqueria, a food-truck facade with grab-and-go street food.
■ Leticia's Cocina has opened at Tivoli Village, the latest step in the revitalization of the center's restaurants, which also has included recent openings of Canter's Deli and Hamptons. Leticia's, the original location of which opened in 2009 at 7585 Norman Rockwell Lane in the north valley, specializes in such dishes as spinach and mushroom enchiladas with white cream and cheese sauce, and Chamorro Adobado, a marinated pork shank that will be exclusive to the Tivoli location.
■ The Medley Buffet has opened at The Orleans, with eight kitchens that serve specialties such as made-to-order omelets, pizzas, pastas, tacos and barbecued meats smoked in-house; the Friday night seafood buffet includes rotisserie whole salmon and hot and cold crab legs.
■ Landry's Seafood House, which for years occupied a spot on West Sahara Avenue across from Palace Station, has closed.
■ Applebee's Grill + Bar in Boca Park has closed and is being replaced by a Giordano's Pizza.
Have an item for Kitchen Confidante? Email hrinella@reviewjournal.com or amancini@reviewjournal.com.