Kerry Simon's brother to take over at Carson Kitchen
December 19, 2017 - 6:56 pm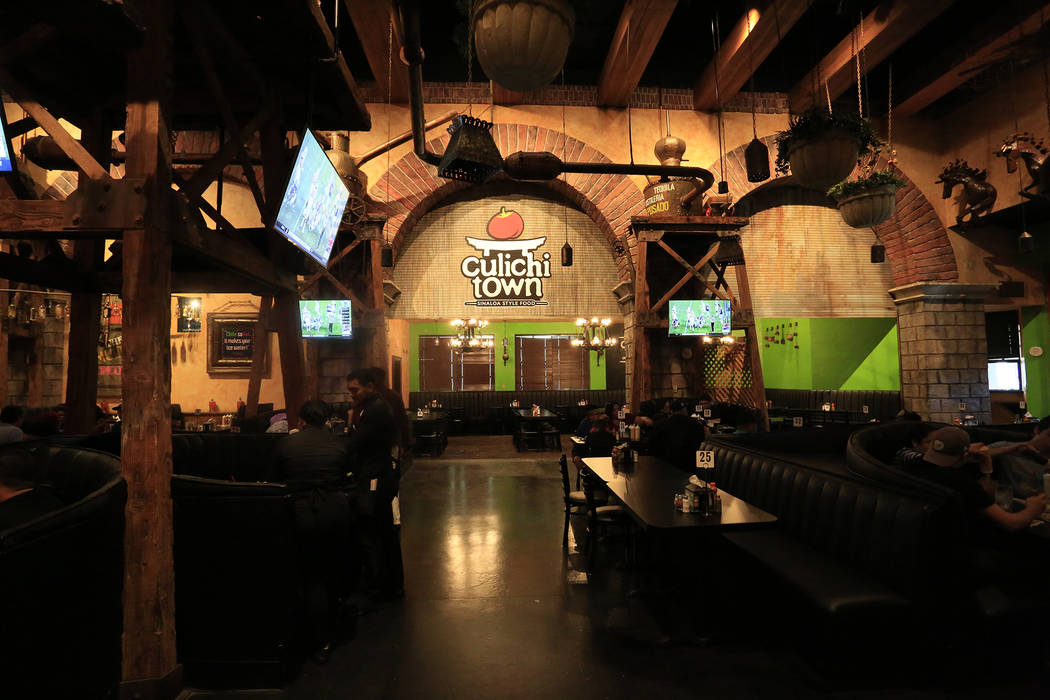 Details still are being confirmed, but we've learned that Scott Simon, brother of the late Kerry Simon, is taking over the kitchen at Simon Hospitality Group's downtown restaurant Carson Kitchen. He began his career working with Kerry in Miami, and worked in his brother's local spots at Hard Rock Hotel, Palms and Cathouse in Luxor before taking over the now-shuttered Chuck's at the Hard Rock Hotel Chicago. We'll have more at reviewjournal.com in the coming days.
More pizza downtown
Former Evel Pie chef Vincent Rotolo will open a pizzeria in Rick Harrison's Pawn Plaza in February. Tentatively called Good Pie, the restaurant will offer New York street pizza, square Detroit-style pizza with both gluten-free and traditional crusts, and a thin-crust square variety known as grandma pie that the former New Yorker recently rediscovered and currently is trying to master.
Menu for gamers
José Andrés will create the menu for an esports arena set to open at Luxor in early 2018. The chef is an avid gamer, and says the food will be "delicious, but also practical for the gaming environment."
On an open fire
Atomic Kitchen chef Justin Kingsley Hall and promoter Lee Flint will host their second Whiskey in the Wilderness dinner Jan. 14. The location of the outdoor fire-cooked dinner and whiskey pairing, which was on Mount Charleston last winter, hasn't been announced. But tickets, $155 inclusive, are on sale now at whiskeyinthewilderness.com.
Sangria bar coming to Hexx
Matt Silverman and Matt Piekarski, masterminds behind Hexx Chocolate, Hexx Kitchen + Bar and Beer Park at Paris Las Vegas, are working on a sangria lounge in Hexx's old retail candy store. Called Alexxa's, it's tentatively scheduled to open in January. Chef Carlos Buscaglia is working on a small-plates menu for the space.
Openings
Guadalajara has returned to Boulder Station, where it was a staple for decades. Favorite dishes and other aspects reportedly are back, including generous portions.
Kitchen Table Squared, the west-side offshoot of Henderson's Kitchen Table breakfast-and-lunch spot, is open for business. The new location, in the Gramercy on West Russell Road, also serves dinner, from 5-9 p.m. Sundays through Thursdays and 5-10 p.m. Fridays and Saturdays.
Culichi Town, an offshoot of the California chain, has opened at Fiesta Rancho. It serves the cuisine of the Sinaloa region of Mexico — and Japanese specialties — at lunch and dinner.
Have an item for Kitchen Confidante? Email hrinella@reviewjournal.com or amancini@reviewjournal.com.