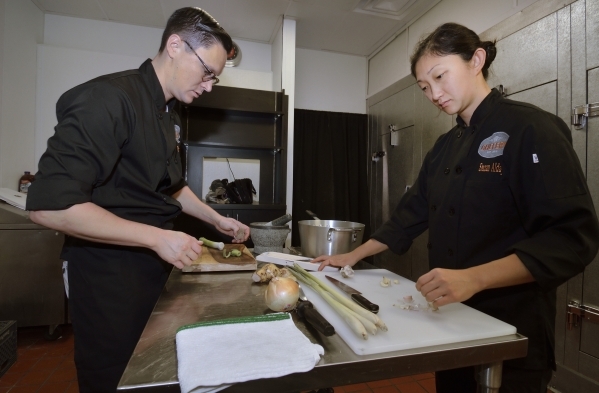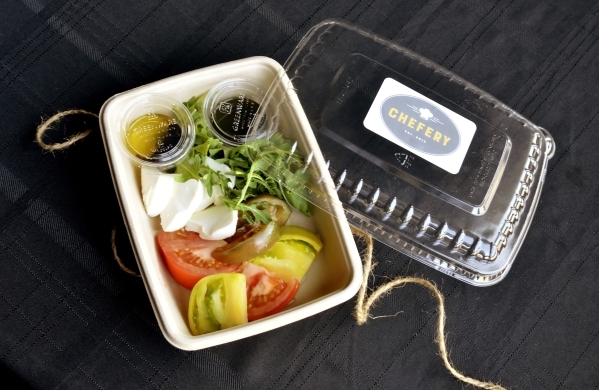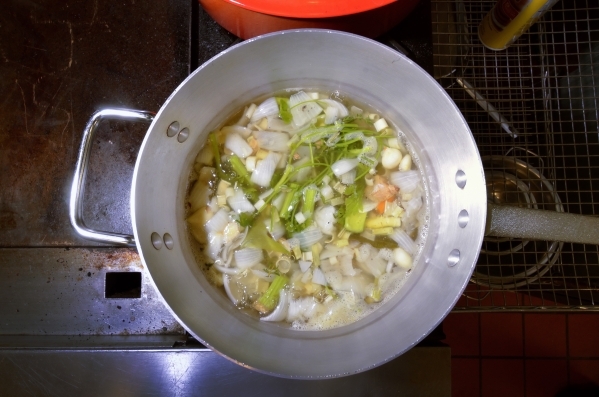 When chef Brian Skenandore moved to Las Vegas from Minnesota in January, he and his wife lived at his tech-savvy friend Tim Simmons' home temporarily.
The household grew accustomed to Skenandore's cooking, so their creative juices started flowing when it was time for him and his wife to depart.
"We wanted to find a way for them to continue eating my food when we moved out," Skenandore said. "We were trying to find a way where we can combine a restaurant with technology."
Thus came the idea for Chefery, a Web-based business that offers gourmet meals delivered to customers' homes.
The eatery serves only 17 ZIP codes, delivering meals Tuesdays, Wednesdays and Fridays from 3 to 5 p.m. in the Henderson area and from 5 to 7 p.m. in the Summerlin area.
"We're going to bump it up as demand calls for it," Skenandore said.
The menu includes salads, pasta, chicken, fish, wraps, soups and side dishes.
"The thought is to keep the menu real lean," Skenandore said.
Orders are prepared in a 500-square-foot kitchen that Chefery is subleasing at Giada's Italian Cucina, 2540 Anthem Village Drive. Food is delivered partially cooked so customers can pop dishes in the oven and enjoy them perfectly prepared.
"A good majority of our items can be finished in the microwave or the oven in 30 to 40 minutes," Skenandore said.
Suzan Alday, one of the eight partners who owns Chefery, said the menu focuses on protein-rich, nutrient-dense foods. A high priority also is placed on flavor, Skenandore said.
"Our main focus is to make it delicious," he said.
Meals are made with local, organic and seasonal ingredients.
"It's aligned with our personal beliefs," Skenandore said. "We like to take care of the environment — eat clean."
Alday, her husband, Ryan, and Skenandore met while attending The Culinary Institute of America in Hyde Park, N.Y., where they graduated in 2002.
"We went our separate ways, and Ryan and I moved here from the Bay Area in October," Alday said. "Then we met up just to hang out, and then he (Skenandore) proposed his idea to us."
Skenandore said the business has no plans to open a bricks-and-mortar location.
"We're planning to keep it solely based online," he said.
Visit cheferylasvegas.com or call 702-523-8684.
— To reach Henderson View reporter Cassandra Keenan, email ckeenan@viewnews.com or call 702-383-0278. Find her on Twitter: @CassandraKNews.
Chefery
Visit
cheferylasvegas.com
or call 702-523-8684.