Popular Chinatown restaurant temporarily closed after kitchen fire
Updated March 30, 2023 - 5:22 pm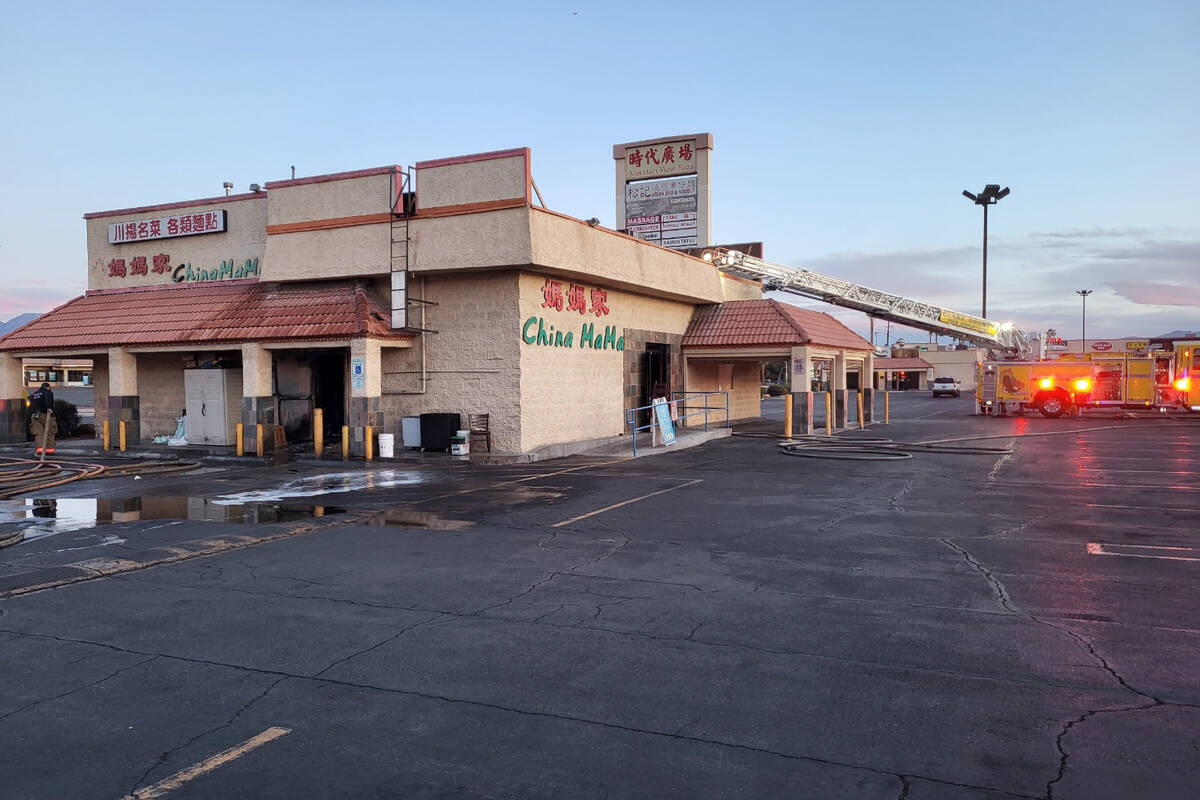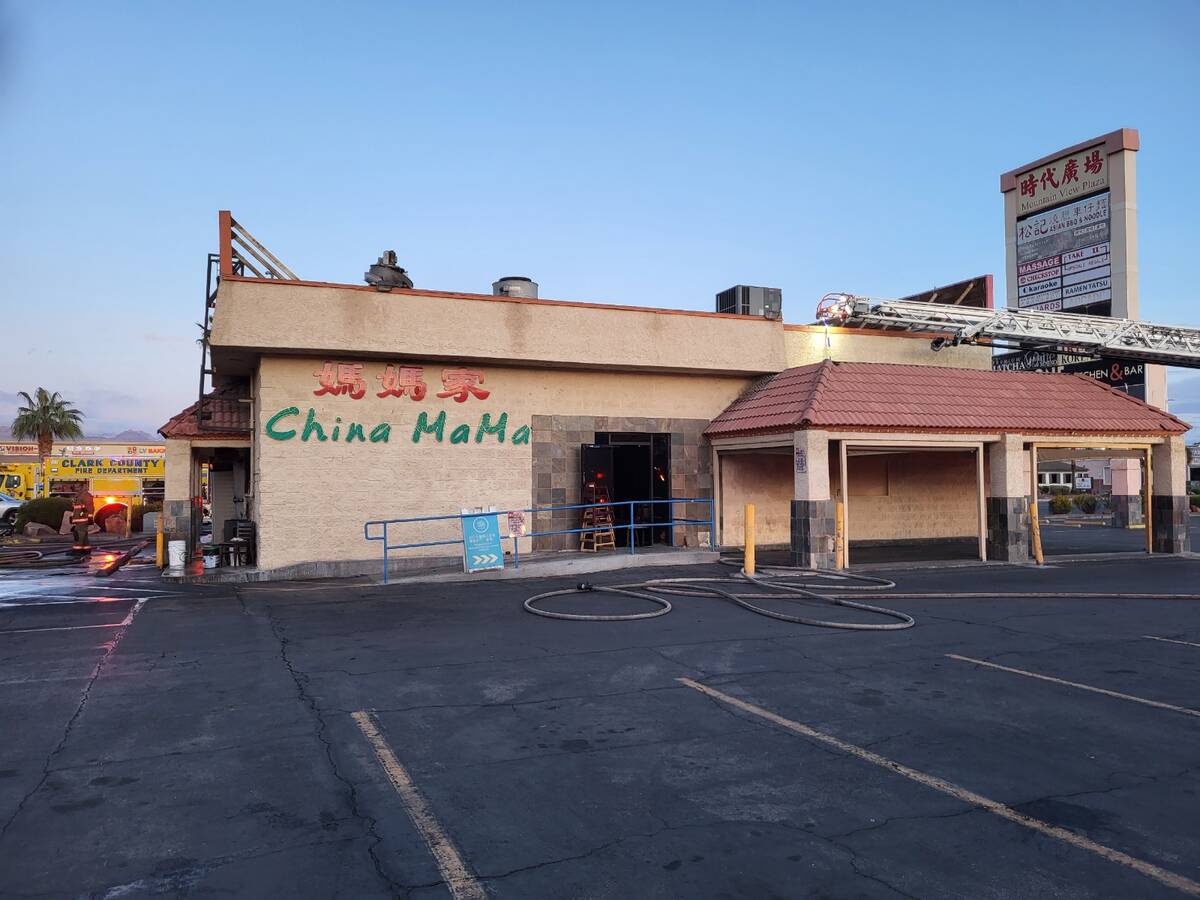 A fire broke out early Thursday at China Mama, the popular Chinese restaurant at South Jones Boulevard and West Spring Mountain Road, in the Chinatown area of Las Vegas.
At approximately 5:53 a.m., just before dawn, the restaurant manager telephoned 911 to report smoke coming from the roof of the restaurant, Clark County Fire Department Deputy Fire Chief Jennifer Wyatt said in a statement. The restaurant manager was not in the restaurant but had been alerted to the smoke by a call.
CCFD deployed to China Mama, the statement said, and found flames emerging from the front door. Within two minutes, fire personnel had water on the source of the fire in the kitchen. Six minutes later, fire crews inside China Mama and on the roof determined the fire had been extinguished. No one was found in the building. The incident was closed on scene at 7:07 a.m.
In a follow-up email to the Review-Journal, Wyatt said that after speaking to the fire captain, the cause of the fire "appeared to be from cooking appliances that were left on."
Joe Muscaglione, the owner of Shanghai Taste in Chinatown, was jogging north on South Jones Boulevard in the predawn and saw the flames as he crossed West Flamingo Road to the south, he told the RJ.
China Mama owner Ivy Ma could not immediately be reached for comment on the fire, but an Instagram post indicated that the restaurant would be temporarily closed.
In 2009, around the time China Mama opened, Heidi Knapp Rinella, then restaurant critic for the RJ, praised its xiao long bao in her review. Last year, the RJ found the delicate dumplings filled with hot pork broth to be, still, one of China Mama's chief attractions.
Contact Johnathan L. Wright at jwright@reviewjournal.com. Follow @ItsJLW on Twitter.