Rouge Room cocktail lounge to open at Red Rock Resort
Updated January 9, 2023 - 3:45 pm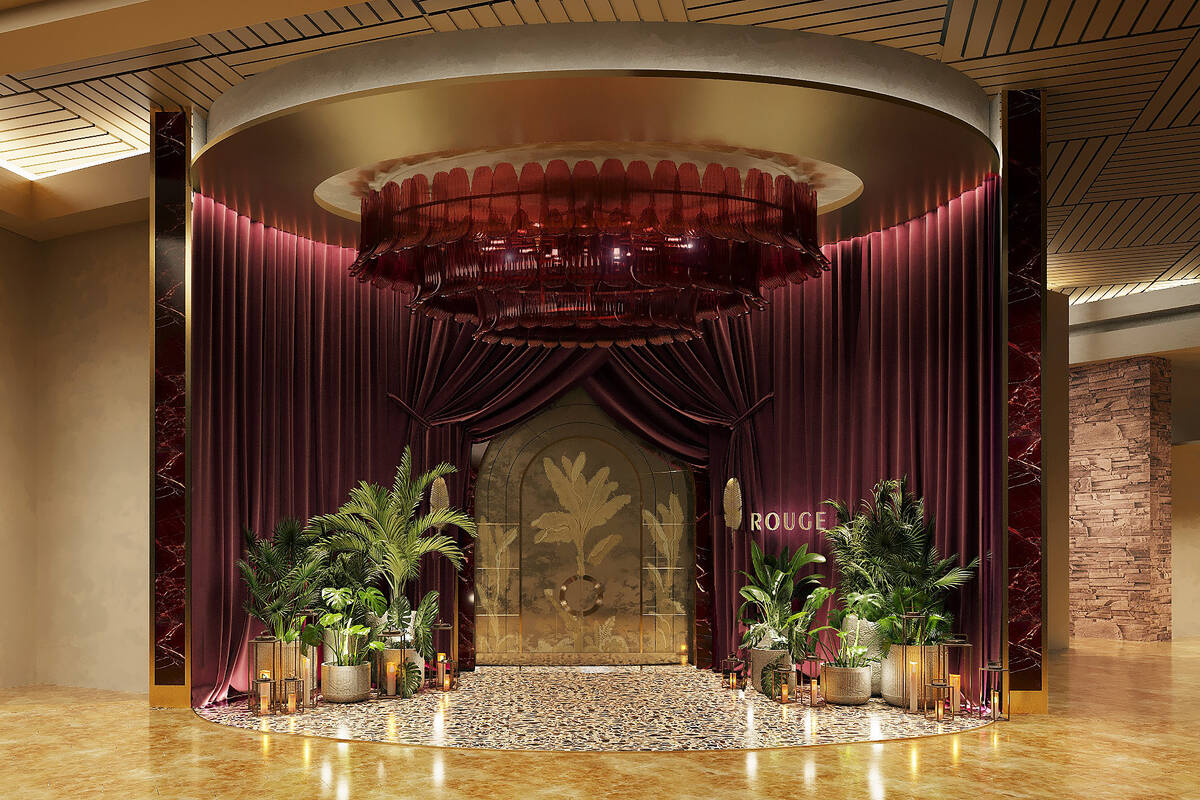 Red Rock Resort is applying some Rouge.
The property is set to open Rouge Room, a stylish cocktail lounge, this spring. Restaurateur Nick Mathers and his Wish You Were Here Group, creators of restaurants in New York City, in Los Angeles and Kassi Beach House in Las Vegas, are joining with the casino to launch Rouge Room.
"We look forward to elevating the nightlife scene and adding an exceptional cocktail experience to the neighborhood," said Scott Nelson, vice president and general manager of Red Rock.
Rouge encompasses nearly 5,500 square feet in the event space formerly known as Crimson. Floor-to-ceiling velvet curtains and an oversize golden door form the entrance to a soaring great room with two bars, plush tufted banquettes, and a grand piano taking center stage.
The menu includes caviar service and a seafood tower. The cocktail program includes customized martinis served tableside. There's also live entertainment.
Later in the spring, Rouge Cabanas will debut an adult pool experience featuring eight cabanas, lounge-style seating and a full bar.
For folks who want to work the red, Rouge Room is casting positions from 10 a.m. to 4 p.m. Feb. 1 in the casino's Rocks Lounge. Rouge Cabanas is casting from 10 a.m. to 4 p.m. Feb. 2 and 3 in the Charleston Ballroom.
Contact Johnathan L. Wright at jwright@reviewjournal.com. Follow @ItsJLW on Twitter.