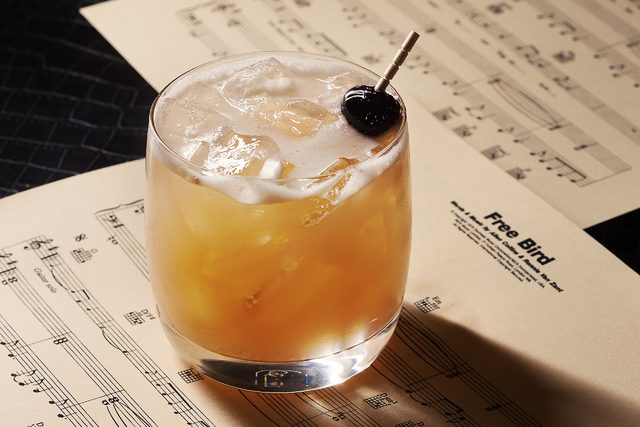 Have a few of these before the show and maybe you won't mind as much when the guy next to you starts yelling "Free Bird" as soon as the concert starts: In honor of Lynyrd Skynyrd's appearance Friday at The Cosmopolitan of Las Vegas, the resort's STK is featuring, yes, the Free Bird cocktail, Friday through Sunday. It's Jack Daniel's Tennessee Honey, lemon juice and agave on the rocks, and it's $18. …
If you've always wondered what alcohol-infused ice cream tastes like, stop by Total Wine & More in Boca Park from 3 to 5 p.m. Friday or the Henderson store from 1 to 4 p.m. Saturday for a free sampling of Momenti Spirited Ice Creams. Flavors include White Russian Pecan and Limoncello Sorbet. …
Layer Cake wines will be featured in a dinner at 6:30 p.m. Tuesday at Spiedini at the J.W. Marriott, 221 N. Rampart Blvd. With an entree of coq au vin, it's $69, plus tax and tip. Call 702-869-8500. …
Cantina Laredo in Tivoli Village will have Casa Noble tequila pairings at a dinner at 7 p.m. Aug. 27. The four-course dinner is $49.99; call 702-202-4511. …
And The Bootlegger Bistro, 7700 Las Vegas Blvd. South, will feature Rodney Strong wines in a dinner at 6 p.m. Aug. 28. Four courses with live entertainment are $80; call 702-736-4939. …
Andrea's at Encore has introduced its Bronze Menu, specifically for locals, with specially priced food and drink. It's available in the lounge from 6 to 10:30 p.m. Sundays through Thursdays, with local ID. …
Ferraro's Italian Restaurant and Wine Bar, 4480 Paradise Road, is offering locals 50 percent off bottles of wine on Sundays. Nevada ID required. …
Other Mama, 3655 S. Durango Drive, has expanded its happy hour to 5 to 6 p.m. daily, with $1 chef's oyster selections, $5 to $10 chef's bites, $5 house wines and specialty cocktails and $3 draft beers. …
The Habit Burger Grill has opened a third valley location, at 543 N. Stephanie St.
Read more from Heidi Knapp Rinella at www.reviewjournal.com. Contact her at hrinella@reviewjournal.com and follow @HKRinella on Twitter. For more restaurant news, visit the Neon Las Vegas page on Facebook.
A previous version of this story incorrectly stated that free samples would be available Sunday in Henderson. In actuality, samples will be available Saturday.