These are apparently the top-rated bars in Las Vegas
January 21, 2016 - 12:48 pm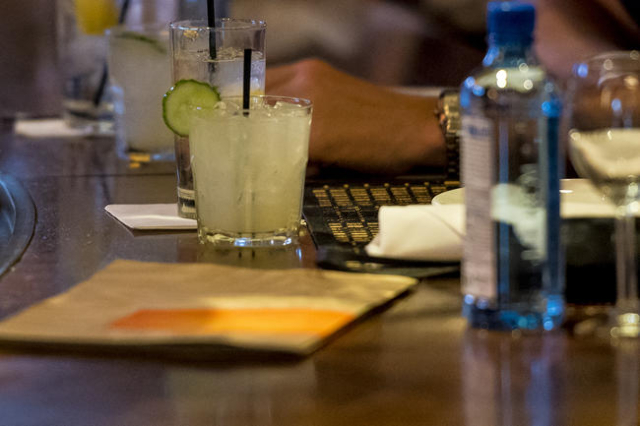 Check-in app Foursquare released its state-by-state list of the most popular bars in 2015 based on check-in patterns and reviews from its users, but something didn't make sense about Nevada.
In order to figure out the most popular bar in each state, Foursquare said its employees "crunched over 4.5 billion check-ins and 30 million tips to bring you the most awesome places in cities around the world."
While the list contains some well-known bars across the country, such as San Francisco's Zeitgeist and Honolulu's RumFire, the pick for Nevada's most popular bar might be surprising to some. The accolade went to XS at the Wynn — a well-known nightclub.
XS Nightclub doesn't rank as Foursquare's most popular nightclub. The app's most popular nightclub, according to their point system, is Encore Beach Club.
Another location was questionable — Foursquare lists Downtown Cocktail Room as a result when searching for bars in North Las Vegas. We looked at Yelp's highest-rated section and Foursquare's ratings to see which bars are actually most popular across the Las Vegas Valley.
Important to note is while these bars are the top-rated, user-generated data, in this case, is not a scientific measurement of quality nor popularity.
Henderson
Yelp: The bar at Hank's inside Green Valley Ranch

Foursquare: Born and Raised
Chinatown
Yelp: J Karaoke Bar

Foursquare: 5 O'Clock Somewhere Bar
East valley
Yelp: Double Down Saloon
Foursquare: Aces & Ales
North Las Vegas
Yelp: Foothills Tavern

Foursquare: Data appears to be unavailable, as the search brings up downtown Las Vegas locations.
Northwest valley
Yelp: Big Dog's Draft House

Foursquare: (Tie) Outpost Saloon and Mezza Bistro and Wine
Southwest valley
Yelp: The Sparklings

Foursquare: The Bar at Tropicana and Durango
Spring Valley
Yelp: Layla Grill & Hookah

Foursquare: Due Forni Pizza & Wine
Summerlin/west valley
Yelp: Vinter Grill

Foursquare: The bar at Boca Park Cheesecake Factory
Downtown Las Vegas
Yelp: The Laundry Room

Foursquare: Downtown Cocktail Room
The Las Vegas Strip
Yelp: Fat Tuesday at MGM Grand

Foursquare: Mandarin Bar at Mandarin Oriental
Contact Caitlin Lilly at clilly@reviewjournal.com. Find her on Twitter: @caitiesmith