Vintage Airstream acts as kitchen at The Still
March 18, 2016 - 11:59 am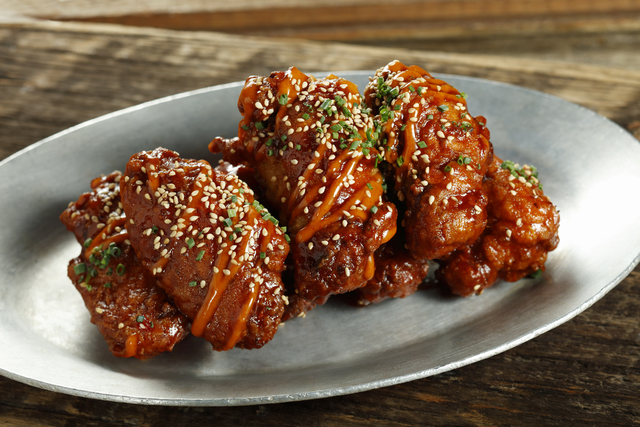 Sports fans who want to feel like they're in a man cave while they're eating and drinking (and watching the game) will get the atmosphere at The Still, which opened yesterday at The Mirage, 3400 Las Vegas Blvd. South.
The centerpiece is a vintage Airstream trailer, reportedly recovered from the back hills of Tennessee. An Airstream in the back hills of Tennessee? Yeah, we know, but it does help further the name of the place, and the trailer also is The Still's kitchen.
From Clique Hospitality, The Still offers more than 50 beers, including mini-kegs, as well as an array of "Hop-Tails," which are a fusion of beer and cocktails, and house-infused whiskey shooters.
Here's a sample of the menu:
Appetizers: Crispy-style chicken wings, $15; beer-battered fish and chips, $17; shrimp and avocado cocktail, $14; Asian chicken salad, $13.
Tacos and rolls: Mini-cheeseburgers, $15; mini-lobster rolls, $17; crispy steak taco, $15; soft fish taco, $16; filet mignon steak tips and fries, $29.
Soft-serve sundaes: Salted caramel, $9; churro de leche crunch, $9; s'mores, $9.
Hours are from 4 p.m. to 1 a.m. Mondays through Thursdays, 4 p.m. to 2 a.m. Fridays and 11 a.m. to 2 a.m. Saturdays and Sundays; the kitchen closes at midnight. Call 702-692-8455 or visit www.mirage.com.