Weekend's beer fest was a hit despite record Las Vegas rain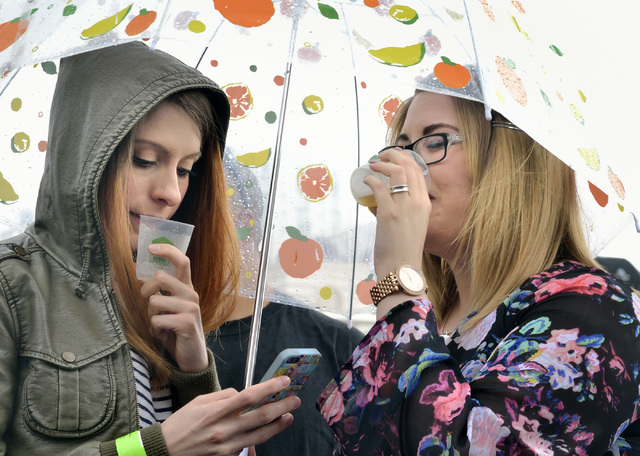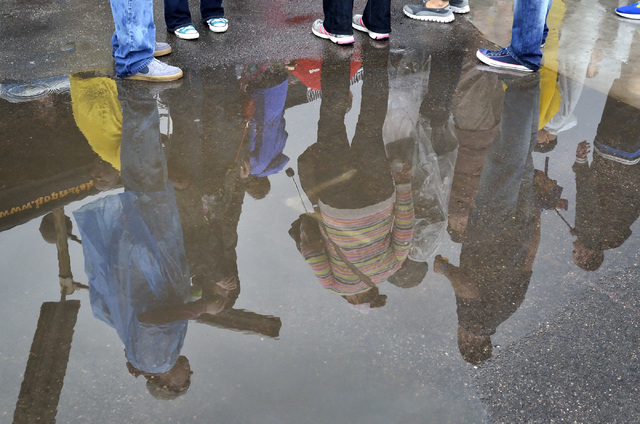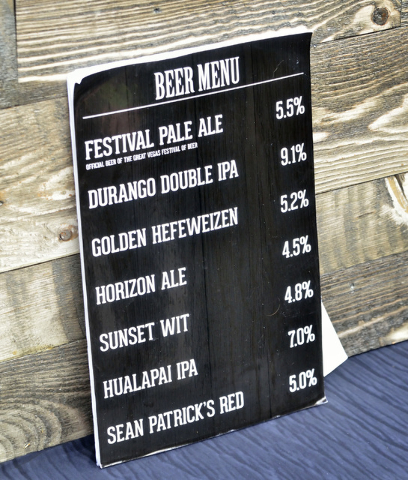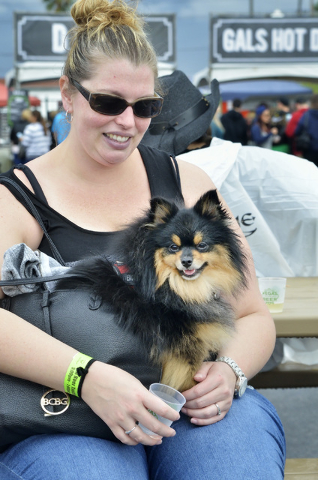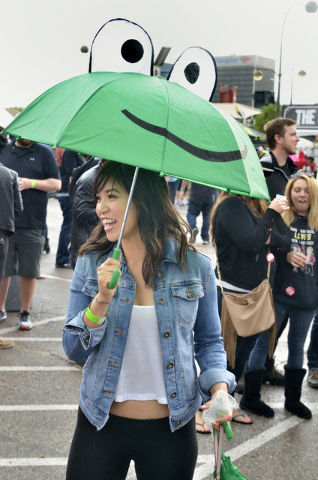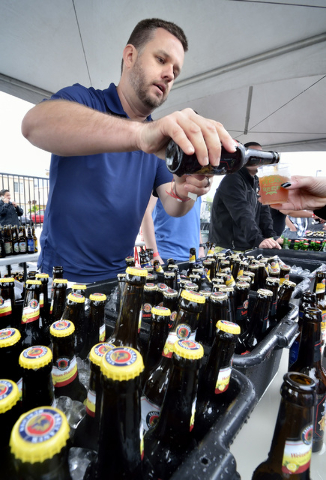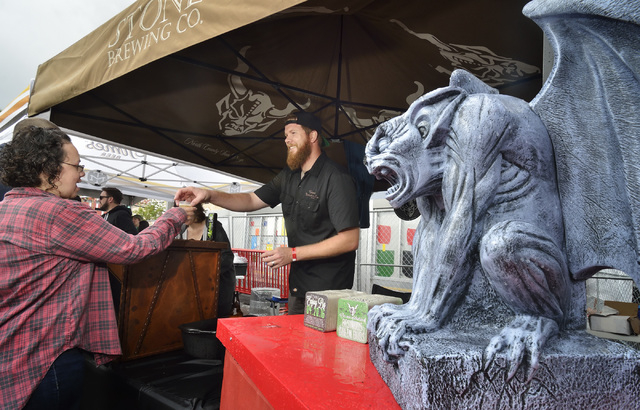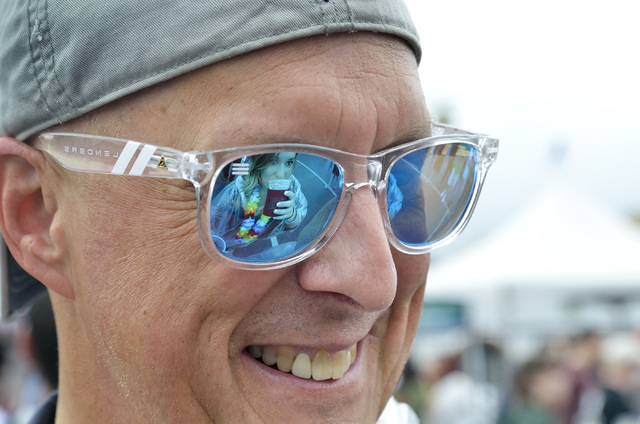 Thousands braved record rainfall, long lines and terrible parking to get their fill of all the beers on Saturday.
It turned out to be an average year for the "Great Las Vegas Festival of Beer" as far as attendance was concerned, but just about everything else was above-par.
"It was about where we wanted it to be," said Brian Chapin of Motley Brews, the organizer of the event, when asked how the event compared to expectations.
Staying inside on a day with 0.8 inches of rainfall sounds like the most sane thing to do, unless you have a wristband that gets you unlimited samples of beer. And about 6,000 people did.
Those beer drinkers, wearing ponchos, plastic bags and goulashes, huddled under umbrellas and tents to try as many of the 400 available brews as they could during the four-hour event.
Raised glasses, smiles and laughter stayed visible downtown through the sometimes torrential rain.
And the featured beer matched the atmosphere.
PT's Festival Seasonal was described as a "light, fun and festive" by Joe Romano, their Vice President of Food and Beverage.
It was the brewery's first time participating in the festival, but doing so was a "no brainer," Romano said.
"We've got a really great thing," Chapin said of the festival.
Locals appreciate it, he said, adding that Vegas area breweries, like PT's, always do well.
Some things were less than average, Chapin said, citing weather and planning.
Bathrooms were hard to find, the layout was difficult to navigate and some of the entertainment options weren't executed the way he'd hoped.
It was the first time during the six years of the event that vendors, attendees and organizers saw rain, Chapin said.
Contact Kimberly De La Cruz at kdelacruz@reviewjournal.com or 702-387-5244. Find her on Twitter: @KimberlyinLV