'Cranky old man' at Las Vegas' Wax Trax records boasts serious record collection
Updated March 28, 2017 - 9:47 am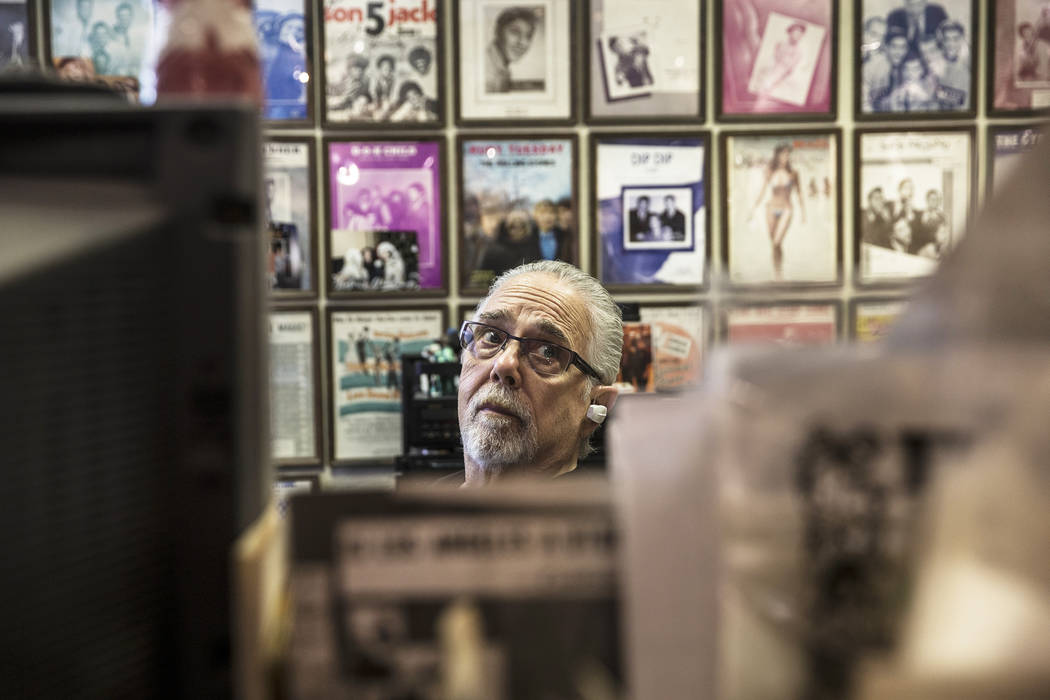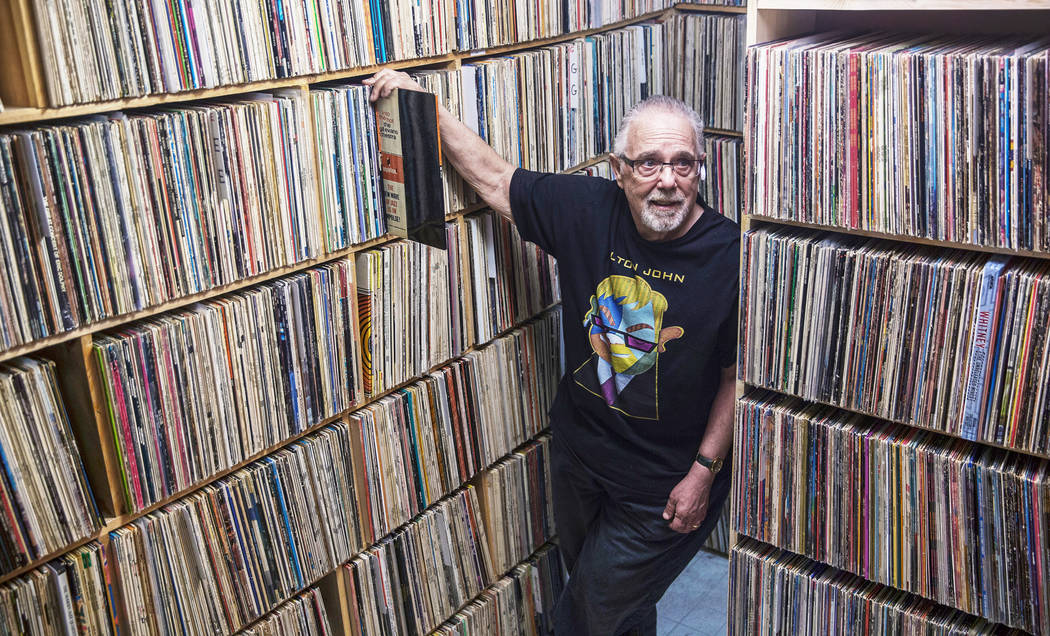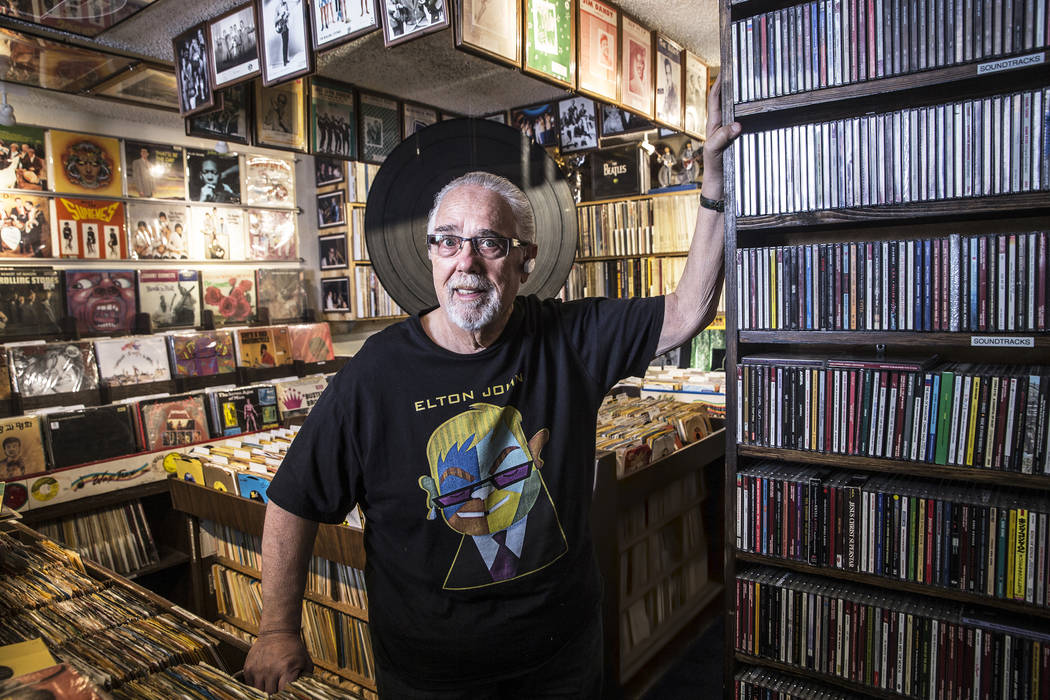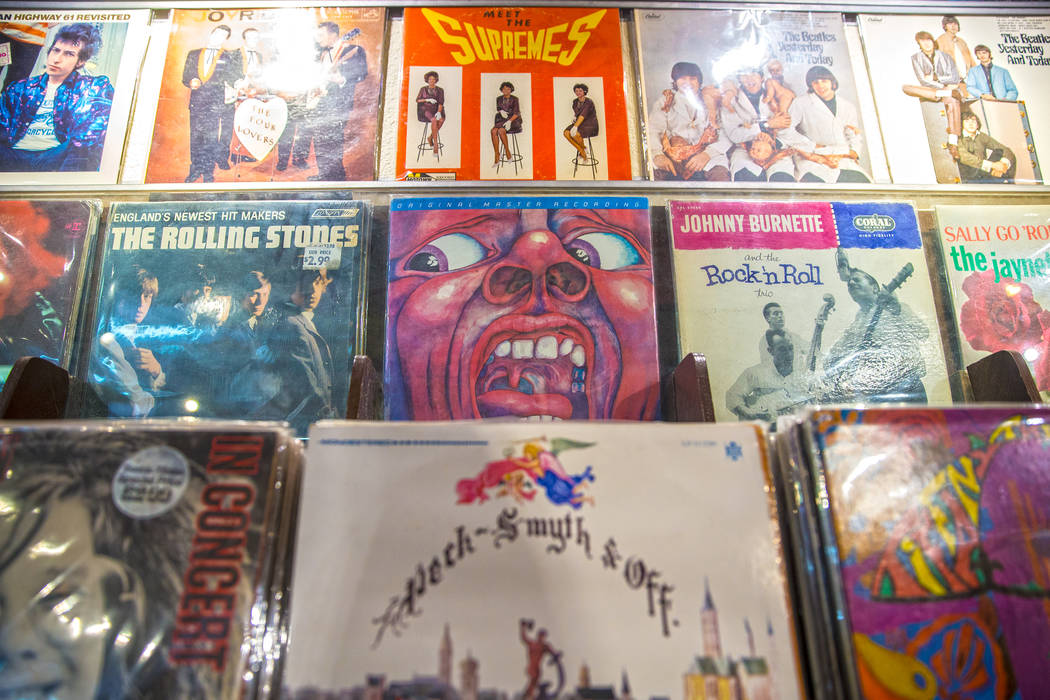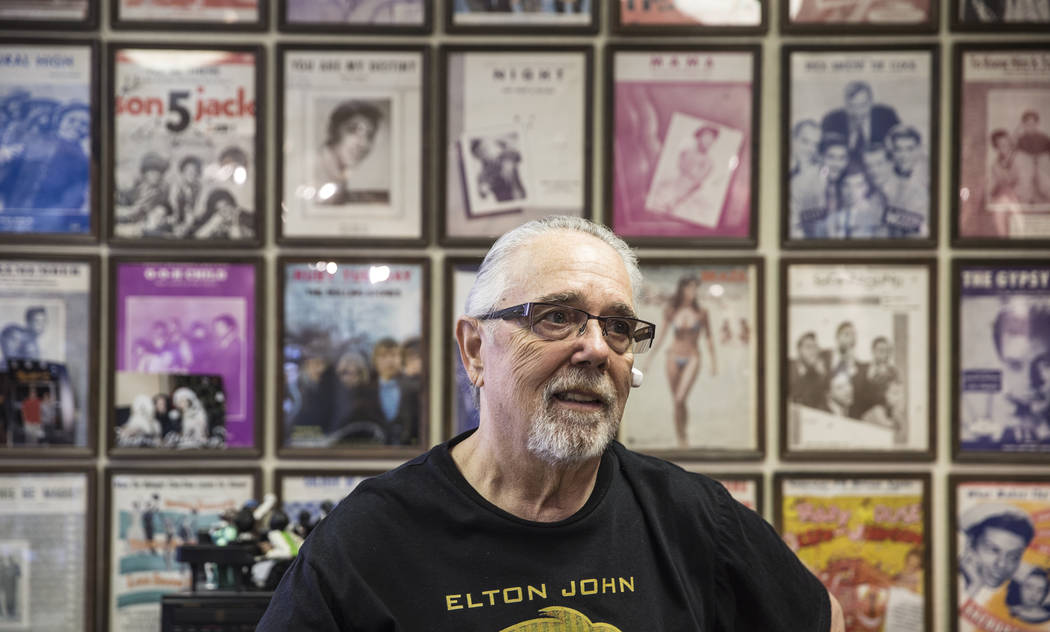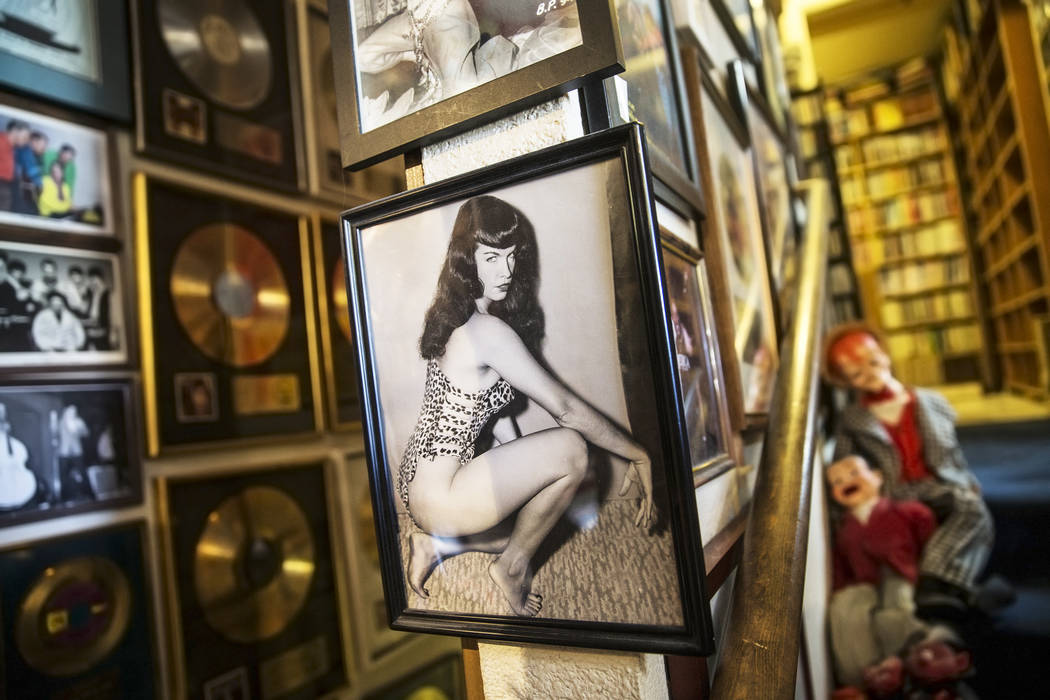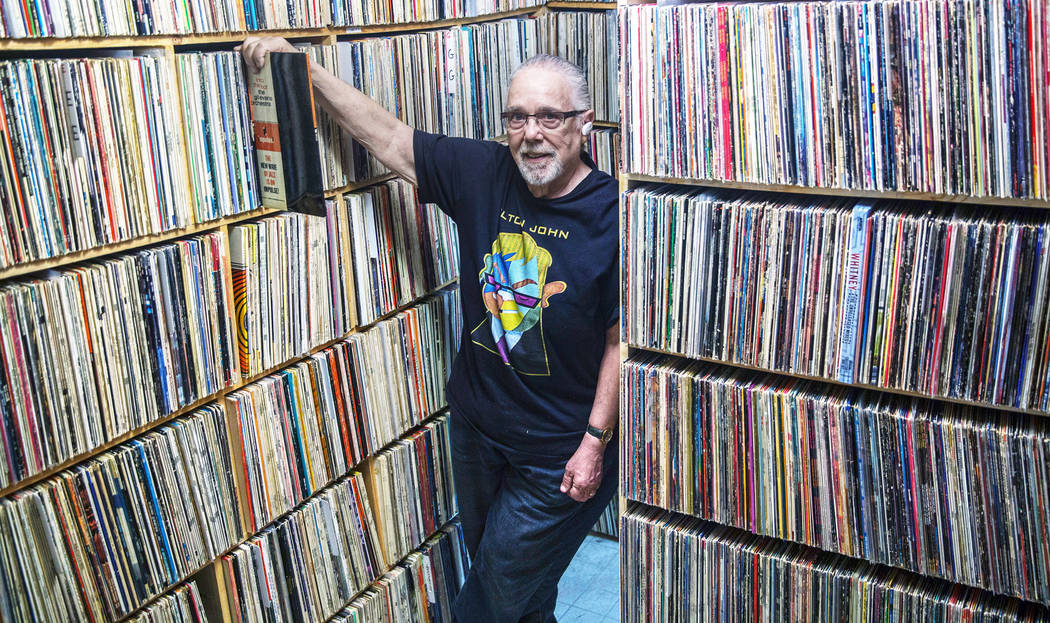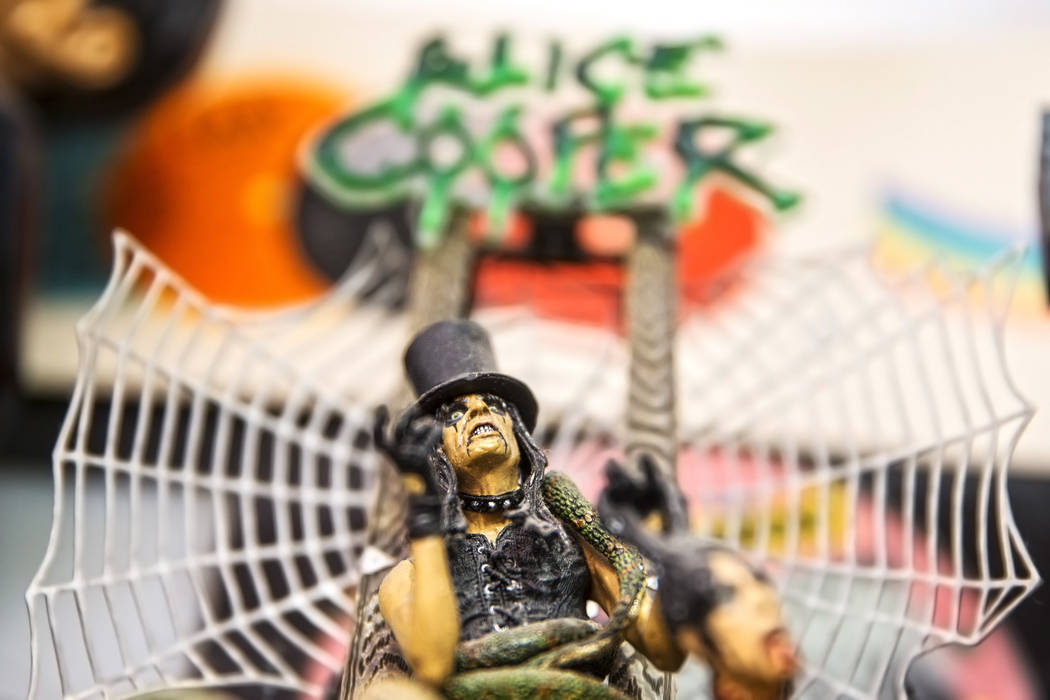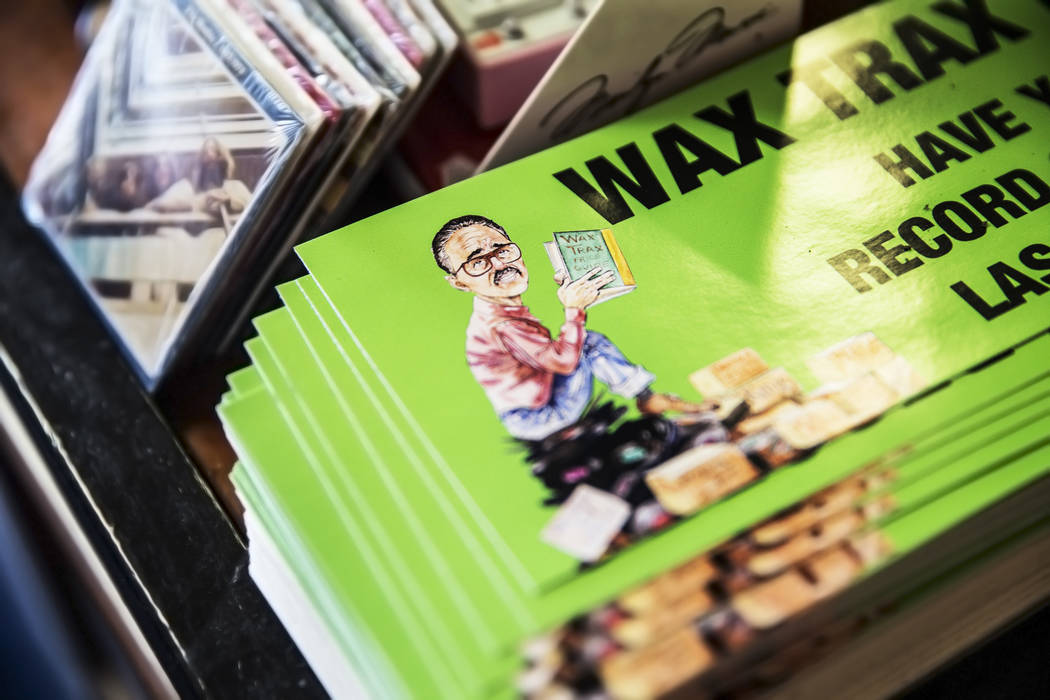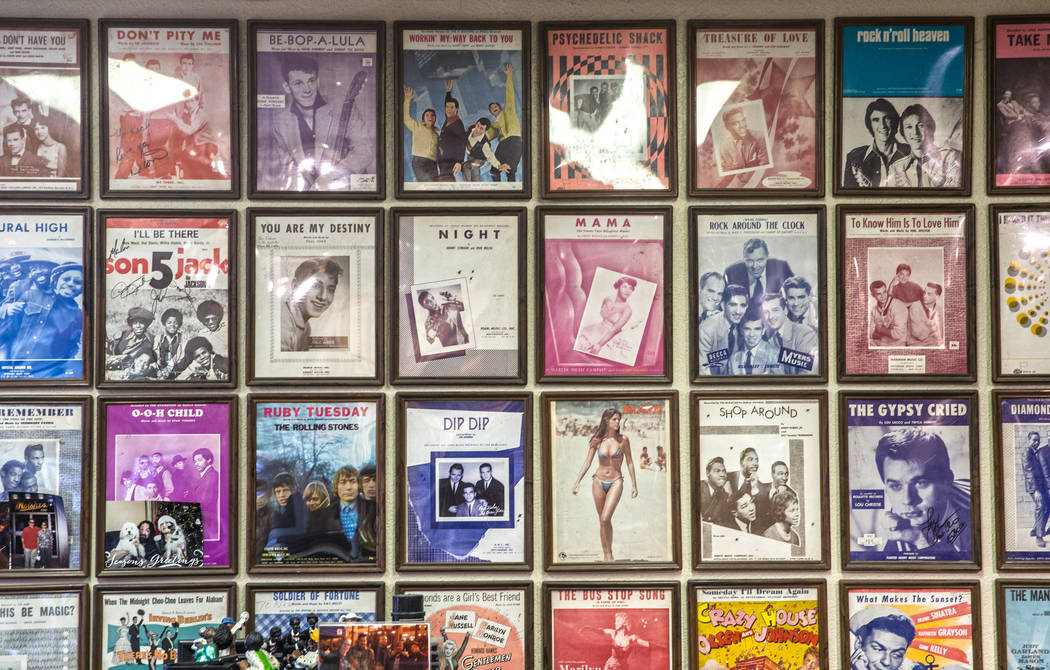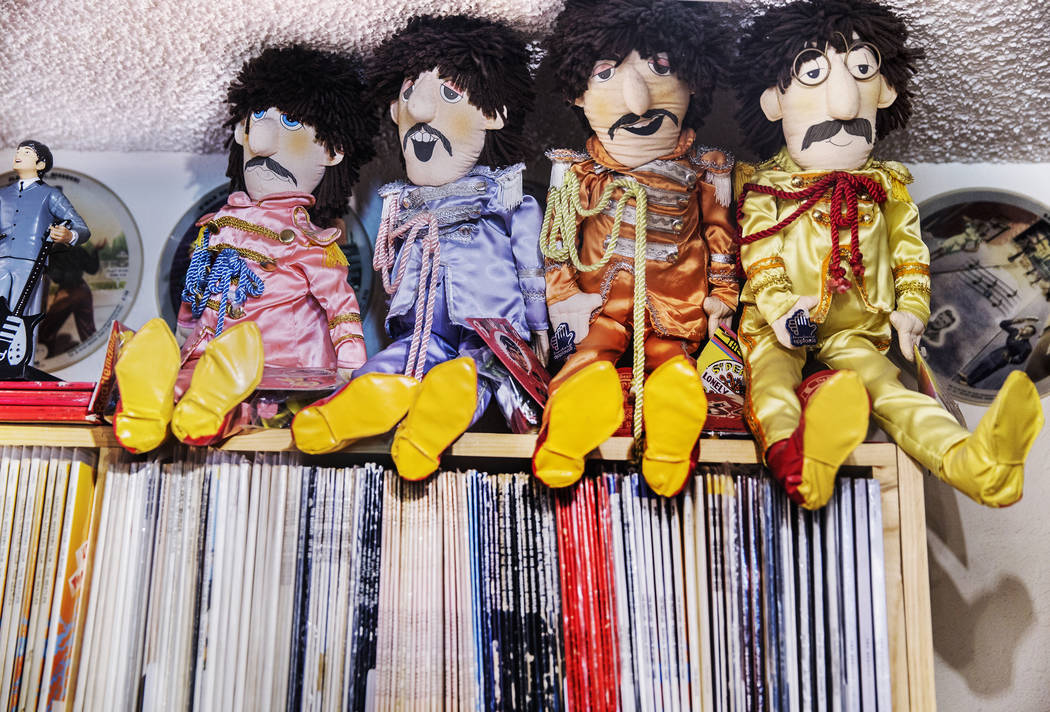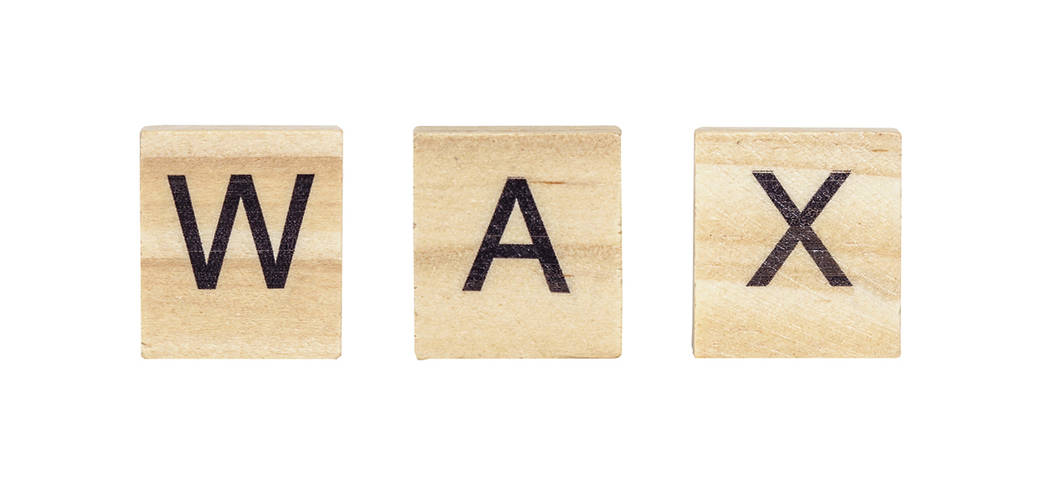 Vegas Voices is a weekly question-and-answer series featuring notable Las Vegans.
Even the john is cramped with records.
"Let's start in my bathroom," Rich Rosen says as the tour begins in a vinyl-filled lavatory, its walls titillated by Marilyn Monroe's infamous nude calendar and vintage shots of Jayne Mansfield.
This former two-story home at 2909 S. Decatur Blvd. became Wax Trax Records 18 years ago, and every square inch of the place reads like a page from pop culture history.
Stepping over the store's canine doorstop — Rosen's beloved shih tzu Charlie, who guards the entrance in between naps — means entering a labyrinth of a half-million records, most of them original pressings, along with enough memorabilia to stock a wing of the Rock and Roll Hall of Fame, from sheet music autographed by the Jackson Five to Kiss figurines to some of the rarest vinyl in the world.
The shelves here are not stocked with dog-eared copies of old Aerosmith LPs that your dad cleaned out from the attic.
To wit, Rosen shows us a replica of one of the very first records the Beatles played on, back when they were known as the Beat Brothers. He's sold two authentic versions of the recording for $15,000 a pop in the past.
As Rosen takes us to some of Wax Trax's hardest-to-find offerings, he passes a $4,000 record from the Johnny Burnett Trio and an album of "spicy" tunes whose cover is adorned by a topless woman clutching a kitten (its title is unprintable).
"This, everybody looks at," says Rosen, gesturing at the album while accompanied by his son Dave Rosen, who helps run the store and who's a musician as well. "Elton took one of these just recently. Seriously."
Yes, he's talking about that Elton, the Caesars Palace headliner who's become one of Wax Trax's biggest patrons, joining other celebrity clients such as Michael Feinstein and the late George Carlin ("He liked '50s R&B," Rosen says).
Rosen's all smiles on this day, but he readily acknowledges a more abrasive side that he doesn't hide from certain customers — check out Wax Trax's Yelp reviews, where he occasionally gets skewered for being cantankerous and relishing his reputation for driving the hardest of bargains.
Nevertheless, Wax Trax has become an international attraction for the most serious of record collectors — Rosen sold a mess of albums to some visitors from Argentina on the day we visited him, having done the same with some Brazilians the day before.
And now, Vegas' king of wax speaks:
Review-Journal: You have a reputation for haggling, giving the customer a piece of your mind, if need be.
Rosen: I've had some bad reviews. I'm an old man, and then a kid comes in, picks out an album that should be $150 and wants to pay $15 for it. I say, 'I'm sorry, I can't do that.' Then they write me up; they write my dog up.
RJ: The reviews are split. For as angry as some people get, those who are into this place are really into it. The reviews are either one star or five stars, for the most part.
Rosen: You know what's made up for it? Elton's people. Two years ago they were looking for a birthday present for him, and his manager said, "I saw your reviews online and I said, I gotta meet this cranky old man." Then he met me, I gave him a present to give to Elton and he bought a few things. Then I get a call saying that Elton would like to come to the store. Now, before he does a show, he comes here, sits there for three hours. I keep handing him records and he takes what he wants.
RJ: How do you keep the prices straight, seeing as how you're known for not having prices on anything?
Rosen: A lot of people hate that, but that's old-school to me. When I first started, there were no computers. I would just look at (a record) and say, "That's what I want for it." The thing is, I hate the computer. If it crashed forever, I'd be so happy.
RJ: How do you keep abreast of what things are worth, then?
Rosen: If you don't have a computer, then it's up to you to make the price and it's up to the customer if they want to pay that price. That's the way it was the first 20, 30 years of doing this.
RJ: I hear you're something of a Kiss expert.
Rosen: That's because I knew (former Kiss drummer) Peter Criss. I used to sing with him on the street corners (of Rosen's native New York City). And then I met a woman, took her out once, didn't like her. I introduced her to Peter. That was Lydia (Criss, Peter's first wife).
RJ: Are there any missing pieces in your collection? Like a holy grail for you?
Rosen: Oh, yes. There's hundreds and hundreds of missing pieces. I found one of them in Pahrump about a year ago. I'll show you a one-of-a-kind. (Rosen walks behind the store's front counter.) You know "The White Album"? You know what it looks like? (He brandishes a copy of the classic Beatles album, its sleeve decorated with red lettering.) Nobody's ever seen it like that. It's the only copy in the world. Where did I find it? A garage sale in Henderson.
Contact Jason Bracelin at jbracelin@reviewjournal.com and follow @JasonBracelin on Twitter.
Getting to know: Rich Rosen
Currently obsessed with:
"House of Cards." I love it.
Hobbies:
Reading. I play a lot of word games online, Scrabble and stuff like that. I'll have 30 games going at once.
Alternate occupation:
Teacher. I won a full scholarship to NYU for industrial art teaching, but only stayed a year because I saw that records were what I liked.
Every day ritual:
I go across the street and play video poker and I try to stop myself from having that cigar in the morning. I only have like three a day.
I never leave the house without:
Charlie