Founder Chris Lowden discusses rise of Stoney's Rockin' Country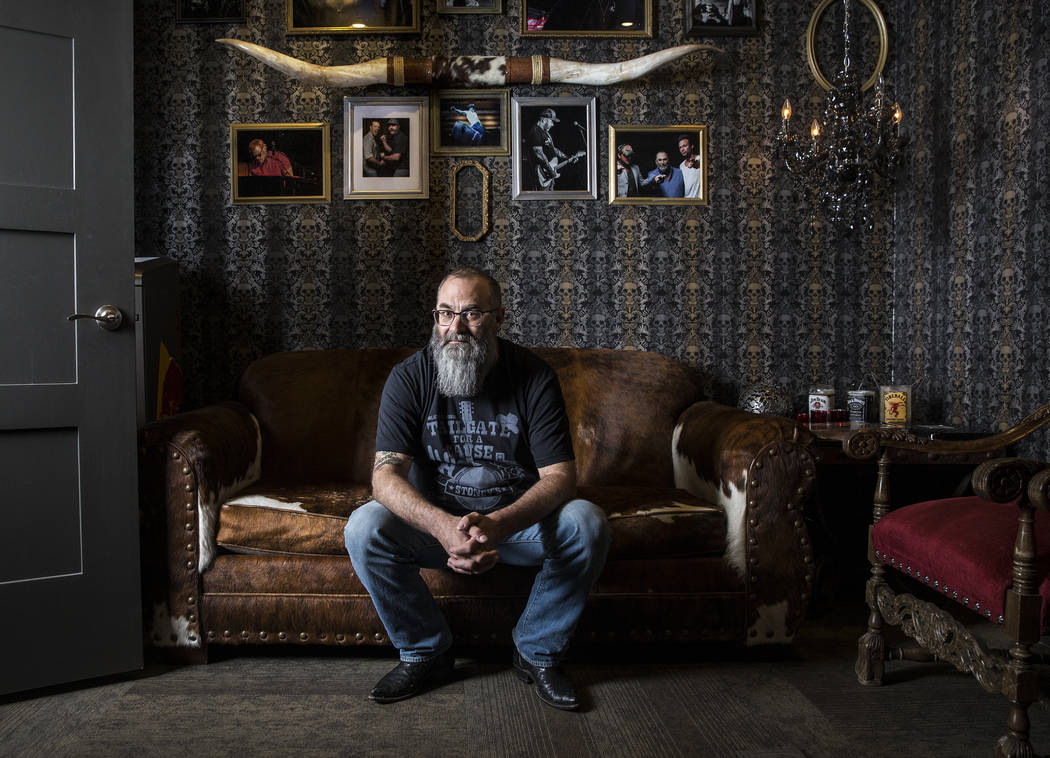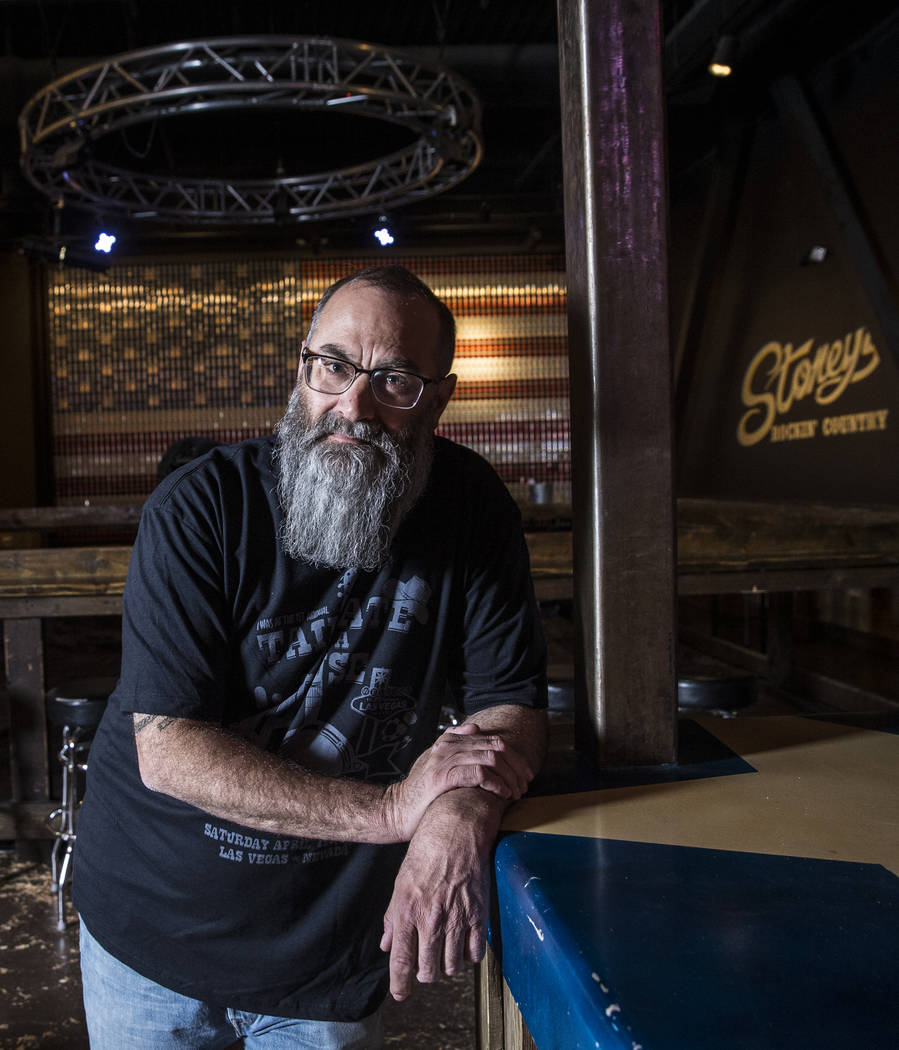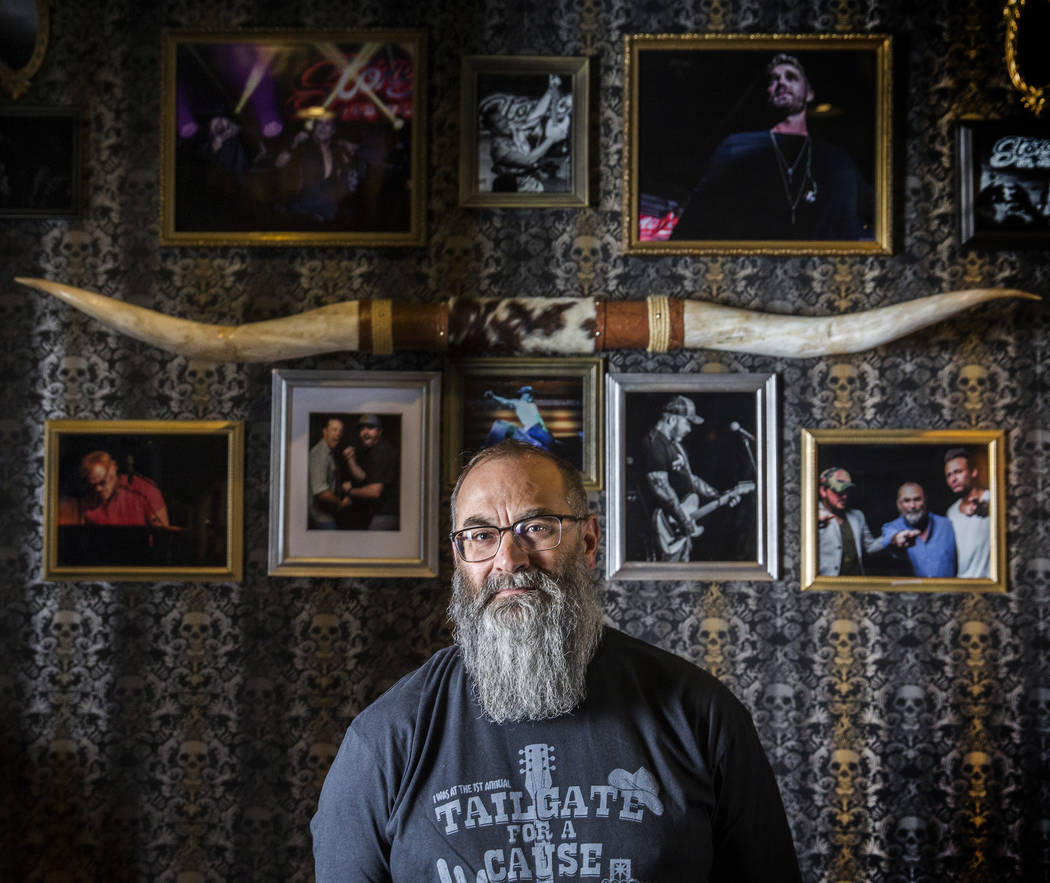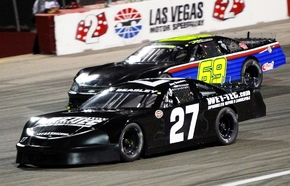 Vegas Voices is a weekly question-and answer series featuring notable Las Vegans.
His beard is long, the envy of any self-respecting Yeti. The list of country music notables he's identifying is longer still.
Chris Lowden looks to the constellation of faces arranged around a pair of massive steer horns, rattling off the names of the country artists whose pictures line the walls of the green room in which he stands.
Phil Vassar. Chase Bryant. Love and Theft. Brett Young. Aaron Lewis.
They all played Stoney's Rockin' Country, most of them when they were up-and-comers as opposed to the concert-hall fillers many of them are now.
As Vegas has increasingly become a destination for country music, so has Stoney's, developing a rep for showcasing tomorrow's big thing today.
In August, Stoney's will celebrate its 10th anniversary. The club that opened a decade ago in a strip mall farther down Las Vegas Boulevard before relocating to Town Square in 2012 bears little resemblance to the venue that Lowden leads us through on a recent afternoon: It's a big, yet lived-in room, with wood chips on the floor, a massive American flag made of red, white and blue beer cans and a sound system capable of rattling spurs a mile away.
All of this is in Lowden's blood, really. The son of casino magnate Paul Lowden and former state senator Sue Lowden, he's been immersed in this industry practically from birth.
As Stoney's is set to turn 10, Lowden reflects on how Vegas' go-to country nightspot came to be.
Review-Journal: I remember the grand opening for Stoney's a decade ago. There was a pony in the parking lot and little people running around in chaps and cowboy hats. It was quite the scene.
Lowden: The primary reason we ended up opening is that I used to hang out at Gilley's in the Frontier. The general manager for Gilley's was Stoney (Gray). At some point, Phil Ruffin bought the Frontier, and they were going to blow it up and turn it into something called The Montreaux. It was going to be this cool, hip, jazz thing, but it didn't have a Gilley's in it. So a bunch of us got together and opened up Stoney's down the street.
Stoney's rise has coincided with Vegas becoming one of country music's biggest destination cities. There's bigger markets for country as a whole, but after Nashville, you could argue that Vegas is next in terms of a place where people come specifically for this music, with the Academy of Country Music Awards, the Route 91 Harvest festival, all the shows that coincide with the National Finals Rodeo and such.
I would agree. But there's so much oversaturation now with country. It's very difficult for any us to really sell out venues because there's so much going on.
What do you think drove all this, making this market almost overstuffed with country?
At some point somebody tried it and went, 'Wow, we're doing really well with this.' And like everything, if one casino is doing well with it, somebody is going to join in. Country has just exploded. There's so much crossover now. I won't say it's mainstream, but it's pretty close. The Blake Sheltons of the world, the Taylor Swifts of the world, they're out there hitting really broad audiences.
When you think of Stoney's role in all of this, it seems you've established a rep for being an incubator for up-and-coming talent. And then once they become bigger names, they tend to come back.
I always felt like Stoney's could be a bigger brand, something more, that we should be married to Nashville. We should be able to find a niche where emerging artists have a place to come to Vegas. Maybe they would get to play a lounge or something (in the past), but it's not the same feel. We should be that place.
And that's what we set out to do, but not just have bands roll in. We wanted to have really great, quality artists who we thought were going to be big — and most of them have, the Low Cash Cowboys of the world, the Love and Thefts. There's a lot of people who've played here, a lot of people we're playing now, Lucas Hoge, Stephanie Quayle, these are people you would not know of, but we think our people should see them. Two years ago, no one really knew who Russell Dickerson was, not here. But every time he came here, the crowd got bigger and bigger. Now, he's … Russell Dickerson.
Was there a turning point in the development of this brand where you really felt like you were getting to where you wanted to be?
Literally, six months ago.
Really?
When we first opened up it was crazy business. Everybody was drunk with money. Everybody was having a good time back in '07, '08, but then the economy tanked. We went through this horrible transition. It wasn't until probably six months ago when we really saw the business get to the point where the things we were doing, we were doing right.
Contact Jason Bracelin at jbracelin@reviewjournal.com or 702-383-0476. Follow @JasonBracelin on Twitter.
Getting to know: Chris Lowden
Current obsession
My business
Favorite movie
"Ronin"
Secret talent
I was the 1999 Super Late Model champion out at the Bullring
Go-to local place you take out-of-town visitors
Double Down Saloon
"Urban Cowboy" or "Rhinestone"
It would still have to be "Urban Cowboy"