Golden Knights host auditions for national anthem singers
September 10, 2017 - 9:15 am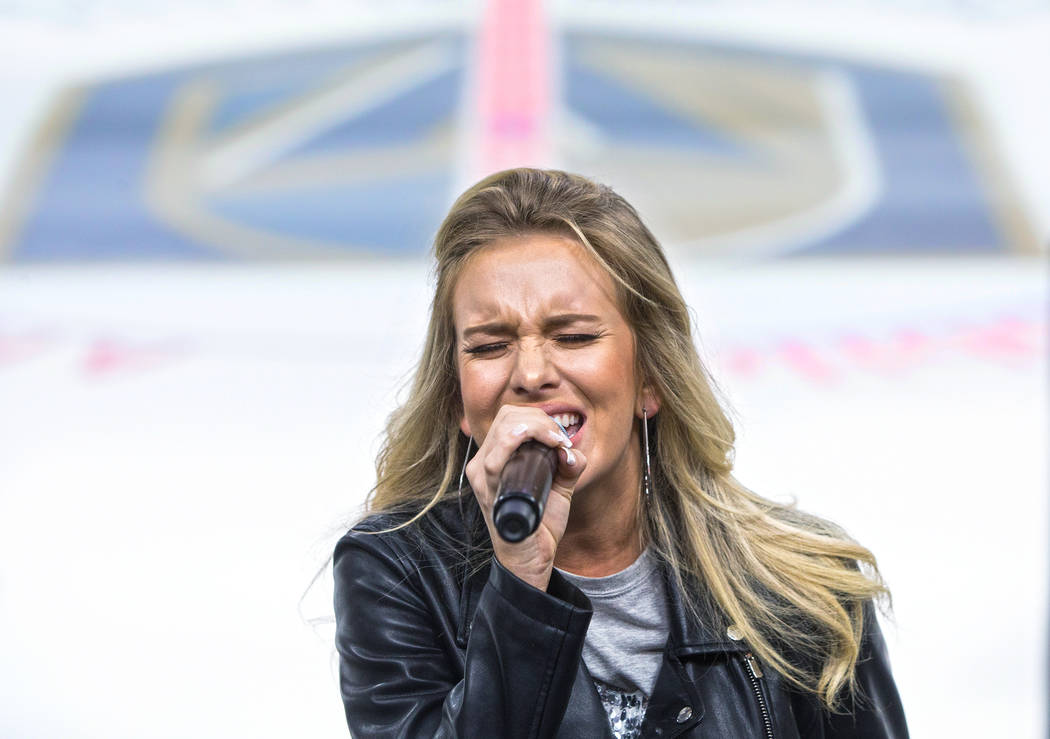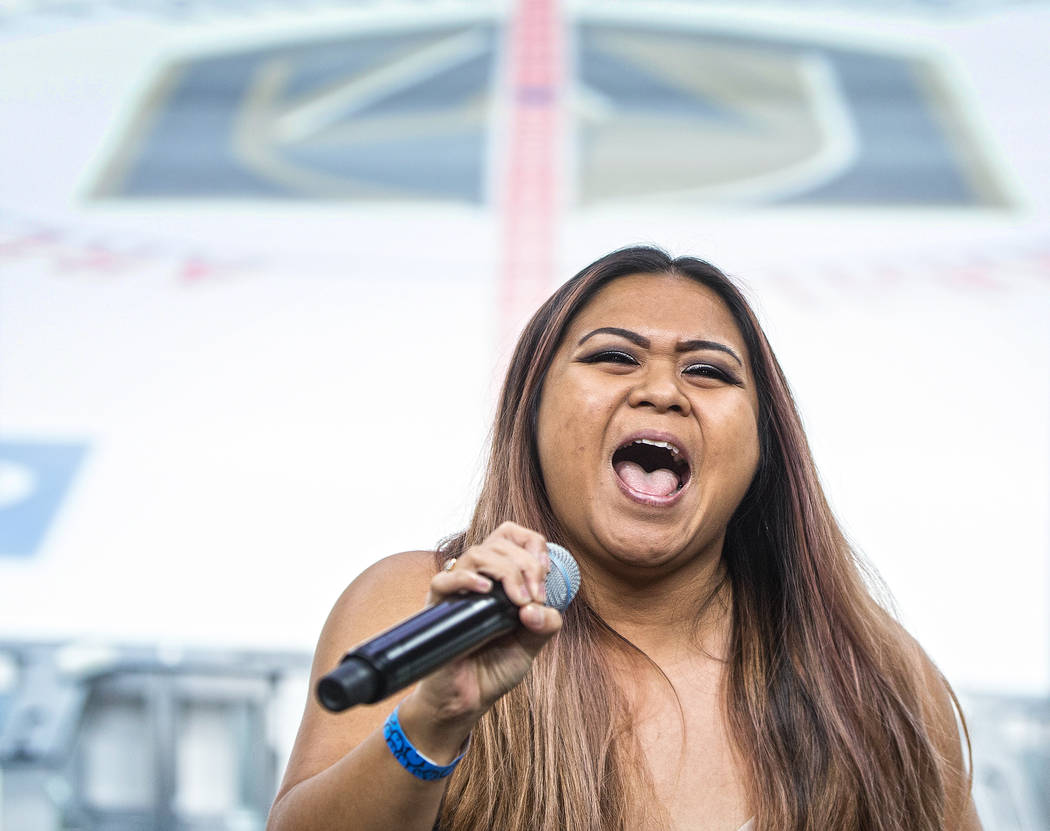 Mandy Breen is just 11 years old, but she has years of experience singing on stage in musical theater productions and even has sung "The Star-Spangled Banner" a few times before various events.
So how did she feel singing the national anthem at T-Mobile Arena in front of executives of the Vegas Golden Knights?
"It was cold," Breen says, laughing. "It was very cold."
Point taken. Because the ice for Las Vegas' new National Hockey League team was in place, the arena was a bit nippy. But that did nothing to quell the enthusiasm of Breen and other singers who auditioned last week to perform the national anthem before one of the 44 home games scheduled for the Golden Knights inaugural season.
The team's search for singers began several weeks ago with a call for applicants to submit performance videos. That yielded more than 600 online applications, says Jonny Greco, the Golden Knights' vice president of entertainment and production.
From that group, 133 singers and groups — for a total of about 175 people — were invited to auditions at T-Mobile Arena. Team officials now will place some of those vocalists into a pool of candidates who will be called upon to sing the anthem throughout the season.
Las Vegas being Las Vegas, it's not unlikely that fans will see some headliners filling up some of those 44 home slots. But, Greco says, the team wants to recognize and celebrate talent not just from the Strip but throughout the community.
The singing of the national anthem is "a sacred part of the game that fans love and appreciate," Greco says.
"One night you might have a big-time celebrity, and the next time there's a 6-year-old little girl from Summerlin, and both of them are going to be amazing," he says.
Greco says team officials were evaluating singers for vocal ability, certainly. But, also, he continues, "you look for that It Factor," or that know-it-when-you-see-it combination of showmanship and confidence and "just connecting with everyone."
The singers' gigs come with two tickets to the game, free parking and, of course, the chance to sing in front of more than 20,000 excited hockey fans.
Last week's auditioning performers brought a variety of styles and approaches to the anthem, particularly the vocally challenging octave range in the closing part of the song.
Paul Villaluz is a civil engineer who performed in musical theater productions for 20 years. He sang more than 200 times before Las Vegas Wranglers games, and delivered a powerful, operatic version of the song at the audition.
Villaluz says that when he began singing the anthem years ago, "I didn't really lock in the lyrics" until studying the song's origins as a poem about the bombardment of Fort McHenry by the British during the War of 1812.
"It wasn't until I studied the history of the lyrics that it made sense to me," he says.
Az Yet, a rhythm and blues ensemble made up of Dion Allen, Dyshon Benson, Kenny Terry and Claude Thomas, offered a soulful, street-corner take on the anthem. The group released its first album in 1996, and their first single, "Last Night" hit Top 10 charts.
Since then, they've performed in front of large crowds and on TV, so singing in front of an arena full of fans would be no problem. Besides, Allen says, laughing, "we're from Philadelphia. We know."
J.R. Phelps, an Army ROTC cadet at UNLV, performed a respectful, straight-ahead anthem. She has sung at such military events as commissioning, change-of-command and deployment ceremonies, and considers singing it both an obligation and a privilege.
"I try to keep the integrity of the anthem, because I feel that even though it is a song that is very difficult to do, and there have been many versions of it, it's not my place to get too ornate with the song," she says.
Phelps considers that particularly true when she's in uniform, because "the veterans who come to see me sing are not necessarily coming to see me perform a concert. I want to do the song justice. It's not about me. It's about keeping the song's integrity so that it's recognizable."
Breen's turn at the mic comes up early in the rotation, and she nails it, adding an impromptu "Thank you so much" after the last notes with a huge smile.
"It was a lot of fun" she says later, still smiling. "At first I was nervous, but when they came up, I felt ready."
Contact John Przybys at reviewjournal.com or 702-383-0280. Follow @JJPrzybys on Twitter.