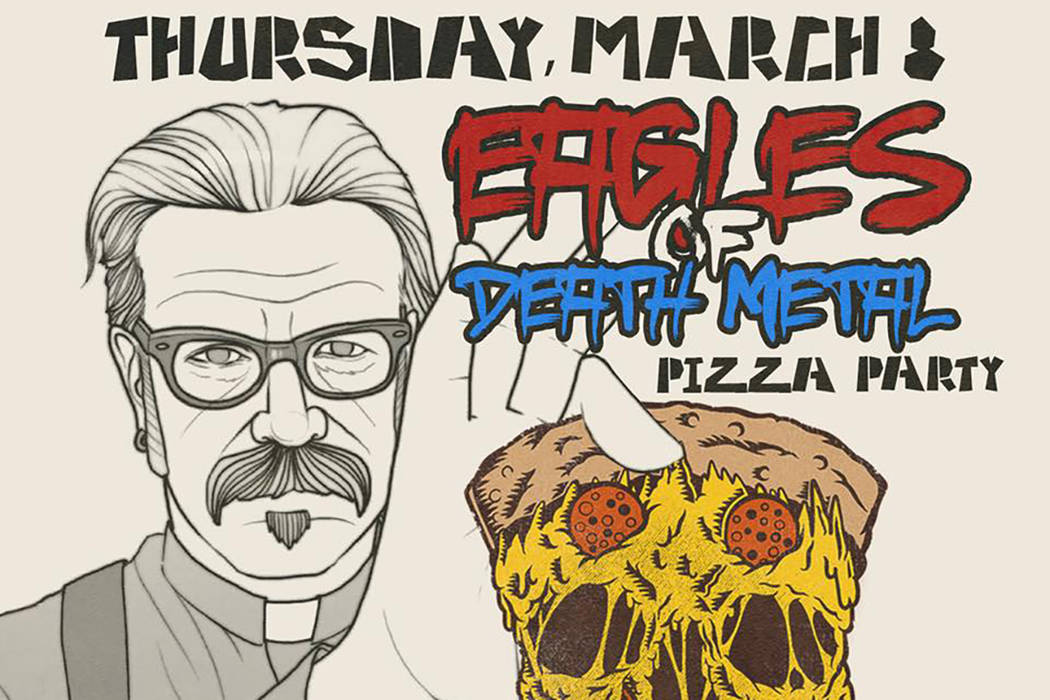 The members of Eagles of Death Metal will be dropping by a pair of local establishments tonight to hang out and meet their fans. Jesse Hughes, Josh Homme, Dave Catching, Eden Galindo, Jennie Vee and Jorma Vik will host a pizza party from 9-10:30 p.m. at Evel Pie on Fremont Street. They'll then make a a midnight appearance at Chinatown's Golden Tiki, where Hughes will serve as guest DJ.
The band wrapped up its most recent tour on Feb. 1 in San Francisco. The only upcoming show on their itinerary, according to their official website, is set for March 23 in Tempe.
Contact Al Mancini at amancini @reviewjournal.com. Follow @AlManciniVegas on Twitter.