Tribute artist Steve Connolly pays tribute to Elvis through his music and art
January 3, 2017 - 11:12 am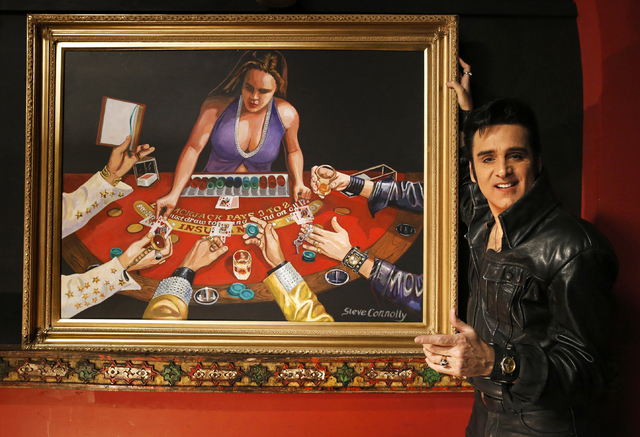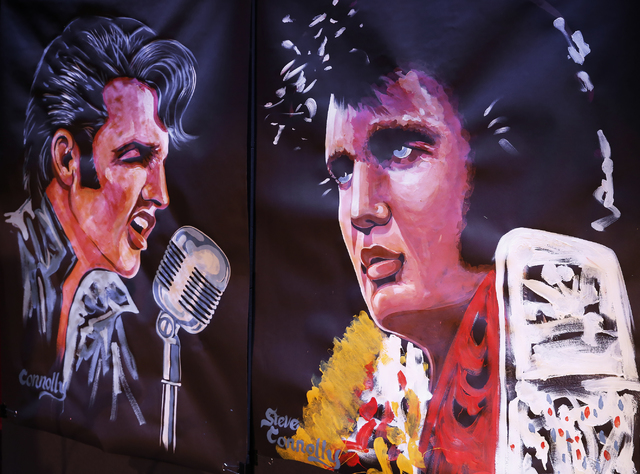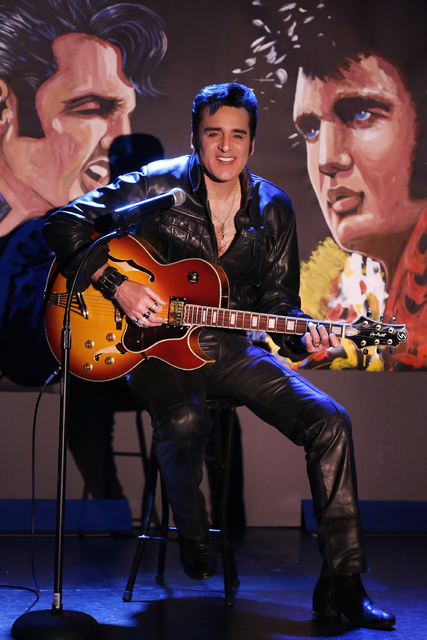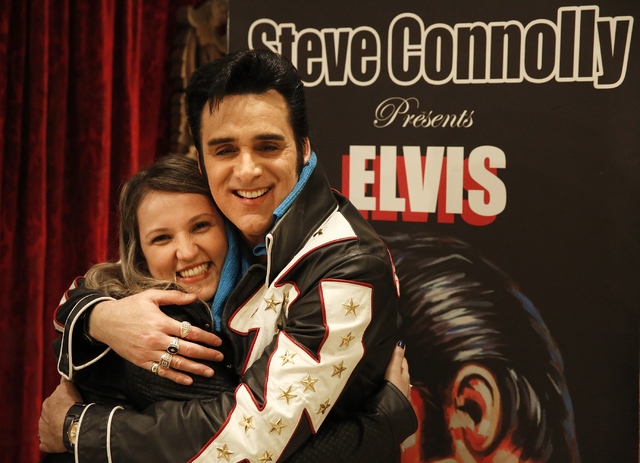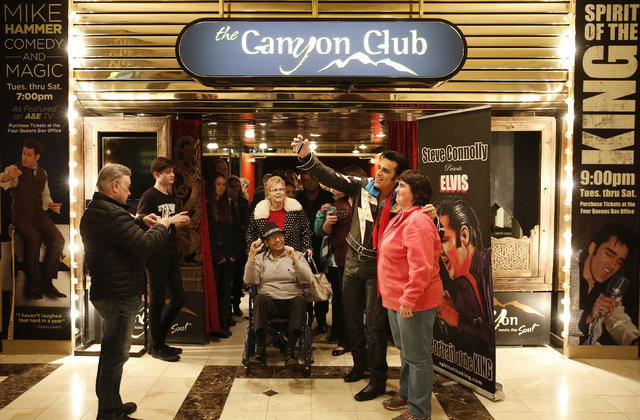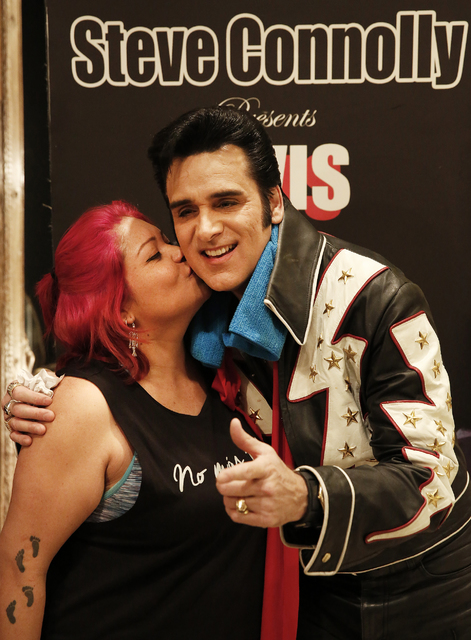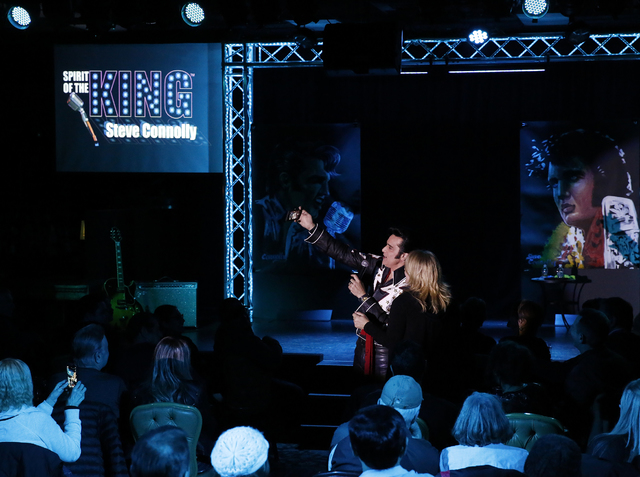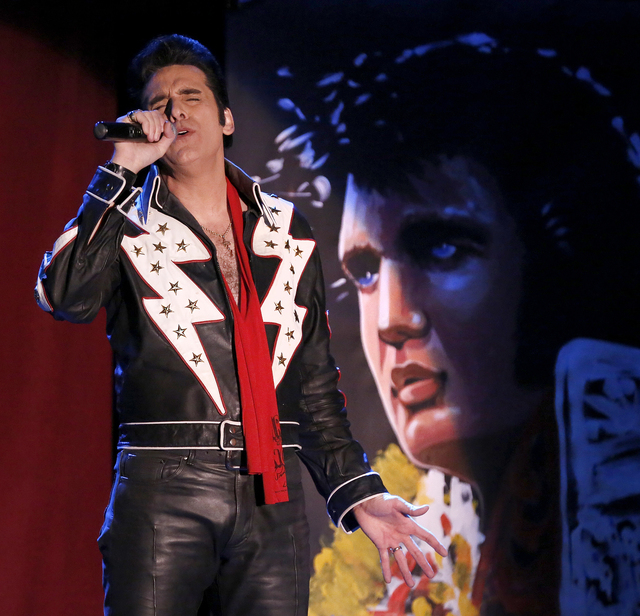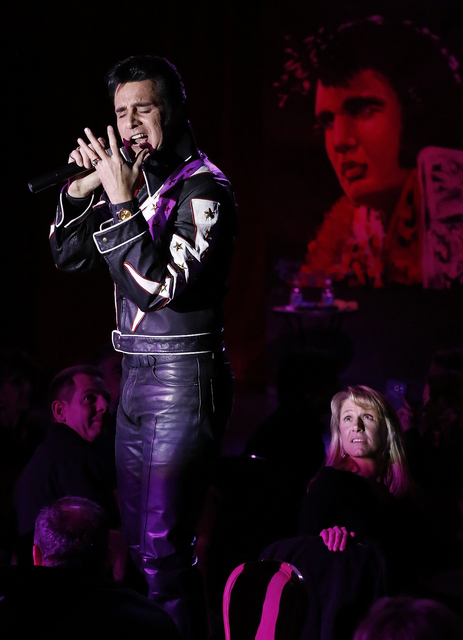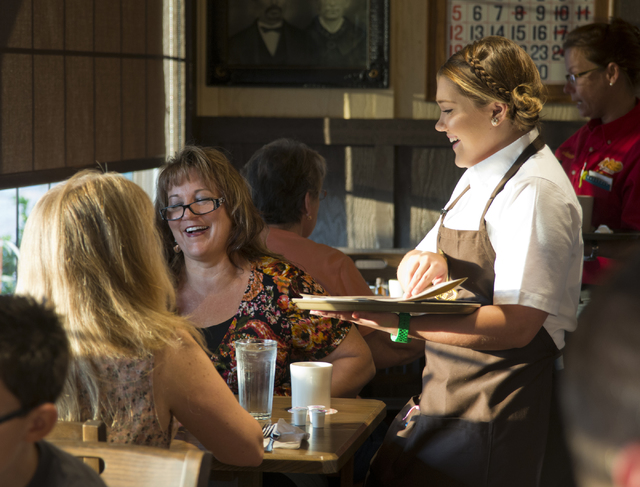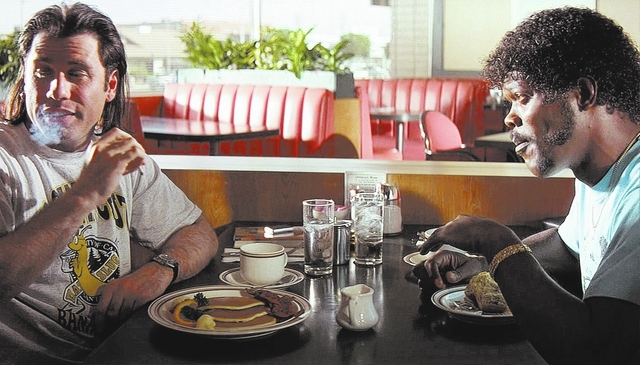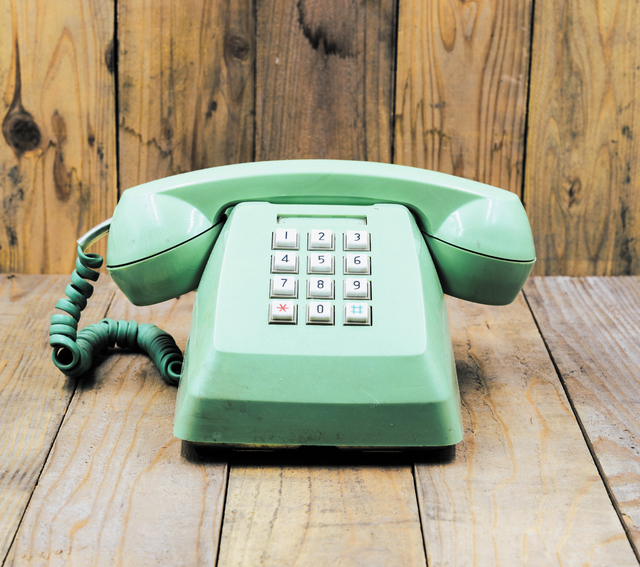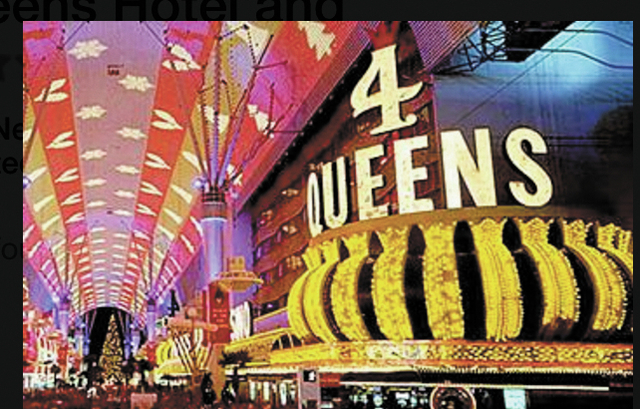 Vegas Voices is a weekly question-and-answer series featuring notable Las Vegans.
It was 82 years ago this coming Sunday, on Jan. 8, 1935, that rock 'n' roll was forever changed with the birth of Elvis Presley. And it'll be 40 years ago this coming August that the King of Rock 'n' Roll passed away, leaving behind records, concert performances and movies that show no signs of ever being forgotten.
And for that, thank people like Steve Connolly, who for more than two decades has been keeping Elvis' memory alive through his live tribute show and his artworks.
Connolly is starring in "Spirit of the King" at the Four Queens in downtown Las Vegas. The former Boston area-based rocker has performed his sincere and practiced portrayal of Elvis Presley at a multitude of venues in Las Vegas — including as a cast member of the show "Legends in Concert" — since arriving here in 1996.
The performer, who studied theater and fine art in college, also pays tribute to Elvis through his paintings, many of which depict Elvis-themed images. For several years before moving to Las Vegas, Connolly also put his artistic talents to use in church restoration and liturgical design projects throughout New England and New York.
With Elvis' birthday on the way, we asked Connolly about his career and paying tribute to this rock legend.
Review-Journal: What's your own pre-Elvis musical background?
Connolly: I've been playing since I was 15. I took voice lessons, started playing stand-up bass; I play piano, I play guitar. When I was really young I wanted to be a jazz guy. I was playing a lot of jazz.
R-J: How did you get into doing church restoration?
Connolly: When I first got out of college, I studied restoration. I was a fine arts major, but I obviously had the other side (music) stuff I was working on. I restored over 700 statues and over 123 churches throughout New England and New York. Basically, I started a church restoration business when I got out of college.
R-J: How did your career as an Elvis Presley tribute artist begin?
Connolly: I was in a fairly successful rock band back in New England, and it was a flukey thing. (A producer) wanted Elvis for an event and he came over and convinced me I could do it.
R-J: Were you much of an Elvis fan then?
Connolly: Honestly, I thought of Elvis as an actor (who) had a bunch of songs. And I liked Elvis. I can't say I loved Elvis. I was, obviously, in a rock band and we were doing covers of everybody from Led Zeppelin to Motley Crue and Aerosmith, that kind of thing. But I always did a few Elvis songs. We covered "Jailhouse Rock" and "Blue Suede Shoes" and "Heartbreak Hotel."
R-J: So the chance to perform as Elvis wasn't the fulfillment of a lifelong dream or anything.
Connolly: The timing was right. I wasn't doing anything (his band had broken up by then), and I looked at it and (thought), "All right. I'll do this once. It'll give me something to do." But it was so successful, and I used a whole different band for the Elvis show. Then it was like, "We should do this again."
R-J: How did you go about learning how to be Elvis?
Connolly: I rented (videos) and I became a fanatic about every detail. I rented every Elvis movie — every movie, every concert, all the concert footage. I started studying all of his dance steps in slow motion, figuring out what I could do and what wouldn't work.
R-J: So what is it that made Elvis Elvis?
Connolly: He was the complete package. He had the looks, the voice, the sex appeal, the charisma. He really could do it all. And, obviously, he was an actor as well.
R-J: Elvis is like Ed Sullivan: Everybody's got their own impression of him. What's your approach to portraying Elvis?
Connolly: It is frustrating, because everybody thinks they can do Elvis. … My approach has always been very professional. I went to arts college and studied theater, and I came here with the approach it was going to be an interpretation, not an impression. I guess the word I don't like is "impersonator."
R-J: What should people who aren't Elvis fans know about Elvis in order to better appreciate him?
Connolly: They should know, if he were alive … he'd be getting credit for all of the production stuff he actually did that doesn't show up on the books. The records (allegedly) were produced by Colonel Parker. That's not true. He engineered and controlled everything way back from the very start, but that wasn't the perception.
Read more from John Przybys at reviewjournal.com. Contact him at jprzybys@reviewjournal.com and follow @JJPrzybys on Twitter.
Getting to know: Steve Connolly
Newest Vegas discovery?
The Cracker Barrel. I took my daughter there after she got 100 percent on her chemistry test.
Ringtone?
It's actually a classic telephone ringtone, the old ringtone from the '70s.
Place you always take visitors?
Of course, I take them to the Four Queens.
Most recent music download?
The (latest) U2 album.
Favorite sports team?
I'm a sports fanatic. I have a New England Patriots tattoo on my arm.
Piece of art that really moved you?
There's so much. If I had to pick, it would be Michelangelo's's sculptures … The "Pieta" certainly.
Currently reading?
"Coffee with Mozart" by Julian Rushton
Favorite movie?
"Pulp Fiction."